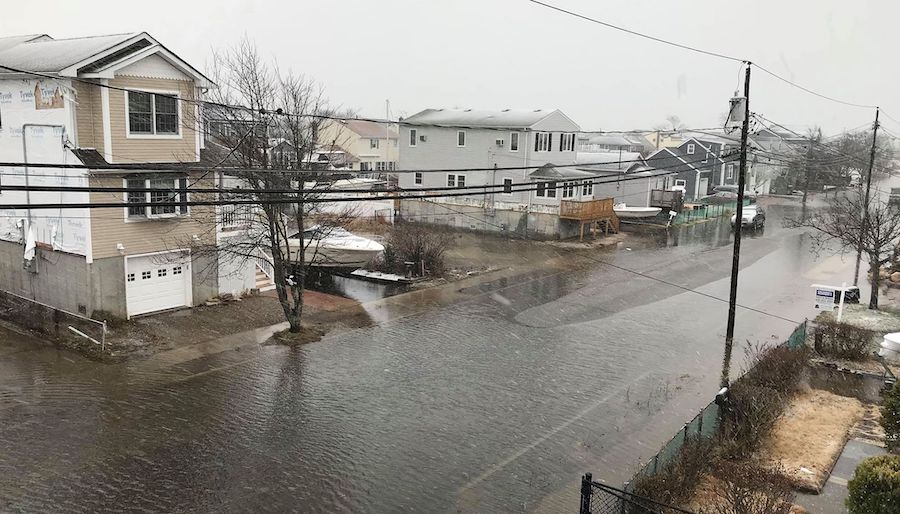 Superstorm Sandy, the largest Atlantic hurricane on record, slammed the Northeast as a post-tropical cyclone with hurricane-force winds in October of 2012. The South Shore of Long Island, NY was one of the areas hardest hit, with 100,000 homes damaged, destroyed, or severely flooded. Adopt a House, a nonprofit in Lindenhurst, formed in Sandy's wake to address the immediate needs of the community.
Led by Michele Insinga and run entirely by volunteers, Adopt a House (AAH) is dedicated to its mission: "support recovery for Long Island's South Shore by preparing and administering a comprehensive disaster aid and long term recovery program to individuals, families and the community. Adopt A House also contributes assistance to individuals in unfortunate emergency circumstances by easing financial burdens and offering help and guidance. We achieve this mission through multiple avenues including, but not limited to: educational workshops, community outreach, and programs for financial assistance, community service, and acting as liaison between elected officials, programs and registered families. We are constantly striving to improve our ability to assess housing needs, improve community services and raise funds that go to registered families and our programs."
In the immediate aftermath of the storm, the group hosted roofing, siding, house-lifting and mold remediation workshops; granted over $100,000 in cash and gift cards to needy families; donated Christmas trees, ornaments, and gifts; distributed donated quilts from around the country as well as France; ran an appliance and furniture replacement grant program; donated hundreds of landscaping plants; paid off unmet bills; worked with the NY Rising program on behalf of families; worked with lawyers on FEMA/NFIP claim payouts; and with Touro Law School, helped residents file supplementary insurance claims. They continue to work with elected officials on policies affecting disaster victims and NFIP.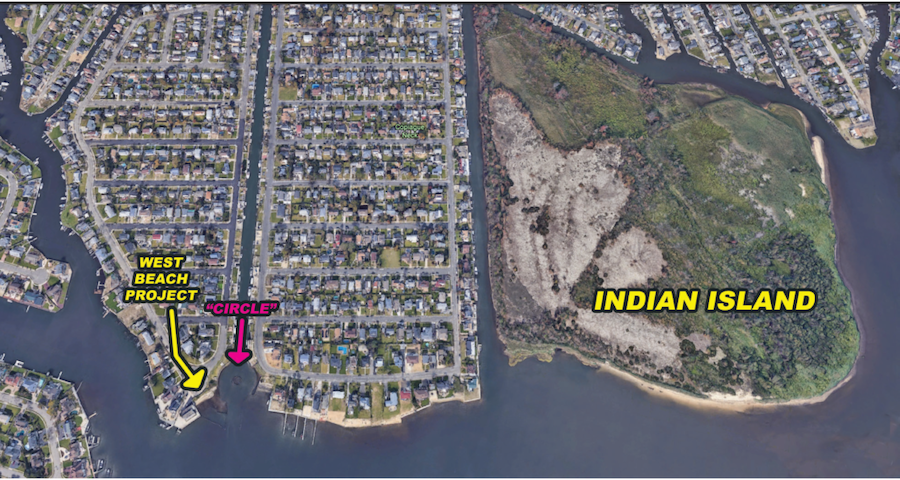 Now, almost nine years after Sandy, John Vogt, Kathy Gullo, and Michele from AAH and the American Venice Civic Association are working on a Thriving Earth Exchange project to design and implement a living shoreline at the mouth of the historic Grand Canal in the American Venice community to help mitigate erosion and flooding and provide habitat and ecosystem services. As well, they want to create an accessible and interactive online community database where citizen scientists can play an active role in maintaining and monitoring the living shoreline.
Collaborating on the project are Anthropocene Alliance, Thriving Earth Exchange, and Kathleen Fallon of Stony Brook University and New York Sea Grant. Technical assistance for the development, implementation and maintenance plan for the living shoreline also comes from Guy Calla, Chief of Staff to legislator Kevin McCaffery; Daniel Horn, NY architect and co-founder of ORLI+; Ilya Azaroff, Technical Advisor to ASPR-Federal Government for National Disaster Recovery Framework; and the Climate Cost Project. Also partnering with AAH are Brian Zitani, Waterways Management Supervisor at Department of Environmental Control, Town of Babylon, and Save the Great South Bay.
Written by Kerri McLean
Links
Civic group kicks off Grand Canal restoration initiative in Lindenhurst – GreaterBabylon – greaterlongisland.com
Post-Superstorm Sandy Lindenhurst struggles to rebuild – ABC7 New York (abc7ny.com)
Thriving Earth Exchange Project
Reps. Rice, Garbarino Introduce Bipartisan Legislation to Protect Long Island Homeowners From Upcoming National Flood Insurance Program Changes
Halting Bad Development, Nature-Based Solutions