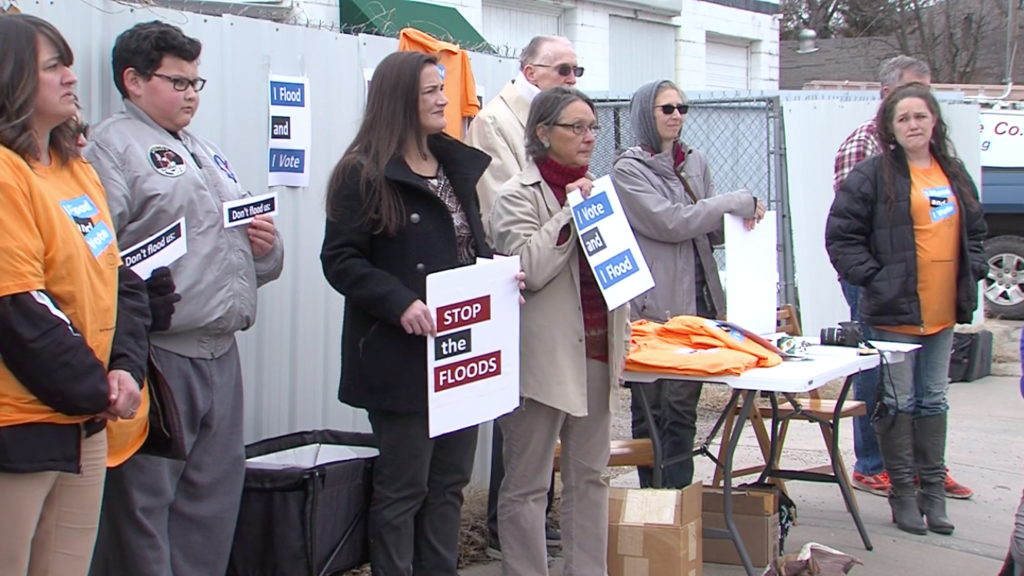 Born in Kansas, Tar Creek meanders through Northeast Oklahoma to Grand Lake. The 11-mile creek runs through the Tar Creek Superfund Site picking up lead, cadmium, arsenic, zinc, and manganese – deadly remnants of over 70 years of mining. Every day for 42 years, a million gallons of mine-water discharge from the site flows into the once thriving creek. Thirty years after Tar Creek was designated for federal cleanup by the Environmental Protection Agency's Superfund program, its residents are still fighting for decontamination and environmental justice.
Tar Creek flows right through the city of Miami, capital of the Miami Tribe of Oklahoma. The community has been historically impacted by flooding and this flooding is expected to escalate due to climate change. Making matters worse, Oklahoma Senator Inhofe is pushing to raise the height of Grand Lake by two feet to benefit recreational boaters which will worsen the situation, further flooding Miami with contaminated waters.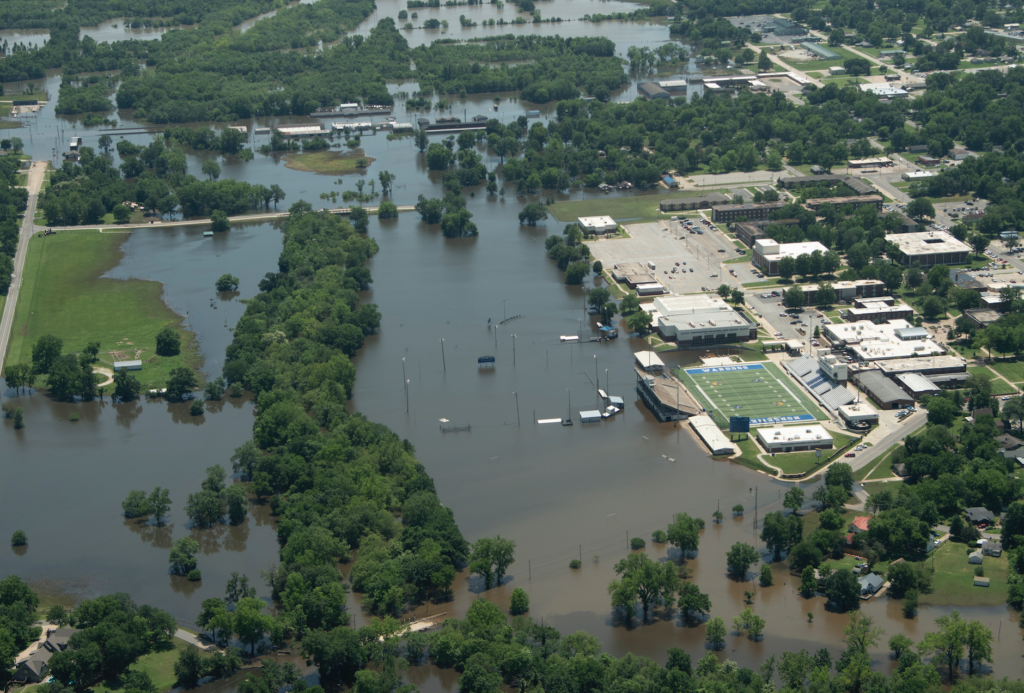 Rebecca Jim, like many Indigenous Americans, sees every living thing as a person, imbued with a spirit, an energy, a personality. She cries for the native land desecrated by lead and zinc mining. She cries for the lakes, rivers, and creeks tainted by toxic mine run-off. And, she cries for the fish, plants, air, and children who have been poisoned by mine-water discharge in Tar Creek for more than 40 years.
Riverkeeper Earl Hatley monitors the water quality, riparian zone, and aquatic community in the upper Grand River watershed. He too aches over the contamination of Tar Creek and devastation of the communities that surround it. He has organized for climate issues in every Oklahoma county and sees the difficulty of effecting change, but he's not giving up. "Everything we're doing is to get the government to do their jobs to help protect our people," Hatley said.
Together, Rebecca Jim and Earl Hatley formed Local Environmental Action Demanded (LEAD) Agency in 1997 to educate the community on environmental concerns, take action to counter environmental hazards that put Northeast Oklahoma's residents at risk, and partner with other environmental organizations throughout Oklahoma and the nation.
Area residents, including members of nine local tribal governments, continue to be poisoned. For years, mine waste was used to build roads, school tracks, and construction fill under homes. A 1993 study showed 35% of children ages 1–5 had blood lead concentrations above the threshold considered dangerous by federal standards. Another indication of hazard is the 24% miscarriage rate for women in the area, compared to a national average of 10%.
Between 2002 and 2011 pregnant mothers of the Tar Creek area and their infants enrolled into a Harvard University study and were followed until children were two years old. The concentration of manganese in the Tar Creek mothers' blood at or near the time of delivery was associated with lower neurodevelopment scores at 2 years of age.
Adult health statistics from the county indicate "mortality rates were increased 56.5% for lung cancer; 100% for tuberculosis; 40.0% for 48 bronchitis, emphysema, and asthma; 69.2% for kidney disease; 100.0% for hypertension; 42.0% for stroke; and 31.8% for heart disease when compared with the state.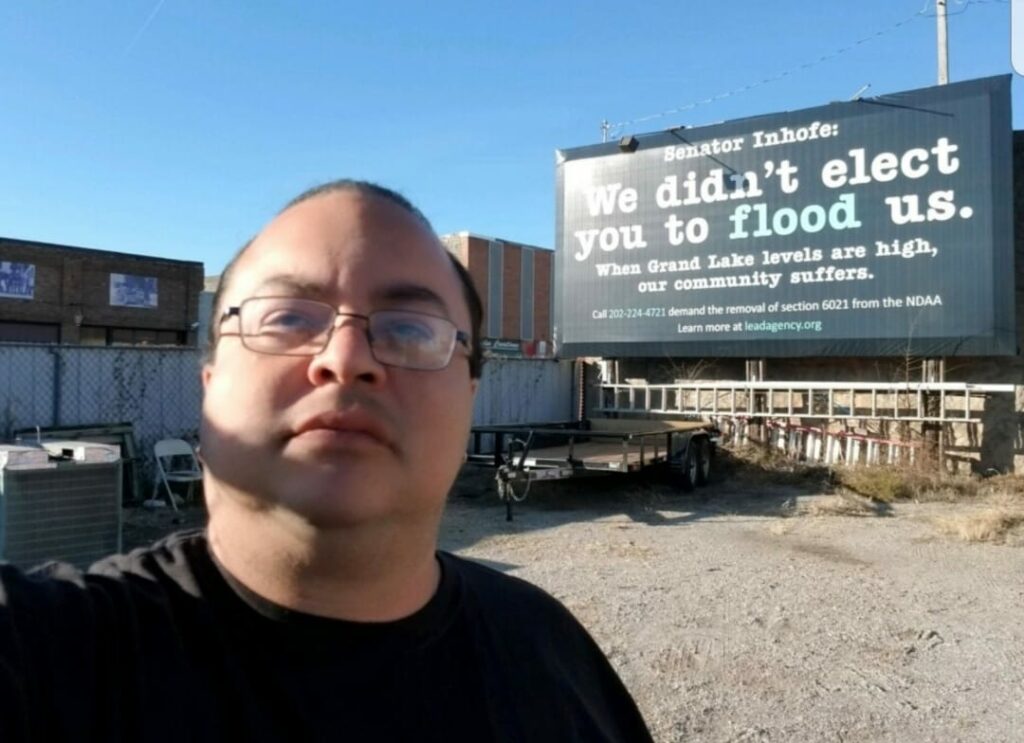 LEAD Agency and its advocacy partners demand the EPA, the Federal Energy Regulatory Commission (FERC), and the State of Oklahoma develop a cleanup plan that protects Tar Creek and the health of local Indigenous communities and other residents.
America's Most Endangered Rivers® Designated Tar Creek One Of The Top 10 Most Endangered Of 2021, Declaring "It's Past Time To Clean Up Toxic Pollution At One Of The Country's Largest Superfund Sites."
LEAD Agency partners in advocacy include
For more information:
Rebecca Jim Fights to Reduce the Impact of Flooding, Pollution on Her City and Local Tribes; Advocate faces environmental harms, inequities head-on in quest for a safer Northeast Oklahoma, Pew Trusts, June 2023
How inland America is adapting to high water, Grist, by Eve Andrews, June 8, 2022
Do Gooder: The Legacy of Tar Creek, Sierra Magazine, by Wendy Becktold, December 2021
Making Sure the Next Flood Isn't a Tragedy, The Morning Consult, by Rebecca Jim (Opinion), December 10, 2021
Environmental whistleblower sounds alarm again, The Joplin Globe, October 15, 2021
Tar Creek Remade: Taking on 120 years of environmental injustice at an Oklahoma Superfund site, Harvard University Graduate University of Design, June 2021
The Rights of Tar Creek in Miami, Oklahoma: An Interview with Rebecca Jim of LEAD Agency, Center for Democratic and Environmental Rights
Petition for a Clean Tar Creek River (video 2)
'There's No Memory of the Joy.' Why 40 Years of Superfund Work Hasn't Saved Tar Creek
A Senator's Lake House vs. a Town Fighting Flooding
Severe Floods Threaten to Spread Lead Pollution Across Northeast Oklahoma (VIDEO) – Nexus Media News
Endangered US rivers at grave risk from dams, mining and global heating
Flooding, Water Contamination
Community Farm/Gardens, Elevation or Relocation of Homes, Fighting Industrial Contamination, Halting Bad Development, Nature-Based Solutions, Rights of Nature