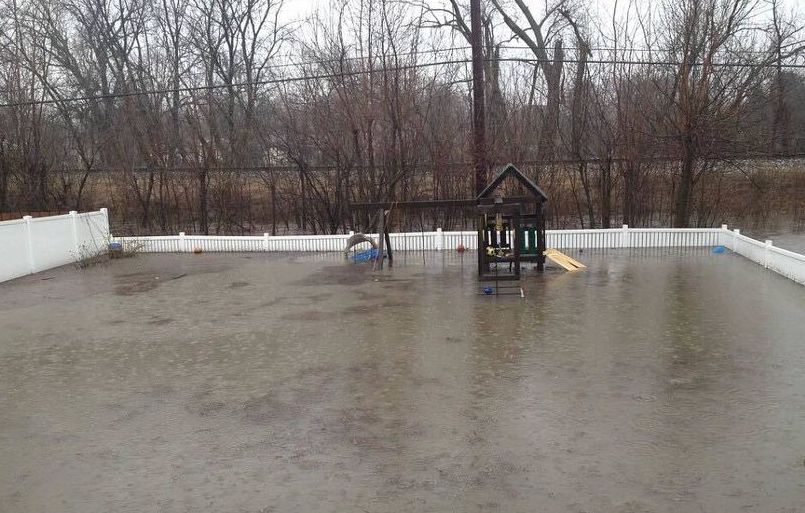 It was July 2010, and 100,000 gallons of water had poured into Kathleen Sullivan's basement.
Sullivan, a lifelong resident of Elmhurst, Ill., had seen flooding before. The first time was 1987, when a 100-year storm dumped over 9 inches of rain on Elmhurst and overflowed a nearby creek. The city and county governments responded with a flurry of flood control efforts – they built a quarry and a new reservoir system – and a period of drought followed. But then 2008 and 2009 brought a handful of storms, and with them, five minor floods to Sullivan's street.
Then came 2010. Over a thousand homes in Elmhurst flooded after a massive storm. Sullivan helped her neighbors evacuate their kids and watched the water rise 8-feet high in her own basement.
She was in shock for days, and then decided to do something about it.
"Just imagine your house is a snow globe and you shook it up," Sullivan says. After she and her husband pumped out the water, she couldn't believe the aftermath – dead animals, sanitary waste, rocks, dirt, "anything you could imagine."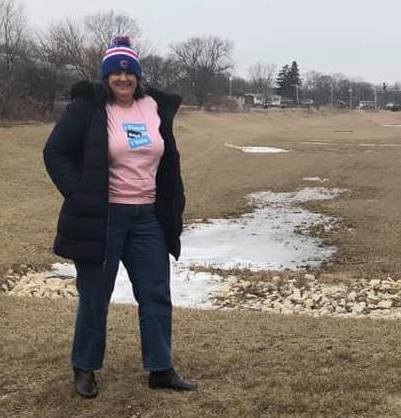 "I said I'm going to go to city council meetings until they fix it," she remembers. "I have a better attendance record than most of my aldermen since that time."
But there was no quick fix. The mayor at the time put together a flood task force, and Sullivan joined it, but she said it didn't lead to any meaningful change.
"People were trying to say 2010 was a fluke and then 2013 happened."
It was another major flood event, the third one in her lifetime. The city's sewers filled to capacity after a storm, and 9 feet of water flowed into Sullivan's basement. When more floods followed in 2014, Sullivan's friend Tracy Fleischer started a Facebook group called "Stop Elmhurst Flooding" – a way to communicate to flood victims, rally the community and spur the government into action. Fleischer enlisted Sullivan to help out, and they handed out postcards at the town's St. Patrick's Day parade. 500 people joined right away. Today the group has over 1,000 members.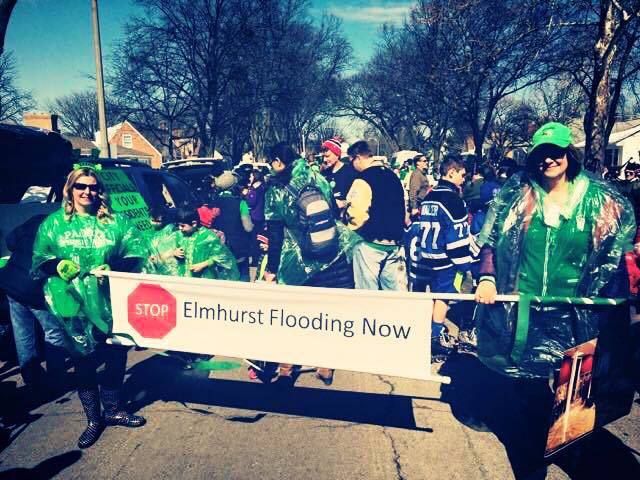 "People realize we have resources," Sullivan says. "We give contractor recommendations, or if people want to get involved in the government, we explain how. We've done a good job of educating the public, and every time there's a heavy rain, five or ten more people join our group."
And education is crucial not just for the flood victims, but for the rest of the community too.
"People believe a home floods because of something the homeowner did, and sometimes that is the case," she says. "If you have seepage, a lot of times there's something you can do, but in our case there's nothing we could do. We would have to build moats around our houses."
Instead, Sullivan says the problem lies with the city infrastructure – and her group's successfully lobbied for upgrades. In fall 2016, for example, the Elmhurst City Council approved $5 million worth of flood control projects, including a pipe that will carry water from Sullivan's street to a pond about a mile away.
But that doesn't mean Sullivan is resting easy. There's still a big flooding problem in the southwest part of Elmhurst, and she says the alderman has asked her group for their help in pushing a solution forward.
"[The aldermen] know having a spotlight on the project helps," she says. "We keep a spotlight on it."
There are some naysayers, Sullivan allows. Some residents worry about the detention ponds they're trying to build, and whether they're safe for neighborhood children.
"It's far worse if you have water in your own home," she says. "Neighbors have a lot of PTSD from when it storms. People don't sleep around here. Even the kids."
Sullivan tells the story of her friend Tracy Fleischer, whose kids she says spent three years living on only the second floor of their home, since their first floor has been so frequently damaged by flooding.
"I don't just do this for myself," Sullivan says. "I do this for the other people it's helping too."
Written by Olivia Bobrowsky
Links
Flooding closes streets, causes some houses to take on water
'Four Times in 10 Years': Elmhurst Residents Outline Their Continued Flooding Frustrations