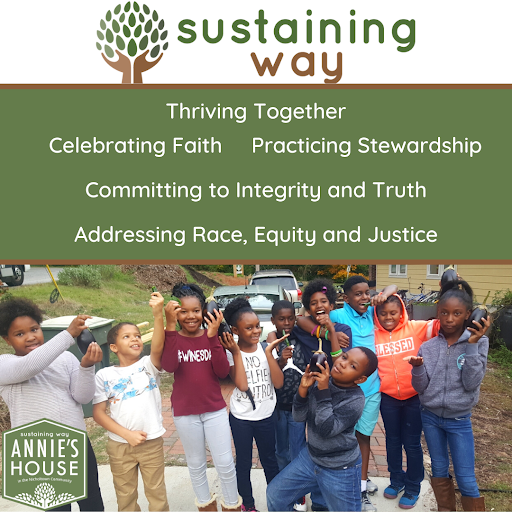 Sustaining Way (SW) in Greenville, SC envisions a world where all neighborhoods, people, and nature peacefully and sustainably co-exist, and they strive to achieve that through education, collaboration, and advocacy. Partnering with over 60 community, business, academic, and other philanthropic non-profits, they endeavor to improve the lives of residents in under-served communities. Their flagship project, Annie's House, is a teaching garden and model home demonstrating the feasibility and benefits of living more simply and sustainably. Headquarters for Sustaining Way, Annie's House serves as an education center and demonstration site in the predominately African-American neighborhood of Nicholtown in historic downtown Greenville.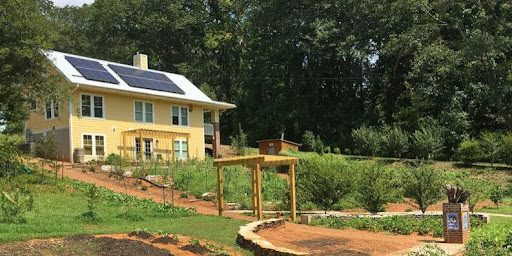 Executive Director Michael Brown leads the effort to develop individuals and the community in areas of sustainability. Current sustainable practices demonstrated on site include:
Backyard gardening, chickens, and edible landscaping
Home energy efficiency and renewable energy
Water quality and conservation
Green transportation (hybrid/electric car, car sharing, biking)
Food preservation (canning, root cellars)
3 R's – Reduce, Reuse, Recycle
Sustaining Way's Steward Youth Program is a particular source of pride for the group. The Steward Education Program provides sustainability and leadership curriculum for K-12 classes and out-of-school time programs. The Steward Fellowship Program provides civic and paid workforce development opportunities for high school age youth at Annie's House and within the surrounding community. Finally, the Steward Leader Program is an intensive year-round program providing hands-on education to selected youth that have a passion for sustainable community development and desire to drive change in their community.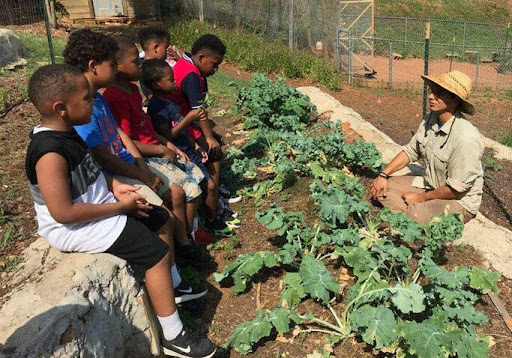 Curriculum in each of these programs is focused in six different areas of sustainability:
Energy
Consumption and Waste
Food and Landscape
Social Sustainability
Environmental Sustainability
Healthy Lifestyles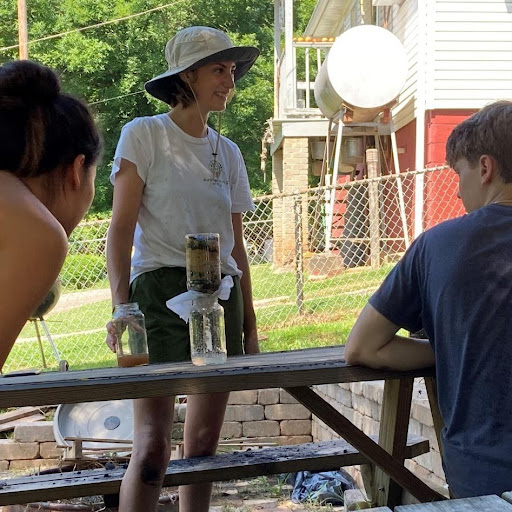 Written by Kerri McLean
Learn More:
Bank of America Fall For Greenville gives more than $14,000 to Upstate nonprofits, Greenville Journal, by Alex Cooper, June 25, 2021
Sustaining Way receives the 2021 Environmental Equity & Justice Award, Upstate Forever, May 22, 2021
Upstate Forever announces ForeverGreen award winners, GSA Business Report, February 18, 2021
Sustaining Way, a Greenville nonprofit organization, receives grant to improve Nicholtown, Greenville News, by Tamia Boyd, December 31, 2020
Michael Brown
Executive Director
Michael.brown@sustainingway.com
Affordable Housing, Community Farm/Gardens, Halting Bad Development, Renewable Energy