Seeding Sovereignty
Brooklyn, New York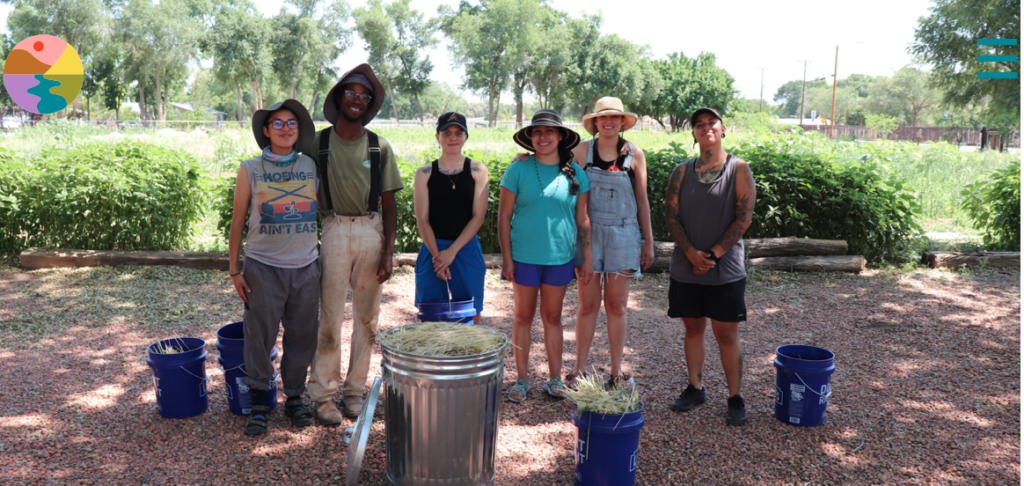 For the climate movement, when the Standing Rock protest took place in late summer 2016, it felt like a spontaneous upwelling of feeling, a nexus of sorts, that pulled people out of their everyday lives to join a movement determined by a new collective voice. But it wasn't just that it pulled all these diverse participants together; it was the way that it happened.
The rapid growth was a challenge, but the experience managing it was memorable….I did not expect that all to happen. And I was so energized," [Phyllis] Young recalls. "People from all over the United States started coming, semi[truck] loads of food from all over the country.

– Phyllis Young, organizer for the Lakota People's Law Project
An Indigenous-led community, reciprocity and mutual aid is what inspired Janet MacGillivray, an environmental attorney, former whistleblower and social change activist, to found Seeding Sovereignty. The organization's projects operate under the "tenets of mutual aid, community defense, emancipation through education, and solidarity with underestimated brilliant, and often marginalized populations," and seek to amplify the role of Indigenous knowledge for environmental justice and regeneration.
Seeding Sovereignty is a women and Indigenous-led collective, seeking to disrupt the colonialist narrative and associated power through land, body, and food sovereignty work, community building, and cultural preservation.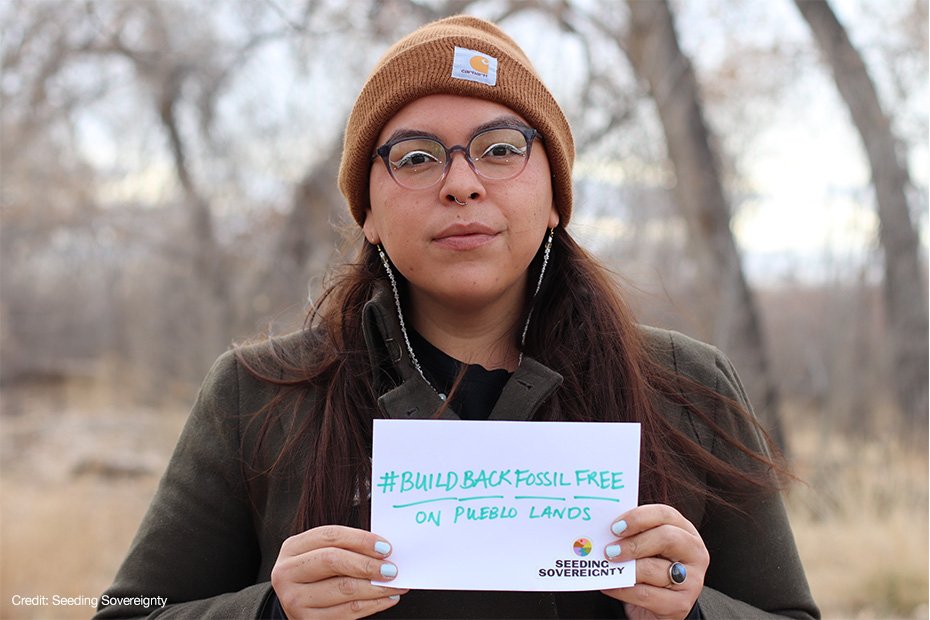 With 2018 came an opportunity to participate in a historic lawsuit meant to recognize a constitutional right to "wilderness" as a component of substantive due process. Seeding Sovereignty joined Animal Legal Defense Fund and several individual plaintiffs declaring wilderness is a prerequisite to American citizens' ability to exercise other constitutional rights, specifically the right to privacy, free association, and autonomy. As such, the federal government has a constitutional obligation to ensure that wilderness exists and that citizens have safe access to it.
In June 2021, a large contingent of supporting organizations and celebrities, including Daryl Hannah, Riley Keough and Mark Ruffalo, filed an amicus curiae ("friend of the court") brief in support of this revolutionary case. Find out more about the status of this lawsuit here.
In 2020, the musician Fiona Apple recognized Seeding Sovereignty with her support for their COVID-19 program. They launched a mutual aid fund in partnership with the Pueblo Action Alliance—the Rapid Response Initiative & Community Care Fund— for those needing access to testing and treatment in the Apache, Pueblo and Navajo communities in New Mexico. The program also provided personal protection equipment, food and medical personnel for essential workers and elder community members as well as books for students in lockdown.
Seeding Sovereignty's ongoing initiatives include:
Community Liberation and land Defense – This program focuses on deep, intentional, and strategic mobilization and skill building that will allow a community to thrive safely and interdependently, making state intervention obsolete.
Medicine Wheels – Medicine Wheels works to provide the tools and mentorship to support BIPOC folks' physical and mental health, create accessible, safe community spaces, and celebrate connection with the land.
ANCESTRAL ACRES FARM & GARDEN – Through the leadership of Tiwa relatives, this project works to grow food with the Queer and Trans community that is centered around QTBIPOC (Queer, Trans, Black, Indigenous, People of Color) joy, liberation, healing, and play!
the kakichihiwewin project – The kakichihiwewin project aims to create strong bonds in Indigenous communities by continuing the healing process of those affected by the residential school system, boarding schools, the sixties scoop, foster care, and forced removal / assimilation.
LAND & WATER ACKNOWLEDGMENTS – Watch our collective member Eryn Wise and artist Fiona Apple speak on Democracy Now about the importance of grounding in the Indigenous land you're on.
Stop Pipelines to Plastic – Frontline Fossil Fuel Resistance and the Pipelines to Plastic works to end fossil fuel extraction and expose the connection to plastic production. Seeding Sovereignty supports and amplifies frontline fossil fuel resistance efforts and connects them to their counterpart communities who receive fracked gas for plastics production in the overburdened Gulf Coast.
Written by Michele Gielis
Learn More:
Establishing a Right to Wilderness, Earth Island, Overview of historic lawsuit to protect Americans' right to be let alone and compel federal government action on climate change is filed in the United States District Court for the District of Oregon
Indigenous peoples will finally be represented at the IUCN General Assembly, Live Kindly, by Liam Pritchett, September 2021
Dozens of Diverse Public Interest Groups and Public Figures File Amicus Brief Urging Court to Hear Climate Change Lawsuit, ALDF, June 29, 2021
Study: 75% of flares on Texas General Land Office lands (state public lands) are un-permitted, Earthworks Press Release, endorsed by Seeding Sovereignty
RISD Earth Day: Zero Waste Alumni Launch with Janet MacGillivray, Rhode Island School of Design, January 6, 2021, Video
Fiona Apple Supports Seeding Sovereignty's COVID-19 Efforts, Borgen Magazine, September 2, 2020
How to Support Indigenous Communities, The Cut, by Katja Vujić, November 26, 2020
Indigenous Youth Want Deb Haaland to Be Joe Biden's Interior Secretary, Teen Vogue, by Cecelia Nowell, November 19. 2020
Somáh Haaland: 'We Have a Lot to Say', American Theatre, July 6, 2020
Indigenous activists demand removal of Iowa monuments, restructuring of historical narrative, Des Moines Register, by Victoria Yin, July 5, 2020