Think Beyond the Pump, based in Kapaau, Hawaii, is concerned with regulating the public health and climate harms associated with fossil fuel consumption, which tend to disproportionately impact low-income communities.
Through policy reform, the group seeks "warming labels" to provide transparency at the point of sale and to alter consumer preference for conventional fossil fuel. These labels could provide the much needed impetus for people to choose more climate/health-friendly transportation alternatives in the long term.
Although the group became a nonprofit entity in 2022, its founder James Brooks has been involved in the warning label effort since 2015. He worked with supporters to help pass legislation in Cambridge, MA in 2020 which would require a warning label on all gas pumps, outlining the climate change and public health impacts from fuel combustion.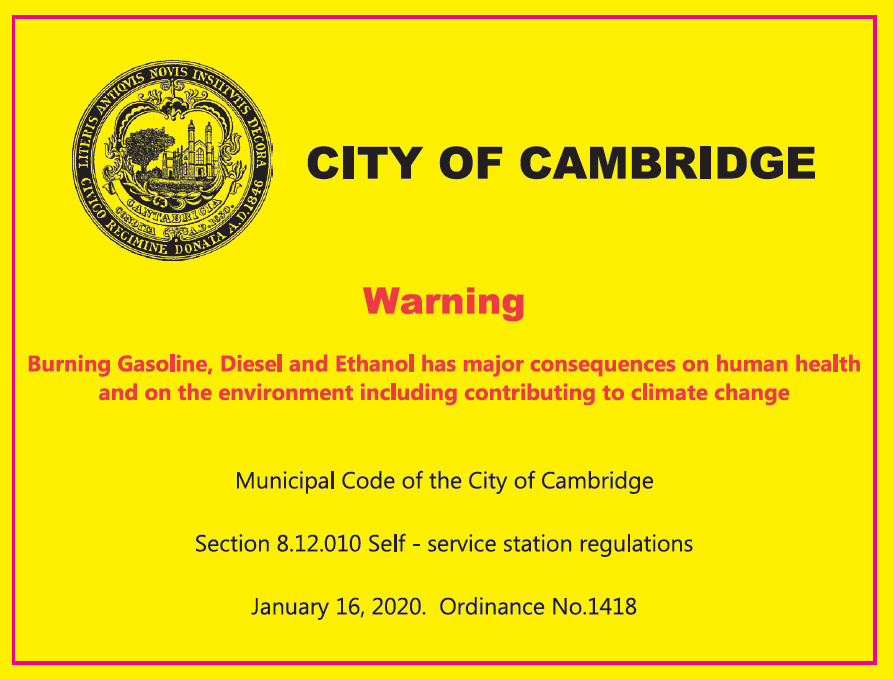 Brooks' interest in environmental issues goes back many years, long before starting a non-profit. Focused on lowering his individual carbon impact, he started super inflating his tires, turning the car engine off at stoplights, driving at "dangerously slow speeds," taking public transit, and biking. He even played a character called "Climate Action Man" for kids at Glenview Elementary School in Oakland, California – but he knew that wasn't enough.
He also knew that many environmental groups concern themselves with "up-stream" sources of carbon emissions, like the petroleum industry. Rarely considered though is the downstream source of emissions from fossil fuel: the consumer buying and burning the fuel.
"We ignore the demand for fossil fuels at our peril," Brooks said. He sees an "alarmed" minority (26%) of Americans are fully engaged in and addressing the reality and seriousness of climate change personally and politically—in contrast to a political majority "concerned," but yet not engaged.
Think Beyond the Pump's current mission is to get warming labels on all points of fossil purchase, including appliances, ICE (internal combustion engine) vehicles, and utility bills, for starters. In "Climate Change Warning Labels on Gas Pumps: The Role of Public Opinion Formation in Climate Change Mitigation Policies," Brooks analyzes the Cambridge, Massachusetts legislation as a social marketing tool where consumers are not addressing the greenhouse gas problem fast enough on their end. He posits that warming labels may increase the feeling of personal responsibility for the problem by activating existing majority concerns about climate change to shift public opinion towards more sustainable transportation emissions behaviors and policies.
In essence, warming labels educating gas consumers about fossil fuel harms also remind them that most people are already concerned about climate and health. This social pressure may mobilize the needed, broad consumer shift away from petroleum-based fuels.
Informed by earlier warning label efforts in Canada, Massachusetts, and California, Think Beyond the Pump is engaged with Massachusetts and Hawaii on gas pump warnings, and they know the road isn't an easy one. When the idea for warming labels was first debated by the Berkeley City Council in California in 2015, the Western States Petroleum Association threatened to sue the City on Constitutional grounds.
The group is currently urging the California and Hawaii Division of Motor Vehicles to include climate and health information about ICE vehicles in their prospective driver's manuals.
In 2023, they developed a public service announcement in support of the Cambridge warning label program that was broadcast by the City of Cambridge via their social media channels.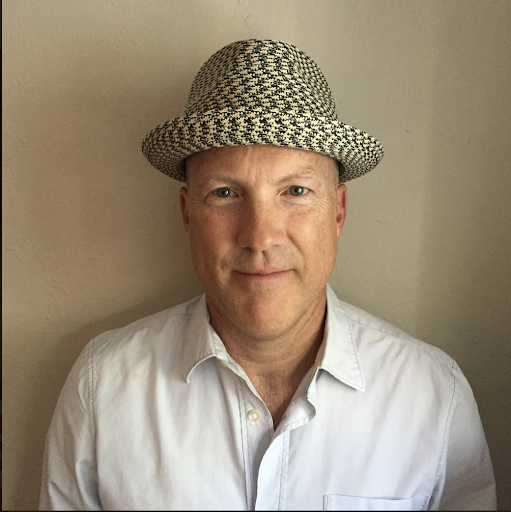 James Brooks
puppa4014@gmail.com
Air Pollution, Drought, Erosion-Subsidence, Hurricanes, Wildfires