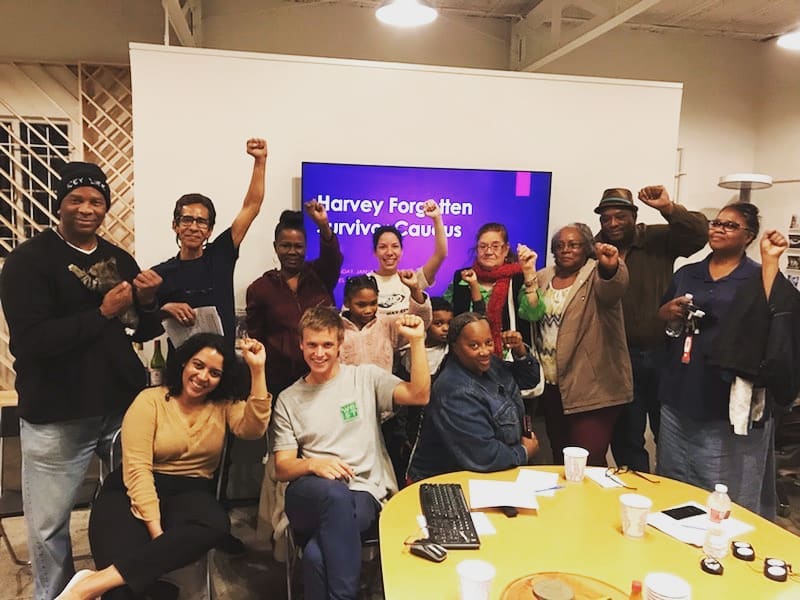 Like so many of our members, West Street Recovery came together over a natural disaster, rising to meet a most human need. This time it was Hurricane Harvey in Houston, Texas. The hurricane made landfall as a Category 4 in Texas on August 25, 2017, dumping up to 50+ inches of rain in the Houston area, flooding more than 150,000 homes, destroying up to 1 million cars, leaving thousands of residents needing assistance to rebuild. Estimated damages totalled $125 billion, making it the 2nd most-costly hurricane to hit the US mainland since 1900.
And so began the journey of a few friends "with a truck and inflatable kayak ferrying folks across the flood waters and sheltering those who couldn't make it to family members in our own homes. We spent the month after flooding coordinating and distributing tens of thousands of dollars in supplies and meals to residents in Kashmere Gardens, Trinity Gardens and Lakewood."
Elizabeth Blasius writes of Harvey's aftermath in her essay, "Once the flooding receded, the Golden Triangle was without power and potable water, littered with debris, inundated structures and vehicles, the results of an unprecedented 1 in 1,000-year flood event."
West Street Recovery's journey continued with gutting homes and removing debris, then moving on to assist with "repairing badly damaged homes, case management, policy advocacy and community organizing." They moved into advocacy and repairing homes themselves because of the incredible inadequacies of a recovery effort based on and reinforced by systemic inequalities built into the geography of our communities and within the agencies meant to provide aide.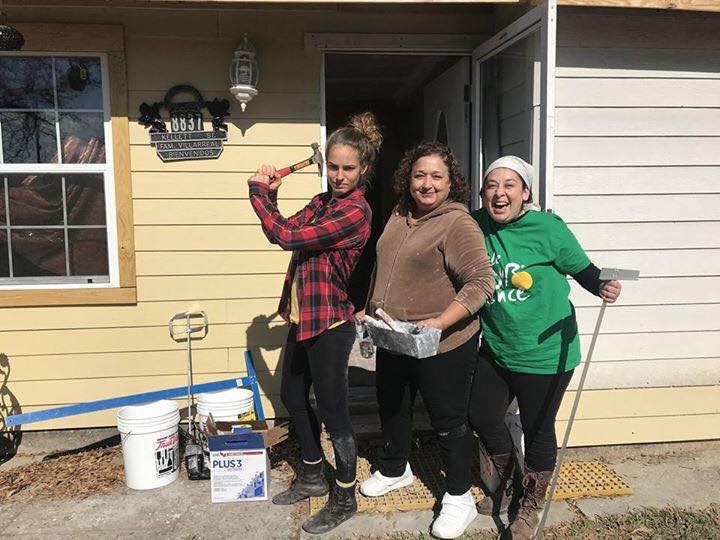 An AP story reporting on residents still waiting for help 3 years after Harvey indicates "About 50% of Houston households impacted by Harvey were low- and moderate-income, according to the city. Community advocates say many damaged homes were in Black and Latino neighborhoods that have lacked economic investment and proper infrastructure to keep them from flooding."
With aide program requirements often favoring home ownership, and owning flood insurance for people who do not live in flood zones, perhaps are renters and are living in low-lying areas for affordability, the system is structured to favor rebuilding in more wealthy communities, leaving others to resort to abandonment or counting on nonprofit organizations like West Street Recovery to slowly rebuild a habitable home.
And so the rebuilding continues, and as the emergencies compound, including Tropical Storm Imelda in September 2019, the COVID pandemic causing people to have to shelter in unsafe homes, and most recently, the 2021 Texas Winter Storm, West Street Recovery soldiers on. Realizing that the best solutions includes everyone's voices, they maintain a horizontally organized grassroots non-profit using recovery efforts to build community power and therefore resiliency before the next natural or man-made disaster that will strike.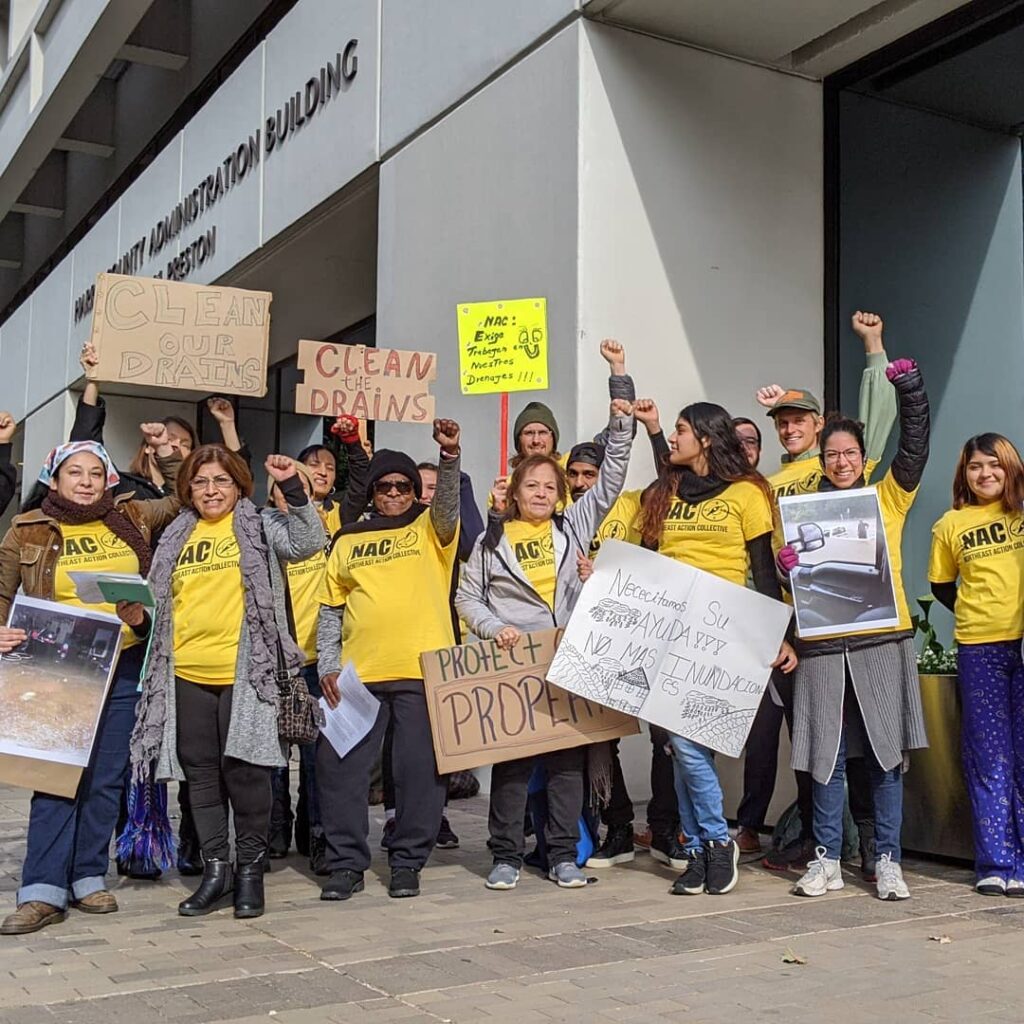 In a report released in April 2021 with the Harvey Forgotten Survivors Caucus, Northeast Action Collective and other community members, West Street Recovery said their most fundamental conclusion "is that it is impossible to have a just recovery to play out within an unjust society." We are grateful for their work to rebuild justice as well as the structural foundations of their community.
Written by Michele Gielis
For more information:
5 ways to help take racism out of disaster recovery, Rice Kinder Institute for Urban Research by Doris Brown and Ben Hirsch, August 26, 2020
Disasters Are Driving a Mental Health Crisis, Center for Public Integrity, Dean Russell & Jamie Smith Hopkins, August 25, 2020
3 Years After Harvey, Some Houstonians Are Still Waiting For Help, Associated Press, Juan A. Lozano, August 23, 2020
Hurricane Harvey, the Golden Triangle, and the Inequality of Relief, Essay by Elizabeth Blasius, 2019,
One year after Harvey, Houston's poorest families still struggling to recover, Tribtalk.org, Dori Grabinski and Ben Hirsch, Sept. 27, 2018
A Year After Hurricane Harvey, Houston's Poorest Neighborhoods Are Slowest to Recover, New York Times, By Manny Fernandez, September 3, 2018
Reflections from Houston: Ads, gift cards, and glimmers of hope, by Ben Hirsch, September 28, 2017
Doris Brown
Ben Hirsch
Andrew Barley
Becky Selle
Alice Liu
Felix Kapoor