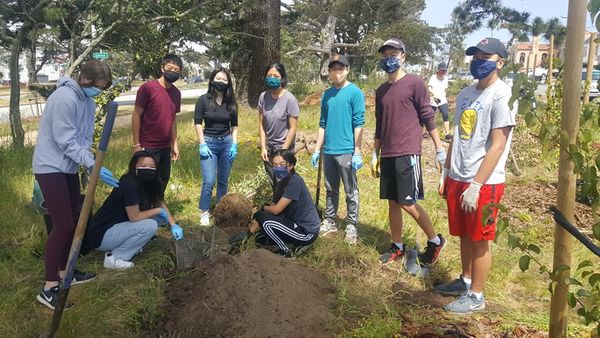 On any given day, Markos Major can be found busting up pavement in San Francisco with his friends and area residents — but this is no act of vandalism. Soon, sidewalk pollinator gardens replace ugly, impermeable cement, and residents realize transformational change in their own communities.
Major, Director and Founder of Climate Action Now!, is passionate about creating a more sustainable environment and he knows that educating and involving the community, especially the youth, is paramount. What began as a teen field trip program, based out of the San Francisco Botanical Garden and the California Academy of Sciences in 2011, has blossomed into a robust and productive grassroots organization.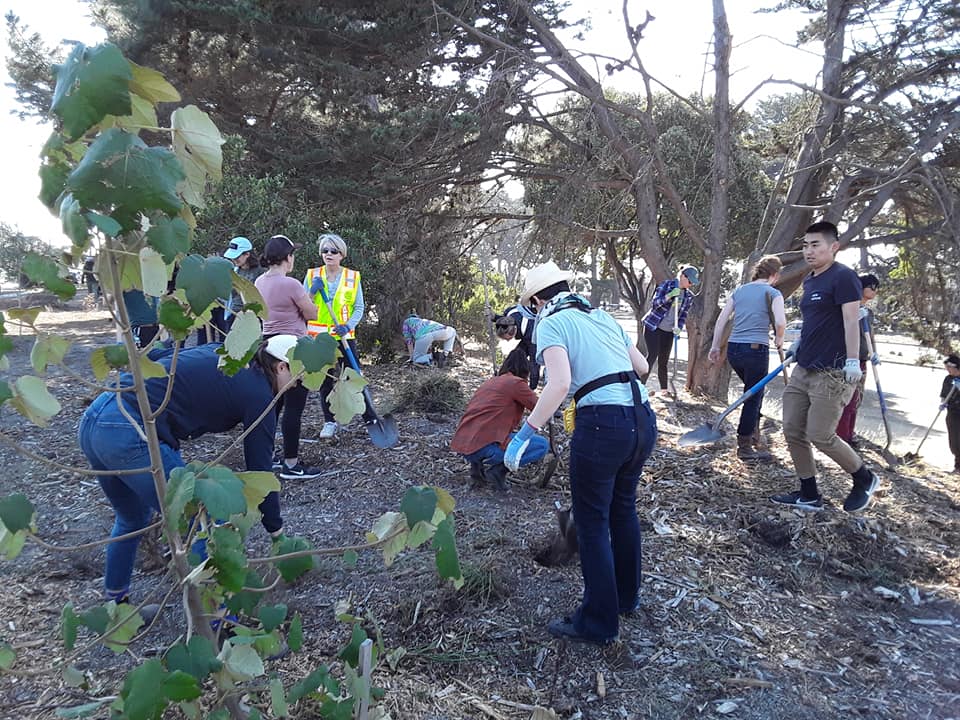 Climate Action Now! (CAN!) emphasizes the connections between climate change and consumption choices, carbon sequestration and organic gardening. By designing and building organic gardens in schools, businesses and private residences, CAN! is transforming the urban landscape of San Francisco.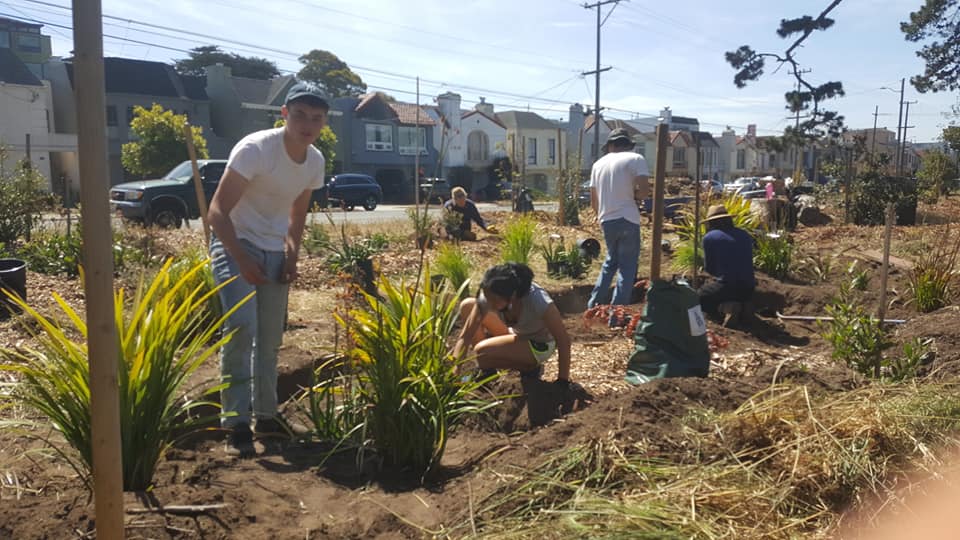 Partnering with San Francisco Unified School District, CAN!'s Pollinator Garden Project and Youth Ecological Stewards Program have engaged, educated and empowered over 2,500 San Francisco students annually. Students working in the CAN! Pollinator Garden Project removed 1250 square feet of cement before planting 90 fruit trees and over 500 perennials on their campuses. The CAN! Youth Ecological Stewards Program promotes direct youth participation in drought awareness and ecological restoration.
Employing 10 neighborhood teens, the CAN! Bayview Watershed Project removed 4,500 square feet of cement from privately owned sidewalks in the SF Bayview neighborhood. Youth interns went door-to-door to recruit interested neighbors, building corridors of valuable habitat that sequester carbon dioxide and reduce pressure on the City's combined sewer system while building community and green space in the Bayview.

CAN! is currently involved with the Sunset Boulevard Reforestation Program, a multi-stakeholder community urban forestry project, funded by the California ReLEAF "Social Equity Grant Program," the California State Department of Forestry and Fire Protect, and the California Climate Investments Program. With horticultural and community engagement leadership provided by CAN!, thousands of volunteers are participating in the massive reforestation program along the 2-mile medians called Sunset Boulevard.
Connecting Golden Gate Park to Lake Merced, the Boulevard runs north-south between 36th and 37th Avenues in San Francisco's Sunset District. Of the 38 blocks, CAN! has secured funding for 11 blocks. Begun in December of 2018 with a projected cost of $12,000,000, the full boulevard reforestation efforts are slated to include the planting of thousands of trees and native coastal scrub and the installation of purple pipe for irrigation with recycled water by 2025.
Written by Kerri McLean
For more information:
Planting trees to fight pollution and racism in Bayview Hunters Point, KALW Public Media / 91.7 FM Bay Area, March 2023
Air Pollution, Water Contamination, Wildfires
Community Farm/Gardens, Nature-Based Solutions