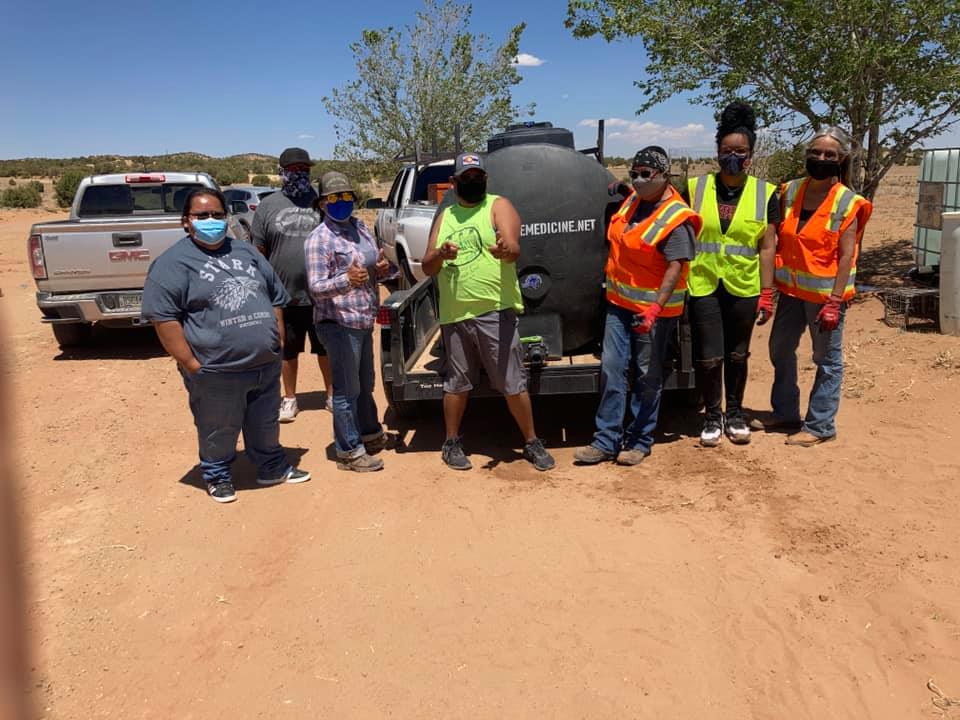 As 2020 began and the pandemic began to take hold of our ways of life, the frailties of our human systems became critically exposed. In the United States, for the Navajo Nation, the cracks in the systems became fissures.
Zoel Zohnnie, a community leader, was laid off like many others at the beginning of the pandemic. When asked how the Water Warriors United program of Collective Medicine got started, he's been known to say, "I don't know if I got restless or I just wanted to get back out there and try to do something."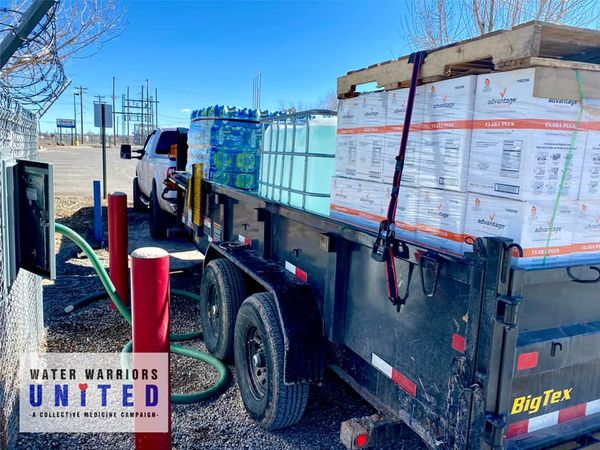 What drove Zoel back out there was seeing that one essential resource was being overlooked in the emergency supply chain for the Navajo people: water. With the emphasis on cleaning and washing hands to avoid COVID-19, Zoel knew that more remote families were at a disadvantage and more at risk of exposure when trying to acquire water. For so many reasons, many wrapped in inequity, in a population of 174,000,only 1 in 3 households on the Navajo Nation do not have running water in their homes. To get water can sometimes require driving as much as two hours.
Zoel reached out to his network of friends, farmers and community health advocates to identify elders without running water and got to work. Hitching up a 275-gallon tank to make deliveries to elders in remote areas of the Navajo Nation, he discovered they needed water barrels as well and supplied those. As he ran the delivery routes, word spread and the Water Warriors United was born. The one-man operation had a team of volunteers by June.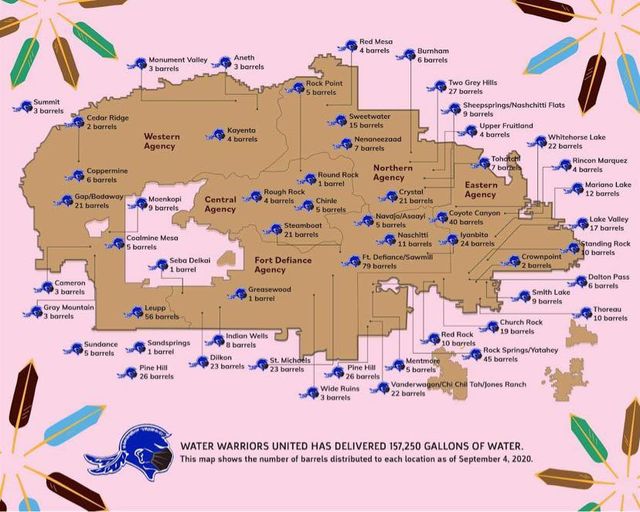 Since then, the team has designed a water-hauling operation with community volunteers that delivers clean water and water vessels across the Navajo and Hopi reservations. With a fleet of four trucks with flatbed trailers, 375-1000 gallon water tanks, water pumps and miscellaneous supplies, they also deliver 55-gallon water barrels, 275-gallon water tanks and 5-gallon water jugs. Collective Medicine hopes to utilize GPS technology for tracking service areas and to assist with delivery schedules.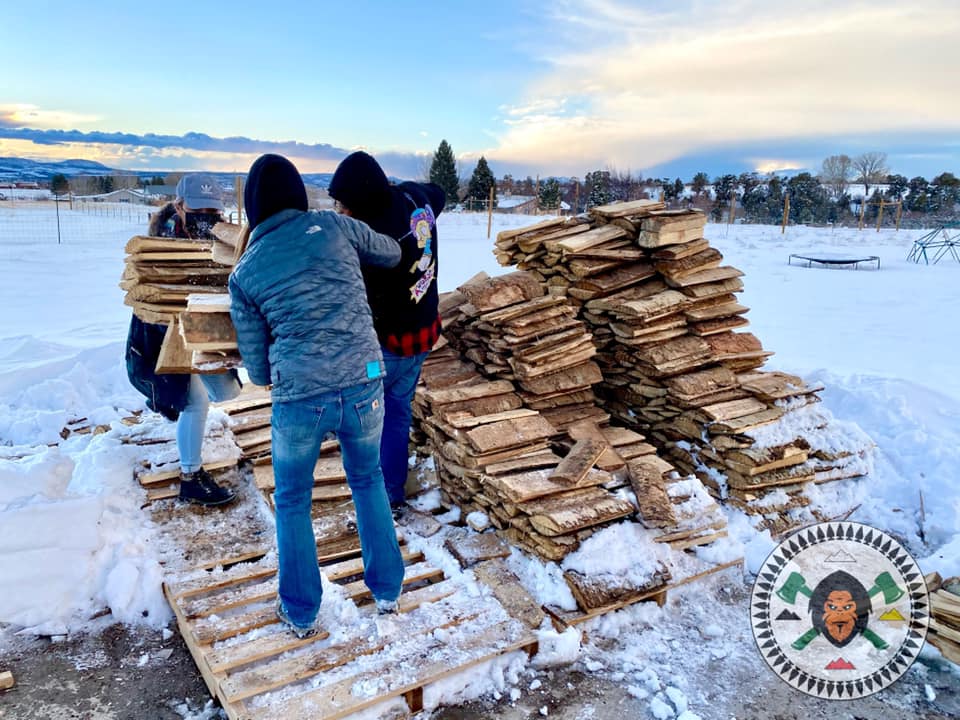 They also have added wood deliveries to their community members in need as part of Collective Medicine's new "Sasquatch Fellowship. Throughout the winter they processed and delivered 131 tons of wood.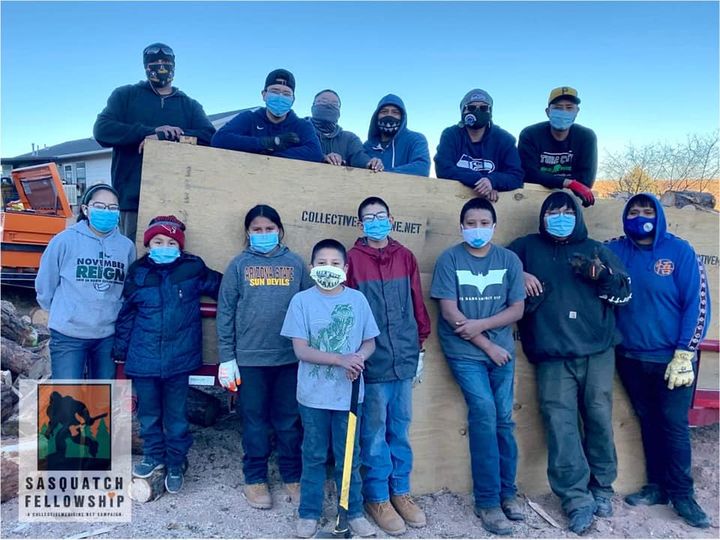 As the work has developed, Collective Medicine sees the opportunity to address the need for water long term. The crucial aspect of this work "integrates diverse strengths inherent in the community, including traditional knowledge, skills and institutional resources." Individual households are engaged at every step. When households are serviced, an assessment is done to determine overall needs.
What these assessments point to is the need to test private public water wells for toxicity across the reservation. Collective Medicine is working to develop a research program that will use high-quality digital testing equipment for rapid onsite results to share with community members. Eventually they will create a publicly accessible, dedicated dashboard to keep everyone informed.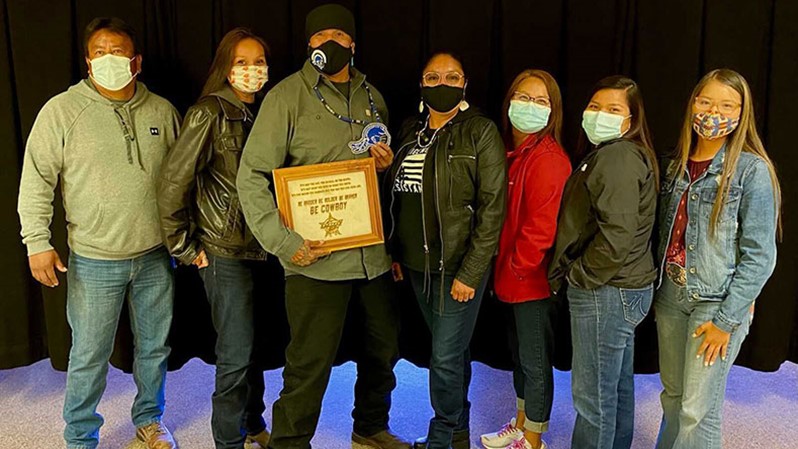 As Keana Kaleikini, Associate Director and Chair of Collective Medicine says of their work, "Collectivism is the medicine."
Written by Michele Gielis
Links
Zoel Zohnnie
Keana Kaleikini
Air Pollution, Drought, Heat, Mining, Superfund Sites, Water Contamination
Community Farm/Gardens, Fighting Industrial Contamination, Halting Bad Development, Nature-Based Solutions