Clinch Coalition
Wise, Virginia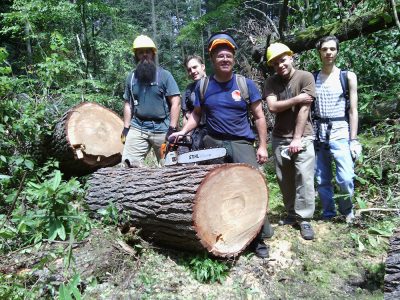 In 2018, the Clinch Coalition of southwest Virginia celebrated their 20-year Anniversary. They began together out of alarm with what the logging industry was doing to the National Forest, specifically at High Knob. Using grassroots power, they collected 5,000 signatures protesting that logging, reducing the proposed 1400 acres down to 680 acres. That same on-the-ground energy is what has sustained them all these years.
The Clinch Coalition works to protect the forests, wildlife and watersheds of the Clinch Ranger District of the Jefferson National Forest. Their focus is the High Knob, "a 4,223 foot peak located on which is home to more rare and endangered aquatic and botanical species than any other region in the continental United States. High Knob is at the heart of the Clinch Valley Bioreserve, a 2,200 square mile section of southwestern Virginia and upper east Tennessee that has been designated by the Nature Conservancy as one of the Last Great Places in the World."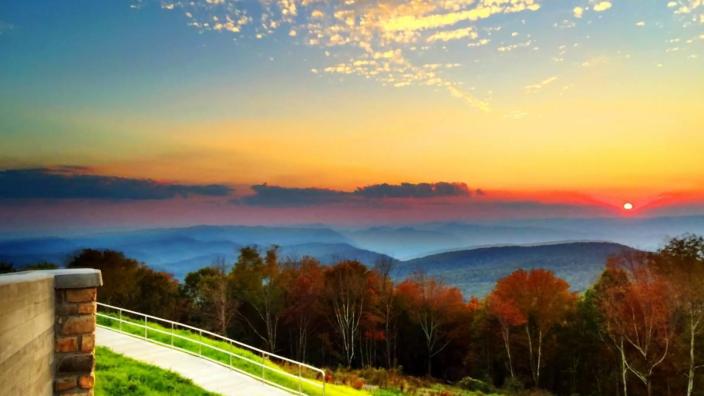 In 2001, they endured the Big Stony Creek Flood, which brought new energy to the group. Flash flooding from extensive logging caused widespread property damage and killed an elderly man in the community. In response, The Clinch Coalition, together with allies, proposed creating a High Knob National Recreation Area, which was unfortunately sidetracked by the logging lobbyists, even with Congressional support.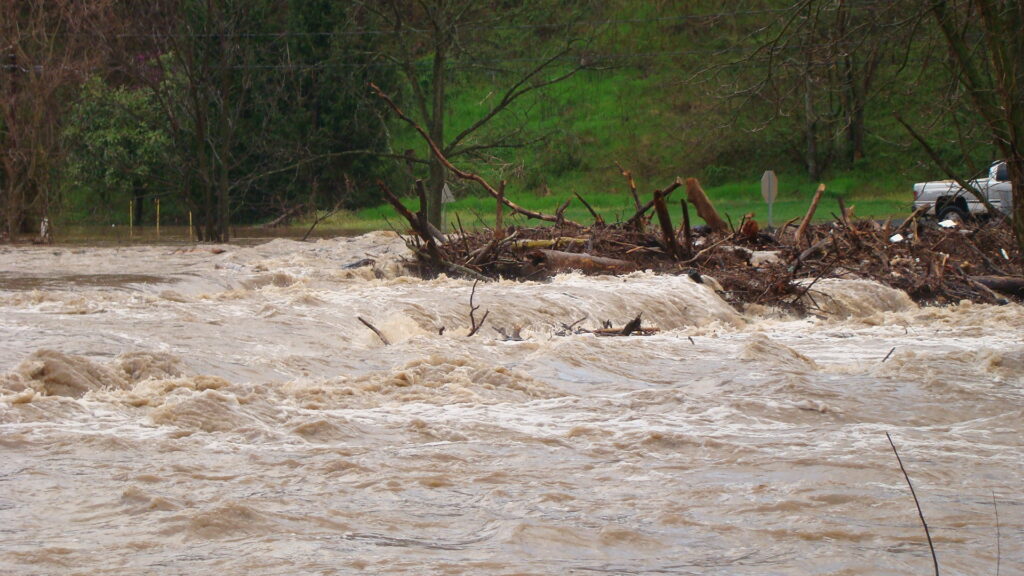 As they approach their 25th anniversary, the Clinch Coalition has much to be proud of:
2003: Stopped a proposal to remove decorative surface rock from High Knob with the band Blue Highway performing three fundraising concerts. Rallies, and trail hikes brought the community together
2005: Initiated new programs to better engage the community in environmental issues related to the Knob and the Clinch Bioreserve, partnering with Virginia Save Our Streams to start a Citizens Stream Monitoring Program on several local waterways, with trail work continuing today
2006: Started the High Knob Naturalist Rally, and an annual EARTH Awareness Essay/Art Contest in our local public schools
2008: First Earth Week Film Festival at the NortonCinema and received a $40,000 grant from the Virginia Dept. of Conservation and Recreation to do restoration work on the Chief Benge Scout Trail
2009: The Stone Mountain Wilderness was established by the Ridge and Valley Act, and the Clinch Ranger District gained its first Wilderness Area, which became incorporated into Congressman Boucher's Jefferson Wilderness Bill
Stopped a proposed 30-mile ATV Trail on High Knob
Participated in the revision of the Jefferson Forest Plan
Stopped an unnecessary 1200-acre prescribed burn and reduced the size of several timber cuts
Continually monitoring active timber sales and working on trails.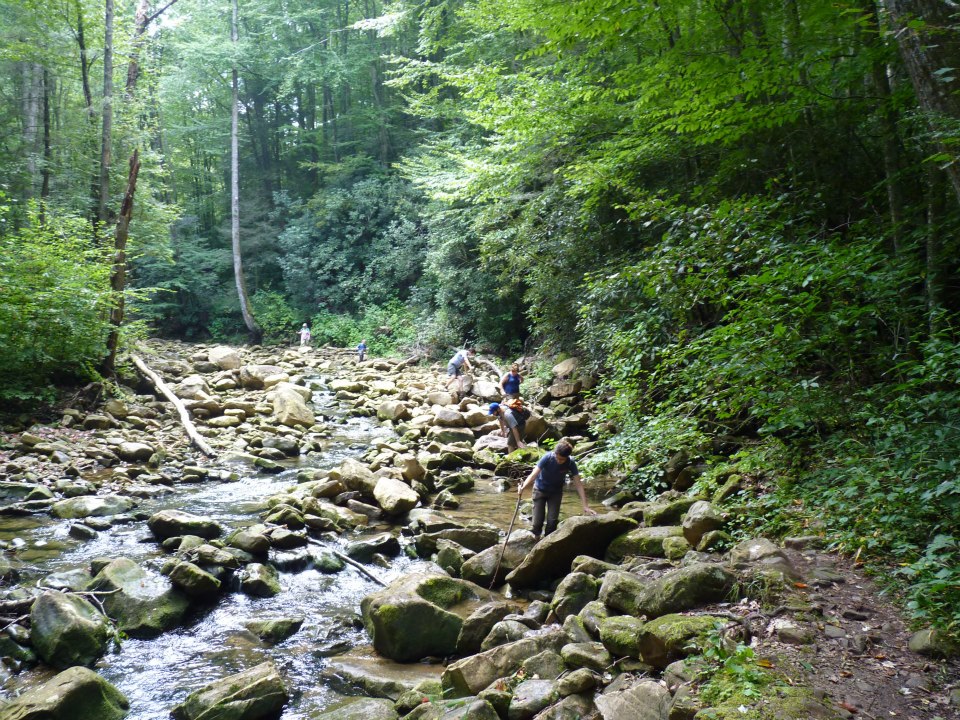 2021 began with a lawsuit. The Clinch Coalition together with Virginia Wilderness Committee, the Alliance for the Shenandoah Valley, the Chattooga Conservancy, Cherokee Forest Voices, Defenders of Wildlife, Georgia Forest Watch, Mountain True and Wild Virginia. They propose that w​eakened regulations will lead to more logging in the Jefferson National Forest and other federal woodlands, and seek to reverse the rollbacks and stop "putting profits ahead of both the environment and the public."
In February 2021, The Clinch Coalition launched an online tip tool for area residents wanting to report environmental damage by logging, trail construction and other activities. "'Citizens may not know the various local, state and federal agencies tasked with enforcing environmental regulations,' said Coalition President Sharon Fisher. 'Having this messaging system will allow The Clinch Coalition to intercede for citizens who have become frustrated from not having their voices heard.'"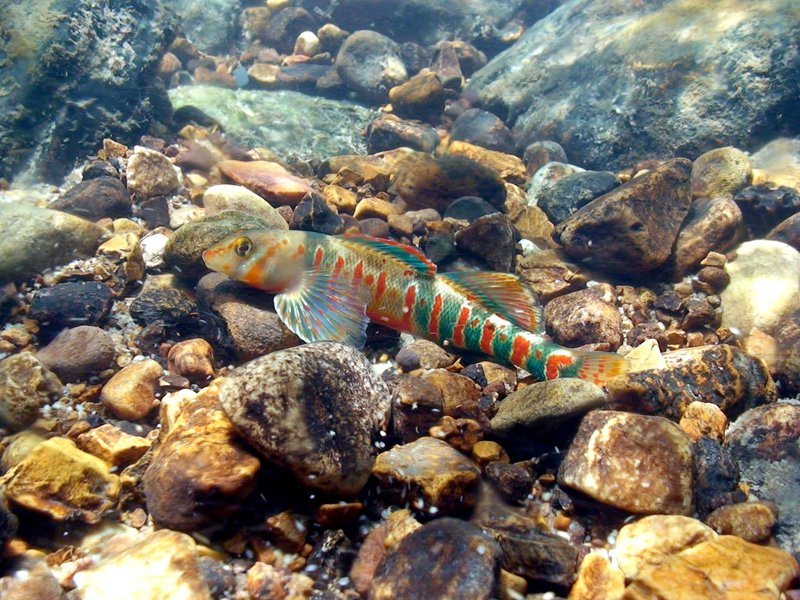 In April 2021, the endangered Candy Darter Fish won 368 stream miles of protected critical habitat in Virginia. The Darter gained Endangered Species Act protection in 2018 after The Center, West Virginia Highlands Conservancy and the Clinch Coalition petitioned for its protection in 2010.
If you find yourself in Virginia any September, you can join the High Knob Naturalist Rally, being held in 2021 on September 25th. It's an annual event, and promises fun for the family  in the beautiful mountains of the Jefferson National forest at the High Knob Lake with educational hikes and presentations for everyone. As volunteer Martie Bell shared during their 20th Anniversary, "'[The Clinch Coalition] is a very issue-driven, love-of-the-Earth group that does a lot beyond just saving the trees,' says Bell. 'It's a group that really has an impact; it doesn't just talk, it has actions.'"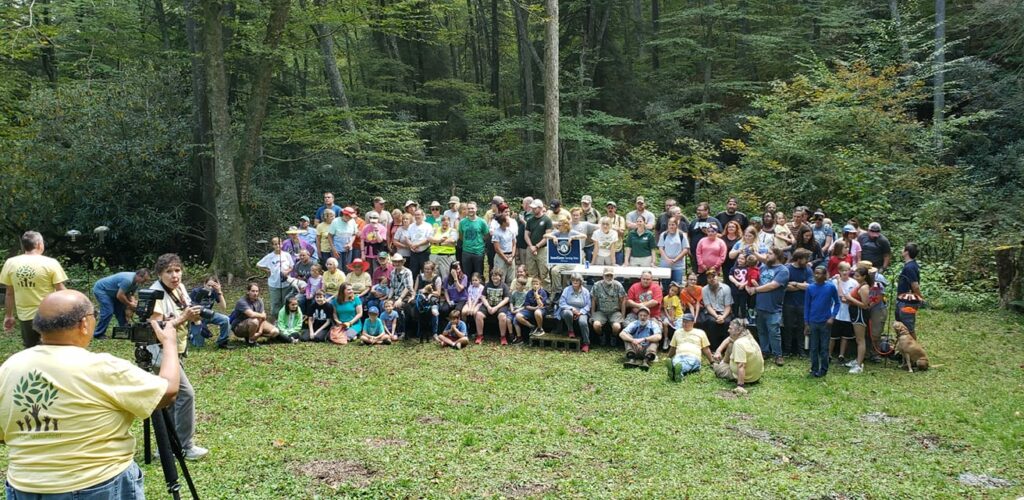 Written by Michele Gielis
Links
Watch Now: UVa-Wise team hunts for amphibians in SW Va.'s high-altitude wetlands, Bristol Herald Courier, by Sarah Wade, July 4, 2021
DEQ, recreation authority sign agreement on Spearhead Trails system, The Times News, by Mike Still, May 13, 2021
Endangered Candy Darter Fish Wins 368 Stream Miles of Protected Critical Habitat in Virginia, West Virginia, Press Release, Center for Biological Diversity, April 6, 2021
January 2021 Litigation, The Smokey Wire: National Forest News and Views, by jon Haber, February 26, 2021
The Clinch Coalition starts Leave A Tip online reporting tool for environmental damage, Times News, February 16, 2021
Virginia groups sue U.S. Forest Service over new environmental review standards, The Virginia Mercury, by Sarah Vogelsong, January 11, 2021
Southwest Virginia lawsuit seeks to stop rollback of protections for all national forests, The Roanoke Times, by Laurence Hammack, January 8, 2021
Lawsuit: Stop Trump administration's parting shot at national forests: Conservationists challenge rule blocking citizens and science from forest management, Southern Environmental Law Center, January 8, 2021
Clinch Coal vs The Forest Service – complaint, January 8, 2021
Big Cherry Update, The Clinch Coalition, November 10.2020
Clinch Coalition voices concerns to state about Spearhead Trails, WYCB 5 News, by Kristen Quon, August 12, 2020
Saving Appalachian streams for crayfish and communities, Appalachian Voices, by Sara Lamb, February 25, 2020
After 3 years of negotiation, Forest Service compromises on timber project: Logging project moved off outstanding area of Jefferson National Forest, Southern Environmental Law Center, March 29, 2019
The Clinch Coalition Celebrates 20 Years; 20 Years of Protecting Jefferson National Forest, The Appalachian Voice, by Molly Moore, August 12, 2018
Big timber sales come back in the Clinch, The Sierra Club, by Sherman Bamford, January 25, 2017
Contact
Sharon Fisher, Melissa Hines
Website/social media
www.clinchcoalition.org
Climate impacts
Water contamination
Air pollution
Wildfires
Flooding
Strategy
Halting bad development/industry
Fighting industrial contamination
Nature-based solutions
Renewable energy
501c3 tax deductible
Yes
Accepting donations
Yes – donate here.