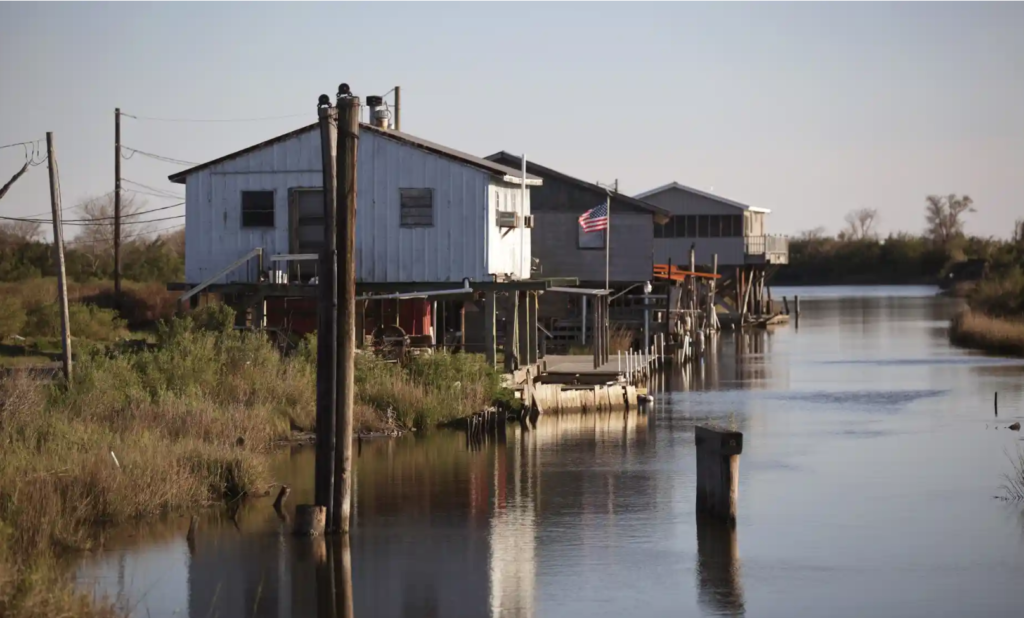 Alaska Institute for Justice (AIJ) is a nonprofit organization dedicated to protecting the human rights of all Alaskans. Formerly known as the Alaska Immigration Justice Project, it transformed into the Alaska Institute for Justice to reflect the inclusion of an additional program dedicated to environmental and social justice issues, the Research and Policy Institute. Recognizing that limited English proficiency limits access to needed legal, medical, and social services, AIJ developed the Language Interpreter Center.
Among their many projects, the group works to help communities facing a perilous future due to climate change. One such community is Kwigillingok (Kuigilnguq), threatened by repeated flooding and erosion. According to their report, AIJ found "the combined effects of erosion, flooding, permafrost thaw, and severe weather have resulted in significant damage to homes and infrastructure in Kwigillingok and created significant health risks to the community." On their behalf, AIJ seeks dialogue with state and federal agencies to secure funding and technical assistance for the native community. Specifically, they need replacement of heavy equipment for relocating homes; relocation of homes vulnerable to natural hazards; construction of flood mitigation infrastructure; and funding for monitoring and resilience planning activities.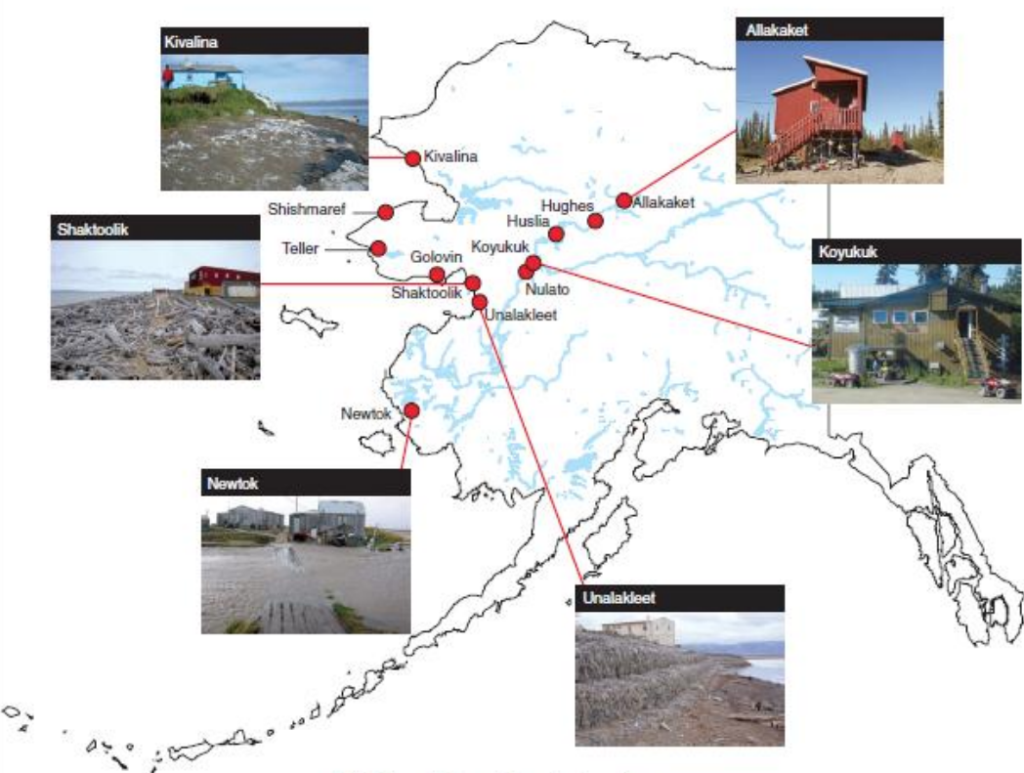 AIJ's Executive Director, Robin Bronen is a senior research scientist at the University of Alaska Fairbanks as well as a human rights attorney with a keen interest in climate-induced displacement of native communities.
"Human rights have to be at the forefront of how we respond to the climate crisis, and the laws and policies that have oppressed people cannot be what guides us into the future. We are in the middle of a transformation, and there's all this hope about what we can create with this intersection of human rights and communities and justice," Bronen said in a Climate Justice Resilience Fund interview regarding her work.
AIJ members are hopeful, yet cautiously so, that the Biden administration's focus on climate change will make a difference in the lives of Alaska native communities. In a recent panel discussion Pathways to Change and Justice for Underserved and Indigenous Communities Along Changing Coastlines, Bronen urged people to not let up, to urgently seek solutions from their elected officials and environmental justice advocacy partners.
AIJ's work is focused on ensuring that tribal sovereignty is promoted and protected. In that vein, AIJ works to bring Indigenous peoples together so that they can share their expertise with each other and collectively advocate to ensure their human rights are protected. In 2012, AIJ helped facilitate a gathering between indigenous groups, the Yup'ik of Newtok, Alaska and people of the Carteret Islands, Papua New Guinea to explore opportunities for social and cultural resilience as they plan to relocate their communities. In 2018, the First People's and Indigenous Peoples Convening on Climate-forced Displacement occurred in Alaska with Indigenous tribes from Alaska, Louisiana and Washington in the United States and community-based organizations from Kiribati, Marshall Islands, Fiji, Papua New Guinea, Palau, Samoa and Tuvalu.
AIJ is also working to develop community-based adaptation strategies that protect the health and well-being of Alaska Native communities. Working with 15 coastal Alaska Native villages to design and implement a community-led approach to decision-making about community relocation in the face of climate change, AIJ is also working with these Tribes to address the statutory and policy-level barriers that are preventing communities from accessing the resources they need to adapt.
Convened by the Climigration Network, Anthropocene Alliance, AIJ, and The Lowlander Center have formed a three-way partnership of organizations that represent front-line communities to support those seeking to relocate.
Written by Kerri McLean
Links
Robin Bronen | Center for Humans & Nature (humansandnature.org)
Robin Bronen: To Help Alaskans Adapt, Make it Easier to Relocate | Wilson Center
We will protect the human rights of 'dreamers' – Anchorage Daily News (adn.com)
Elevation or Relocation of Homes