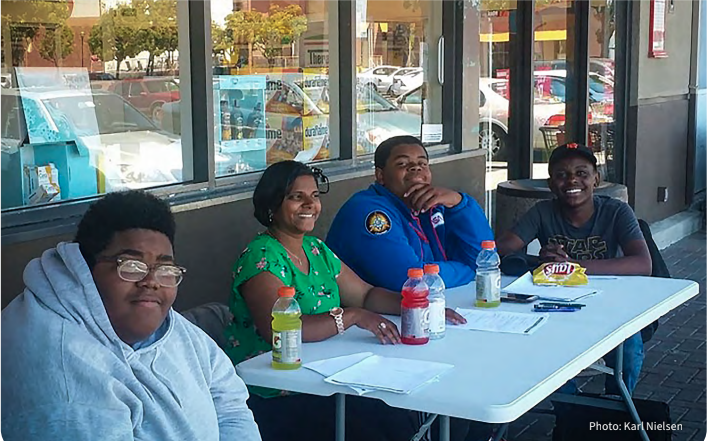 When you speak to Terrie Green, Executive Director of ​​Marin City Climate Resilience and Health Justice in California, you'll find that she speaks to you with a gentle, but unwavering directness. She has questions borne of experience in working with agencies and organizations, and will drill down until the time runs out, because there is just so much to do to protect and heal her community of Marin City.
"Call your supervisors. Call your politicians. We're living fewer years than folks on the left. We're living fewer years than folks on the right. We're living fewer years than folks up the street."

– Terrie Green, Exec. Director, Marin city Climate Resilience and Health Justice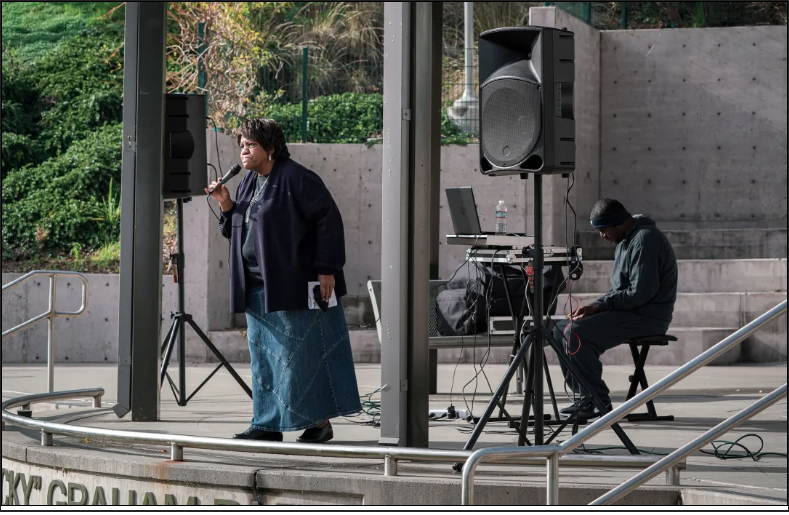 In their own words, Marin City Climate Resilience and Health Justice is an African-American led environmental justice organization based in Marin City, California, made up of community members and allies advocating for climate resilience and health justice for one of the most vulnerable communities in the County of Marin. Their work seeks to establish equitable inclusion in planning and community preparedness, as well as the equitable allocation of resources. MCCRHJ addresses critical community issues including emergency preparedness (including flood and hazard mitigation planning), adaptation to climate change and sea level rise (including wetland restoration), and pollution (water, air, and soil quality), while promoting community engagement and social equity.

Marin City is a historically Black community that is disadvantaged and overburdened by many sources of pollution and disinvestment. The estimated population of Marin City as of 2018 is 3,126. 35% of the community identifies as Black, compared to 2% of Marin County as a whole. 34% of the population of Marin City speaks a language other than English, and 38% of the population is at or below 150% of the poverty level. Residents earn a significantly lower income than anywhere else in the county and experience the highest chronic disease rates and highest disability rates. Residents have the lowest life expectancy in the county and live 20 years fewer than their affluent neighbors on either side of the community. Marin City children have the lowest school performance and have been found by the state of California to have been subjected to discrimination by the Sausalito Marin City School District as recently as 2019.
Historically, Marin City developed as an area to house the shipyard workers during WWII. After the war, redlining maintained it as the only area where African Americans could live.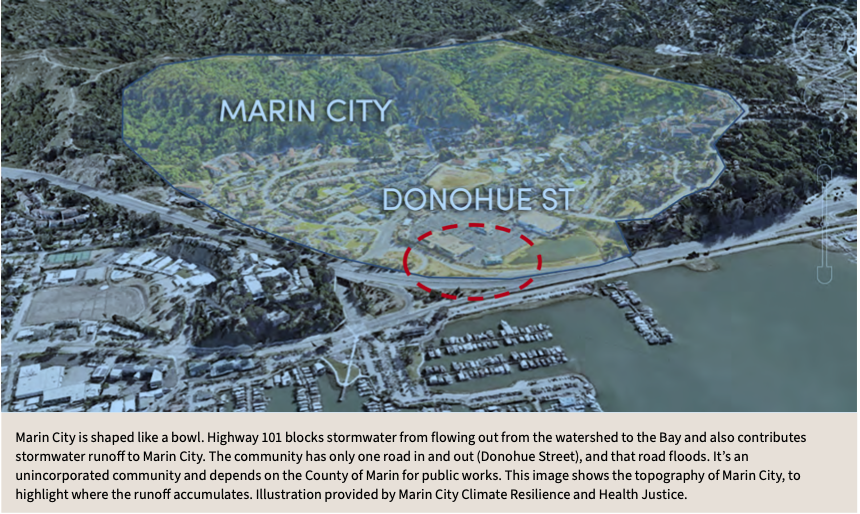 After 80 years of serious flooding, lack of maintenance on 50+ year old drainage systems, or drainage missing altogether, along with inaction by city officials, October 24, 2021 brought a reckoning. Storm conditions with names like "bomb cyclone" and "atmospheric river" hit Northern California and soaked the Bay area. That "atmospheric river" translated on the ground to 4-6 feet of contaminated water flooding the only road in and out of Marin City.
"When the flooding happened, my son had a football game in Oakland. By the time we came back, we couldn't get into Marin. We parked our car by the houseboat communities and walked in waters up to our knees to get home. I knew that water was contaminated. The whole thing was terrifying."

– Terrie's daughter, Chinaka Green
Before and especially since the storm in October 2021, Marin City Climate Resilience and Health Justice is laser-focused on calling attention to environmental and quality-of-life problems such as cracked lead-based water pipes, a lack of drainage pipes at the entrance to Marin City and pervasive contaminants from the highway, with all the associated health problems, including a cancer cluster in their community. Marin City Climate Resilience and Health Justice partnered with Audubon California to conduct sediment testing of the drainage pond in Marin City in 2021, and found high levels of lead, nickel, and zinc, as well as high levels of chromium."
But it's not just about calling out health disparities or toxic sources and looking for solutions, for Terrie and her organization. It's about promoting inclusion; inviting the people who live with the consequences of those toxins and health issues to be at the table when solutions are proposed and decisions are made.
"You know, the world is going to have to know what's happening for change to come about. Let's fix it."

– Terrie Green, Exec. Director, Marin city Climate Resilience and Health Justice, Nov. 2021
Written by Michele Gielis
For more information:
Marin highway flooding projects get $30M from state, Marin Independent Journal, July 2022
Marin City advocates raise drinking water concerns—again, Pacific Sun, June 2022
Why Environmental Justice Is Crucial in Climate Resilience: Just Look at New Sea Level Rise Predictions, KQED, Feb. 2022
The Fight for Environmental Justice and San Francisco Bay, Sierra Club, Feb. 2022
Marin County envisions services center in Marin City, Marin Independent Journal, Jan. 2022
Marin City residents demonstrate for environmental justice, Marin Independent Journal, Nov. 2021
Residents of Flood-Prone Marin City Push for Infrastructure Improvements, Pacific Sun, Nov. 2021
Marin City Marches, Lives Depend on It, Knee Deep Times, Nov. 2021
Terrie Green
Terriegreen@marincityclimateresilience.org
Air Pollution, Drought, Erosion-Subsidence, Flooding, Heat, Sea Level Rise, Superfund Sites, Water Contamination, Wildfires
Community Farm/Gardens, Community Science, Fighting Industrial Contamination, Halting Bad Development, Nature-Based Solutions, Policy Reform