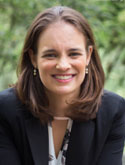 DR. AMBER S. BISMACK
Amber is co-founder and Director of the Residents Working Against Huron River Flooding in Brighton, MI and Assistant Professor of Science Education at Oakland University. The organization works to engage the community creatively to minimize flooding along the Huron River and Ore Lake and share information about raising structures and upcoming flooding events. She enjoys living with her family in the Huron River Watershed and using her science communication skills to call attention to what needs to change.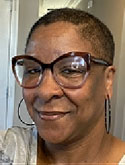 DEE DEE GREEN
Dee Dee Green is the Area Program Director of AFSC's Peace by Peace program in New Orleans and Board Member of the Hollygrove Neighbors Association (HNA), formed in 2005 after Katrina. HNA has partnered with Peace by Piece New Orleans for the Sustainable Communities project to increase local access to fresh food through the Hollygrove Community Garden, incorporating youth cultural education and leadership development. Dee Dee has been a proud resident of New Orleans since 2007.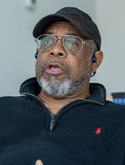 ARTHUR JOHNSON
Arthur is the Executive Director of the Lower 9th Ward Center for Sustainable Engagement and Development (CSED), based in New Orleans. Founded in 2006, in the aftermath of Katrina, CSED works to stimulate civic engagement, repopulate, sustain natural systems, assist community leadership and preserve resources in the Lower 9th Ward neighborhoods. With extensive major fundraising and communications experience, Arthur also supports serving youth and young adults in the GulfSouth and the Southeast.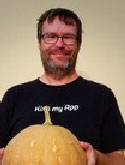 KEVIN W. SHOCKEY
Kevin is the founder of Ahora, Inc., based in Gurabo, Puerto Rico. He is positioning the organization to address rampant food and economic insecurities, and is inspired by the 17 U.N. Sustainable Development Goals as a model for a better future for Puerto Rico. With 27 years of experience in the software industry, holding positions from information system officer to IT Director, Kevin has a unique perspective on how technology can provide solutions for equity and sustainability.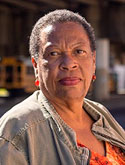 AMY STELLY
Amy is the co-founder of Claiborne Avenue Alliance, a coalition of volunteers, residents, businesses and organizations advocating together for improved environmental, social, and public health conditions in their New Orleans community. Amy is a professional urban planner, but her passion is for reclaiming her once vibrant neighborhood on Claiborne Ave. She is fighting to replace the crumbling Claiborne Expressway section of Interstate 10 with green infrastructure and safe mixed-use development based on the community's needs.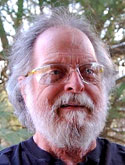 SPENCER WELLS
Together with Yvonka Hall, Spencer is a co-leader of Cleveland Lead Advocates for Safe Housing (CLASH) and a lifelong tenants' rights advocate. He has dedicated his life to improving the health and well-being of Cleveland citizens, many of whom are disproportionately affected by racial inequities. In 2022, Spencer's priorities are having a Lead Czar appointed to the Mayor's Cabinet and to expand childhood lead testing.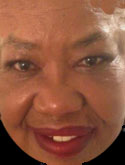 ROMONA TAYLOR WILLIAMS
Romona, Executive Director of Montgomery Citizens United for Prosperity, is a seasoned community and economic development practitioner specializing in equitable and sustainable development. Her guiding vision is to bring together change makers —resources such as scientists, educators, engineers—and communities in need to effect authentic, lasting change. Romona sows those seeds through the ASEED Creek Rangers program creating youth leaders in natural resource stewardship.
Leadership Council Emeritus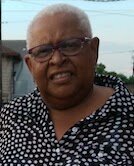 DEBRA CAMPBELL
Debra is Secretary and Treasurer for A Community Voice and Chair of its Upper 9th Ward chapter in New Orleans. A native New Orleanian, she cares for a child with a severe disability and an elderly relative in her nineties.  She leads ACV's work to prevent flooding in the city. She has fought lead contamination of water, and against the closure of the only local post office servicing the 9th ward.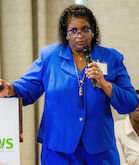 KATHERINE EGLAND
Katherine is co-founder of the Education, Economics, Environmental, Climate and Health Organization (EEECHO), a Gulf Coast environmental and social justice coalition. She is also the chairperson for the Environmental and Climate Justice Committee for the National Board of Directors of NAACP. She joined Higher Ground to help protect her community against dangerous development of essential wetlands.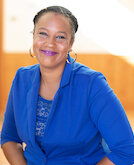 CAMILLE HADLEY
Camille is the Program Director of Little Growers Inc. in Melbourne. FL, a youth urban agriculture program which promotes food security and leadership skills. When Camille's home flooded during Hurricane Irma, she joined Anthropocene Alliance. She is one of 22 grassroots leaders selected for the Sierra Club and Women's Earth Alliance 2019 U.S. Grassroots Accelerator for Women Environmental Leaders.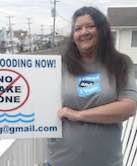 SUZANNE HORNICK
Suzanne is the founder and chairperson of the Ocean City Flooding Committee in Ocean City, NJ., a coastal community plagued by regular flooding. Suzanne is a long-time resident of Ocean City (her family has owned their home since the 1940s), and she's dedicated to protecting her community for generations to come through flood awareness, environmental education, and civic activism.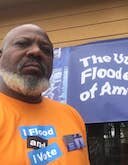 HILTON KELLEY
Hilton is the Founder and Executive Director of the Community In-Power and Development Association Inc. in Port Arthur, TX. When in 2017 Hurricane Harvey caused catastrophic flooding in his community, the U.S. Navy veteran, accomplished actor and Goldman Prize winning environmental justice activist joined forces with Anthropocene Alliance to fight flooding.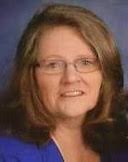 SUSAN LILEY
Susan is Co-Founder of Citizens' Committee for Flood Relief and a passionate community activist. Susan is dedicated to implementing sustainable flood solutions and disaster readiness plans to protect her beloved, historic hometown of DeSoto, MO, which has suffered repeated flooding.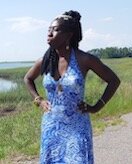 QUEEN QUET
Marquetta L. Goodwine, Chieftess and Head-of-State for the Gullah/Geechee Nation, is a preservationist, environmental justice advocate and the founder of the Gullah/Geechee Sea Island Coalition. She joined Anthropocene Alliance to raise public awareness threats to the Gullah/Geechee way of life.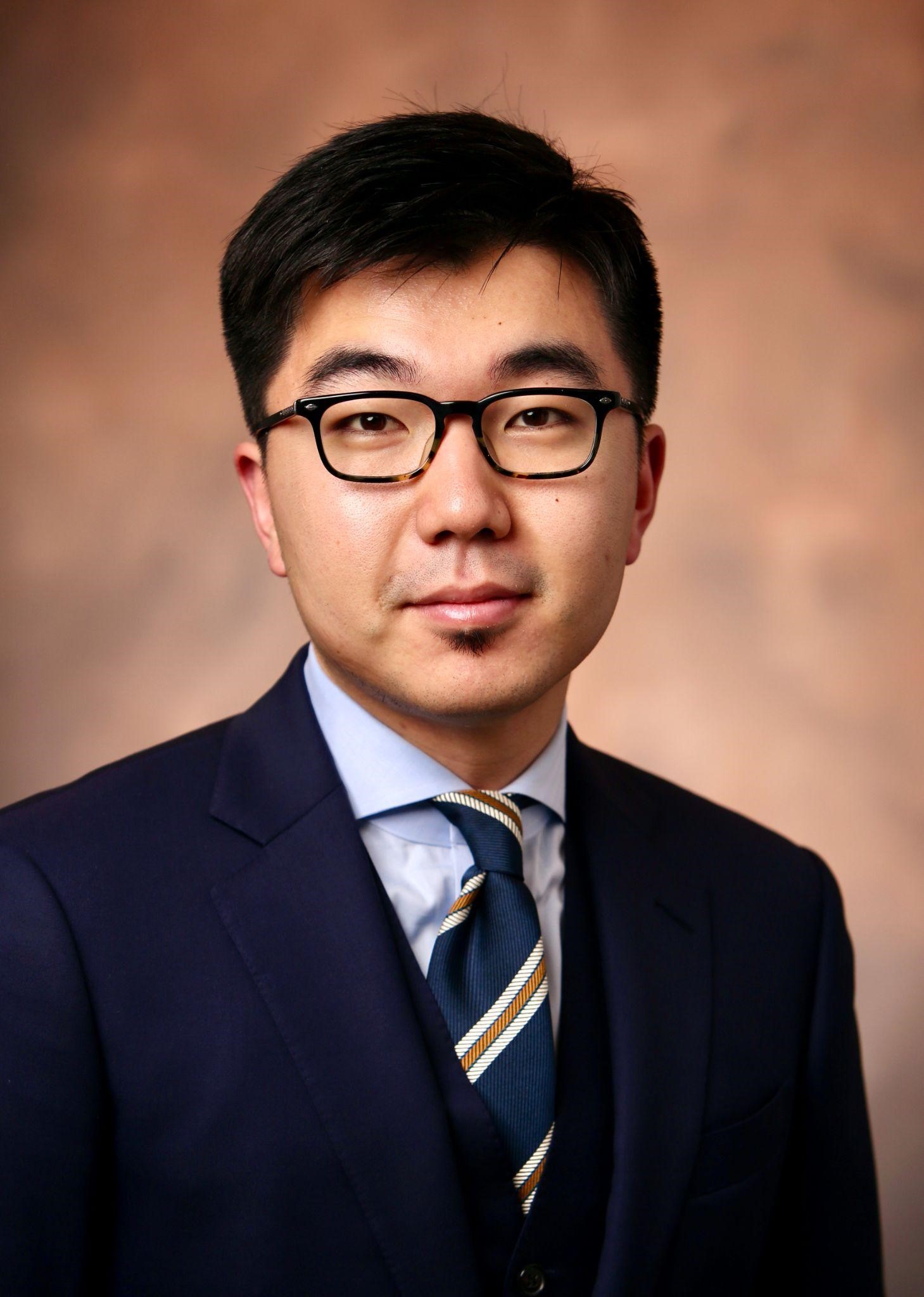 KE JACK DING , PH.D (VOLUNTEER, ENVIRONMENTAL JUSTICE TECHNOLOGY) 
Jack leverages technology and data analytical tools to help the frontline communities who are facing environmental injustice and other challenges dissect their issues and help develop solutions. He was a Postdoctoral Research Scientist at Iowa State University and got his Ph.D. in Environmental Engineering from Vanderbilt University in 2020.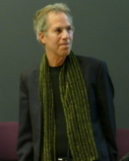 STEPHEN F. EISENMAN, PH.D (VOLUNTEER, DIRECTOR OF STRATEGY AND CO-FOUNDER) 
Dr. Eisenman is Professor of Art History at Northwestern University, a widely published writer, critic, and curator, and an activist who has campaigned against climate change, U.S. sanctioned torture, long-term solitary confinement and animal abuse.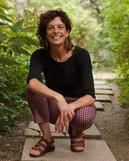 HARRIET FESTING, M.PHIL. (EXECUTIVE DIRECTOR AND CO-FOUNDER)
Harriet has 25 years' experience managing award winning programs that tackle climate change. Harriet's experience stretches across diverse fields – water, energy, agriculture, housing – within government, non-profits and academic sectors in the US and UK.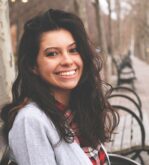 JESSENIA GAVIRIA (OPERATIONS AND FINANCE MANAGER)
With a Master's in Social Work focused on International and Community Development, Jessenia has worked for the past five years with grassroots NGOs in Central America. There, she used her photography and design skill set to highlight stories of communities historically disenfranchised by climate change, social injustice, and corruption. Her willingness to face new challenges led her to non-profit management, where she later became an acting director. When not advocating for better social conditions, Jessenia is probably out for a run listening to her beloved salsa music.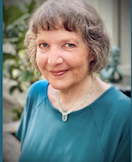 MICHELE GIELIS (DIRECTOR OF OUTREACH/COMMUNICATIONS MANAGER)
Michele has spent the last decade helping nonprofits raise their voice for change. She looks to make action meaningful by connecting people to the technology and messages that bring resonance and resilience. Michele is proud to support the Anthropocene Alliance. working to get communities to #HigherGround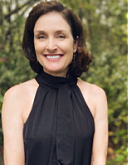 KERRI MCLEAN (HEAD OF GRANT WRITING)
Kerri is a Florida-based educator and writer devoted to telling the stories of heroes on the front lines of environmental justice. Experiencing over 30 years of hurricanes in the Florida Keys, she understands the ravages of climate change and repetitive flooding.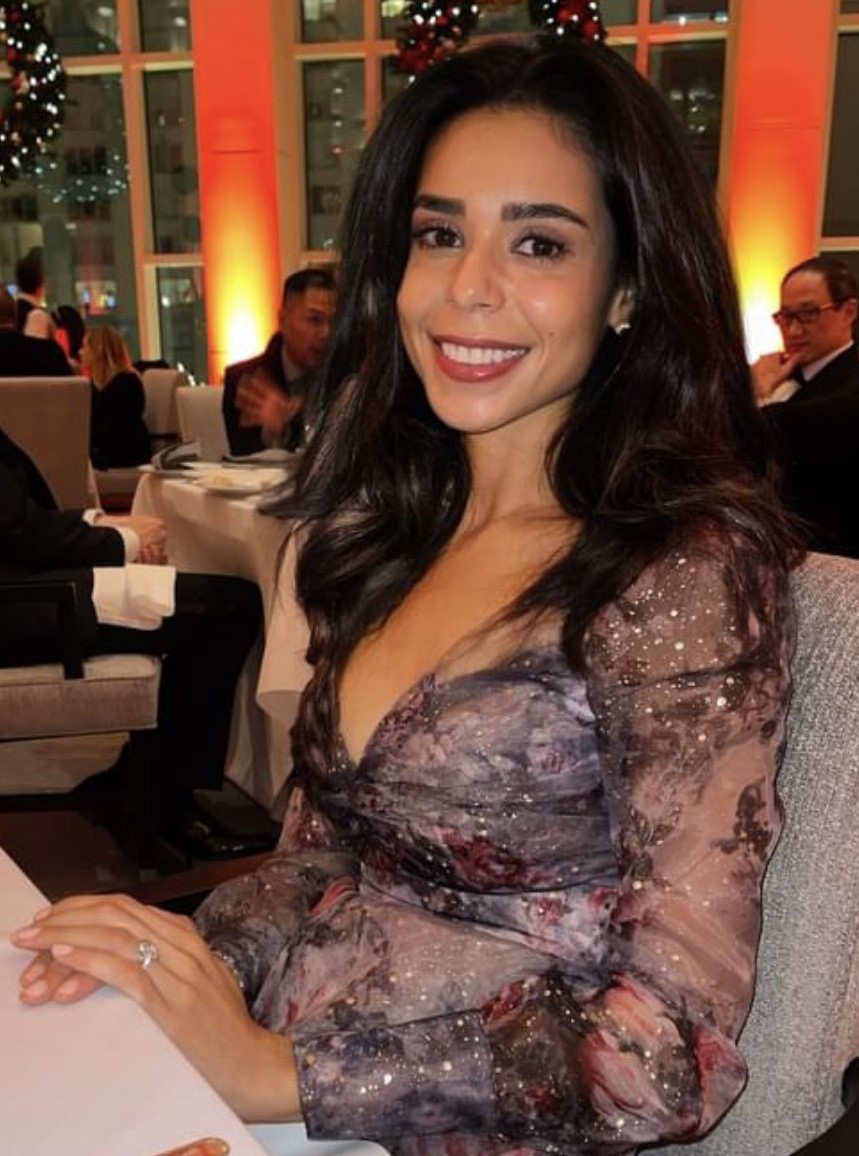 SARAH NEELY (EXECUTIVE LIAISON)
Sarah Neely is a dedicated advocate and champion for those who have been impacted by climate change in the United States. She has a passion for environmental justice and has made it her life's work to support communities affected by extreme weather events, air pollution, and water contamination.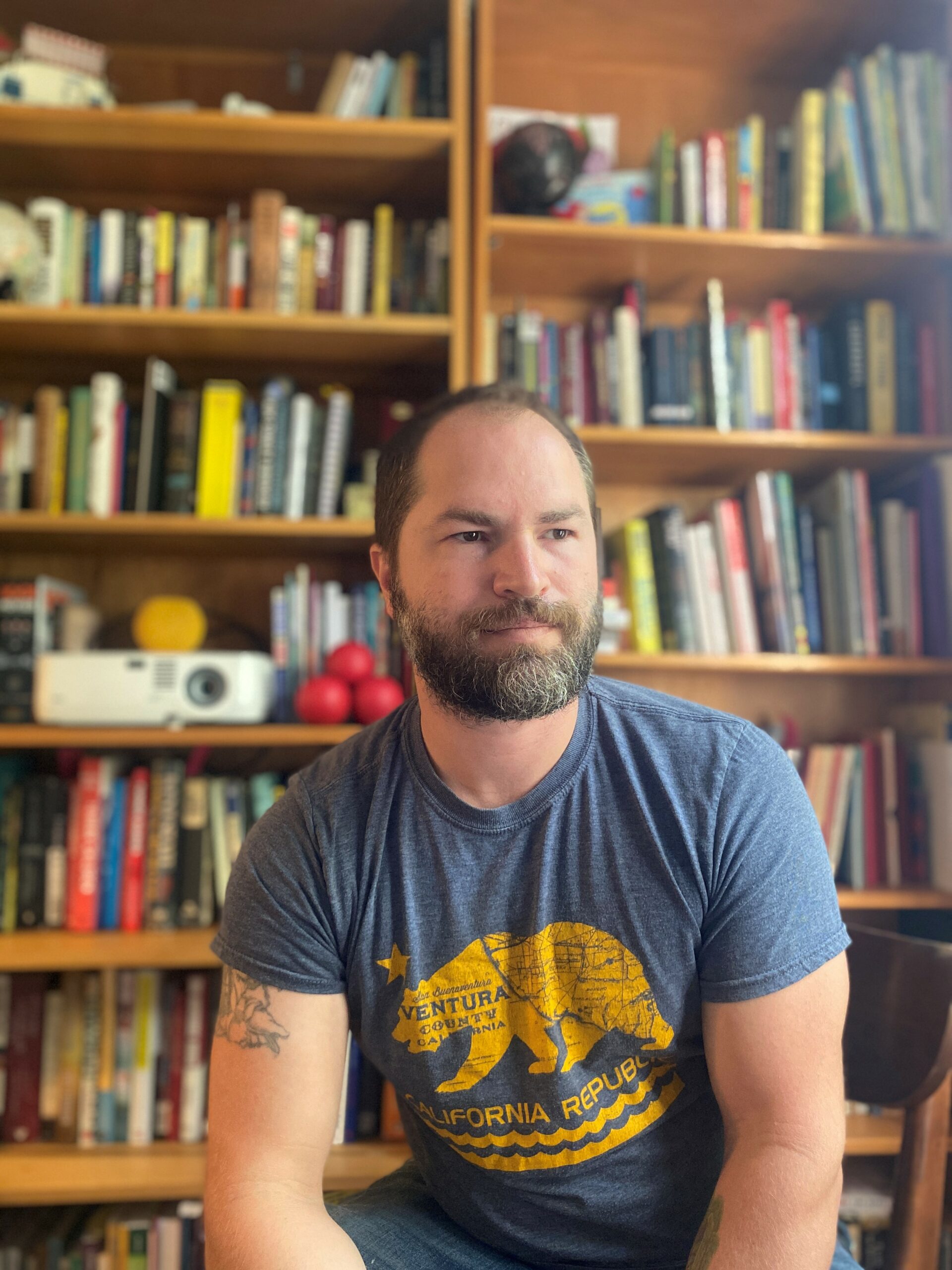 STEWART L. SINCLAIR (JOURNALIST / WRITER)
Stewart L. Sinclair is a writer, editor and educator from Ventura, California. His essays, reportage and narrative nonfiction have appeared in Guernica, The Millions, The Morning News, The New Orleans Review, Creative Nonfiction's "True Story" series and elsewhere. His first book, Juggling (Duke University Press) was published in March of 2022. His second book, Space Rovers, is forthcoming from Bloomsbury. He lives in New York City.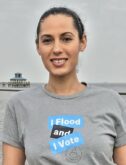 MICHELLE SMITH (CHIEF OPERATIONS OFFICER)
Michelle is also the Marketing Director for the Community In-Power and Development Association Inc. She received her Bachelor's degree from HAN University in International Business and Languages, and her Master's in Business Administration from Radboud University.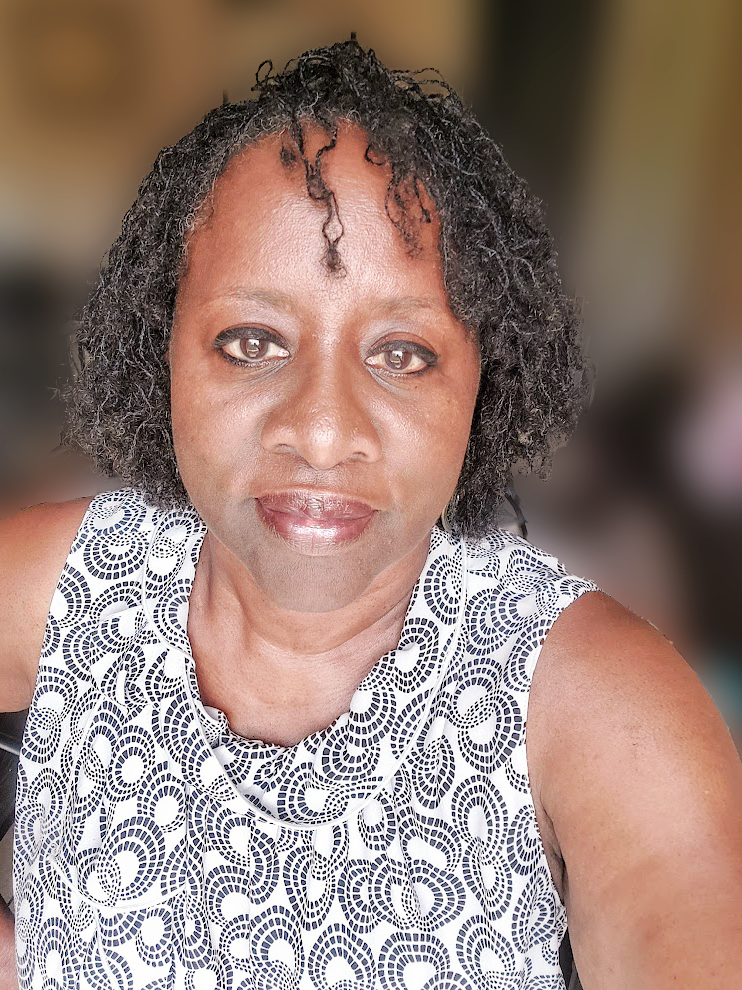 DOROTHY TERRY (JOURNALIST/ WRITER)
Dorothy Terry is a journalist by profession, having worked as a daily newspaper reporter on both coasts and a contributing writer for several national magazines. She is a former Congressional press secretary and has worked as a communications manager and consultant for corporations and nonprofits.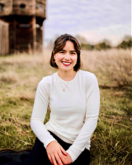 TANI THOMAS (ADVOCACY AND COMMUNICATIONS SPECIALIST) 
Tani has been an advocate for sustainability and the battle against climate change from a young age. She is a data wizard who strives to fight for environmental justice with Anthropocene Alliance while continuing her volunteer work in her local community.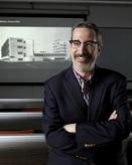 PAUL B. JASKOT, PH.D. (TREASURER)
Paul is Professor of Art, Art History & Visual Studies at Duke University. His work focuses on the relationship of art, architecture, and urbanism to politics in the modern period. He was the Andrew W. Mellon Professor at the Center for Advanced Study of the Visual Arts at the National Gallery of Art (2014-2016). From 2008-2010, he was President of the College Art Association.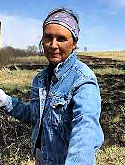 REBECCA JIM
Rebecca is the Tar Creekkeeper, founder of Local Environmental Action Demanded in Northeast Oklahoma and a member of the Cherokee Nation. L.E.A.D Agency Inc. works to educate the community on environmental concerns, take action to counter environmental hazards that put Northeast Oklahoma's residents at risk, and partner with other environmental organizations throughout Oklahoma and the nation.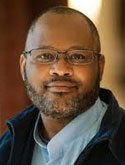 OMAR MUHAMMAD
Omar is from Augusta, GA where he earned his Biology degree from Augusta State University. He currently works for the Department of Natural Resources as a Fisheries Biologist. Living in Charleston, SC, he has worked as a community advocate and activist since 2007 and as a volunteer for the Lowcountry Alliance for Model Communities (LAMC).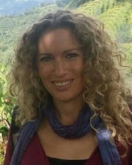 AIDIL OSCARIZ
Aidil is Community Engagement and Policy Consultant for Catalyst Miami, a social and environmental justice nonprofit. She has advocated on behalf of immigrants and worked to increase the civic participation of underrepresented groups. Aidil holds a Master's degree in Comparative Sociology from Florida International University and a JD from Fordham University.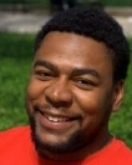 BURRELL POE
Burrell is a Nonviolence Trainer at the Institute for Nonviolence Chicago and has a background in social and environmental justice. He is on the Emerging Leaders Board at the Mikva Challenge and Compassion It Chicago. Burrell is a U.S. Army Veteran from the West Side of Chicago. He practically lives on his bicycle and is an enthusiastic composter.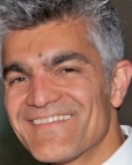 RAJ PANDYA
Raj is the founding director of the American Geophysical Union's Thriving Earth Exchange (TEX). He is also a founding board member of the Citizen Science Association, former commissioner of Education and Human Resources for the American Meteorological Society, serves on the board for Public Lab, and chairs the National Academies committee on "Designing Citizen Science to Support Science Learning." He holds a Ph.D. from University of Washington in Atmospheric Science.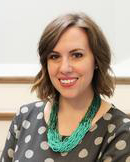 SUSIE SKARFORD (SECRETARY)
Susie is currently a blogger at Pins and Procrastination. She is passionate about advocating for environmental causes. Susie received her Master's in Environmental Law and Policy from Vermont Law School.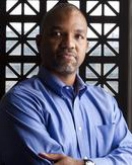 ERIC TATE, PH.D. (VICE CHAIR)
Eric is Assistant Professor at the University of Iowa, Department of Geographical and Sustainability Sciences.  He teaches and conducts research in the areas of flood hazards, water resources, environmental justice, and social vulnerability, primarily using geospatial indicators to examine environment-society interactions.  Dr. Tate earned his PhD in Geography from the University of South Carolina.
Top illustration: Gordon Parks, Haverstraw, New York. Camp Christmas Seals, 1943.