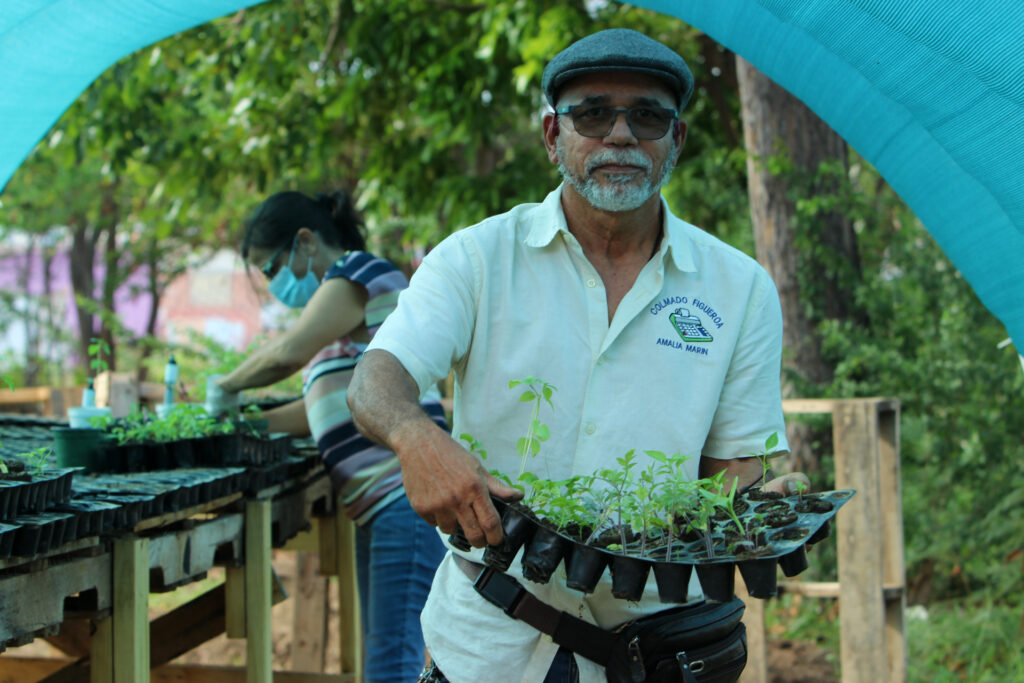 Nature has been putting Puerto Rico's inexhaustible resilience to the test over the last several years, particularly in the southern and south-western regions, where a majority of natural resources are already threatened by sea-level rise and coastal erosion. The people in Puerto Rico have endured 2 major hurricanes within 2 weeks of each other in 2017 and a devastating earthquake during the first two weeks of 2020, followed by the devastating economic impacts from the COVID-19 pandemic.
On September 7 2017, Hurricane Irma, a category 5 storm, brought torrential rains, saturated ground, as well as power and water service outages. It was a presage of what was to come when on September 20th, Hurricane Maria, a category 4 storm, struck and became the deadliest U.S. based natural disaster in the last 100 years. In some parts of the island, at least 15 inches of rain in a 48-hour period, combined with hurricane force winds and wind tunnels from Puerto Rico's mountainous terrain. With 2,975 people killed, $90B of damage, and a crippled power grid, 200,000 people found they had to leave Puerto Rico and go to the U.S. mainland to survive, creating a mass humanitarian crisis.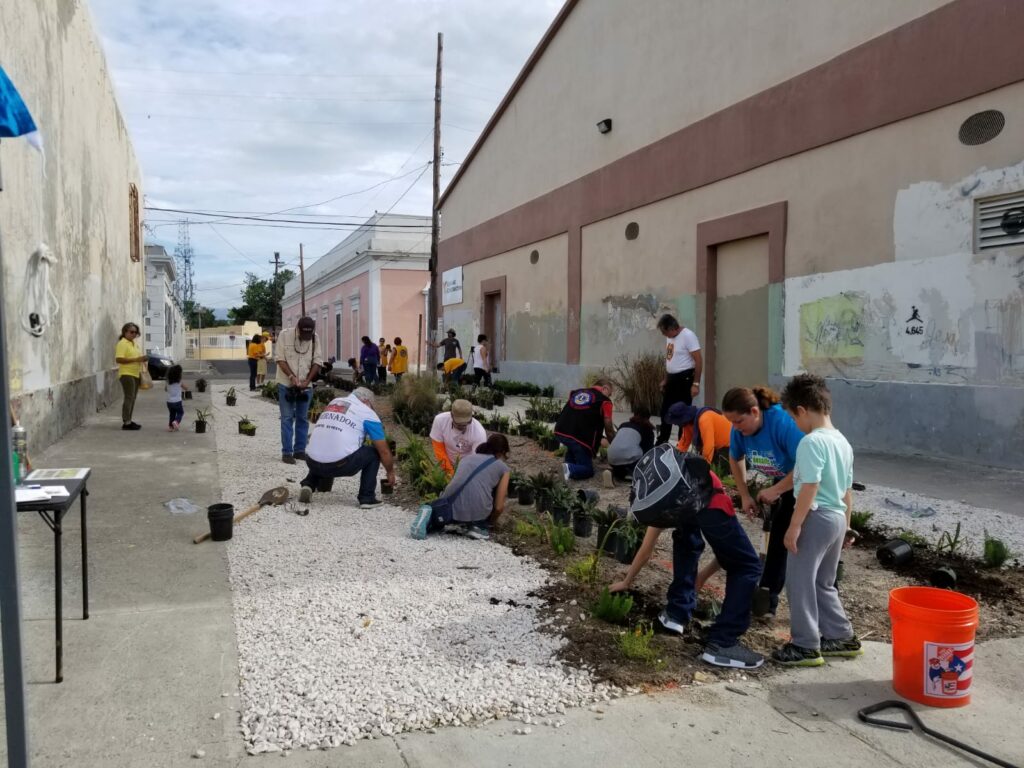 Three years later, with Puerto Rico still on the mend, the unthinkable happened. On January 7, 2020, at 4:30am, a 6.4 magnitude earthquake struck, the largest the island had seen in more than 100 years, destroying 800 homes and killing one person. This was quickly followed by a 5.9 magnitude aftershock. 8,000 people were driven into the streets, in make-shift or government shelters because they did not know if their homes were safe to live in. There were an estimated 1,000 quakes in Puerto Rico that January, with overall 9,800 tremors registering. Shortly after that, the COVID-19 pandemic unfolded, creating mass unemployment.
In this landscape of human strife, community-based organizations (CBO) have risen to fill the gap created from a difficult relationship with the U.S. federal government and systemic corruption stymying the flow of aid.
Un Nuevo Amanecer en Ponce is one such organization working with the Anthropocene Alliance, and is located in Playa de Ponce. La Playa is a vibrant community of 11,000 people with a median household incoming of $14,600. Sixty-seven percent of the population lives in poverty. The organization's La Playa Reverdece is a unique initiative building the community's capacity to advocate for better conditions through evidence-based data gathered by trained citizen science, as well as community-based reforestation and stormwater management projects.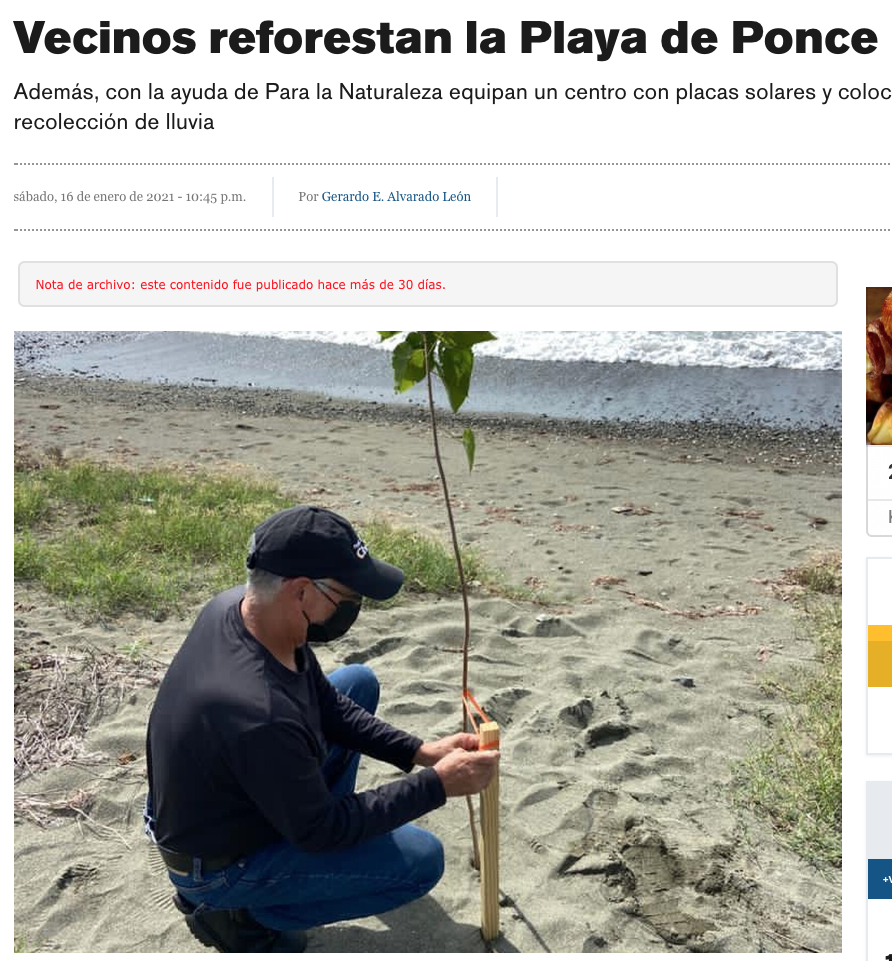 Un Nuevo Amanecer, Inc. is working with the City of Ponce to bring together multiple partners to inform coastal resilience planning. Their community leaders and government officials will form the basis of a peer-to-peer learning network, prioritizing projects focusing on nature-based solutions that enhance the region's endangered and threatened wildlife habitats, including coral reefs, seagrass meadows, lagoons, mangroves, estuaries, wetlands, offshore keys, and sandy beaches.
Un Nuevo Amanecer will coordinate and support the engagement of residents in the community planning process, conducting outreach, holding community meetings and focus groups to bring all stakeholders to the table to obtain critical information on the natural and social systems.
The project will yield resilience and mitigation plans for the La Playa community, identification of critical projects for mitigating the impacts of climate change and other environmental hazards, a peer-to-peer learning and exchange network for community and government leaders and the creation of communications and scientific assets that will foster understanding, learning, and action to protect and foster coastal marine habitat in coastal communities across the region.
Written by Michele Gielis
For more information:
La Playa de Ponce struggles to stay afloat, ES Noticia PR, Sept. 2023
David Southgate Playa de Ponce, Puerto Rico – Interview with River Networks on the tools and strategies needed to build community resilience, May 2023
For Many In Harm's Way, The Costs Of Relocation Are Too Great, Anthropocene Alliance, March 2022
La Playa Reverdece, A Community Movement
Reparadas bombas de extracción de agua para evitar inundaciones en Ponce, June 1, 2021
Neighbors reforest Ponce Beach – PressReader, January 17, 2021
Neighbors reforest Ponce Beach, ELNUEVODIA, January 16, 2021
Puerto Rico sees more pain and little progress three years after Hurricane Maria NBC News, September 20, 2020
Displaced by the earthquake, Puerto Ricans cope with constant aftershocks and uncertainty, NBC News, January 16, 2020
Community Farm/Gardens, Elevation or Relocation of Homes, Fighting Industrial Contamination, Halting Bad Development, Nature-Based Solutions