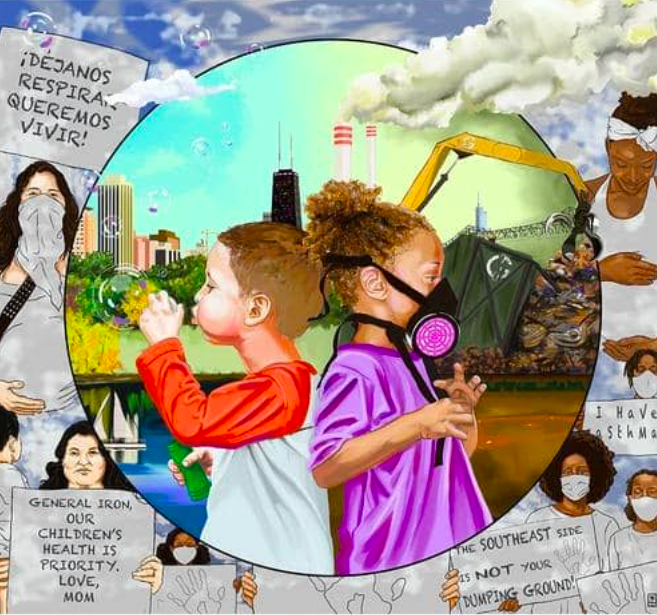 Chicago has long been known as the "Windy City." When that wind bears cool breezes from Lake Michigan on a hot summer day, it is welcome. But for residents of the Southeast Side of Chicago in 2013, those winds held something far more insidious.
"When the wind kicks up over Chicago's Calumet River, the area's residents get nervous. Piles of oil-refinery waste line the banks and, during a particularly bad storm in 2013, clouds of black dust billowed through the streets and darkened the skies of the Southeast Side's working-class community." NRCD.org, Dirty Battle In Chicago's Backyards, 2015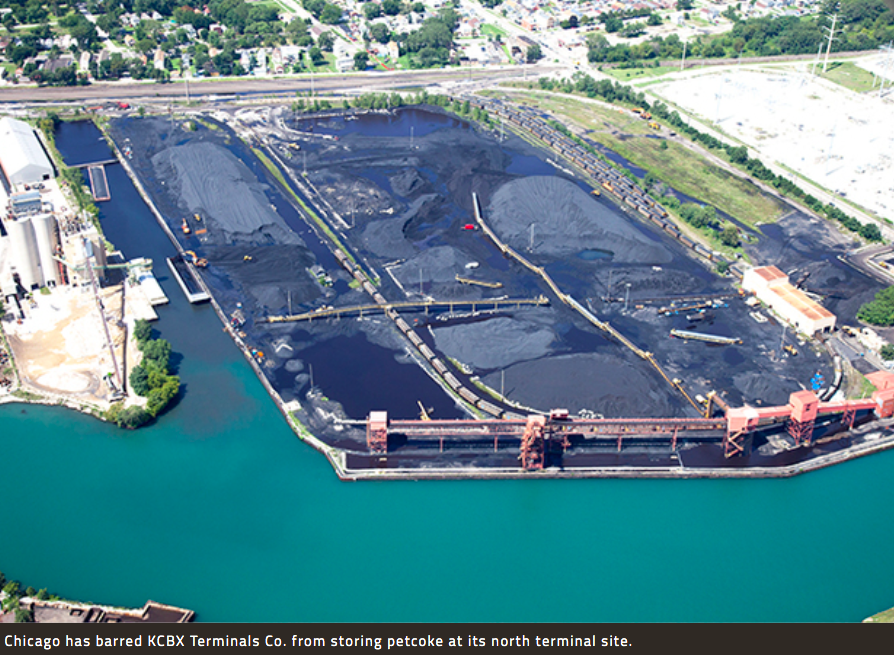 Imagine if you will, that a company decided to store petcoke in uncovered piles, sometimes five stories high, at terminals along a river for easy export, near homes, schools and parks in your community. Why is that a problem? Petcoke is a byproduct of refining heavy tar sands oil. It is a fine, black dust meant to be sold to countries with less rigorous environmental standards to be burned for energy as a dirty, cheap alternative to coal.
What would you do? Along with an uproar from the entire community, The Southeast Environmental Task Force joined forces with NRDC in April 2014 and filed a notice of intent to sue KCBX and its owners, the Koch brothers, to do something about the poisonous petcoke piles. Then in 2015, "The city of Chicago…banned the storage and through-transfer of petroleum coke from one of two Southeast Side KCBX Terminals Co. facilities starting at the end of June." Public pressure had prevailed, although one terminal on the south side was still processing petcoke.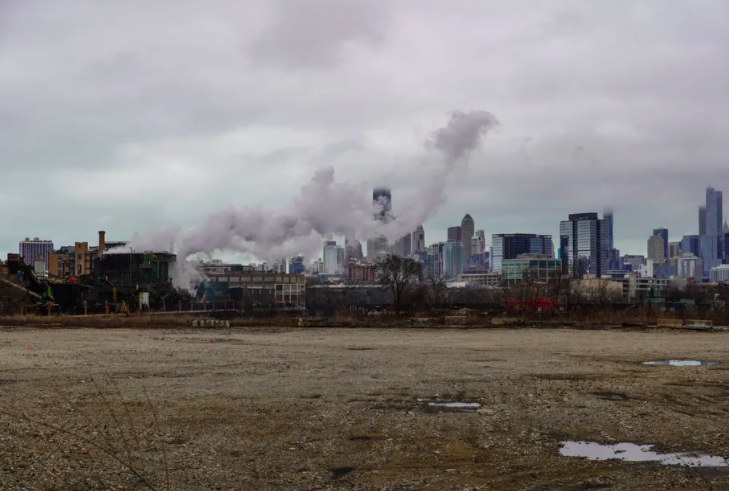 This is just one example of the tremendous work of the The Southeast Environmental Task Force (SETF), formed in 1989 by Marian Byrnes. The organization began with another fight, as a coalition of 30 grassroots organizations came together to oppose a garbage incinerator proposed at an old steel site.
As a working class community, the Southeast Side of Chicago has endured generations of industrial pollution. Steel and chemical manufacturing sites left contaminated vacant lots, industries processing waste materials fill the air with noxious fumes and all the industries no one wants next door, sewage and garbage plants, incinerators, asphalt and natural gas production, etc., have become the community's neighbors.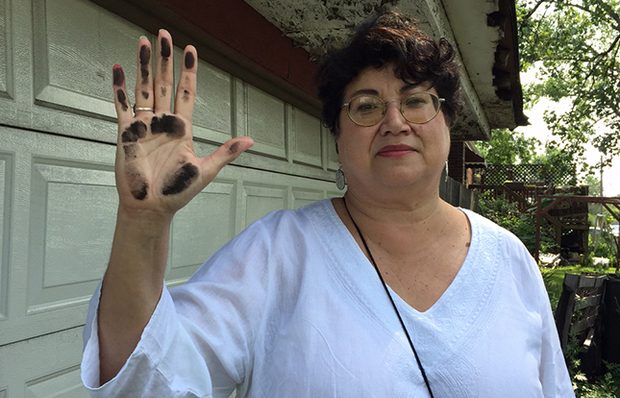 SETF is an environmental nonprofit organization dedicated to serving the southeast side and south suburbs of Chicago by promoting environmental education, pollution prevention, and sustainable development. Its mission speaks of creating a "southeast Chicagoland [that] will one day serve as a national and international model for the integration of industrial, residential and natural areas into a productive, green, and environmentally sustainable urban community."
They have fought off the proposed conversion of Lake Calumet into an airport, opposed landfills at O'Brien Lock, participated in the 2001 Calumet Initiative which restored and enhanced open space and economic opportunities, extended landfill moratoriums, and helped to close the Stateline Coal Power Plant. In March 2021, together with allies, they succeeded in drawing the EPA's attention to a proposed permit to General Iron for a controversial car-shredding operation in the Southeast Side, resulting in the permit being halted by Mayor Lori Lightfoot. As Peggy Salazar, SETF's Directory, stated, "We deserve clean air, water and soil and we deserve a real say in the permitting process."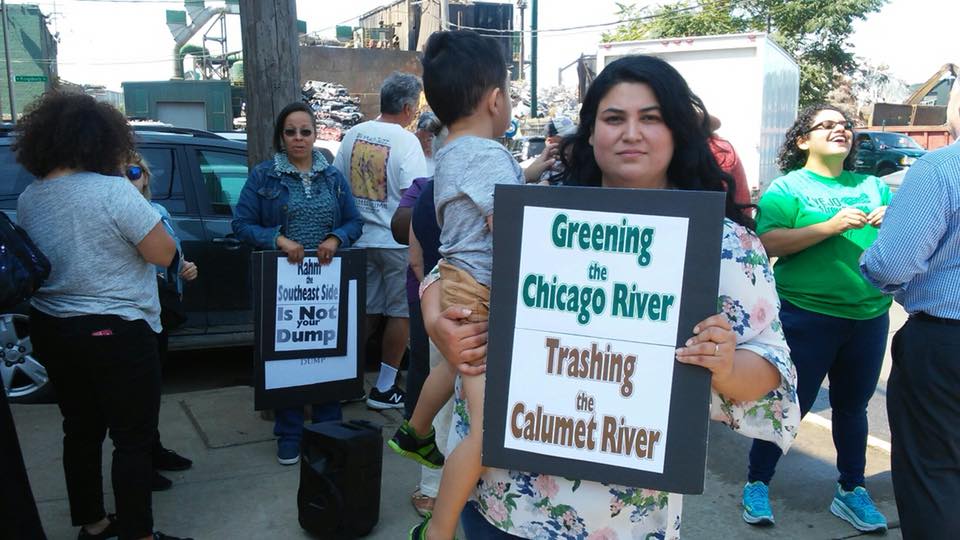 Currently SETF is campaigning for a ground-breaking approach to handling development in marginalized communities. Currently, when industry applies for permits, neither the violations the company had committed in the past, nor the current population of industries was taken into account in evaluating that permit. SETF wants "cumulative burden" to be taken into account.
They were among the organizations of the Chicago Environmental Justice Network that provided input for and are advocating for HB4093. This bill, "introduced by Rep. Sonya Harper, creates an enhanced community engagement process when considering permits for new, large air pollution sources in environmental justice communities and requires the review of the cumulative impact of air pollution sources as a part of the permitting process."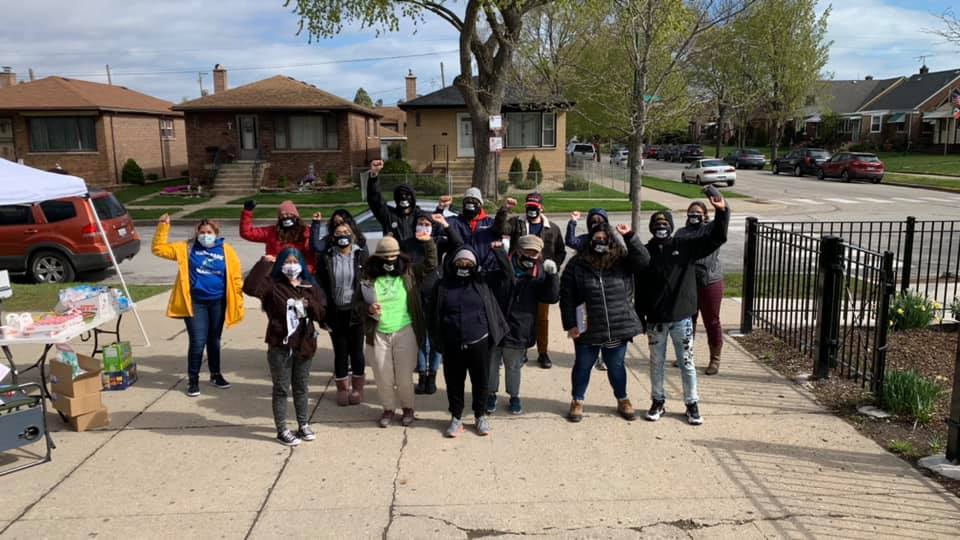 In an interview recently, Olga Bautista, SETF's President, summed up their goal, "Ultimately, we need a plan that is not just sustainable, but one that is restorative."
Written by Michele Gielis
For more information:
Johnson unveils city reforms to fight environmental racism, Chicago Sun Times, Sept 2023
Pritzker backs air pollution protections in overburdened communities, Chicago SunTimes, By Brett Chase  May 26, 2021
PRESS RELEASE: Chicago Environmental Justice Network Puts Forward Proposal To Address Cumulative Pollution Impact On Environmental Justice Communities, May 26, 2021
Confronting a Legacy of Environmental Racism on Chicago's Southeast Side, The Nature Conservancy, by Michelle Carr, April 21, 2021
Southeast Side Coalition Unveils 'Good Neighbor' Blueprint for Developers, WTTW, by Patty Wetli, May 26, 2020
This Earth Day, Fight To Save The Southeast Side From Pollution, Advocates Urge: 'This Neighborhood Is A Sacrifice Zone' Block Club Chicago, by Bob Chiarito, April 22, 2020
Chicago petcoke battle revealed a new threat — and residents were prepared to fight it, Energy News, by Kari Lydersen, June 22, 2018
NRDC – Gina Ramirez profile – April 2016
Chicago Bans Petcoke From One of Two Remaining Southeast Side Storage Sites, by Robin Amer, June 25, 2015
Lawmakers Want Feds To Do Petcoke Impact Study, DNA Info, by Robin Amer, July 2, 2015
A Dirty Battle in Chicago's Backyards, NRDC, August 13, 2015
First it was Detroit, now 'PetKoch' piling up in Chicago, Energy News, by Kari Lydersen, October 14, 2013
Fighting Industrial Contamination, Halting Bad Development, Renewable Energy