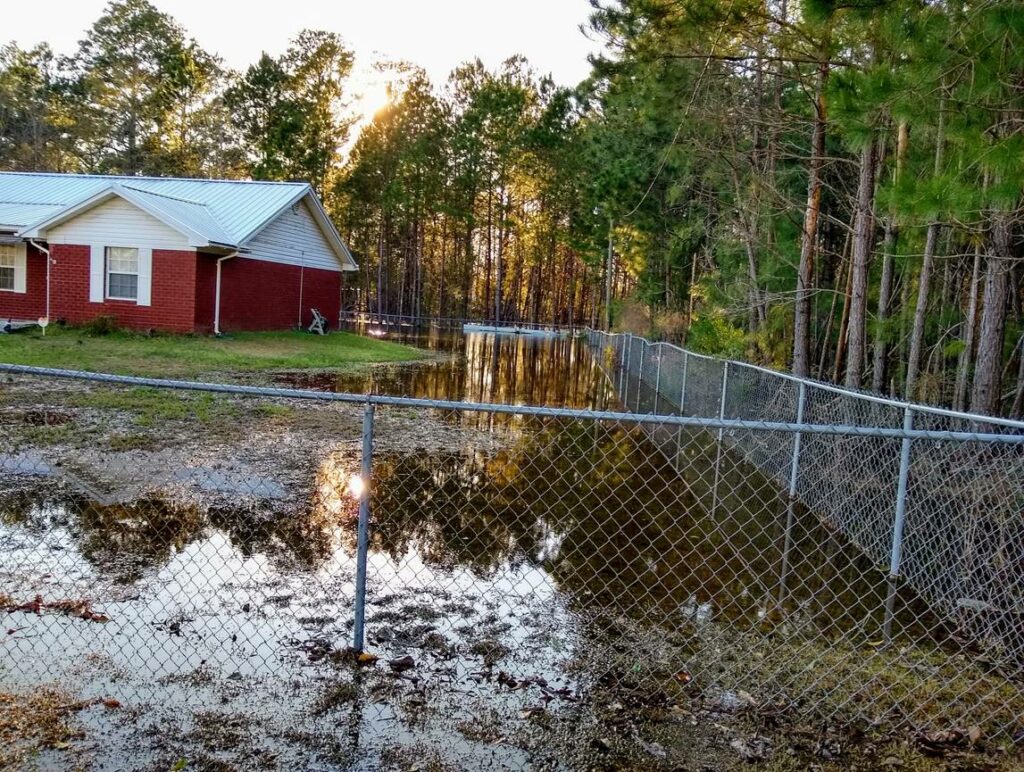 Reidsville, GA, as recorded in the 2019 census had a population of 2,645, a total area of 7.7 square miles, and a median household income of $31,323. Approximately 34% of the population lives in poverty. And the drainage system is 50+ years old. It's no wonder that the residents endure repetitive flooding.
Anthropocene Alliance first heard from Jaqueline Jones of Reidsville by email, in what felt like the end of a three-year journey of frustration and inaction by her city officials as well as apathy by her neighbors. Hear her own words in a comment submitted to FEMA regarding the National Flooding Insurance Program in November 2021.
My name is Jacqueline Jones. I live in Reidsville, Georgia.. My group is called Reidsville Georgia Community Floods. I am affiliated with Anthropocene Alliance, a national nonprofit that educates and organizes individuals and communities harmed by environmental abuse and climate change.

I bought a beautiful home in Reidsville, Georgia based on the fact that the flood maps stated no flooding occurred in the area. However less than a year after moving in, I had water up to my window sills and anytime it rains even a little bit, I get deep, stagnant water on my property so much so that I can't even access a huge part of it. Why? The floodplain administrator in my small town did not even know he was the flood administrator so he hadn't and probably still does not inform FEMA of the flooding, and the floodplain maps had not been updated in over 10 years. So when anyone pulled up the old maps it looks like no flooding occurs in the area, which was not true even before then.

Flooding has occurred in this area for over 60 years according to older residents. The drains are outdated, rusted and antiquated yet this city receives grant money from FEMA and other sources but they've refused to spend it on the infrastructure apparently, which needs to be investigated. Something needs to be done about the frequency in which flood maps are updated. It is horrifying and disheartening for myself and my neighbors to deal with all this water. We cannot get into our homes the majority of the time and we are experiencing mold as well. Because of the flooding we get standing water for 6 months out of the year that has nowhere to go, again because the drains are 2-year drains and need to be updated to 100-year drains which the city is fully aware of because their city engineer used his engineering firm to do an engineering report on the issue. I beg you please change the frequency in which you update the flood maps and stop allowing contractors to build and fill because my house Is sitting on top of a swamp!

– Ms. Jacqueline Jones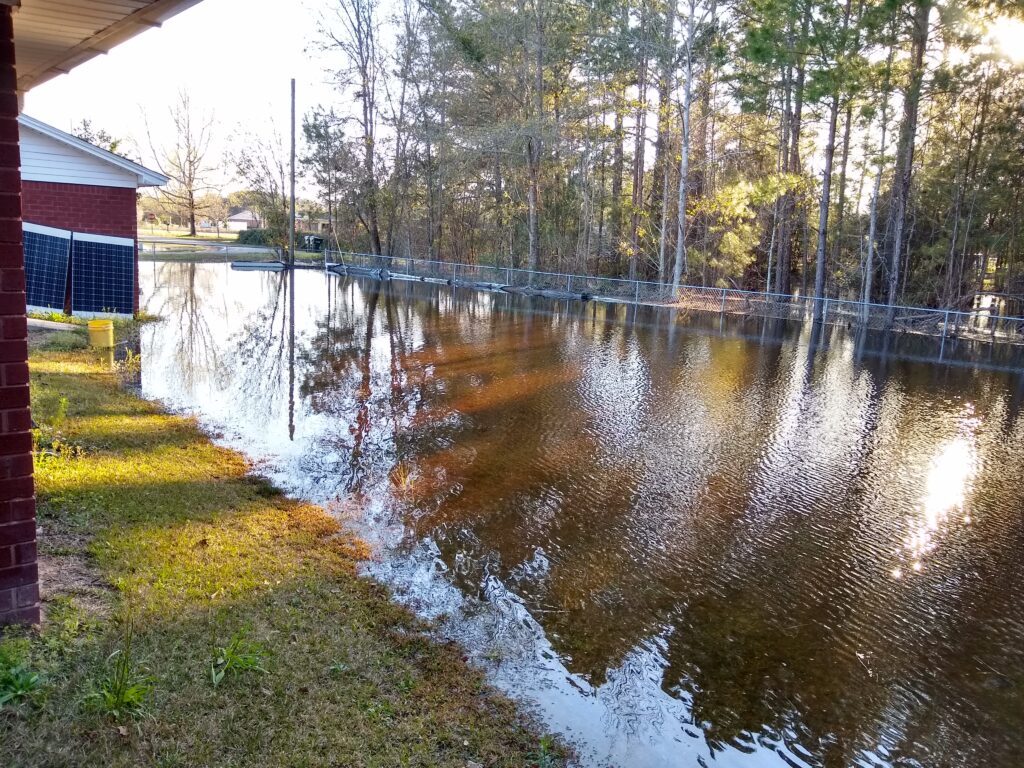 Like so many of our member organizations, Ms. Jones has had to contend with being ignored and bogged down with bureaucracy, but her determination isn't deterred. Together with the Anthropocene Alliance program managers, Ms. Jones is facilitating the city's application for funding to address the decades-old drainage system, and coordinating technical assistance from the Georgia Emergency Management Agency (GEMA).
A joyful facebook post recently also shared this update;
All right, all right, all right! We are in contact with the Georgia silver jackets! Making more and more progress each day compared to when I first started on this journey 3 years ago! The Georgia Silver Jackets team brings together individuals from different agencies and groups to facilitate collaboration, share information, and leverage resources to identify and implement solutions to reduce flood risks.

– Ms. Jacqueline Jones, November 2, 2021
Reidsville Georgia is on the way to solutions thanks to the indefatigable Ms. Jacqueline Jones.
Written by Michele Gielis
For more information:
Inclusive Insurance for Climate-Related Disasters: A Roadmap for the United States, Ceres – EDF, Jan. 2023
Adapting to Chronic Flooding: Survivors' Stories and Actions they Take! America Adapts Podcast by Doug Parsons, 6/7/2022
Flood insurance rates are rising for many coastal Georgians – just like their flood risk, WABE, 4/22/22
Ms. Jaqueline Jones
jackiemjones@yahoo.com
Community Science, Halting Bad Development, Nature-Based Solutions