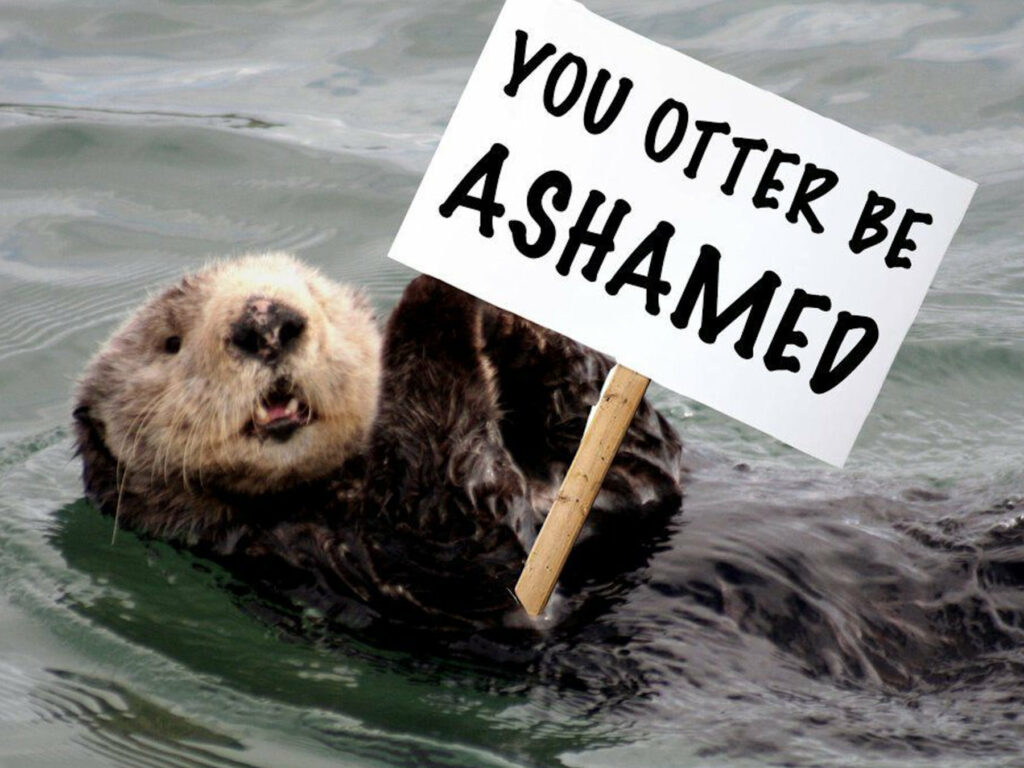 Located next to the Waccamaw Wildlife Refuge, the Island Green community in Horry County, SC, near Myrtle Beach, is a gorgeous, yet fragile, slice of paradise. Rare and endangered species like wood storks and limpkins mingle with great egrets, eagles, North American river otters, American alligators, and white-tailed deer. Built before zoning and development codes, Island Green, like the adjacent refuge, contains wetlands. With a little more than 1/3 of the community considered to be in a flood plain, according to FEMA's flood zone maps, the environmentally-sensitive area is prone to flooding.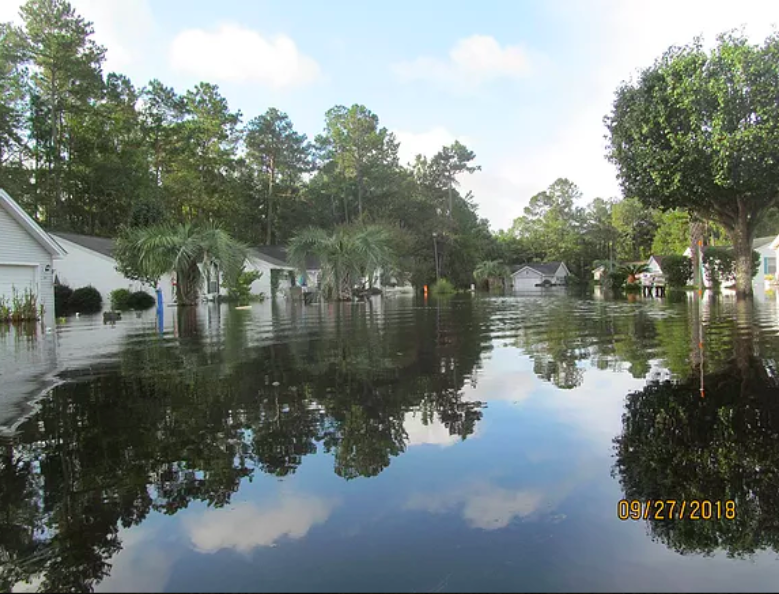 Saving Island Green Wildlife & Beyond is a grassroots organization of concerned residents, led by Dawne Dunton, devoted to protecting their community. Developers Kevin Wolfe and Bob Williamsen plan to build 331 new homes and 115 townhomes there, bringing the total number of residences to more than 1800. Lying within the proposed development area is Peach Creek, a natural stream that could become problematic if filled in for residential development. According to hydrologist Dr. Steven Emerman, filling in the creek could increase the flood risk in a neighborhood that has already had flooding issues in the past, including after Hurricane Florence in 2018.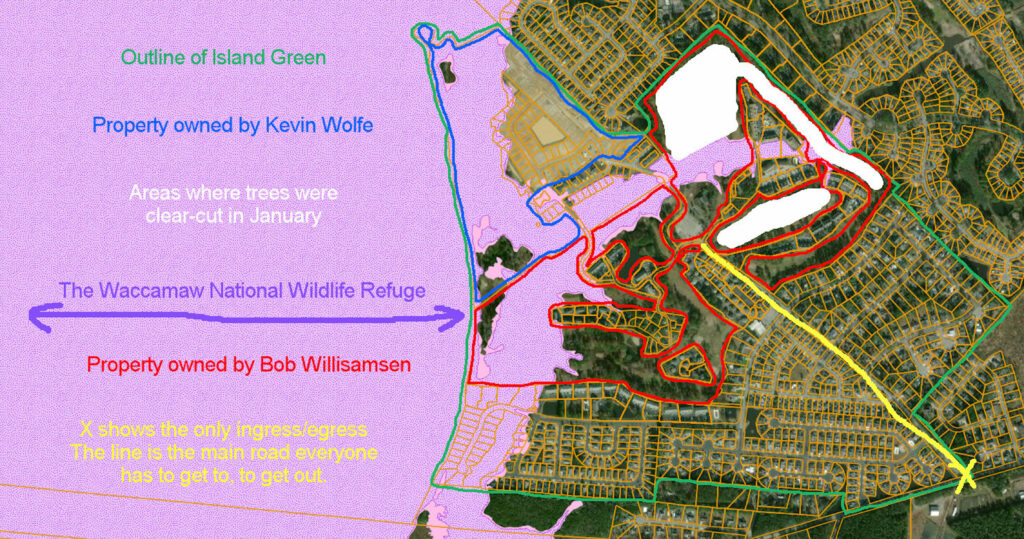 With only one road in and out, plus the potential flooding associated with "fill and build" construction, residents are fearful. They have four main issues: the safety of residents, the lack of road infrastructure to accommodate additional homes, the probability of increased flooding, and the destruction of wildlife and their natural habitats.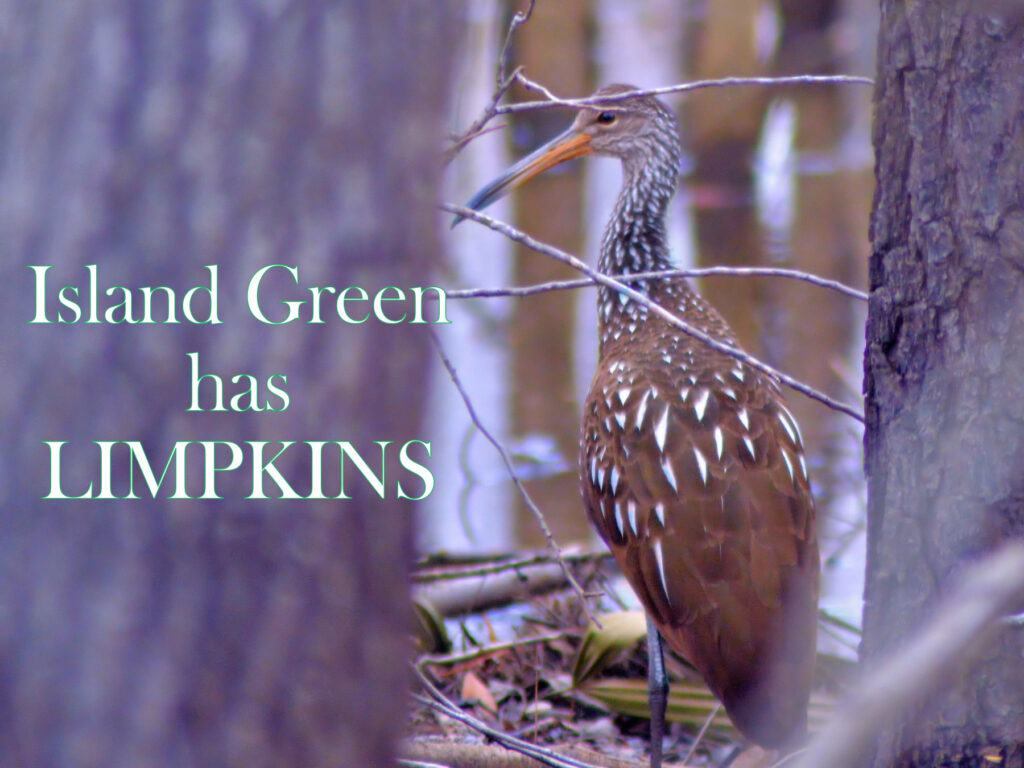 In April (2021), Dunton and fellow Saving Island Green residents led a protest at the entrance of their community against developers and Horry County elected leaders for their inattention and inaction regarding the urgent need for responsible land development and management by the county. The group sought substantive discussion of alternative options with the developers, including interest from a land trust, but the developers aren't willing to change course.
Neither is Dunton.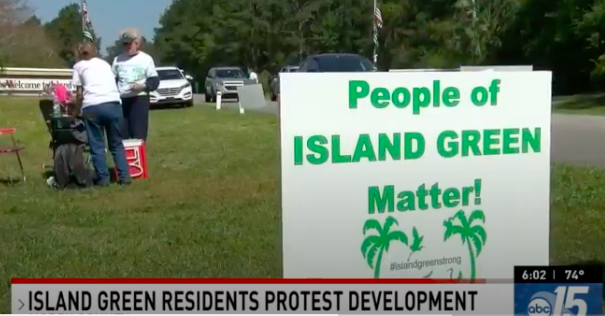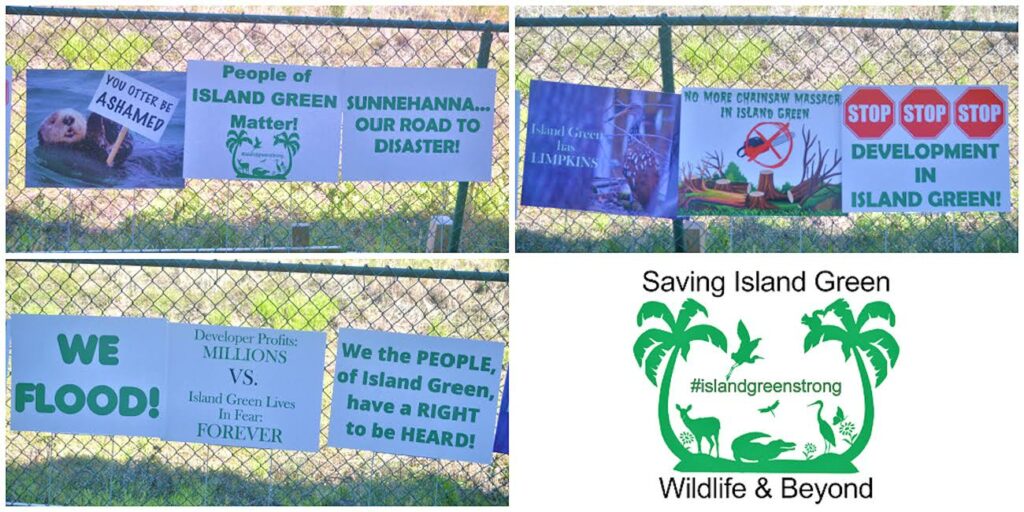 Written by Kerri McLean
Links
Petition · Help the community of Island Green in Horry County, South Carolina · Change.org
Rare bird, new homes, flooding, snails: Development collides with the environment in Island Green
25 HOA's, one access road: Island Green residents protest additional development
Island Green community petitions against future development, traffic concerns, wildlife threat | WBTW
Island Green to see homes built despite single exit | Myrtle Beach Sun News (myrtlebeachonline.com)
'The developer won': Despite upset residents, more than 400 homes will be built in Island Green | WBTW
Dawne Dunton's 'Whats I See in Island Green' Photography Book
Dawne Dunton
islandgreenstrong@gmail.com