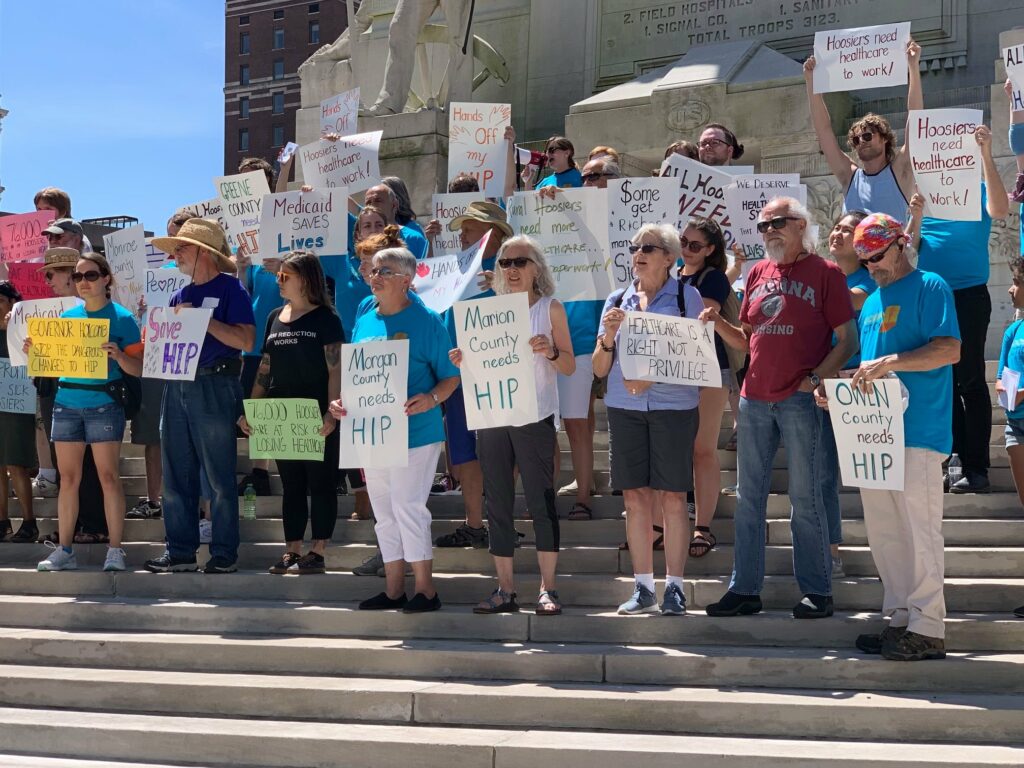 The nickname Hoosiers, as Indiana residents are called, suggests "friendliness, neighborliness, an idyllic contentment with Indiana landscape and life," according to historian Walter Havinghurst.
Yet, for many residents of Indiana plagued by poor health care, an opioid crisis, toxic contamination, and negligible worker protections, there is no idyllic contentment.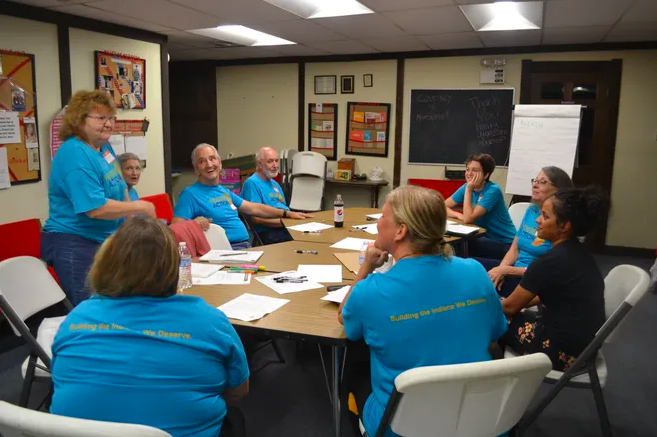 Hoosier Action is working to change that.
Founded in 2017, the homegrown community organization has one guiding belief: all Hoosiers can shape the decisions which affect their lives. As well, the adage "people closest to the problems are closest to the solutions" is never far from their minds.
Hoosier Action works across the state, through deep, relational organizing in small town and rural communities. They have connected with more than 1 million Hoosiers via door-to-door canvassing, phone calls, social media, and peer-to-peer texting to educate community members on effecting change.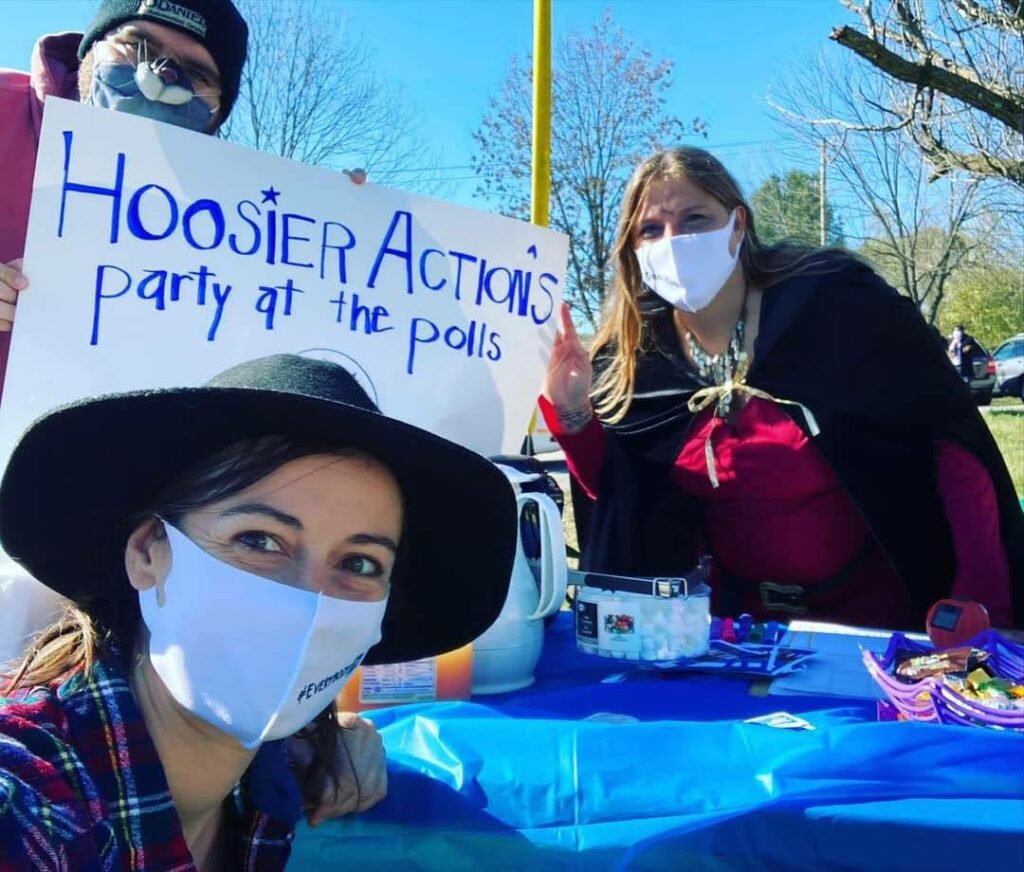 Typical of the group's work is its focus on families. In July (2021), Hoosier Action members and over 30 families met with Senator Todd Young's staff in Indianapolis to celebrate the new monthly child tax credit. The event was part of a "Keep Families Afloat" Week of Action to raise awareness of the new credit ahead of the payments being distributed to families on July 15th. Ninety-four percent of Hoosier families with children under 18–that is 1,453,000 children–are expected to receive the monthly cash payment from July-December 2021. It is anticipated that the program will lift 80,000 Hoosier children above the poverty line.
Also affecting Indiana families is the opioid crisis. According to an Indiana University study, "Nearly one in 12 Hoosiers, almost a half million people, meet the criteria for having a substance use disorder. People are dying, those who need help often can't get the treatment they need, and the well-being of future generations is under threat. Addiction is one of the largest problems the state faces."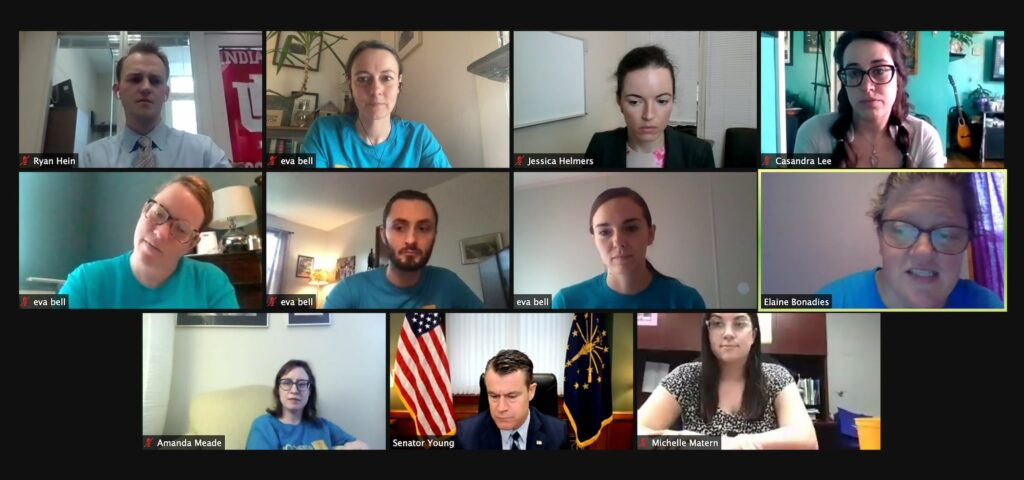 Hoosier Action leaders met in June (2021) with state officials to discuss a potentially life-saving bill: the Medication-Assisted Treatment Act (MAT Act). Expanding access to evidence-based solutions like medically-assisted treatment will help more Hoosiers recover and help keep more families together.
One of Hoosier Action's proudest moments was defeating the work requirements placed on Medicaid recipients, which would have kicked an estimated 70,000 Hoosiers off their healthcare and dramatically harmed rural healthcare infrastructure. Working with African American clergy in Indianapolis and Northern Indiana, they mounted a statewide campaign aligning rural constituencies with urban. They spent nine months organizing, leading actions, press conferences, town halls, and surfacing plaintiffs for the federal lawsuit which ultimately ended the requirements.
Other accomplishments in Indiana include:
winning an EPA commitment to clean up a carcinogenic toxic site in Franklin that was causing high rates of childhood cancer.
convincing the mayor of Martinsville to commit to transparency on water toxicity and active movement to clean-up a toxic plume.
helping get $40 million in statewide rent relief in the wake of the COVID-19 pandemic by urging 7,500 Hoosiers to take political action, many for the first time.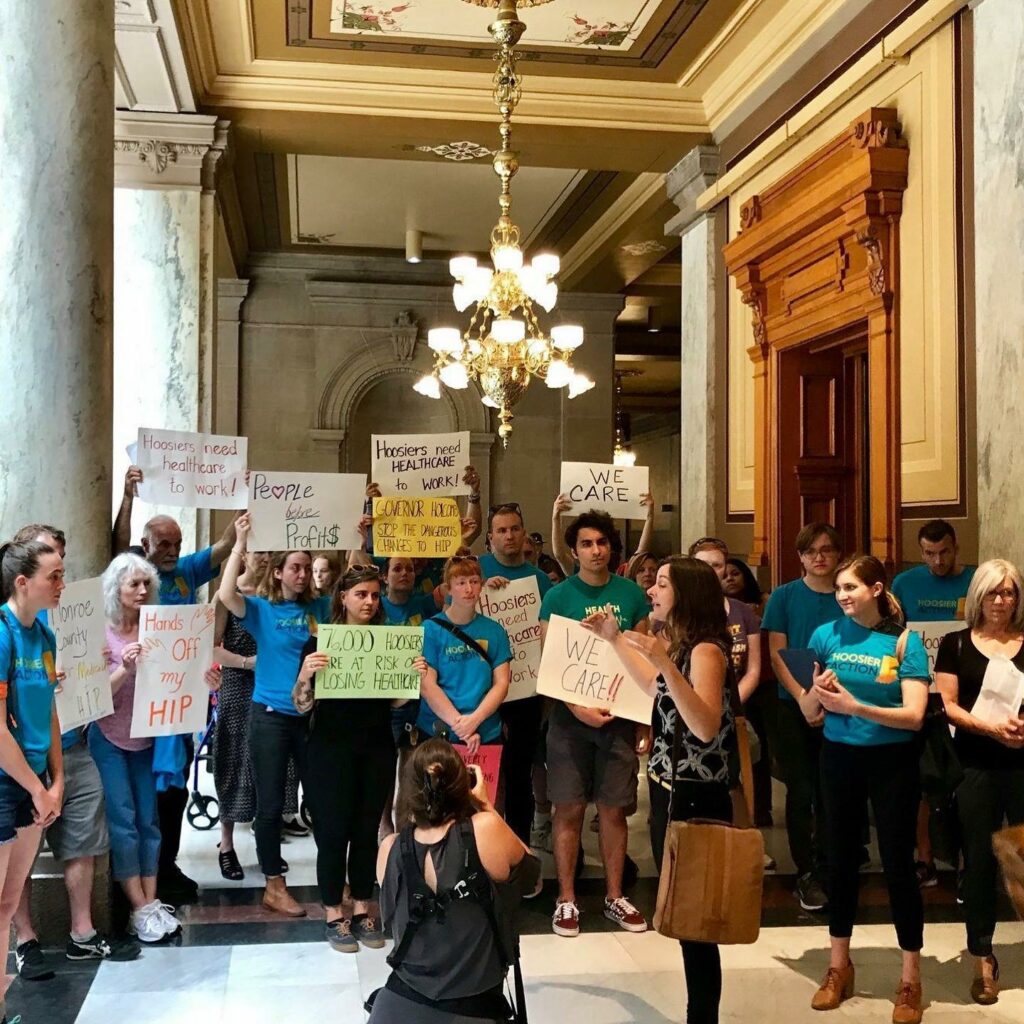 Written by Kerri McLean
Links
Tracey Hutchings-Goetz
501c4 Donations
https://www.hoosieraction.org/donate
501c3 Donations
https://www.everybodyindiana.org/
1461 W. Bloomfield Rd.
Bloomington, IN 47403
Air Pollution, Flooding, Water Contamination
Fighting Industrial Contamination, Halting Bad Development