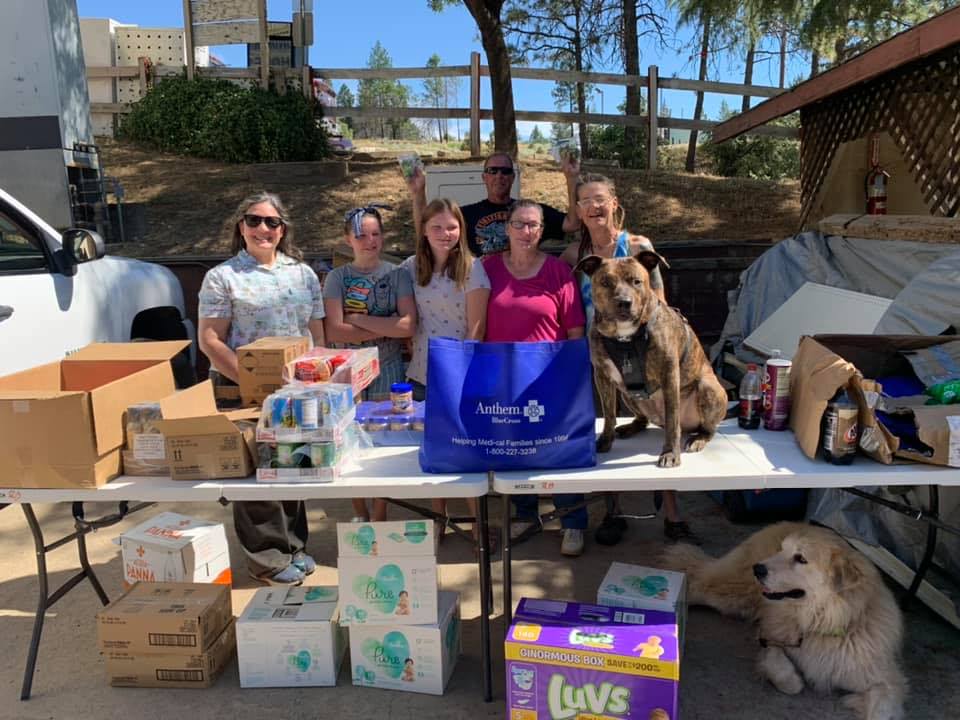 Since 2018, Connectin Dotz, led by Melissa Contant, has been like the friend who always shows up exactly when and where you need them. For communities in California enduring wildfires and natural disasters, she and her organization are friends indeed. When the Camp Fire broke out on November 8, 2018, it wasn't long before "Mel" came on the scene; she drove up from the Bay Area with a truck full of goods shortly after the fire broke out. Buzzfeed caught up with her in a Walmart parking lot where an evacuation center was taking form.
"Mel Contant, one of the lead volunteers at the makeshift Chico Walmart evacuation center has been permanently attached to her walkie-talkie for days. She and about a dozen other volunteers have been working 12-to-14-hours a day buzzing around as streams of evacuees flow in and out, rifling through racks of clothes on wood pillars, standing in line at food trucks to get a hot meal, and milling around the dozens of tents now covering the parking spots and grass in the shopping center.

Contant told Buzzfeed News that the parking lot has 15 portable toilets and the biggest issue is finding available showers — she has been coordinating other volunteers to shuttle evacuees to local shelters and the homes of Chico residents who have offered their facilities so people can bathe."

–BuzzFeed News
Since then, Contant has continued to provide for those who need aid by working with private donors, asking and confirming what people need, then finding a way to get it there if it means driving it herself. The organization regularly hosts propane tank giveaways as well as supporting food banks, distribution of home goods, pet supplies, clothing, whatever she can pull together. Their mission is to provide "direct assistance" in times of crisis by collaborating with private donors, agencies and organizations to make sure the funds make it directly to the intended families or individuals.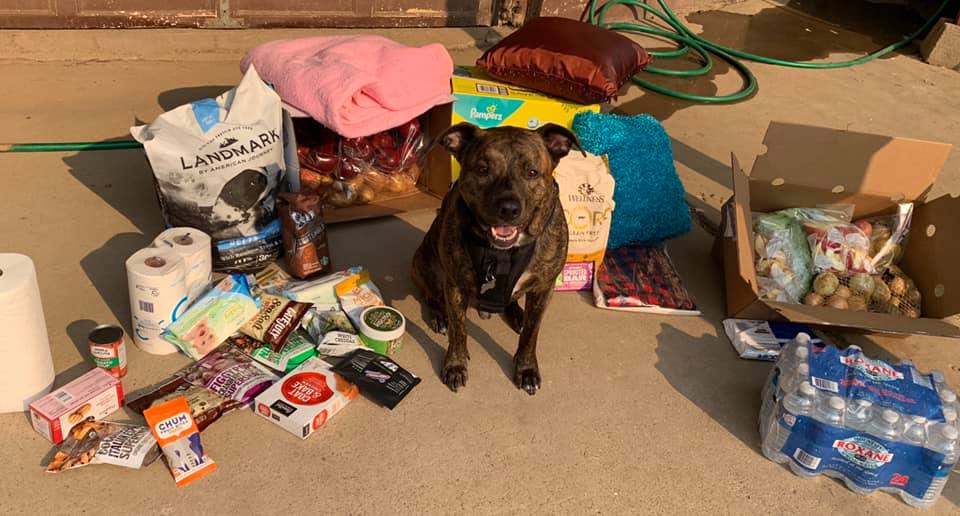 Connectin Dotz isn't limited by state borders, either. Expanding when the need calls. Contant found herself in Portland Oregon on February 15, 2021, where a storm had knocked out power for 200,000 people and a state of emergency was underway. Connectin Dotz distributed funds for hotel rooms and food for as many people as they could.
We drove in 2 nights ago right as it started…lightening, trees being blown down across I-5, icicles over 3' long hanging from over passes, a multitude of vehicles broke down on the freeway unable to make it, ice forming on the windshield wipers of our truck as the temperature dropped down to 20°, horrendous weather and road conditions disabling us to go more than 20 mph…

– Connectin Dotz on Facebook
If you want to watch the team at work and are on Snapchat, you can follow them at https://www.snapchat.com/add/connectindotz.
Written by Michele Gielis
Learn More:
Rain adds new complications to Camp Fire recovery, Enterprise Record – Chicoer, November 21, 2018
Fire refugees camp in Walmart parking lot amid uncertainty, Ky3.com, November 15, 2018
UPDATE: Camp Fire evacuees told to leave Walmart refuge as weather worsens, by Damon Arthur,November 18, 2018
Families Left Homeless By California's Deadliest Wildfire Are Now Living In A Walmart Parking Lot, Buzzfeed News, November 14, 2018
Melissa Contant
connectindotz@yahoo.com