"Equality" and "equity" are often used interchangeably, but they're vastly different. One suggests that individuals have the same resources or opportunities. The other recognizes that different circumstances necessitate different resources and opportunities to reach an equal outcome. Those distinctions are never far from the minds of Natalia Valenzuela Swanson and Laura Barbas-Rhoden, members of Alianza Spartanburg, a grassroots all-volunteer social impact network in Spartanburg County, SC.
"Everyone has a right to thrive – access to fresh, healthy foods and an active living environment – and achieving health equity through a holistic approach is key."

– Valenzuela Swanson
Since the collective began in 2012, Alianza Spartanburg has had one purpose: to foster, encourage, and promote the inclusion of Latinx residents in improving quality of life in Spartanburg. The Latinx community has grown substantially, including Indigenous peoples from Mexico and Central America, and language inequities exacerbate the challenges.
"We work to facilitate equity for a more thriving community for all of us. We have nearby SuperFund sites, old textile mill village housing, lead paint in homes. Communities need reliable information in languages they speak, particularly in response to emergencies. This was abundantly clear during the pandemic," Barbas-Rhoden said.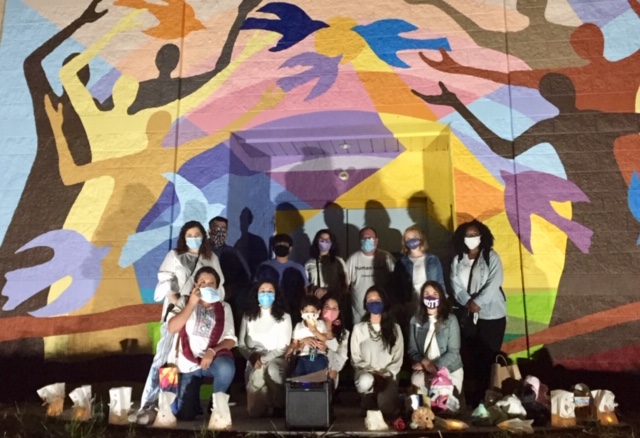 When Covid hit in 2020, Alianza Spartanburg knew the Latinx community would be acutely impacted and helped create a direct assistance fund for people-to-people aid. The original CARES Act excluded many of these individuals from receiving assistance, so Alianza Spartanburg partnered in a fundraising campaign with the Unitarian Universalist Church of Spartanburg, bringing in more than $20,000 in two months. A team of bilingual PASOs community health workers connected families with needed resources and statewide funders took note. This coalition met weekly for over two years, raising awareness and over $300,000, ultimately providing direct assistance to Latinx residents impacted by COVID throughout SC. The funds provided rent, mortgage and utilities assistance.
In service of greater inclusion of the Latinx community, two of Alianza Spartanburg's steering team members founded El Centro Latino at the University of South Carolina Upstate. Through collaborations, courses, and public events, El Centro promotes language justice, including "expanding translation and community interpreting studies and certifications" and offering pro bono assistance to nonprofits statewide, and fosters the inclusion of "bilingual and Spanish-speaking community members in the public humanities."
Co-participants have leveraged their impressive 10 year track record to create and contribute to new work: PASOs Spartanburg (supporting Latinx communities with bilingual community health workers), Spartanburg Area Mental Health BIPOC outreach, El Centro (first and only Latinx center at a SC public institution of higher education), Spartanburg Initiative for Racial Equity Now (a collective committed to advocacy for racial equity), Upstate Action Alliance (BIPOC-led non-profit for voter education), and place-based, participatory research.
This social impact network is guided and shaped by the following values:
We believe in co-created communities where all can flourish.
We believe all of us together can co-create and nurture thriving.
We believe in distributed agency and interconnectedness: we affirm and uplift the agency and relationality of each person, and the histories, communities, and places that shape us into who we are and give us life.
We believe in justice and presence: historicizing exclusions, like the dependency on racialized labor, that deny the humanity, languages, expressions, and dreams of Latinx, Black, Indigenous, Asian-American, Pacific Islander, and other communities that experience marginalization.
And we believe in being present for one another to will and care into being more justice, more hope.
Our social impact network has flourished because we have worked to center relationships and an ethics of care, to reflect frequently together, and to cultivate joy in our work. We want to be attuned to where we are, prepare the ground, nourish the soil, tend and care, and we trust that even when a storm comes, our labors will bear fruits in season, and our community will be stronger, healthier, and more resilient, and we will be, too, for what we've cultivated together.
Alianza Spartanburg works intentionally and collaboratively to foster and nurture an ecosystem that supports flourishing by, and with, Latinx residents and to link arms with others who experience marginalization to co-create community.
Written by Kerri Mclean
For more information:
Spartanburg's Latinx Community Adds to Countywide Economic Vitality, Sustainability and Culture
Air Pollution, Flooding, Heat
Direct Relief and Aid, Fighting Industrial Contamination, Policy Reform