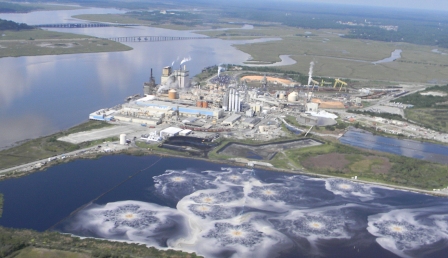 When Altama Elementary School in Brunswick, GA was slated to be razed and rebuilt in 2018 in its current space, Glynn Environmental Coalition (GEC) raised alarm bells. Adjacent to a Superfund site, the proposed school was considered unfit by many in the community. The Superfund site, a former landfill for Hercules Inc., was once a toxic waste dump shut down by the EPA in 1980. GEC's Rachael Thompson met with school board officials, residents, teachers, and parents over many months urging the Department of Education to consider an alternate location for the new school – and they did. The process of finding a new location, funding and purchasing the property, and meeting the concerns of the community was challenging, but rewarding.
"The students are our future, and we want to see the board of education prioritize a safe and healthy environment for our students and to be essentially fostering a good environment for them to be successful," Thompson said.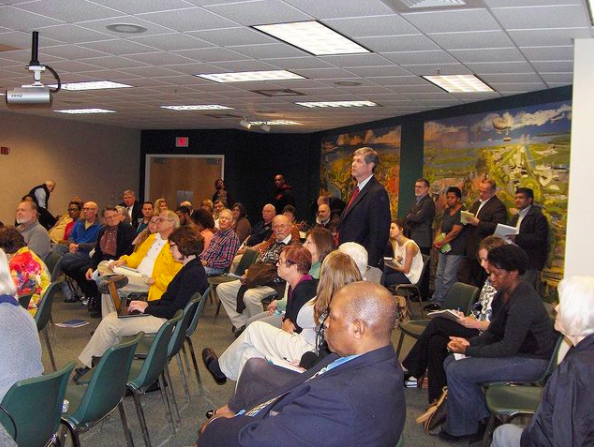 Glynn Environmental Coalition was founded in 1990 by concerned citizens who saw their quality of life compromised by health-threatening pollution. Glynn County is home to 17 identified hazardous waste sites, four Superfund sites, and four actively polluting industries. GEC's mission is to assure a clean environment and healthy economy for citizens of Coastal Georgia. They employ a wide range of activities in community organizing, environmental justice, water and air quality, education, public hearings and lobby efforts, EPA technical assistance and Superfund site cleanups.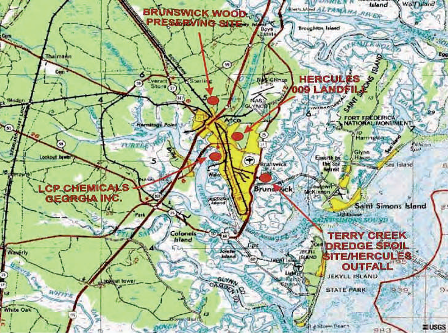 The impacts of the Superfund sites on the people of Glynn County are broad-ranging. From breathing in "impaired" air to eating unsafe fish, community members find advocates in the GEC. Since the beginning of 2021, more than 170 air quality impairment complaints from Brunswick alone have been filed with the state. The GEC is urging the state to step up monitoring and initiate partnerships with academic groups to study causes and solutions.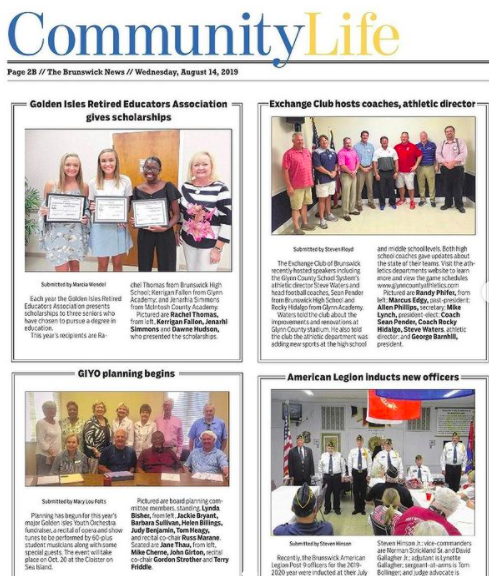 Water quality related to industrial pollution is hazardous in many areas, especially for those residents who largely subsist on seafood from local waters. GEC works with the state to disseminate "Safe Seafood" advisory brochures, informing where to fish, what to eat, and how to safely consume local catches. Their outreach coordinator spends 90% of his time in the field – or on the water, more accurately – building relationships with and spreading safe fishing information with local fishers.
In 2019, the EPA awarded Executive Director Rachael Thompson with the Citizen Excellence in Community Involvement Award for her outstanding leadership in collaborative community engagement at multiple Superfund sites in the Brunswick, Georgia community.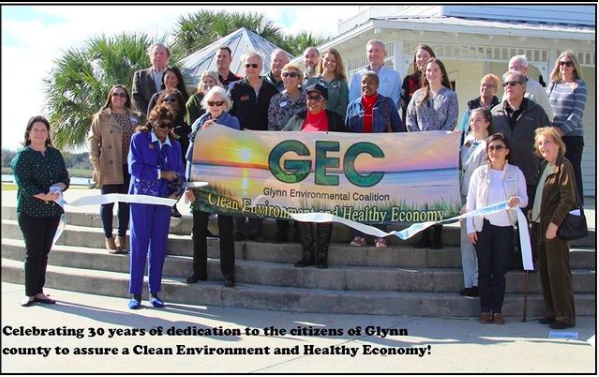 Written by Kerri McLean
Links
Smell something, tell something: How Black residents in coastal Georgia are holding polluters accountable
Brunswick Residents Living Next to A Superfund Site Worry About Cleanup 40 Years Later
Water is Life: Black Coastal Georgians Remain Resilient in the Face of Environmental Peril
Report: Advocacy Group Also Hunting for Source of Unpleasant Odor
Clean Water Act Citizen Suit Action: Federal District Court Addresses Standing Issue
Special Purpose Local Option Sales Tax Opponents Weigh in on Referendum's Defeat
Students Take Action to Promote Reforestation Locally, and Worldwide
Air Pollution, Flooding, Water Contamination
Elevation or Relocation of Homes, Fighting Industrial Contamination, Halting Bad Development