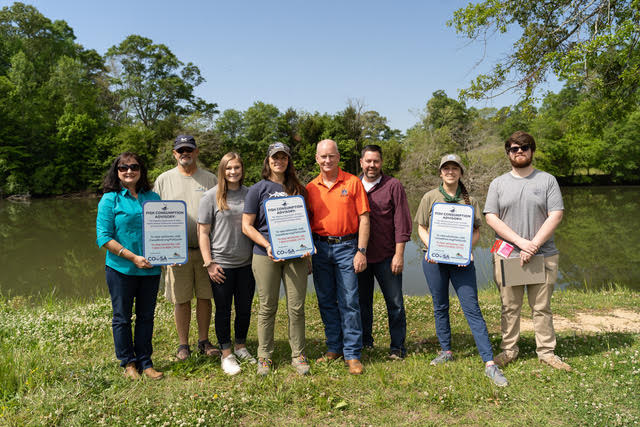 Based in Birmingham, Alabama, Coosa Riverkeeper is dedicated to protecting, restoring, and promoting the Coosa River and its tributaries in Alabama which span 1,238 miles of shoreline and 220 miles of river.
The grassroots non-profit group strives to amplify the needs of the Coosa, much of which has been compromised by Alabama Power's hydroelectric dam. Reservoirs created by the dam have brought extinction to many aquatic species and threatened many more.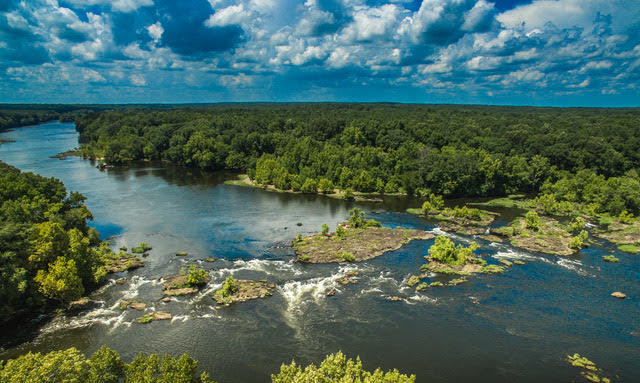 "A river has a head and a mouth, but it has no voice with which to speak in our classrooms, courtrooms, and town halls. Coosa Riverkeeper advocates on behalf of the river to ensure it is spoken for when decisions that might impact it are made." (coosariver.org)
A major part of Coosa Riverkeeper's focus is educating the public about the river and its issues through three programs: Swim Guide, Fish Guide, and Riverkeeper Patrol.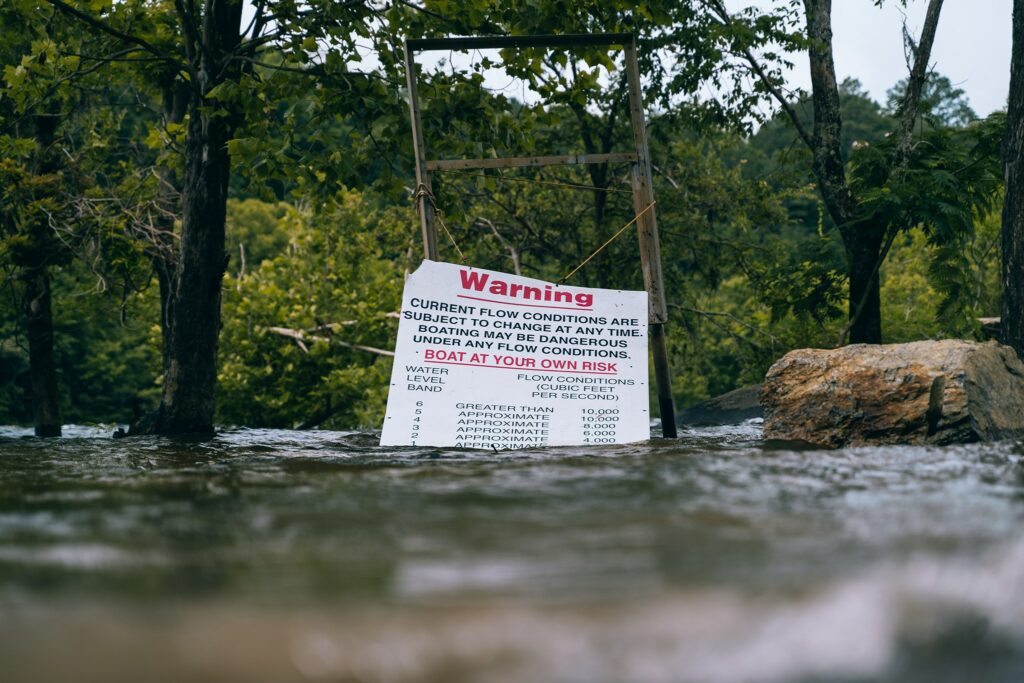 The Swim Guide tests the water quality every week from Memorial Day until Labor Day at popular places on the river and offers detailed maps, test results, and warnings. The Fish Guide program is home to Alabama's fish consumption advisories, fisheries conservation, and the Coosa River Game Fish Guide. The Riverkeeper Patrol covers five lakes and dozens of creeks to document both pollution and beauty and stay in tune with what's happening on the river. They collect, analyze and post results of water temperature, pH, dissolved oxygen, turbidity and E. coli, among others.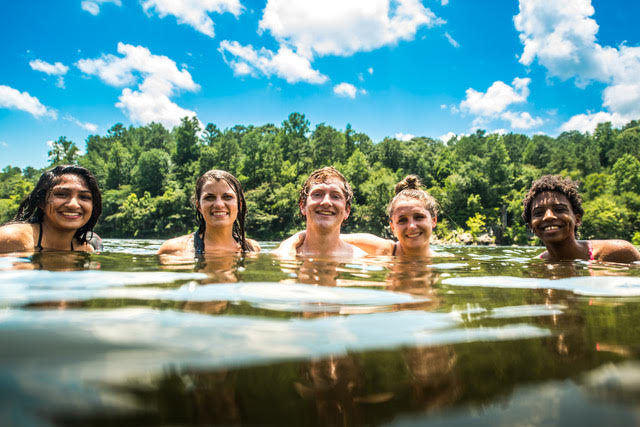 Executive Director Justinn Overton has been with Coosa Riverkeeper since 2013, but her ties to the Coosa go farther back. Growing up in the Coosa Valley gave her a profound sense of place and the need to protect its fragile nature. Proud of the organization's progress, she recognizes the need to continue advocating for residents who face environmental injustices.
The group is currently working on behalf of citizens in Etowah County who are facing a proposed chicken byproduct rendering plant. Senator Andrew Jones introduced two bills which would prevent the rendering plant from locating there, yet the bills have been indefinitely postponed. Coosa Riverkeeper continues the fight and seeks technical assistance to stop the rendering plant entirely.
Written by Kerri McLean
Links:
Why is Alabama's Coosa River endangered, and what can you do to save it?, Bham Now, June 8, 2022
Groups to sue Gadsden Water and Sewer Board, alleging Clean Water Act violations, The Gadsen Times, Nov. 18, 2021
Drought, Erosion-Subsidence, Flooding, Heat
Environmental Justice Concerns
Coal/Coke Plants and Emissions, Groundwater Contamination, Hazardous/Toxic Sites, Incinerator/Dumping/Landfill, Industrial Agriculture/Animal Waste, Logging/Biomass, Mining, PFAS/PFOS, Sewage/Sewage Treatment, Superfund Sites
Fighting Industrial Contamination, Halting Bad Development, Nature-Based Solutions