The Cancer Free Economy Network is on a mission to lift the burden of cancer and accelerate progress towards a healthy, regenerative and equitable economy for everyone. Formed in 2014 to cultivate a movement for healthy environments where no one gets sick because of toxic chemicals, CFE works to address the cancer problem that has devastated too many families and communities across America. Strategies emerged from an in-depth analysis of our inequitable, toxic-dependent economy. Activities include supporting grassroots action to build power for communities and workers most at risk from cancer-causing chemicals; connecting impacted communities with health & science experts; creating incentives for safer alternatives to shift the market away from cancer-causing chemicals; and applying environmental justice principles to advance policies that protect people from dangerous chemicals.
CFE is a diverse multi-sector network led primarily by leaders of BIPOC and disproportionately impacted communities. These include more than 70 nonprofit organizations, businesses, experts and stakeholders from the environmental, social justice, health, science, policy, legal, labor, business and communications sectors working together to end cancer as we know it. CFE advocates holding companies accountable for the chemicals they use and the pollution they generate and supports investing in innovation to produce the products people need without making them sick. This includes the Household Cleaners Health & Safety Lab to support safer cleaning without harsh chemicals, and the Childhood Cancer Prevention Initiative to get toxic chemicals out of the places where kids live, learn, and play.
CFE additionally works to highlight the Unacceptable Risk of cancer due to toxic exposures disproportionately affecting low-income individuals and people of color where they live and work, with an educational video that features Dr. Margaret Kripke spotlighting this widespread national problem of environmental racism and injustice. In 2023, CFE uplifted the voices of East Palestine, OH, residents to call attention to ways that the catastrophic train derailment highlights the ongoing danger of our toxic economy.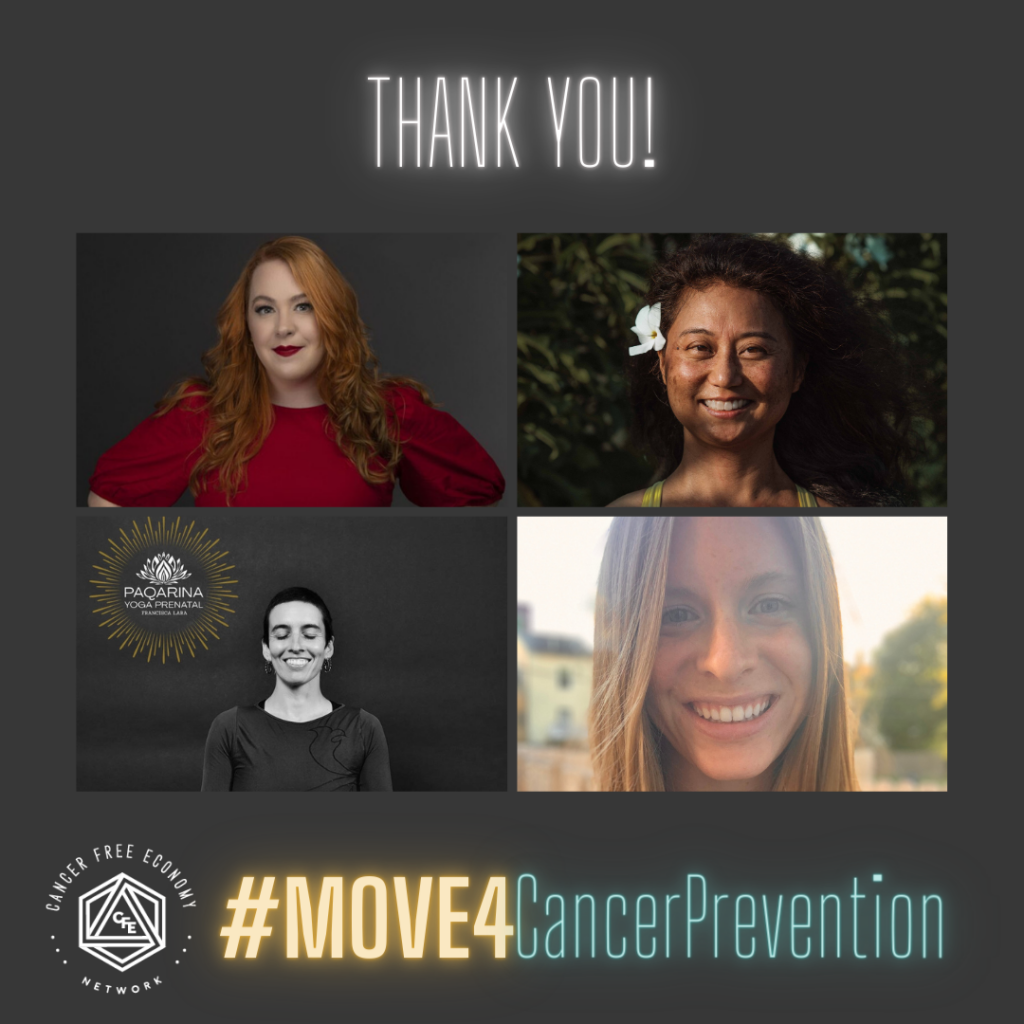 For more information:
Reducing Pollution: Critical Pathway for Cancer Prevention – Grantmakers In Health, May 2022
Experts Tackle Relationship Between Environmental Chemicals, Pollution, and Cancer – Dana-Farber Cancer Institute, March 2022
Unacceptable Risk: Dr. Margaret Kripke on Cancer and the Environment – Silent Spring Institute, February 2021
Cancer in Pittsburgh: Prevention lags as pollution persists – Environmental Health News, January 2019
Recent podcasts:
Building a Cancer-Free Economy with Researcher and Public Health Advocate Polly Hoppin – CancerTalks, May 2023
Getting Rid Of Cancer Causing Chemicals; Kristina Marusic, Debra Erenberg, Peter Winslow – Planet Philadelphia, May 2023
Debra Erenberg, Strategic Director
Air Pollution, Water Contamination
Environmental Justice Concerns
Coal/Coke Plants and Emissions, Fracking/Oil and Gas Development/Pipelines, Groundwater Contamination, Hazardous/Toxic Sites, Incinerator/Dumping/Landfill, PFAS/PFOS, Superfund Sites
Community Organizing, Policy Reform