Common Ground Relief cultivates environmental and community stewardship in Southeast Louisiana to help residents not only survive but thrive. Founded in New Orleans as a volunteer effort to provide disaster relief in the wake of Hurricane Katrina in the fall of 2005, the organization expanded its mission in 2007 when it partnered with a local general contractor to help build affordable and energy efficient housing through the State of Louisiana's Road Home program. CGR expanded its mission again in 2013 with a forward-looking vision "to create resilient Gulf Coast communities that are environmentally sustainable, financially viable and personally cohesive." This soon led to a decision by leadership to focus on restoration and preservation of Louisiana's disappearing coastal wetlands. As a local leader for environmental resilience against recurring heavy weather and industrial encroachment, CGR provides an avenue for citizens to help protect and restore the natural beauty of the region.
CGR remains committed to its original vision as a grassroots organization devoted to community transformation and sustainability. Activities still include disaster relief, plus habitat restoration, environmental education, a plant nursery, and free pantry. Achievements include creating food and clothing distribution centers in seven of Louisiana's southern parishes; building neighborhood computer centers that offer free tech support to local nonprofits; providing bioremediation services for mold and soil toxin removal; partnering with colleges from across the country for environmental volunteer projects; engaging more than 65,000 volunteers in post-disaster recovery efforts; and generating an estimated value of more than $40 million in volunteer labor. CGR has also established the non-profit Common Ground Health Clinic in Algiers, the Common Ground Legal Clinic in affiliation with the Louisiana Civil Justice Center, and the New Orleans Women's & Children's Shelter.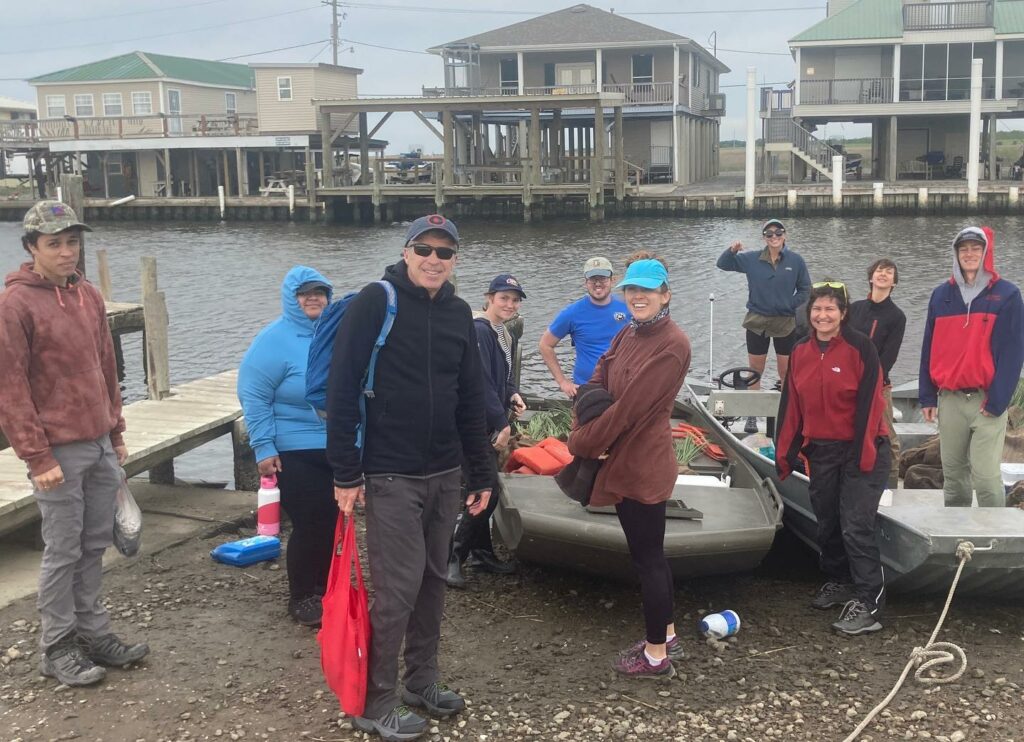 Environmental programs center around wetlands relief, with Louisiana's endangered coastal wetlands comprising 40 percent of all wetlands in the United States. Destruction from both natural causes and human interventions has generated a crisis in which Louisiana lost 1.2 million acres of wetlands from 1932 to 2010. As home to 280,000 acres of National Wildlife Habitat, the #1 Winter Habitat for millions of migratory waterfowl, and source of 30 percent of US commercial seafood, preservation of Louisiana's wetlands is critical not just to the region but to the entire country.
Supporting the state's "Coast 2050: Toward a Sustainable Coastal Louisiana" program, CGR expanded its Environmental Restoration Initiative to help maintain sustainable coastal wetlands and guide the next generation of environmental stewards. This includes a wetlands education program for youth from grades K-12 that introduces students to issues surrounding coastal wetlands loss while teaching them how to get involved in restoration efforts with hands-on science education to foster an understanding of the importance of wetlands ecosystems.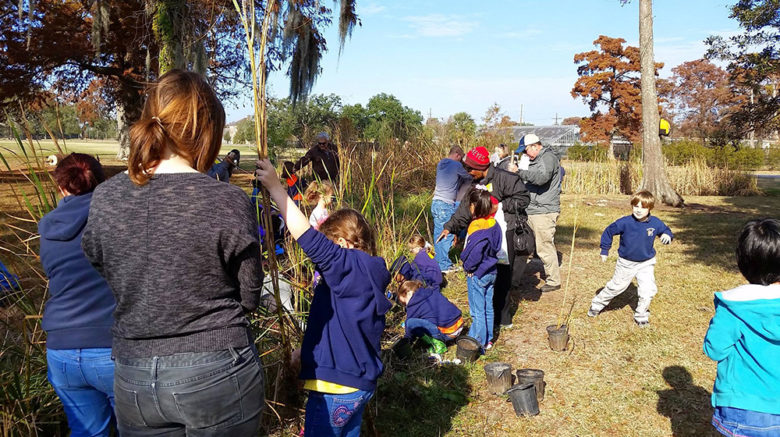 Common Ground Relief Wetlands LLC has also operated a tree farm and plant nursery since 2009. Efforts include localized maritime reforestation projects like growing plants at the Common Ground Relief Native Plant Nursery in the Lower Ninth Ward that enable CGR to control the species and health of the plants utilized.  CGR grows thousands of bottomland hardwood trees each year and tens of thousands of stems of marsh grasses. The one-half-acre site is also used as a demonstration site, job training resource and educational facility.
Another vital community revitalization project is the Angola Penitentiary Green Job Placement Program, in which CGR has teamed with Baton Rouge Community College since 2016 to provide horticultural training to inmates.  Participants who complete the 1,500-hour course and pass the state horticulture license exam then gain access to jobs in horticulture-related fields upon their release, a service that helps both the economy and the environment.
For more information:
Common Ground leader Thom Pepper leaves legacy of service to adopted city; memorial set for February, Nola.com, December 2019
Q&A With Scott Crow – Anarchist and community organizer co-founded Common Ground Collective, The Austin Chronicle, August 2015
Common Ground Relief provides plants and volunteers for wetlands restoration, Nola.com, July 2015
Common Ground's Eighth Anniversary: A Model of Volunteer-Driven Rebuilding in New Orleans, Truthout, September 2013
Charlotte Clark, Co-Director
Erosion-Subsidence, Flooding, Hurricanes
Environmental Justice Concerns
Fighting Development/Destruction of Wildlife/Extinction of Species, Fracking/Oil and Gas Development/Pipelines, Logging/Biomass
Community Farm/Gardens, Community Organizing, Direct Relief and Aid, Green Infrastructure, Nature-Based Solutions