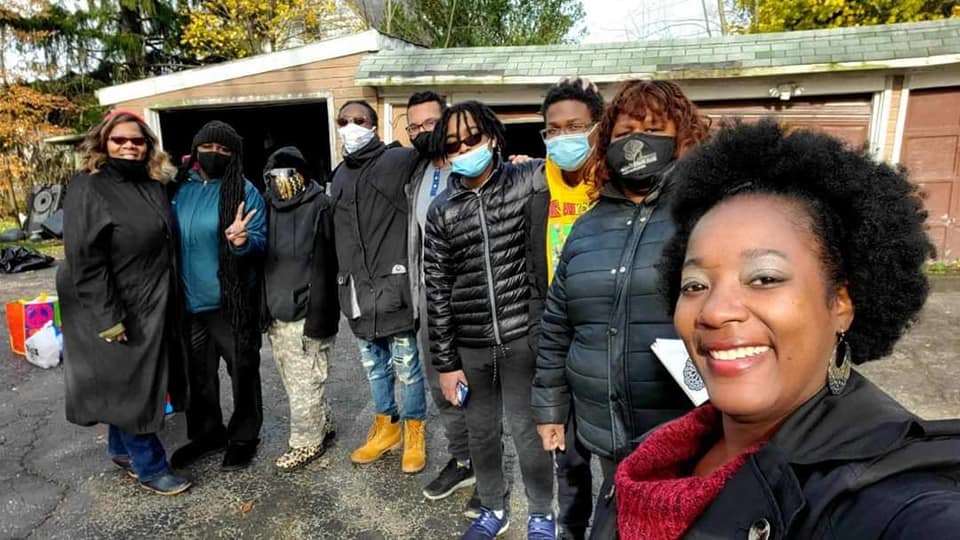 The story of Northeast Ohio Black Health Coalition begins with Ms. Yvonka Marie Hall, who through childhood tragedy, compounded by multiple subsequent losses, came to understand, firsthand, the multidimensional impacts health disparities have for African American communities.
Trauma has permeated Yvonka's life, but she has made purpose from her pain. As a 6-year-old, she and her younger brothers witnessed their father murder their mother. When Yvonka was 19, her 15-year-old brother Antoine was murdered. The following year while on the phone with Yvonka, her best friend Tracey was murdered by her estranged husband.

– Policy Matters Ohio, Profile Northeast Ohio Black Health Coalition
Although those experiences would have turned others to despair, Yvonka did indeed "make purpose from her pain." Yvonka M. Hall, MPA serves as the Executive Director of the Northeast Ohio Black Health Coalition and co-founder of the Cleveland Lead Safe Network. As a mother, grandmother, "activist, leader, influencer, speaker, researcher and philanthropist," Yvonka fights for social and health justice at home and across the country..
The Northeast Ohio Black Health Coalition, founded in 2011, works to address inequities in the African American community in education, employment, housing and health, by working to empower, educate and advocate for under-served populations. It is the first organization in the State of Ohio to specifically work on disparities in the black community and in the 2020's has grown dramatically.
Like Yvonka, each team member of NEOBHC brings with them the inherent perspective of the communities they serve.
Dr. Lashale Pugh, Asst Exec. Director, presenting to audiences nationally, highlights factors resulting in disparities in health outcomes, community-level health and disease patterns, and food justice issues.
Rev. Dr. Zachery Williams, African American Public Policy Director, is also the "Director of the Africana Cultures and Policy Studies Institute, a non-partisan scholar-activist public policy think tank that uses African American History to understand and solve major public policy issues and social problems."
NEOBHC's goal is health parity for the African-American community, ultimately rebuilding a relationship of trust with the medical profession and improving the quality of their lives. The focus of the organization's social justice work demonstrates this:
Environmental Racism
Policing
Food Insecurity
​NEOBHC lead Initiatives:
Policies not Politics
Opioid Crisis and the Black Community
Effectively Engaging the African American Community
Utility Disparities
Southern Soul: Healthy Cooking Program
Local Conversations: Community Focused Solution Gathering Workshop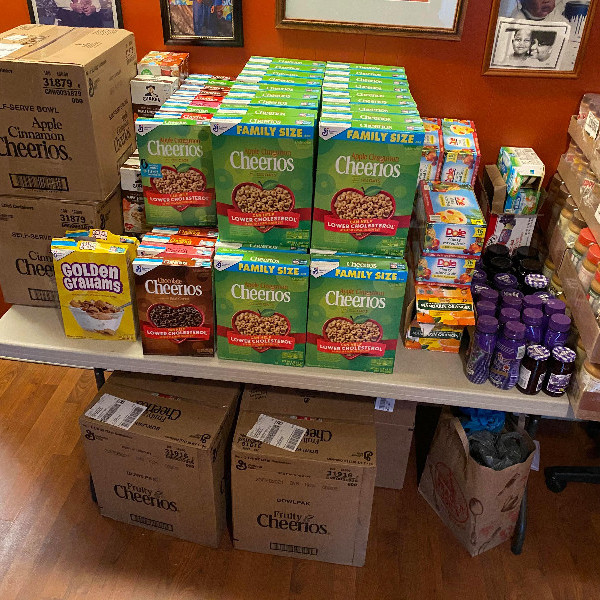 Whether it's providing food for children and their families, or masks, hand sanitizer and vaccines along with lunch and a bottle of water to protect against COVID-19, hunger and loneliness, it all amounts to providing what Yvonka calls a "gentle hand."
We try to make sure we put in the little things that people might not think about within easy reach.

– Yvonka M. Hall
NEOBHC brings what Yvonka envisioned from the beginning to life, reaching into the dark corners, casting a bright and healing light to those in need. That light brings empowerment to a community so often ostracized, there never seemed to be a point in taking action—until now. Yvonka discovered the largest impact can come with shifting sands.
When I was younger, I used to think I wanted to be important, so I wanted to be a big rock. God wasn't preparing me to be a big rock. God wanted me to be the sand because I can get in the places that the big rock can never go.

– Yvonka M. Hall
Written by Michele Gielis
Learn more:
Cleveland community leader reacts to new Commission on Black Women and Girls, Spectrum News 1, May 26, 2022
Saturday Stats: Numeric news from Policy Matters: Profile NEOBHC, Feb. 5, 2022
Black History Month: 'Black history is American history, WKBN 27, Feb. 3, 2022
Keeping a promise: The Northeast Ohio Black Health Coalition, Feb. 3, 2022
Survey shows racial discrimination in Ohio healthcare system, 10 WBNS, Jan. 13, 2022
The Child Tax Credit is helping Clevelanders, but some families have missed out, Ideastream Public Media, Jan. 3, 2022
U.S. families fear hunger after child-tax credit expires, Reuters, Dec. 20, 2021
Northeast Ohio Black Health Coalition aims to eliminate menthol cigarettes in local communities, The Center for Community Solutions, Nov. 29, 2021
Billboard campaign takes aim at tobacco campaigns targeting black and brown communities, News 5 Cleveland (ABC), Oct. 19, 2021
Racism as a social blight dominates first day of Northeast Ohio Black Health Coalition's 7th annual State of Disparities in the African American Community Conference, Cleveland.com, Aug. 14, 2021
Local COVID-19 support group provides safe space for Black community recovering from pandemic, News 5 Cleveland (ABC), July 9, 2021
Only about 26% of Northeast Ohio's Black population is fully vaccinated, according to ODH, News 5 Cleveland (ABC), June 14, 2021
Northeast Ohio Black Health Coalition Works To Ban Menthol Cigarettes, Ideastream Public Media, June 7, 2021
'Vaccinate and Continue to Mask up or Die' | NEO Black Health Coalition Director pens plea for Blacks to get vaccinated, WKYC, May 21, 2021
Cleveland Black Health Advocates Have Ideas For Use Of Stimulus Money, Ideastream Public Media, April 15, 2021
In-Depth: Northeast Ohio coalition issues plan to help with local black health disparity, News 5 Cleveland (ABC), April 13, 2021
When kids can't get to the food, the Northeast Ohio Black Health Coalition brings the food to them, News 5 Cleveland (ABC), April 8, 2020
Yvonka M. Hall
neobhc@gmail.com
Air Pollution, Water Contamination
Affordable Housing, Community Farm/Gardens, Direct Relief and Aid, Fighting Industrial Contamination, Green Infrastructure, Nature-Based Solutions, Policy Reform, Renewable Energy