In the 2020s, the inequities built into U.S. systems of governance and funding have become glaringly obvious, nearly everywhere you look. Historically, when disaster strikes or a community is in need, those who hold the purse strings also determine what kind of assistance is offered and how it is used. In May 2020, The Chronicle of Philanthropy covered a report by Bridgespan and Echoing Green showing that "Organizations led by people of color win less grant money and are trusted less to make decisions about how to spend those funds than groups with white leaders." Because goals are not aligned and the community is not leading the programs or solutions, progress is out of reach.
Coast Funds, an organization that supports First Nations in the Great Bear Rainforest and Haida Gwaii, contributed to a report released by The International Funders for Indigenous Peoples which concluded:
"'Indigenous-Led funds, the report states, are guided by Indigenous worldviews and led-by and for Indigenous Peoples. Importantly, they 'strengthen self-determination and support a process that empowers the communities…to be able to change paradigms and shift power relations addressing the asymmetry of powers and resources to recognition and reciprocity.'"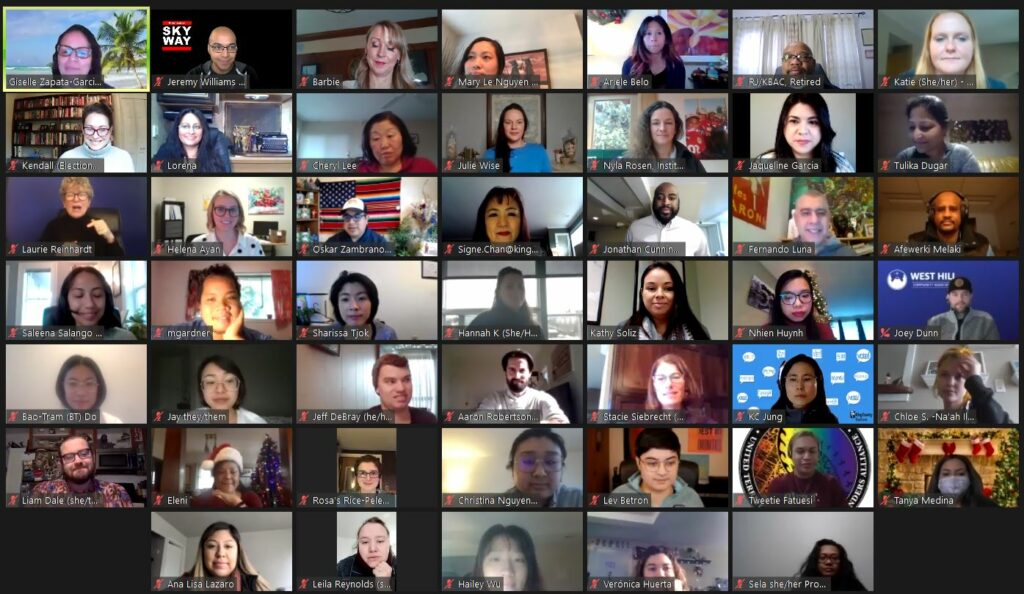 In the Pacific Northwest, the Na'ah Illahee Fund (Mother Earth in the Chinook jargon language) rises to meet this need. The organization was established in 2005 with the vision of powerful Native female-centered activism and leadership. Their mission is to support and promote the leadership of Indigenous womxn in the ongoing regeneration of Indigenous communities. Their approach includes grantmaking, capacity-building, and community-based intergenerational programming, fueled by culturally grounded leadership and organizing. The Na-ah Illahee Fund focuses on Indigenous Ecology, Food Sovereignty, and Wise Action, "advancing climate and gender justice, while creating healthy pathways towards self-determination and movement-building." They support urban, rural, island, and reservation-based Indigenous communities throughout the Pacific Northwest region and beyond.
The community programs of the Na'ah Illahee Fund include:
Youth Program – connecting the next generation with a positive indigenous identity through cultural and historical traditions and fostering leadership to protect Mother Earth and Native communities.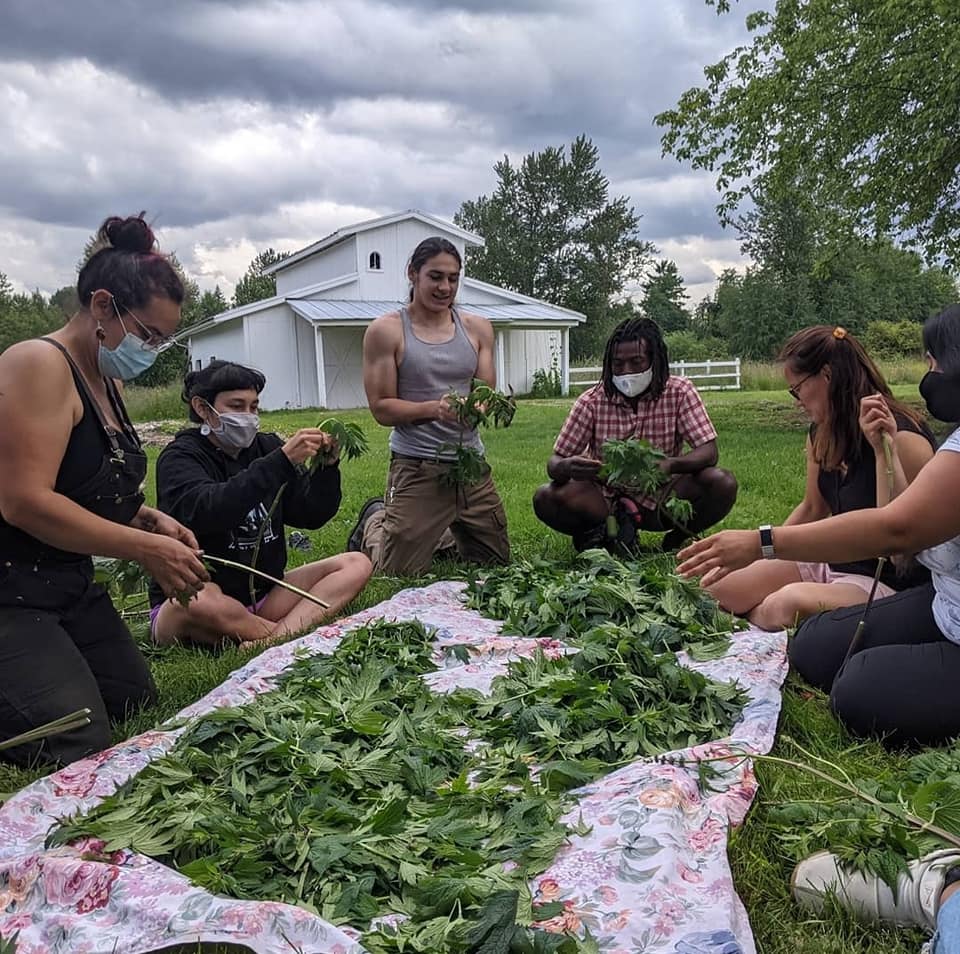 Yahowt Indigenous Foods Program – leading several projects and cohorts related to Indigenous ecology, traditional food and medicine stewardship, and environmental restoration projects, building traditional ecological and modern knowledge, skills, and networks while developing community-based solutions for environmental justice.

Wise Action – environmental and climate justice, just transition, and policy advocacy for social change through Indigenous leadership of community based strategies and priorities.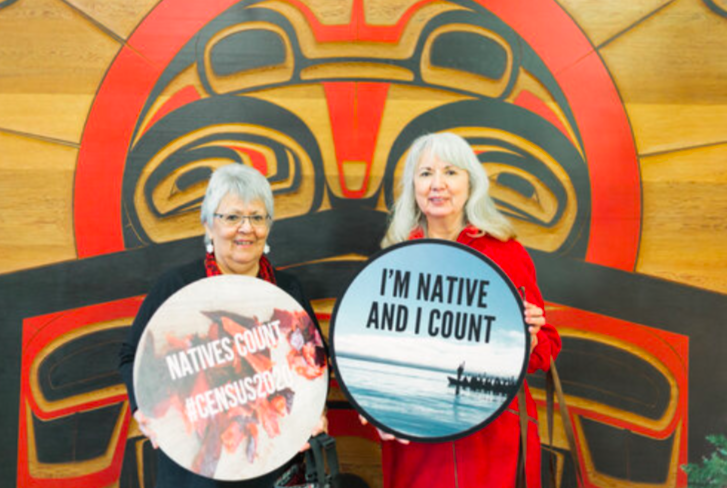 Cedar Rising Coalition (CRC) Partner – a PNW-based program with 13 partners dedicated to ending gender-based violence and Missing and Murdered Indigenous People, integrating Indigenous values, community healing, survivor care, and equitable relationships.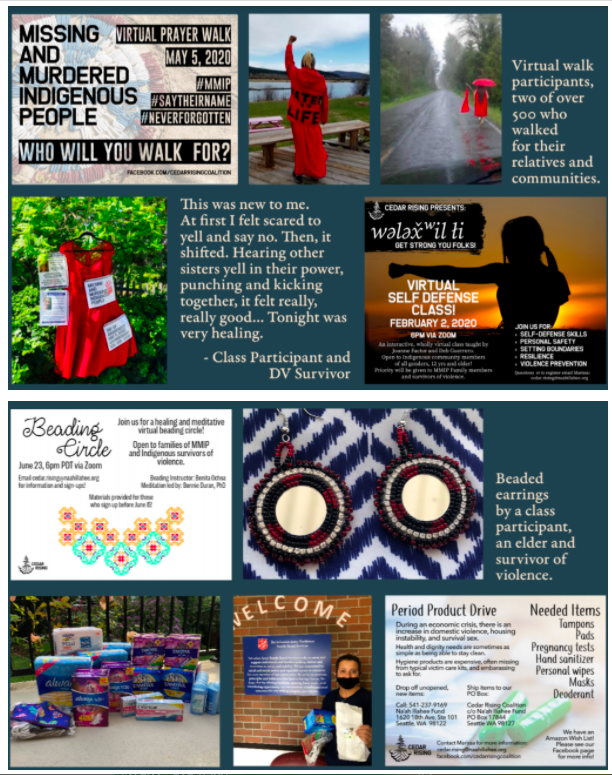 Mamook Sikhs (To Make Good Friends in the Chinook Wawa language) Indigenous Allyship Course – teaching history from an Indigenous perspective, explores the legacies of colonization, and providing space for individual and collective reflection and intentional planning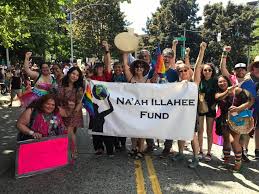 In March 2020, as a direct response to the systemic inequities experienced by the Native community during the COVID-19 pandemic, NIH began the Native Community Crisis Response (NCCR) Fund. The focus has shifted from emergency response to long term goals, moving toward a Just Transition by building partnerships and concentrating on regenerative economies rooted still in Indigenous values and beliefs. NCCR is the largest grant-making vehicle NIF has put forth, and has redistributed over $800,000 back into the community.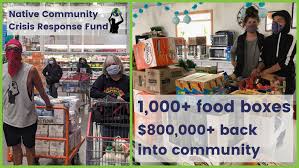 Throughout 2020, NIH found themselves ensuring indigenous communities were aware of the importance of the census and were counted, as well as supported throughout the pandemic. As the year turned, vaccinations were prioritized and as policy work in the new administration began, so was advocating for Native People to be consulted on the creation of green jobs and the transition to renewable energy sources, believing solutions should arise from those that are disproportionately impacted.
In 2021, NIH is joining Seattle Parks and Recreation to prioritize Indigenous leadership with the Green Seattle Partnership, coordinating an Indigenous Council to provide that leadership on GSP programming. NIH is also running a "Land and Trail Restoration Program, based at Daybreak Star Indian Cultural Center with both GSP and the Seattle Trails Program. Four intergenerational cohorts are practicing ecological stewardship and sustainable trail construction while learning about employment readiness."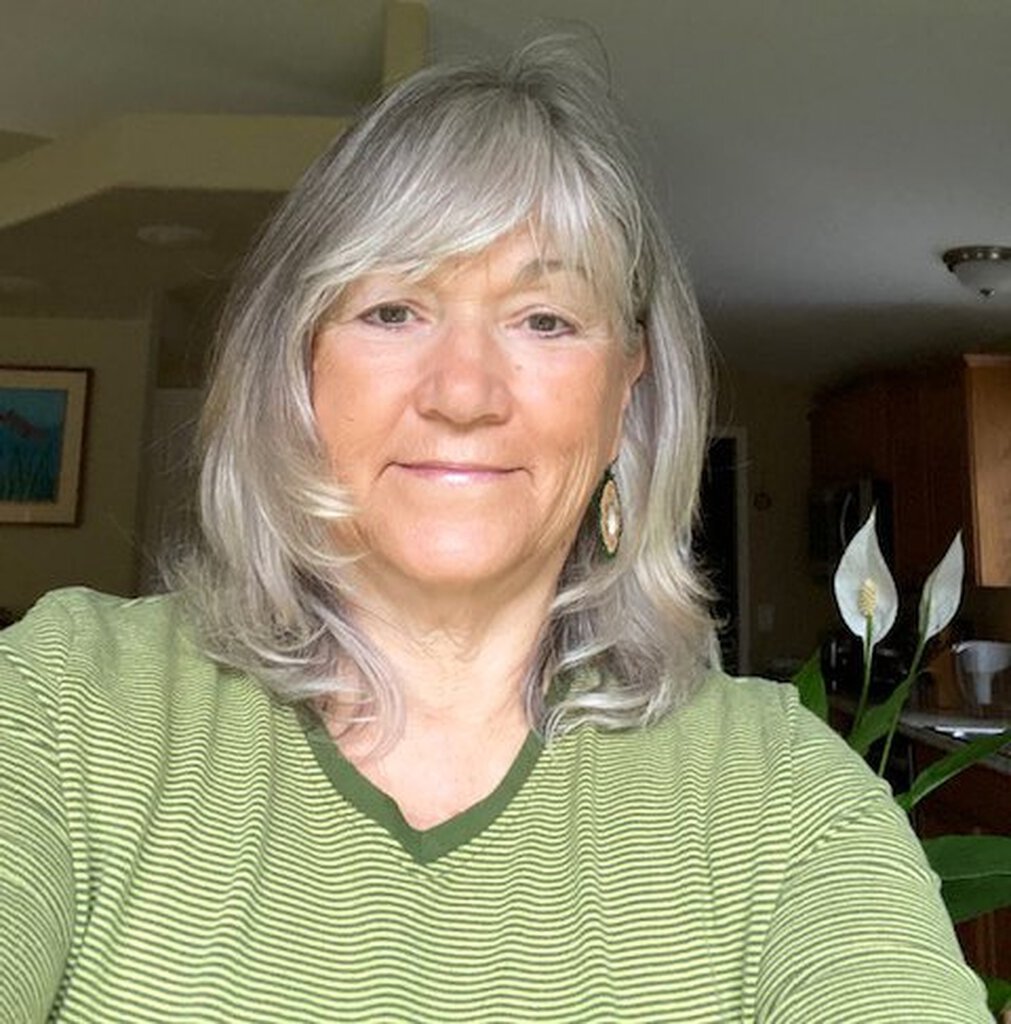 At the end of 2020, Susan Balbas, Executive Director of NIH, contributed to a series of essays entitled, "After a year of hardship, let 2021 be an 'answering year' of justice and hope" in the Seattle Times. Here is her hope:
2020 brought to light our collective resilience and the audacity to have a radical imagination about our future as people and planet. I saw this year through the eyes of my ancestors and through the hearts of my children and grandchildren — the devastating events of illness, death, racial injustice and unprecedented environmental tragedies. It has shown how fundamental inequities are unsustainable, and that we must radically imagine a different future for our descendants.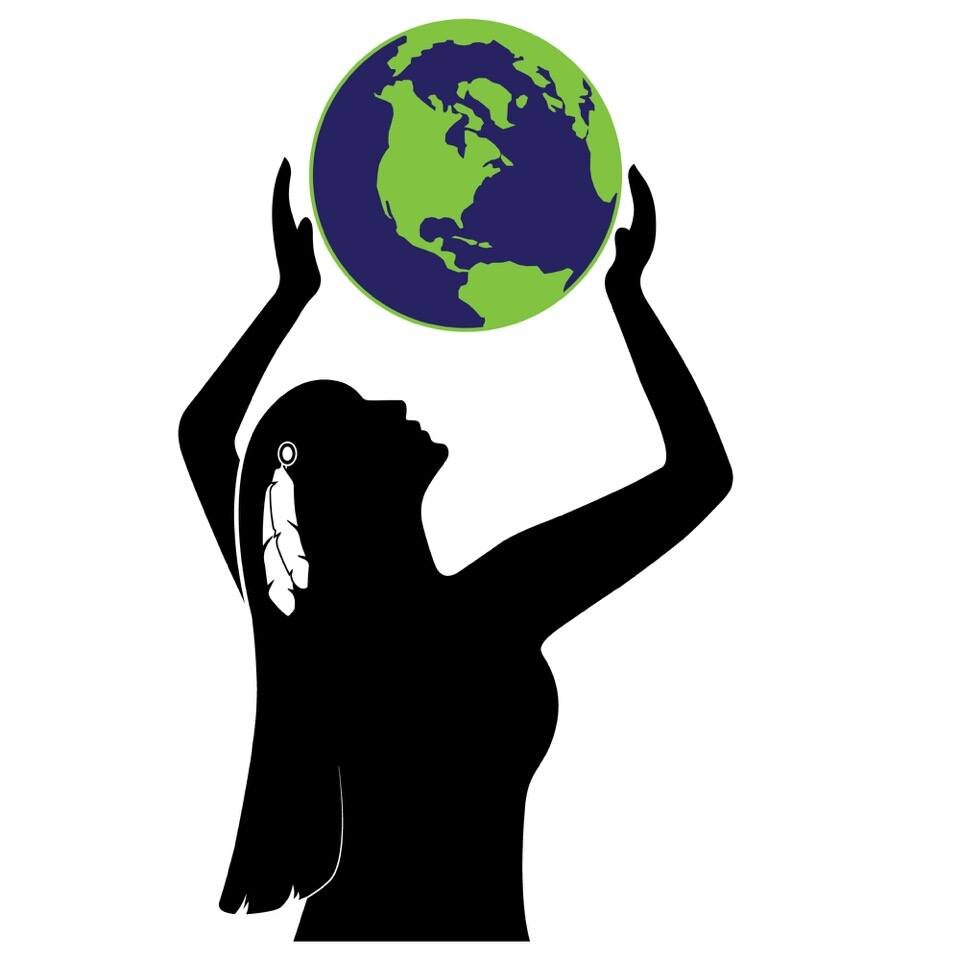 Written by Michele Gielis
Links
Seattle nonprofit offers funds to help families of missing and murdered Indigenous people, The Seattle Times, by Tammy Ayer, September 21, 2021
Partner Highlight: Na' ah Illahee Fund, Green Seattle Partnership, by Erika Warren, June 3, 2021
Cap-and-Trade Won't Cut It for WA Communities, Critics Say, Fiber One, by Eric Tegethoff, February 25, 2021
Environmental Justice Activists Push Back on Inslee Cap-and Trade Proposal, the South Seattle Herald, by Elizabeth Turnbull, February 24, 2021
Community Groups, Philanthropists Team Up For Vaccine Equity Fund, Patch – Seattle, WA, by Charles Woodman, February 15, 2021
Paul G. Allen Family Foundation giving $1.4M in COVID-19 relief aimed at underserved communities, The Geek Wire, by Kurt Schlosser, January 25, 2021
Front and Centered – Advancing a Just Transition with Na'ah Illahee Fund, by Front and Centered, December 12, 2020 – VIDEO
After a year of hardship, let 2021 be an 'answering year' of justice and hope, The Seattle Times, December 29, 2020
​​Boots on the ground: Here's how South King County community members mobilize voters, The Seattle Times, by Melissa Hellmann, October 20, 2020
Census outreach in high gear for Native groups across WA, Crosscut, by Emily McCarty, October, 5, 2020
Community Health Plan of Washington awards $230k to nonprofit organizations, including one from Edmonds, My Edmonds News, September 11, 2020
Time Is Running Out': Washington Mounts Last-Ditch Census Campaign as Anxiety Lingers, The Chronicle, bu David Gutman, September 8, 2020
Better ways to fund and invest in a transportation system for all, The Seattle Times, Opinion by Jessica Koski, Susan Balbas and Alex Hudson, January 21, 2020
US census collection continuing, but delayed, with new outreach in Native communities, Real Change News, by Ashley Archibald, April 22, 2020
Six ways Northwest Natives are using tech to save their languages, Seattle Globalist (archived), by Sydney Cain, May 29, 2019
Stewarding Native People Through Native Foods – Na'ah Illahee Fund, Native Food Systems Initiative, King Conservation District, Guest Blog by Lindsay Goes Behind, January 15, 2019
Report Reveals Inequities of Climate Change in Washington, The Seattle Weekly, by John Stang, September 28, 2018
94 Percent of Native Women in Seattle Survey Say They've Been Raped or Coerced Into Sex, The Cut, by Amanda Arnold, August 27, 2018
Air Pollution, Water Contamination
Community Farm/Gardens, Renewable Energy