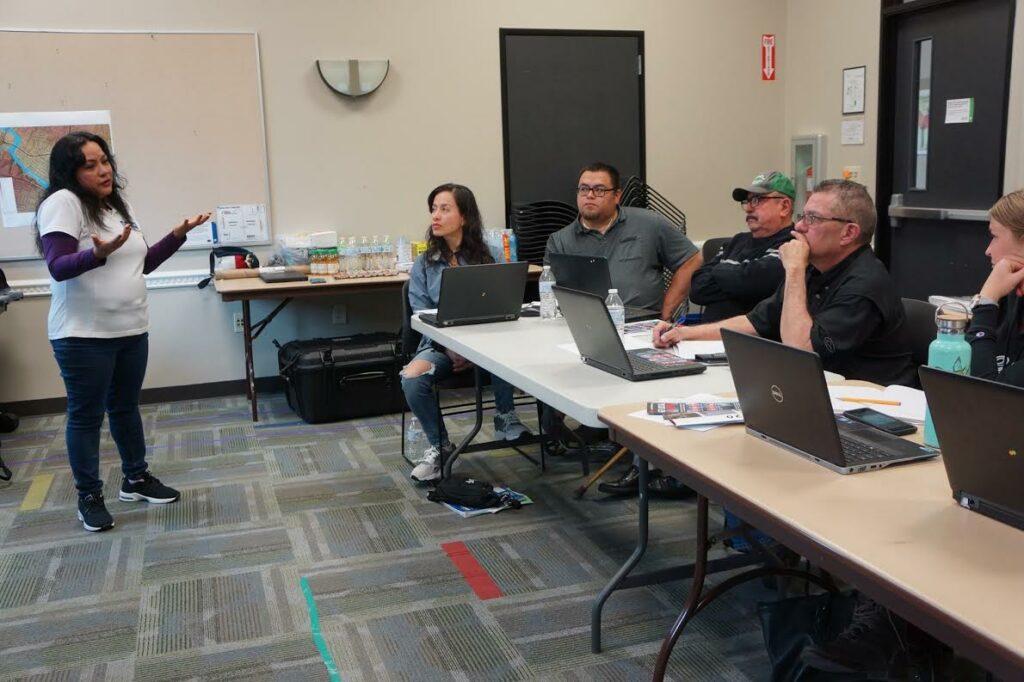 The mission of Go Austin/Vamos Austin is to organize and mobilize community power to reduce barriers to health while increasing institutional capacity to respond to the people most impacted by historic inequities. They envision an Austin where everyone has access to nutritious food, active living, and a safe, stable neighborhood.
The Kresge Foundation awarded GAVA $600,000 in April (2021) as part of its Climate Change, Health & Equity (CCHE) initiative. With this funding, GAVA will work to advance policy solutions aimed at helping cities combat and adapt to climate change, while equitably reducing health risks for low-income communities. They will work with community partners including health institutions and practitioners, over the next three years to implement policy advocacy and organizing efforts that directly address community-defined health and climate priorities.
Climate Resilience Lead Organizer Frances Acuña focuses on health and permanency, specifically regarding flooding mitigation and the right to stay in neighborhoods most impacted by natural disasters and social disparities. Increasingly severe flooding and drought mixed with inequitable land use, watershed management, and real estate practices have intensified GAVA's mission. The National Weather Service's Atlas 14 Study indicates that flooding events are predicted to be much more frequent and severe, especially in areas already vulnerable.
In January 2021, the Austin City Council unanimously adopted a new flood control resolution directing the city to update flood resilience plans. Cautiously encouraged, GAVA wants to see more than words. Acuña is pushing for stricter regulations on development in flood-prone areas as well as limiting impervious cover that inhibits floodwater absorption.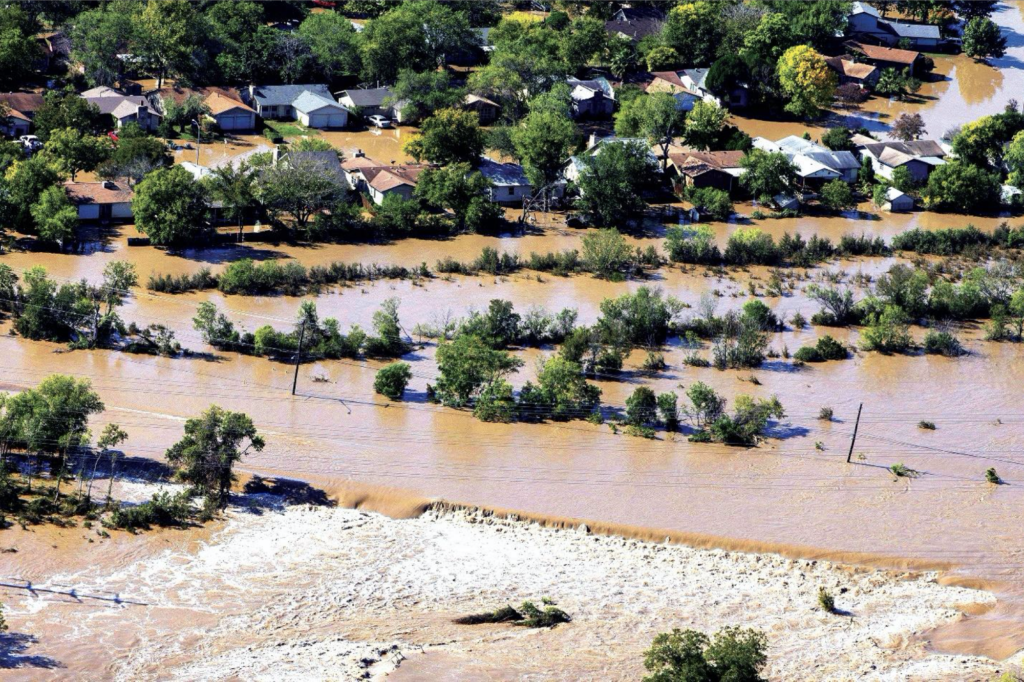 GAVA is collaborating with University of Texas, the City of Austin, St. Edwards University, and residents of the Dove Springs neighborhood to examine long-standing climate-related issues due to inadequate infrastructure and investment. Supported by a National Science Foundation (NSF) grant, researchers gather lived, personal experiences from residents, an area often overlooked in favor of numerical data and maps. Acuña sees the value of collecting such qualitative data.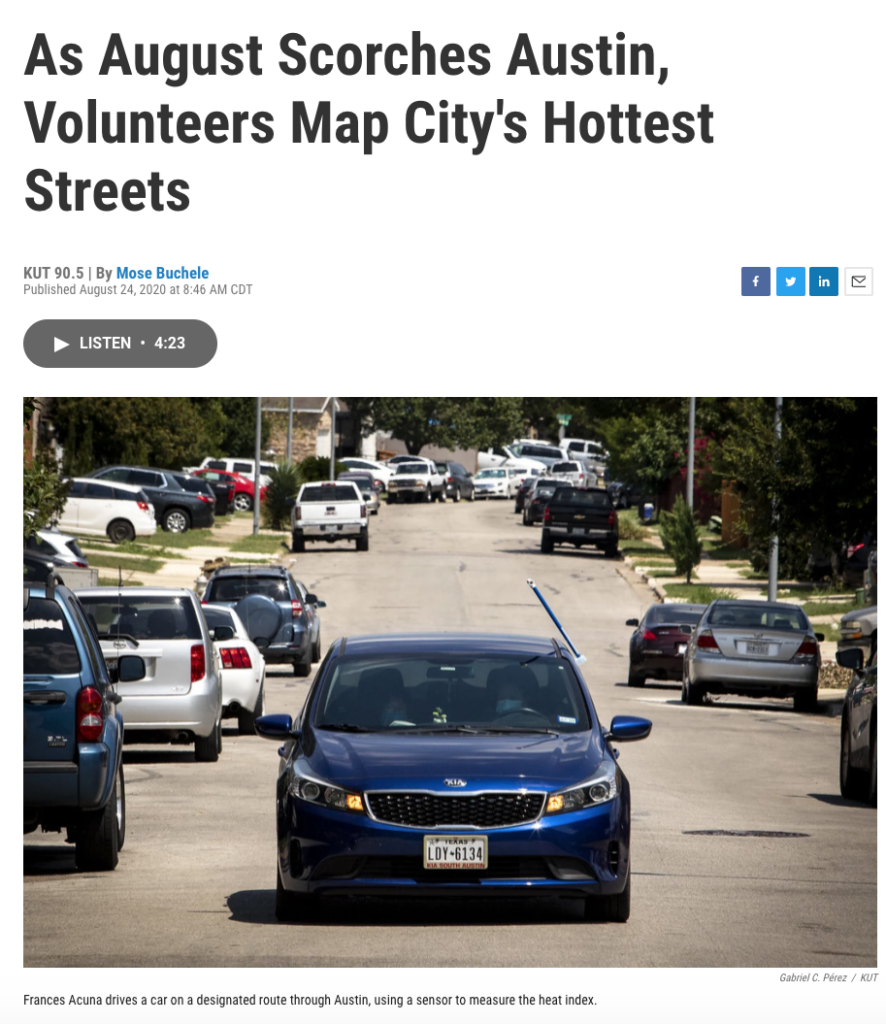 "They are the ones with the knowledge and science," Acuña says of UT. "But we have the life experiences in our neighborhood. We are the ones who feel the force of the water."
Community partners include Urban Roots, Lone Star Circle of Care, United Way of Greater Austin, Austin Public Health, University of Texas-LBJ School of Public Affairs, and Dell Med School.
Written by Kerri McLean
Links:
Opinion: Finding climate solutions in communities instead of labs, Environmental Health News, by Laurie Mazur, July 2023
Dove Springs getting a new trail: Donde Corre el Agua, Austin Monitor, Aug. 2022
FEMA report: Flood insurance hikes will drive 1M from market, APNews, July 2022
Uprooted: As the Climate Crisis Forces U.S. Residents to Relocate, a New Conversation Emerges, Lincoln Institute of Land Policy, by Alexandra Tempus, July 2022
'It feels like God just threw a bucket of water on us': Low income communities of color facing increased flood risk from poor infrastructure and development, Spectrum Local News, May 2022
Austin OKs $41 million in Project Connect anti-displacement efforts, KXAN News, March 2022
For neighbors' sake, Planning Commission recommends downsizing multifamily project by half – Austin Monitor
Equity proponents push developers for better feedback in housing projects – Austin Monitor
Engaging Communities to Fight Climate Crisis | PlanetTexas2050 (medium.com)
$8.4 million in new grants to combat climate change, improve health in low-income communities – Kresge Foundation
Designing Place-Based Interventions for Sustainability and Replicability: The Case of GO! Austin/VAMOS! Austin – PubMed (nih.gov)
Austin Monitor Radio: Go Austin/Vamos Austin (GAVA) – Austin Monitor
Flooding, Water Contamination
Community Farm/Gardens, Halting Bad Development, Nature-Based Solutions