Actions speak louder than words, and Micah 6:8 Mission in Sulphur, LA never loses sight of their guiding principle: to do justice for the health and well-being of their community from hearts of mercy and compassion.
Cindy Robertson created the non-profit in 2018 with a humble "blessing box" in the front yard of her home, providing food and toiletries for all who needed it. With the motto ""take some if you need it, leave some if you have it," the blessing box has offered sustenance for many and brought community members together in powerful ways.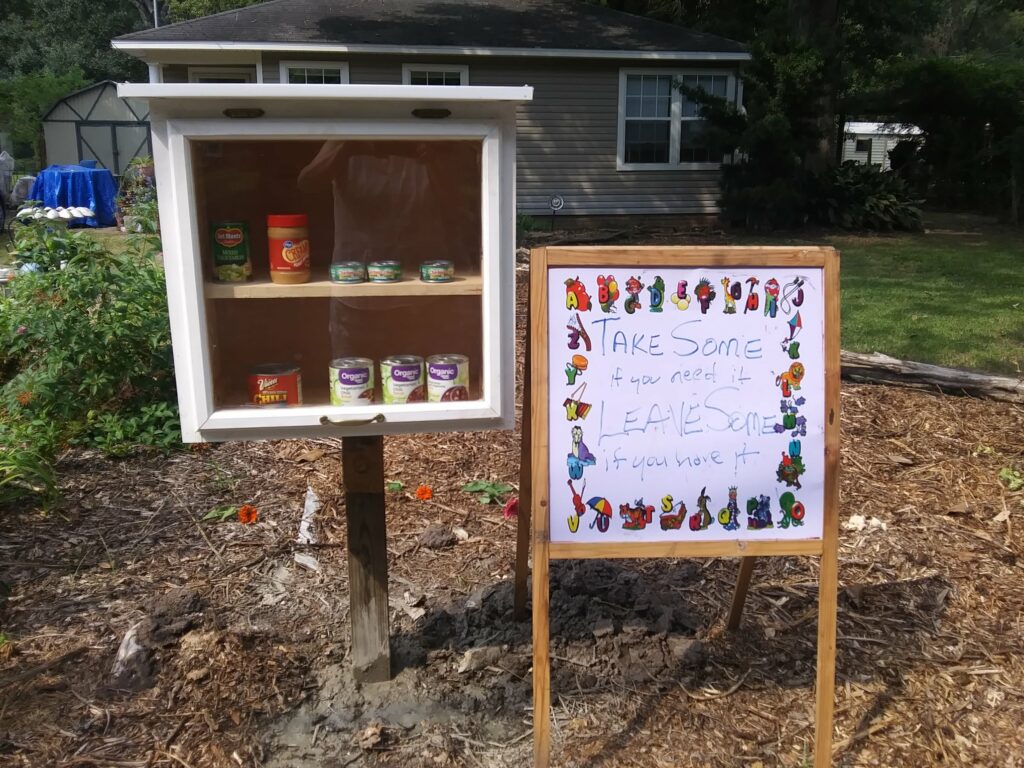 Originally founded to alleviate food insecurity, Micah 6:8 Mission works on behalf of a community facing many threats: climate change, environment degradation, unsafe drinking water, homelessness, and lack of equitable disaster mitigation and relief.
In response to the area's many disasters – seven federally declared in two years – Micah 6:8 Mission partners with the Disaster Justice Network, a group of community leaders, faith leaders, advocates, activists, practitioners, researchers, and students supporting disaster response and recovery efforts in a justice-oriented recovery process. They offer resources such as storm resilient rebuilding tutorials and hands-on resilient rebuilding demonstrations at the Evergreen Missionary Baptist Church in DeQuincy. As well, they illustrate best practices through renovating residents' hurricane-ravaged homes.
More than a year after Hurricane Laura, Mary Tezano's home — like more than 30 others in Calcasieu Parish – sat languishing under blue tarps with no FEMA assistance in sight. With a network of volunteers and donations from grass-roots organizations, Micah 6:8 Mission helped make the Tezano home livable and more resilient.
"We're trying to spread the word to everybody that these resilient building techniques are going to save people a world of distress and despair and waiting for a recovery after the next storm — because we know the next storm is coming," Robertson said.
Micah 6:8 Mission works with volunteers to build capacity for community health improvements. Students from Georgia State developed a community education program and Sulphur High School collected data in a public health survey to educate the community on their environmental risks and actions they can take in an area surrounded by heavy industry. Focusing on the community's well-being, Robertson recognizes the inextricable ties between big business and local economies.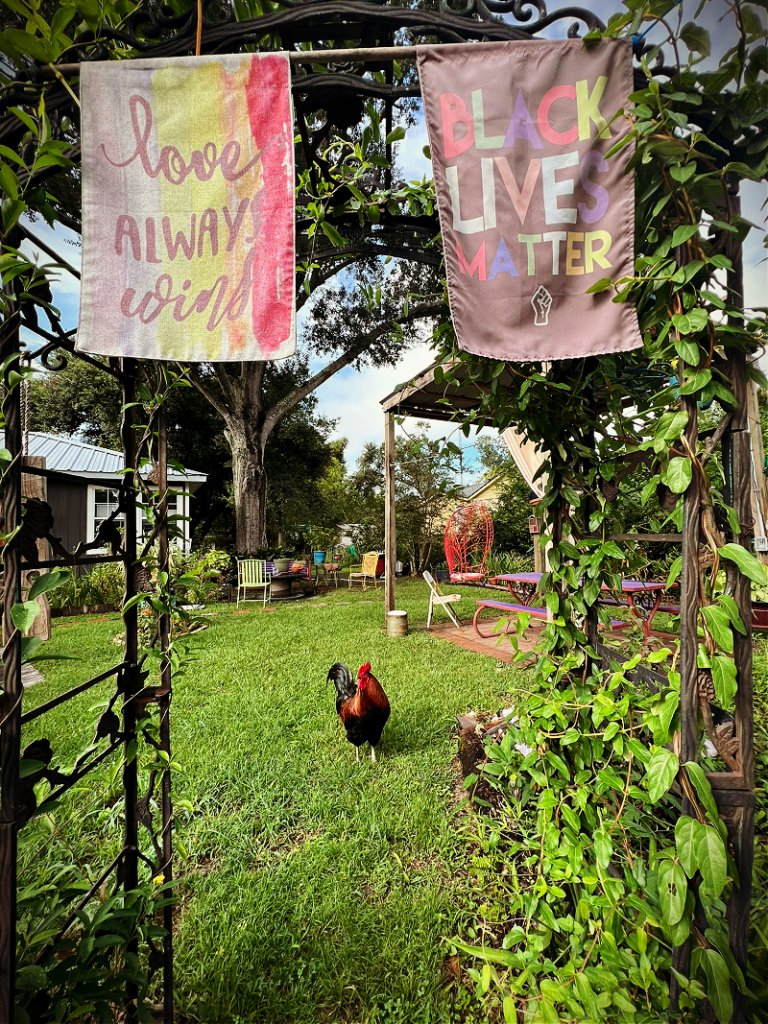 "The intention is not trying to get rid of the petrochemical industry, just to make our environment safer," Robertson said.
Safe drinking water is paramount to a healthy community, yet Sulphur's water is plagued by problems. Environmental activist Erin Brockovich likened the situation to that in Flint, Michigan, posting pictures of brown tap water on Facebook, calling out Sulphur's mayor.
"Dear Mayor Danahay, What the hell is going on with the water in Sulphur, Louisiana. This picture is worth a thousand words. Don't even try to convince these folks that this is Ok! Looks like another Flint on the horizon."
Robertson, who only drinks distilled water, works with groups such as the Cajun Commissary and the Clean Water Coalition to advocate for clean water and provide filters for those in need. They have set up filtered water stations across the city for public use, particularly for low income and the elderly who may not have access to, or resources to buy, clean water.
In 2022, the Louisiana Water Sector Commission granted the city $5 million for water improvements, which will include the removal of iron and manganese.
"We are all excited about the prospect of safer, fresh tasting, clear water. As the City of Sulphur is being proactive in responding to contaminants that are not yet regulated by the state, we hope they continue this by addressing other contaminants as well," Robertson said.
Micah 6:8 Mission has eyes on the hungry and unhoused in the area. Each Sunday, Robertson serves meals in her front yard and has plans to create a community center nearby where community members can access needed resources.
Robertson remains cautiously optimistic yet knows there's much more to do.
Cynthia Robertson
cindy@micah68mission.org
Air Pollution, Heat, Hurricanes, Water Contamination
Community Farm/Gardens, Community Science, Direct Relief and Aid, Fighting Industrial Contamination, Halting Bad Development, Renewable Energy