"Newark is such a stressful city. We want to make this a welcoming, peaceful place."

– Wynnie-Fred Victor Hinds, Executive Director, Weequahic Park Association
In the 19th century, Frederick Law Olmsted transformed public spaces in the US. Before he did, an industrial working class labored under grime, smog and disease while rich and powerful citizens freely accessed nature's splendors or maintained them in private gardens. Olmsted imagined a network of public parks to maintain and cultivate natural beauty for the mental, emotional, physical and spiritual health of working people.
"…[T]here is such a pleasure, common, constant and universal to all town parks, and that it results from the feeling of relief experienced by those entering them, on escaping from the cramped, confined and controlling circumstances of the streets of the town; in other words, a sense of enlarged freedom is to all, at all times, the most certain and the most valuable gratification afforded by a park."

– Frederick Law Olmsted
Weequahic Park in south Newark, New Jersey is an Olmsted legacy park, designed by Olmsted's sons 125 years ago. Covering 311 acres and home to an 80-acre lake, the park and its naturalistic beauty has endured a century of urban development, serving at times as a thriving public resource and at others as a reminder of public investments now routinely neglected.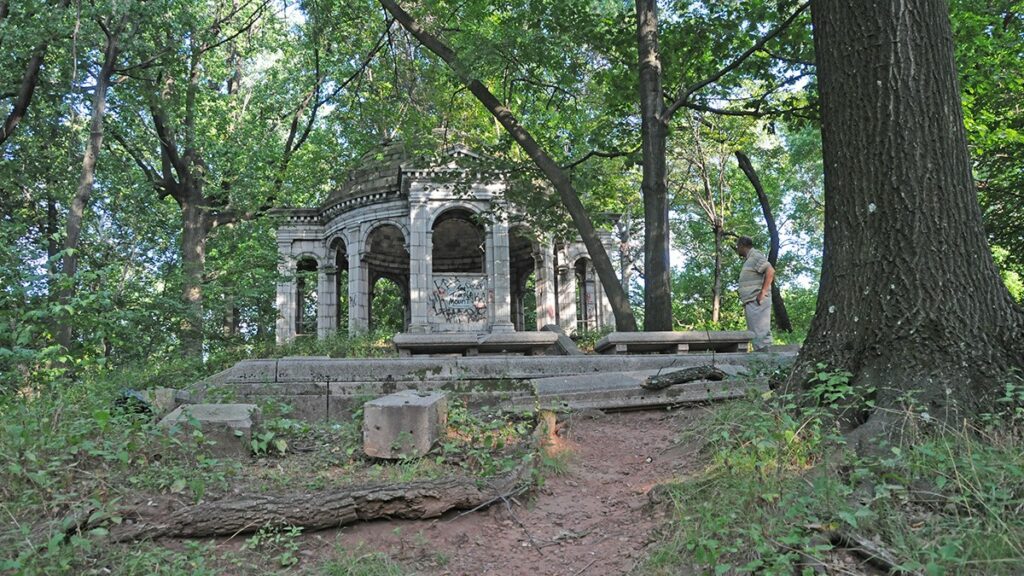 In the 21st century, the Weequahic Park Association (WPA) aims to return the park to its origins: as a sanctuary that brings nature to urban working people to calm their daily stresses and to improve their entire health. Founded in 1992 by local runners appalled at the state of disrepair into which the park had fallen, WPA has taken Olmsted's mission as their own. It aims to provide a public resource in public parks "…as centers that should provide a beautiful respite from the stress of daily life, by maintaining, preserving and restoring Weequahic Park and Weequahic Park Lake."
A century of urban development has brought serious 21st-century challenges to the park's 19th-century infrastructure. Weequahic Park is now divided by a highway and train line. On its east side, more freeways and train tracks buffer the park from Newark's Liberty Airport and its busy port connecting New Jersey to New York to the Atlantic Ocean.
Groundwater contamination in the immediate area includes toxic levels of lead, arsenic, chromium and a host of other deadly contaminants. Brown fields and hazardous waste sites dot neighborhoods surrounding the park, and a registered superfund site sits one block from the park's eastern edge. The park's lake hides deep layers of sludge that have been dumped and have seeped into its waters; algal blooms cover the lake every summer, depleting oxygen for aquatic life.
"The possession of arbitrary power has always, the world over, tended irresistibly to destroy humane sensibility, magnanimity, and truth."

– Frederick Law Olmsted
Since 1995, WPA has partnered with Essex County to serve as the park's steward, but compounding problems of urban life have demanded an ecological perspective that well exceeds park boundaries. In other words, Weequahic Park serves as an anchor to rehabilitate and improve nature and its resources for an entire region.
As park stewards, WPA engages the public to educate citizens on environment and climate while providing recreational and cultural events to improve urban living. Recently, WPA has developed an extensive proposal to restore the park by cultivating green infrastructure—like shoreline rehabilitation or lake sediment remediation—and by improving recreational infrastructure—like recycled-rubber running tracks for public use. WPA also hosts social services programs, music, arts and other cultural events, recreational programs, festivals, and more at a dedicated community center developed in coordination with civic officials.
"The enjoyment of scenery employs the mind without fatigue and yet exercises it; tranquilizes it and yet enlivens it; and thus, through the influence of the mind over the body gives the effect of refreshing rest and reinvigoration to the whole system."

– Frederick Law Olmsted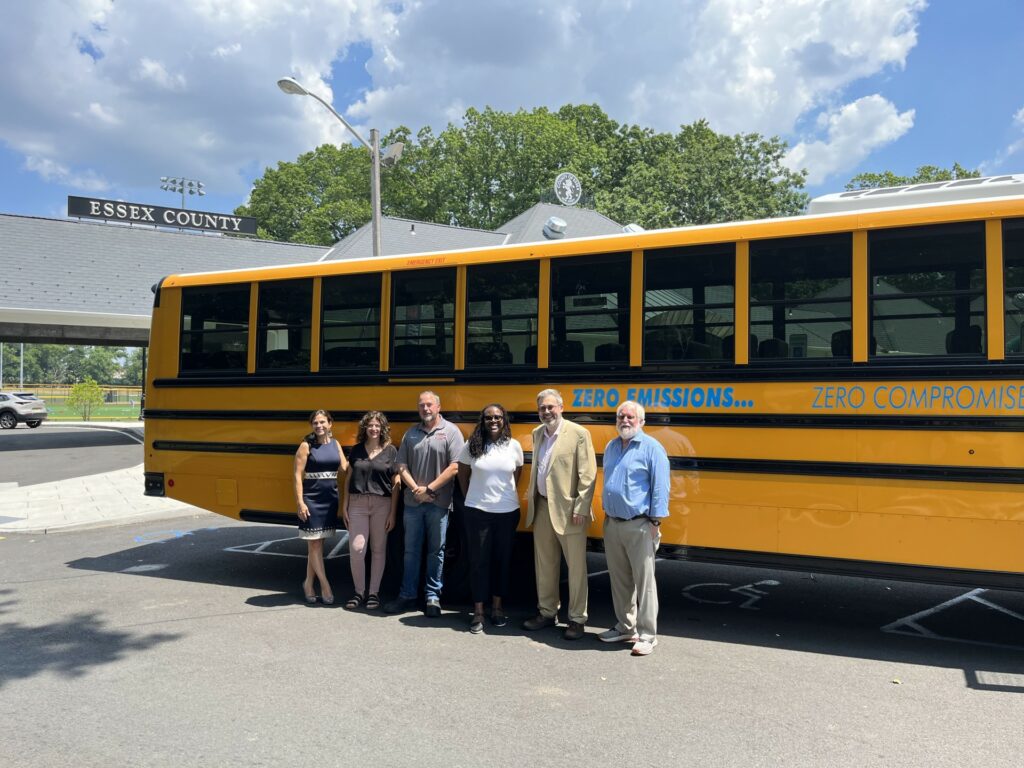 More and more, WPA coordinates with environmental activists to secure a healthy environment for citizens in the greater Newark area. Given the area's demographics, concern for environmental justice motivates this work. Newark itself is a majority-minority community. Predominantly black neighborhoods flank Weequahic Park to the northwest, while predominantly Latinx neighborhoods lie to the northeast. In multiple census tracts near the park, up to 40% of residents live in poverty. Like the park itself, area residents face significant environmental threats that compound economic insecurity and racism. Neighborhoods surrounding the park face air toxic cancer risks routinely above the 90th percentile for New Jersey communities.
WPA imagines a future where Weequahic Park improves the quality of life for its citizens and the region. Alongside its park programs, WPA has joined with Good Jobs, Clean Air NJ to fight against an expansive Amazon Air Hub at Newark's airport that would drastically increase air traffic and air pollution in an already hazardous environment. As of July 2022, the Port Authority has responded to public pressure by canceling talks with Amazon.
Moving forward, WPA plans a wide-ranging agenda to return Weequahic Park to its origins as a visionary public service and top-tier public park. A2 supports WPA's holistic efforts with connections to expert science and funding to help secure its agenda. In 2023, A2 will coordinate with WPA to bring federal resources to Weequahic Park's larger coastal environment. Ultimately, we join WPA and its forbear, Frederick Law Olmsted, to promote holistic health for all urban residents in New Jersey and beyond.
For more information:
How 'Unbuilding' Can Help Weather Climate Disasters, US News by Laurie Mazur, July 2023
This 'Crown Jewel' Of Newark Got A Big Upgrade: Weequahic Park, Newark NJ Patch, Sep. 2021
Newark Remembers 'Mootsie' Middleton and Carl Sharif At Weequahic Park Ceremony, Newark NJ Patch, Oct 2016
Wynnie-Fred Victor Hinds
wpapark@gmail.com
Air Pollution, Flooding, Sea Level Rise, Water Contamination
Environmental Justice Concerns
Hazardous/Toxic Sites, Lead Contamination, Superfund Sites
Art Activism, Community Farm/Gardens, Community Science, Fighting Industrial Contamination, Green Infrastructure, Nature-Based Solutions, Policy Reform