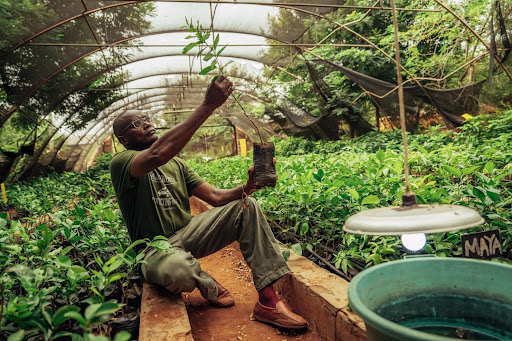 "We are granted permissions to take and give as Mother Earth opens to us each year. One of the most important renewal energy sources to humanity is humanity and obedience to natural law."
Renewal of Life Trust (ROLT) is a Richmond, Virginia-based organization advocating for the preservation and restoration of family and community rights to land and green spaces for more than 35 years. Seeing land access and agency as imperative for a sustainable future, the group has held steadfast to its original mission: land stewardship for healing and transformation.
"Land stewardship is taking on the front or backyard patch of land, nearby park space or the industrial polluter that butts the neighborhood or district. Land stewardship is preserving farms, sacred spaces and abandoned places to ensure healthy biodiversity today and for future generations. Land stewardship is a hand for land access and agency to conserve spaces for health and vitality. It's for the Renewal of Life. It's in our hands." ("Awakening")
The grassroots organization is led by 30+year activist Monica Esparza, trustee of Renewal of Life Land Trust and board member of The Virginia Environmental Justice Collaborative. Her experience in education, conservation, and transportation coupled with her passion for green advocacy and environmental justice is illustrated in the varied programs that ROLT offers.
In order to have healthy, safe communities and raise awareness of issues such as heat islands caused by industrial and transportation emissions, the "major players" must be made aware of the root causes, according to Esparza. To bring attention to areas facing disproportionate pollution and socioeconomic burdens, new interactive maps of Virginia aim to identify hotspots – one of which is Richmond – and their cumulative impacts. ROLT is working with the Transportation Climate Initiative to bring funds and pollution-cutting strategies to their historically disadvantaged communities.
Another focus of ROLT is the preservation and honoring of the Shockoe Bottom area of Richmond. From the 1830s through the Civil War, the area was the site of one of the largest slave trades in the United States, second only to New Orleans. Recognized by the National Trust for Historic Preservation, Shockoe Bottom contains invaluable archeological artifacts and historical treasures, including the African Burial Ground, where enslaved or imprisoned Africans were interred from 1799 through 1816. Economic investment and infrastructure improvement in the area have been spotty in the flood-prone neighborhood on the banks of the James River. Nevertheless, ROLT continues to work on many fronts to change that.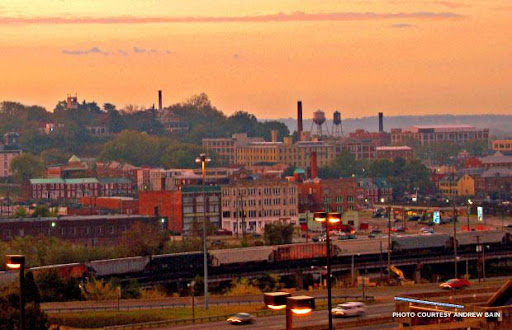 Preserving Shockoe Bottom is symbolic of Renewal of Life Trust's mission — reclaim the land, acknowledge the costs, and reimagine a sustainable future.
This is not an African story—it is the story of all of us," Monica Esparza said.
Written by Kerri McLean
Monica Esparza
Donations:
RenewalofLifeTrust@gmail.com
Air Pollution, Water Contamination
Community Farm/Gardens, Fighting Industrial Contamination, Nature-Based Solutions