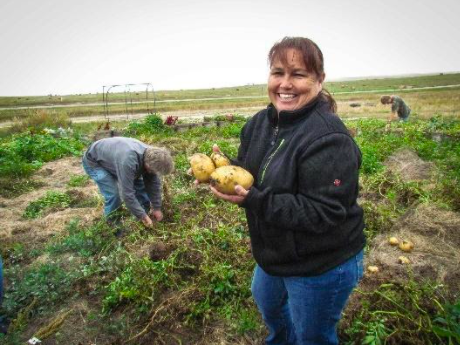 Rose Fraser has witnessed incredible growth on the Pine Ridge Indian Reservation in South Dakota — in both literal and figurative ways.
Director of the Oyate Teca Project, Fraser leads the non-profit organization to promote the wellbeing of children and their families through culture, education, recreational, and health programs. "Oyate Teca" is the Lakota name for "Young People," and they are central to everything the organization does.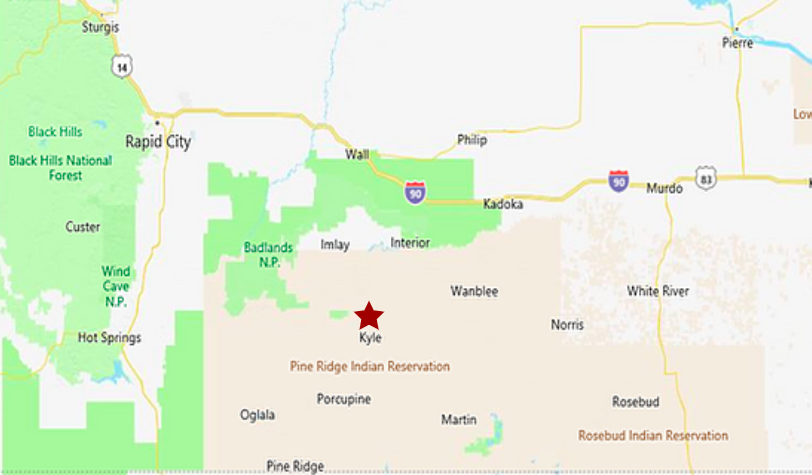 Founded in 1991, the Oyate Teca Project offers much needed programmatic activities and community outreach through programs such as suicide prevention, substance abuse prevention, and cultural activities (regalia and star quilt making for parents). They also offer daily activities such as movie night, game night, cooking classes, arts & craft classes, and special quarterly holiday celebrations for Easter, 4th of July, Halloween, Thanksgiving, and Christmas.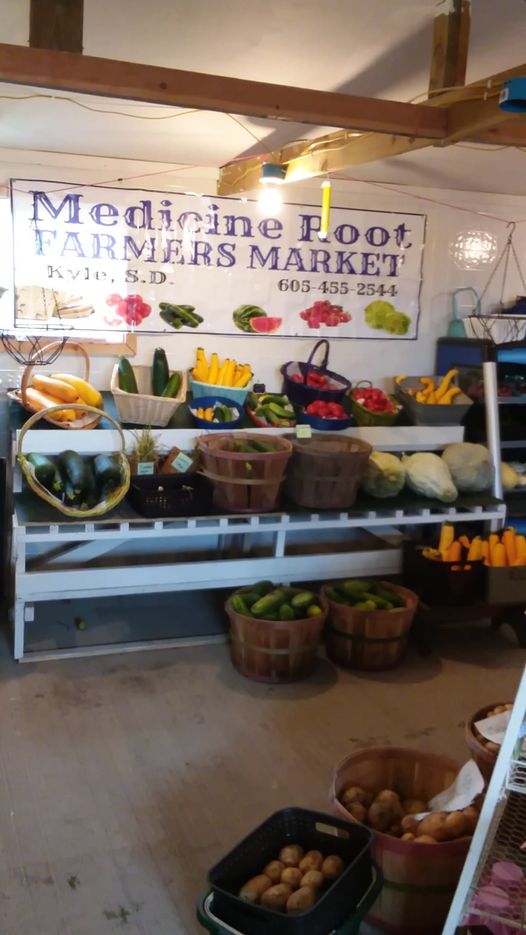 In 2010, they began work with the Lakota Beginner Farmer/Ranch Program to take the lead in a new garden program, and the results have been more than they could have imagined. What started as a local community garden led to the development of a farmers' market located at the Oyate Teca Youth Center, in addition to a mobile farmers' market. Students work in the garden, learn how to prepare the produce, and have immediate access to fresh vegetables and healthy foods. For the community, the farmers' market and garden provide a place where community members can purchase raw vegetables as well as traditionally derived crops and herbs.
The Medicine Root Gardening Program has become one of the Oyate Teca Project's most successful initiatives. In 2016, the first year of the program, eight people signed up. In 2020, despite COVID-19, 65 people from all areas of the vast reservation produced 42 gardens and 56,000 pounds of produce, directly impacting almost 400 people.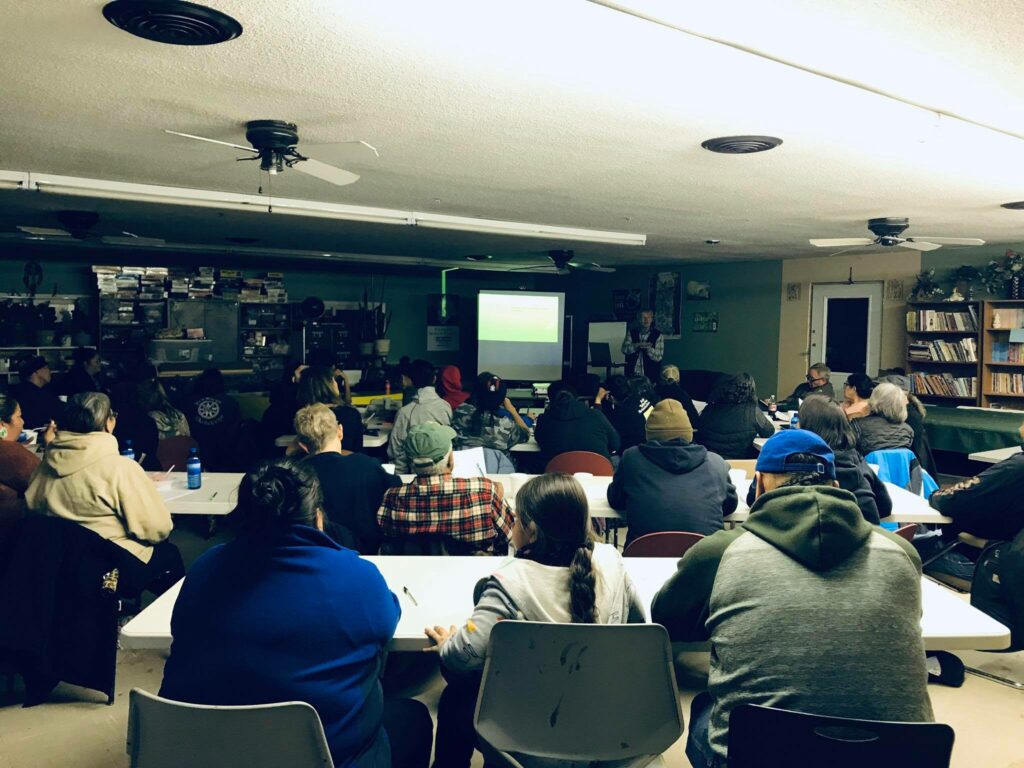 Students attend weekly classes for 16 weeks, learning how to plot a successful garden, raise healthy produce, preserve and sell their vegetables at the local farmers market, and complete an accounting course. Participants receive all the tools they need to begin and maintain a home garden – high quality seeds, tilling, fencing, and irrigation hoses – free of charge thanks to Running Strong for American Indian Youth, the USDA, and community supporters. By supporting such organic food and garden programs, Indigenous families have the opportunity not only to provide healthier eating options for themselves but also to sell any surplus produce and generate seasonal income.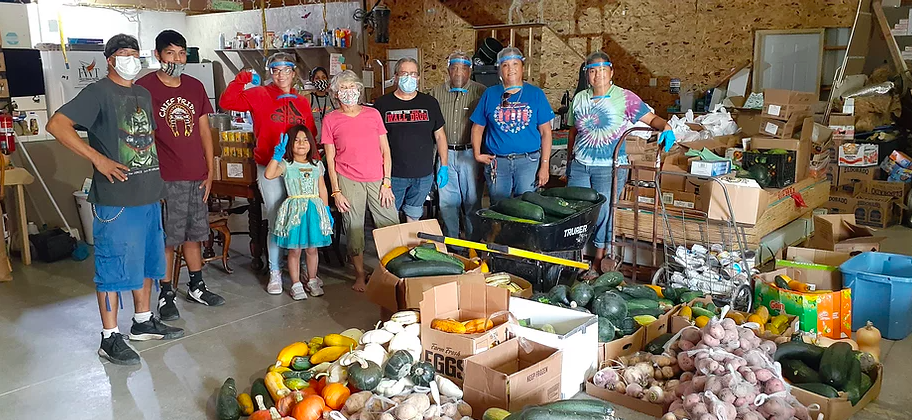 Like the seeds they sow, the Oyate Teca Project needs adequate space to flourish in its mission to nurture over 700 Lakota youth annually. And that space is soon to grow. Underwritten by Running Strong for American Indian Youth, the Oyate Ta Kola Ku (Friend of All Nations) Community Center is slated to more than triple the amount of programming space The Oyate Teca Project currently offers. The +21,000 square foot center is named for Running Strong co-founder Gene Krizek of Christian Relief Services, who was presented with the Lakota name, Oyate Ta Kola Ku (Friend of All Nations), in recognition of all he has accomplished through Running Strong, which he also co-founded more than 30 years ago with Olympic gold medalist Billy Mills.
The center will include space for a large multi-purpose gymnasium with a concession stand; a home economics teaching kitchen; classrooms for lessons such as sewing, music, and gardening; community showers which double as tornado and windstorm shelter; outdoor space for a farmers' market; a loading dock with a small warehouse and delivery truck access; and general meeting spaces.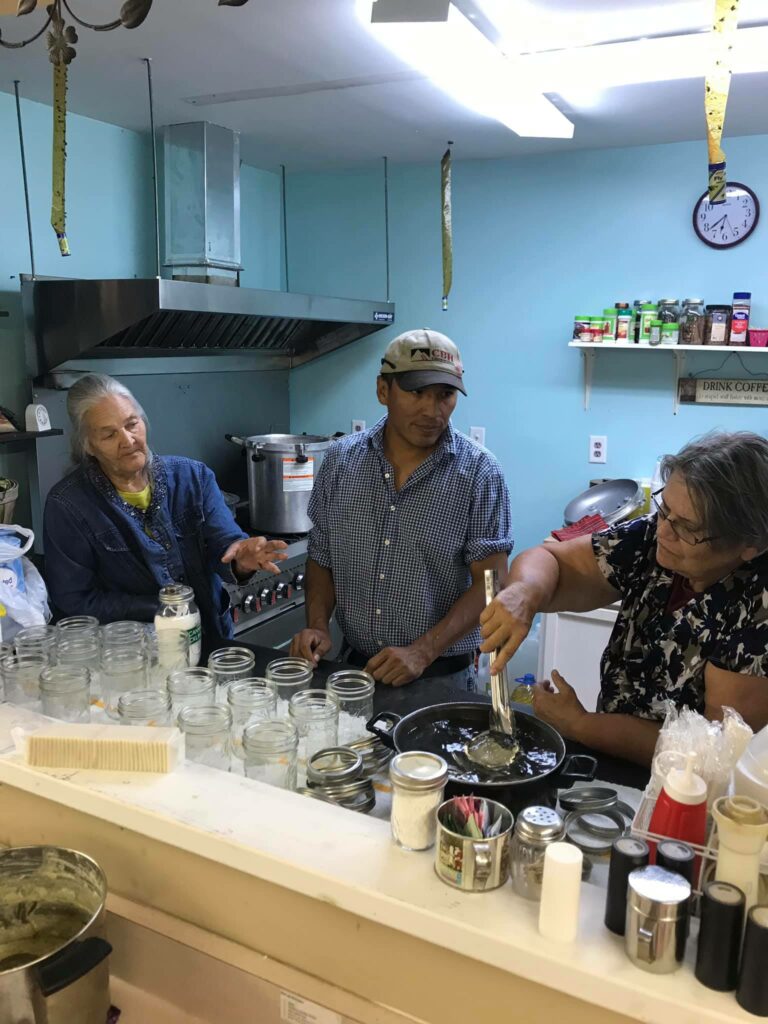 Written by Kerri McLean
Links
The Oyate Teca (Young Peoples') Project – Indian Youth
Running Strong For American Indian Youth And Oyate Teca Project Announce Construction Of New Community Center In Kyle, South Dakota — Christian Relief Services
Oyate Teca Project | First Nations Development Institute
Rebuilding Community & Food Systems on Pine Ridge | indiangiver (firstnations.org)
Rose Fraser, Field Coordinator & Oyate Teca Director, Receives a 2018 MIT Solve Fellowship! – Indian Youth