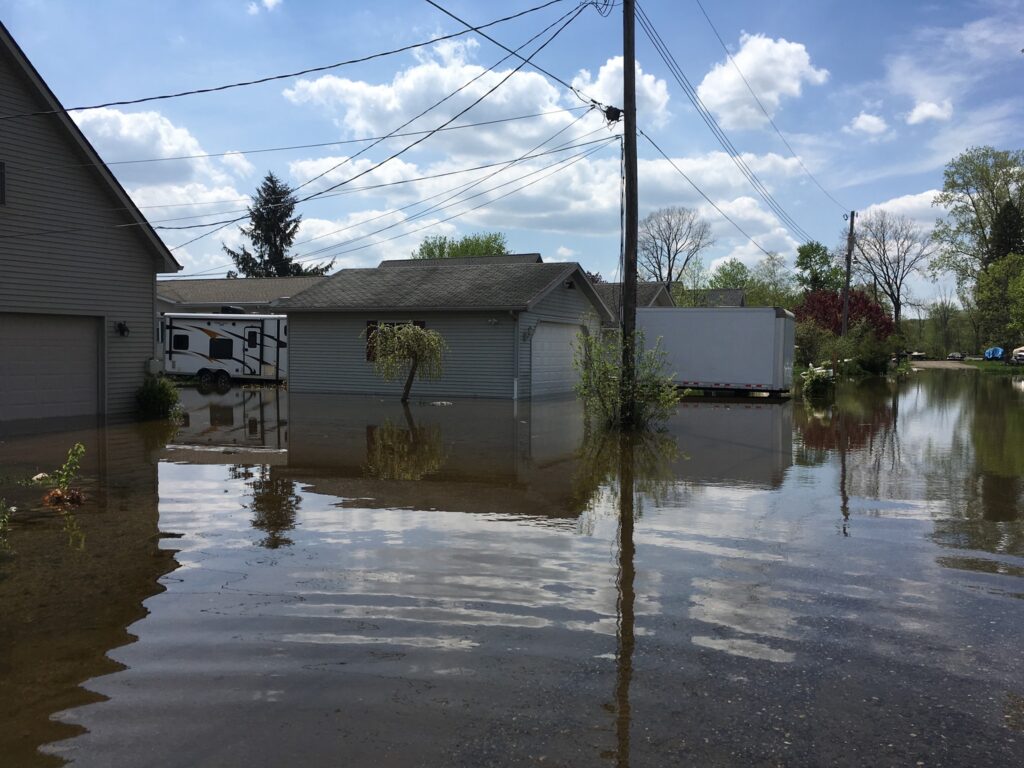 Since 1951, precipitation has increased by 14% across the Great Lakes region. Heavy storms are occuring 35% more often which is a major cause of widespread flooding. In March of 2020, the Huron River Watershed Council reported that
"Water tables remain well above normal, and the Huron River is flowing higher season-for-season compared to any period in recent memory. Since May of 2019, the flow of the river is consistently higher than average. Many creeks repeatedly overflow their banks, and many normally seasonal wetlands hold standing water through late summer."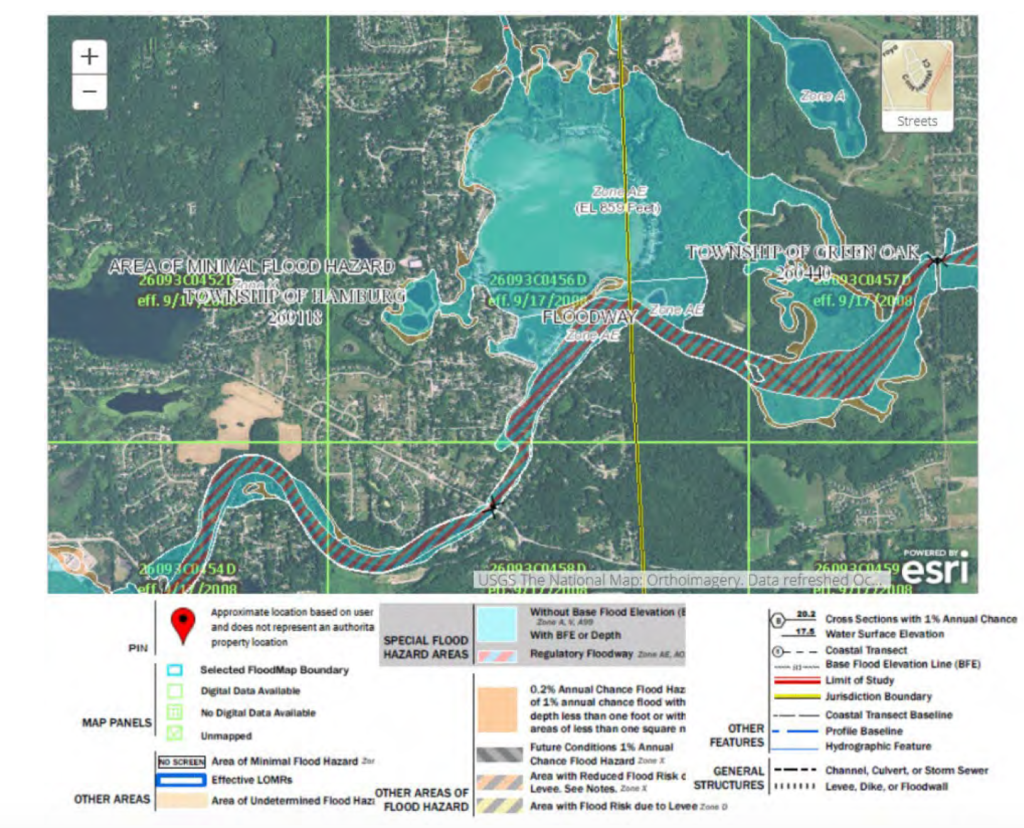 Amber Bismack is a co-leader of the Residents Working Against Huron River Flooding and a Post-Doctoral Research Associate in Science Education. Living in the Huron River watershed, Amber experienced the flooding around Huron River and Ore Lake and her experience in science communication made her uniquely suited to reach out to the news, local government, environmental companies and regional organizations to call attention to the repetitive flooding she saw.
"It's one thing to deal with flooding once every 4 or 5, 10 years. It's different to have to deal with it 5 times in less than 5 years." Amber Bismack
Those efforts led Amber to the Thriving Earth Exchange organization. Together they are working to find solutions to the region's flooding that use green initiatives, like wetland development, for flood mitigation.
Community leaders have set the following goals for the project:
Collect and analyze data on upstream water inputs to Ore Lake and the Huron River to inform solutions
Use the information about upstream water inputs to assess the extent to which wetland restoration and/or protection upstream could mitigate flooding
Target where wetland restoration and/or protection efforts would be most beneficial in helping retain water during large rain events.
Identify available and applicable grants and other funding sources
Collaborate with community leaders to write proposals for funding
Anthropocene Alliance connected the group to the US Army Corps of Engineers Silver Jackets program with the goal of getting assistance in floodplain analysis. Meanwhile, Residents Working Against Huron River Flooding continues to engage their community in creative ways to minimize flooding along the Huron River and surrounding areas and sharing information about resources for raising structures and about upcoming flooding events.

Written by Michele Gielis
Links
Amber Bismack with Residents Working Against Huron River Flooding, Mike and Jon Got It Going On Podcast, Aug. 2022 – Discussion of newly funded project for flooding mitigation
Adapting to Chronic Flooding: Survivors' Stories and Actions they Take! America Adapts Podcast by Doug Parsons, June 2022
Hamburg Township residents band together to find solutions to flooding, August 22, 2021
Flooding leaves neighbors concerned for their safety
Analyzing Upstream Inputs to Ore Lake and Assessing Wetland Restoration Options for Regional Flood Mitigation, Thriving Earth Exchange.
Flooding Continues Along Huron River & Lakes In Hamburg Township, WHMI, May 16, 2018
Halting Bad Development, Nature-Based Solutions