Center for Environmental Transformation
Camden, New Jersey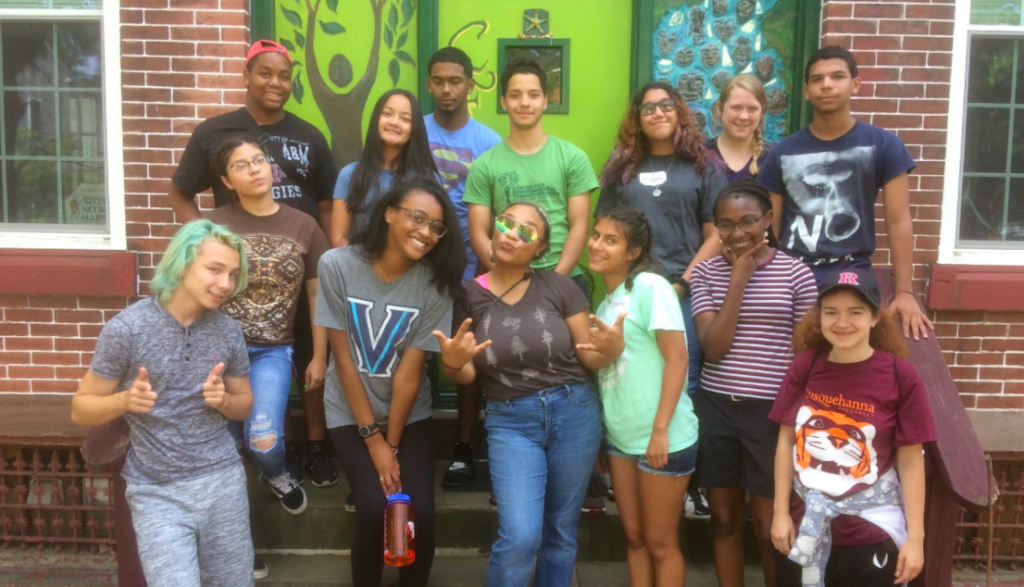 The Center for Environmental Transformation began in 2007, primarily as a retreat center for college groups and organizations to connect to each other, their community and the earth under their feet. They seek to immerse us in understanding and reconciling the ironies of our current era. As described on their website:
"The beauty of a city rests in its ability to reveal humanity's dual capacity for healing and harm and of all the cities in the United States, Camden might be one of the most ideal for understanding our collective environmental impact. Here, industries and practices which form the foundation of our society but create so many undesirable by-products sit adjacent to households, gardens, and schools where life is springing up and blossoming daily."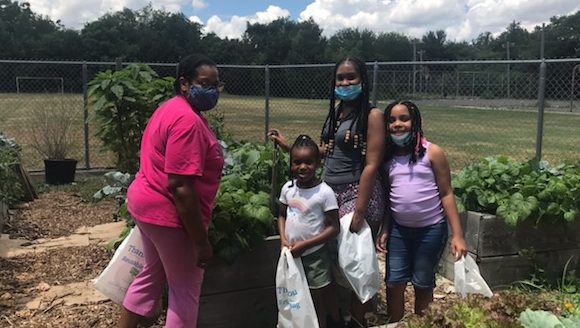 Camden is located directly across the Delaware River from Philadelphia, Pennsylvania. For much of its existence, it has served as a secondary transportation hub to Pennsylvania and host to industry's booms and busts throughout the previous and current century. In 2001, the New York Times described the Waterfront South community as heavily industrialized:
"Sandwiched between Route 676 and the Delaware River opposite Philadelphia, Waterfront South has 2,100 residents living in a neighborhood of less than a square mile crammed with a power plant, a trash incinerator, a sewage plant, a scrap yard, an auto wrecker and boarded-up factories."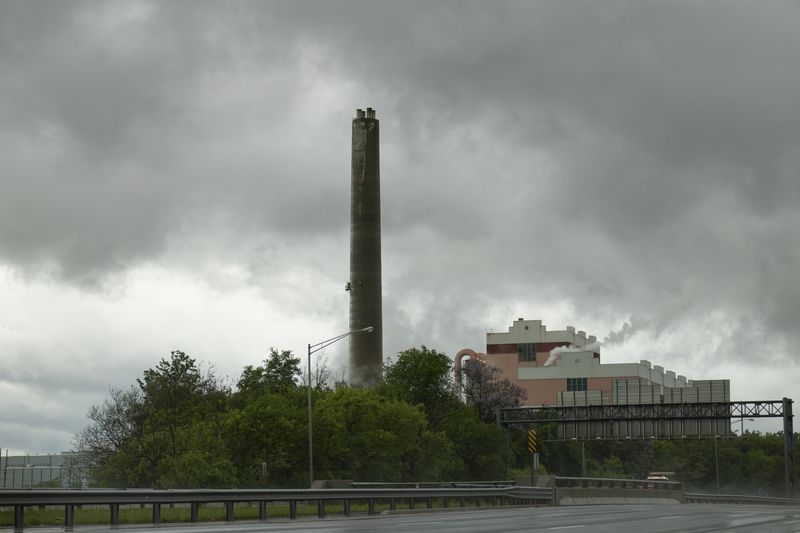 Camden County has among the state's highest rates of asthma hospitalizations. According to the New Jersey Department of Health, one in three children have asthma, with higher rates in "Black and Latino communities like Camden, where asthma mortality rates are three times higher."
With a community facing these kinds of environmental challenges, The Center for Environmental Transformation has evolved two more programs:
Urban Farm: A summer youth program employing Camden teenagers to help manage the program's beautiful gardens and run the weekly farm stand, gaining valuable life skills. A team recently created their very own Kapow! hot sauce brand with a pepper surplus.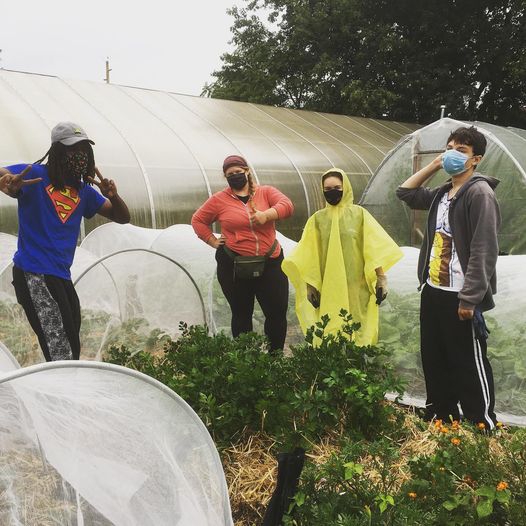 Environmental Justice: "We work with our neighbors to uplift their voices and gain a seat at the table in the struggle for clean air and access to fresh, healthy food in the heavily industrialized and historically polluted and under-served community of Waterfront South."
On January 29, 2021, a fire broke out in South Camden that crystallized all the community's issues and the work that CFET has done. The fire was at EMR Recycling, which recycles cars. A 2- to 3-story pile of shredded auto parts, together with industrial waste, known as "fluff" caught fire. The noxious fumes drove residents from their homes, but the fumes did something else too.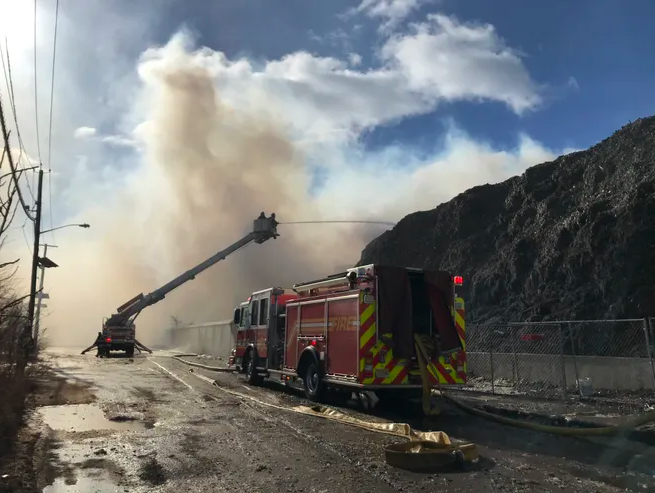 "The fire, [Jon] Compton said, 'highlighted the importance of linking air quality to health, and the need to focus on the issue.'" Hosting virtual meetings with EMR so residents could voice their concerns, CFET's Director, Compton, noted, "In that sense, the EMR fire was very timely,' he said. 'It was definitely a tipping point for us. … This was the first issue where we could take the background we'd spent a year building up and have so many people show up and talk about their experiences.'"
In August 2020, landmark environmental justice legislation passed in New Jersey that aims to limit new pollution sources in neighborhoods already shouldering a disproportionate burden. NJ S232 (20R), is the first law of its kind in the country and promises that frontline communities will get relief from the barrage of polluting industries that target their neighborhoods. By March 2021, however, the legislation had not been enacted by the state, because regulations that specify how to implement the law's requirements are not finished. CFET's Kate Cruz, Environmental Justice Coordinator framed their concern, "If companies can secure permits for polluting facilities during this window, that 'puts people in a more vulnerable position and doesn't give the [Department of Environmental Protection] the strength to protect communities as well they should.'"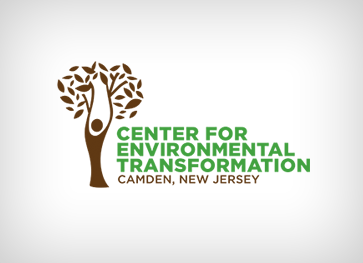 The Center for Environmental Transformation forges ahead keenly aware of their role and responsibility. "'There are pitfalls for organizations like us to put our own agendas forward,' [Jon Compton] acknowledged. 'Instead, we need to act like a resource and help empower (residents) to speak up for their own rights. In our move toward advocacy, we need to make sure we do it in the proper way.'"
Written by Michele Gielis
Links
Camden Local Gardeners Free Access to Water Has Dried Up, Tap Into Camden, By Noah Zucker, July 2, 2021
Camden urban farming nonprofit expands mission to environmental justice advocacy, Courier Post Online, by Phaedra Trethan, March 26, 2021
Camden County needs a backup plan for future storms. Clean energy can be the solution, developer says., NJ.com, by Michael Sol Warren | NJ Advance Media , March 6, 2021
Polluting facilities may get permits before rules for environmental justice law finalized, Politico, by Samantha Maldonado, March 2, 2021
Fire at South Camden recycling plant sends noxious smoke into neighborhood, Courier Post Online, by Phaedra Trethan, January 29, 2021
EMR Fire Aftermath: Camden Residents Exasperated Over Explosions, Smells, Other Issues, Tap Into Camden, by Steven Rodas, February 19, 2021
This Project Wants to 'Clear the Air' in Camden Through Education, Insider New Jersey, by Steven Rodas, October 2, 2020
Invincible City Will Take On Camden's Food Desert Issue Starting in 2021, Tap Into Camden, by Steven Rodas, September 8, 2020
Proposed Camden Micro-Grid Makes Progress Despite Incinerator Opposition, Tap Into Camden, by Steven Rodas, August 14, 2020
Massive, Diverse Groups To NJ Assembly: Pass Nation's Strongest Cumulative Impacts Bill, Insider New Jersey, July 20, 2020
Earth Day Comes to Campbell Soup Company with Creation of Vertical Garden, Tap Into Camden, April 24, 2019
Camden teens learn nutrition from the ground up, Courier Post Online, by Shannon Eblen, April 9, 2015
Contact
Jon Compton
Website/social media
www.cfet.org
Climate impacts
Flooding
Water contamination
Air pollution
Strategy
Halting bad development
Fighting industrial contamination
Renewable energy
Community farm/gardens
501c3 tax deductible
Yes
Accepting donations
Yes – donate here.