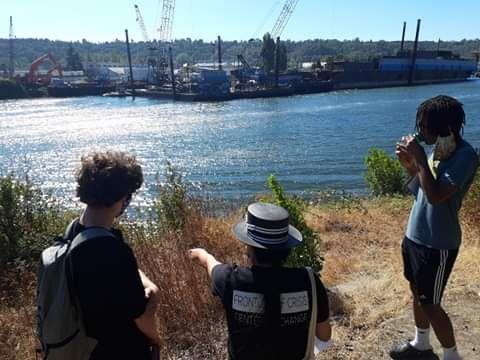 Georgetown is Seattle's oldest community, built by hard-working families with storied histories. It is the last working class neighborhood in this capital city of Washington State and from its beginnings in 1850, it has increasingly become hemmed in by Seattle, which was the fastest growing city in the U.S. from 2010-2018. In the process, Georgetown's parks and open spaces have been sacrificed to the needs of industry, sliced and diced by heavy traffic and railway tracks.
For Rosario-Maria Medina, "Georgetown is home and family history. It's where her extended family got a toehold in Seattle when they moved up here from Texas. The house on Carleton Avenue that her great-uncle bought in 1956 sheltered three generations of the family."*
What Rosario also knows is that her community suffers high rates of air pollution and consequently, increased rates of asthma. In 2019, Rosario told Investigate West in an interview that, "Members of [her] family suffer from asthma and other respiratory problems, and they routinely have to see the doctor for as-yet-undiagnosed maladies that she believes stem from living in a virtually treeless area."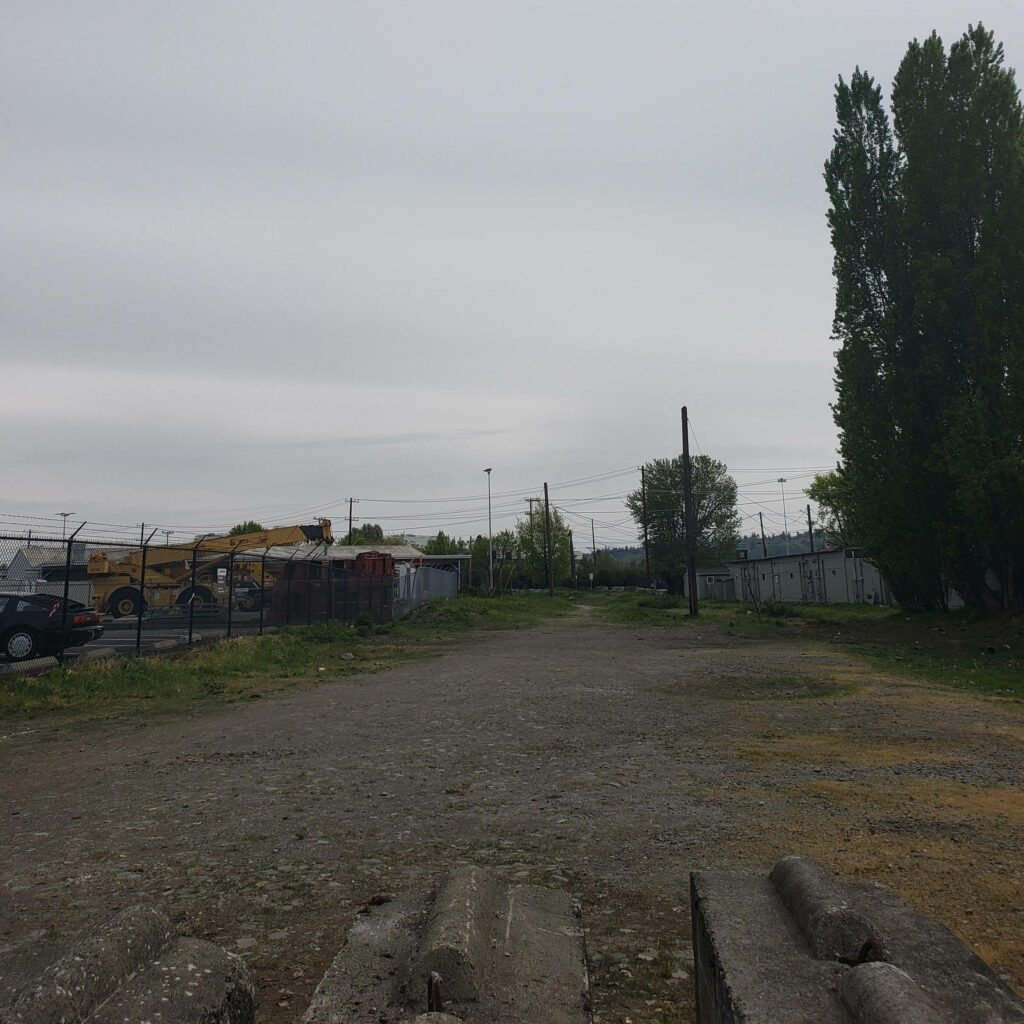 As a community activist and Board President of the Friends of Georgetown History, Rosario knew that open green spaces in her community could make all the difference. The Georgetown Open Space Committee was formed as an informal subcommittee of the Georgetown Community Council (GCC) to work with the Seattle Parks Foundation (SPF) in 2017. They coordinate a neighborhood response team to improve and increase green spaces and connectivity in Georgetown and surrounding communities.
The Georgetown Open Space Vision Framework was launched in 2017. This initiative works to engage residents and business owners to identify areas for improvement and new projects for green, open spaces with the Open Space Committee being instrumental in building those relationships. They meet each month on the 4th Monday at 6:00PM on zoom.
Written by Michele Gielis
Links
Community groups oppose slated change to Duwamish River cleanup, Real Change News, April 14, 2021
Georgetown neighbors lack options for West Seattle traffic mess; Gridlock coming, neighbors say; CM Tammy Morales weighs in, Westside Seattle, May 4, 2020
Port of Seattle wants your vote on new names for parks along Duwamish River, Kiro 7 Local News, September 15, 2020
Will Seattle Finally Protect Its Trees? A Leafy Promise Left Unfulfilled July 30, 2019
*Seattle Parks Foundation Connections, Fall 2016 (Newsletter)
Air Pollution, Flooding, Water Contamination
Affordable Housing, Elevation or Relocation of Homes, Fighting Industrial Contamination, Halting Bad Development, Nature-Based Solutions