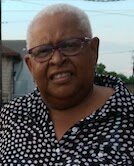 DEBRA CAMPBELL
Debra is Secretary and Treasurer for A Community Voice and Chair of its Upper 9th Ward chapter in New Orleans. A native New Orleanian, she cares for a child with a severe disability and an elderly relative in her nineties.  She leads ACV's work to prevent flooding in the city. She has fought lead contamination of water, and against the closure of the only local post office servicing the 9th ward.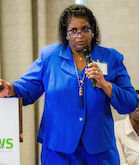 KATHERINE EGLAND
Katherine is co-founder of the Education, Economics, Environmental, Climate and Health Organization (EEECHO), a Gulf Coast environmental and social justice coalition. She is also the chairperson for the Environmental and Climate Justice Committee for the National Board of Directors of NAACP. She joined Higher Ground to help protect her community against dangerous development of essential wetlands.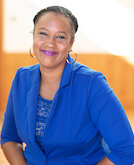 CAMILLE HADLEY
Camille is the Program Director of Little Growers Inc. in Melbourne. FL, a youth urban agriculture program which promotes food security, and leadership skills. When Camille's home flooded during Hurricane Irma, she joined Higher Ground. She is one of 22 grassroots leaders selected for the Sierra Club and Women's Earth Alliance 2019 U.S. Grassroots Accelerator for Women Environmental Leaders.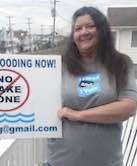 SUZANNE HORNICK
Suzanne is the founder and chairperson of the Ocean City Flooding Committee in Ocean City, NJ., a coastal community plagued by regular flooding. Suzanne is a long-time resident of Ocean City (her family has owned their home since the 1940s), and she's dedicated to promoting flood awareness and education, civic activism and protecting her community for generations to come.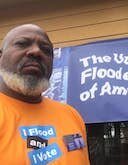 HILTON KELLEY
Hilton is the Founder and Executive Director of the Community In-Power and Development Association Inc. in Port Arthur, TX. When in 2017 Hurricane Harvey caused catastrophic flooding in his community, the U.S. Navy veteran, accomplished actor and Goldman Prize winning environmental justice activist joined forces with Higher Ground to fight flooding.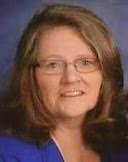 SUSAN LILEY
Susan is Co-Founder of Citizens' Committee for Flood Relief and a passionate community activist. Susan is dedicated to implementing sustainable flood solutions and disaster readiness plans to protect her beloved, historic hometown of DeSoto, MO, which has suffered repeated flooding.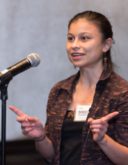 Sheelah Bearfoot (PROGRAM MANAGER)
Sheelah Bearfoot graduated with a degree in Genetics and Plant Biology from UC Berkeley in 2016. She's Chiricahua Apache, and upon graduation worked at the Native American Health Center in San Francisco as a diabetes educator and referral coordinator before starting a Master's in Environmental Health Science at Johns Hopkins, continuing her focus on Indigenous health disparities. In her spare time, she's also a speech and debate coach.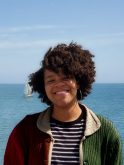 Kalina Browne (VOLUNTEER)
Kalina Browne (she/her) is a master's student in the UCSC Coastal Science and Policy program focused on Justice, Equity, Diversity and Inclusion (JEDI) in the environmental field. As an islander, from St. Vincent and the Grenadines, she has a strong interest in climate change and justice which was her focus when she worked with Ocean Conservancy as a Roger Arliner Young (RAY) Fellow. Kalina is currently a Green 2.0 fellow, where she is researching how NGOs engage with underrepresented coastal communities.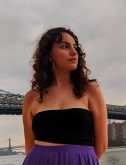 Sabrina Chapa (PROGRAM MANAGER)
Sabrina (she/they) is a Xicana from the frontlines of so-called South Texas (Karankawa land). She is a proud "Earth Protector at the intersections of just practice, biocultural ecology, and radical transformation". She got her M.S. in Environmental Policy and Sustainability Management with a focus on Ecological Justice. She's also a co-researcher with the Tishman Environment and Design Center and volunteer for her community. She was previously Fellow with Our Climate and worked within the NY Renews Coalition.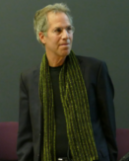 STEPHEN F. EISENMAN, PH.D (VOLUNTEER, DIRECTOR OF STRATEGY AND CO-FOUNDER) 
Dr. Eisenman is Professor of Art History at Northwestern University, a widely published writer, critic, and curator, and an activist who has campaigned against climate change, U.S. sanctioned torture, long-term solitary confinement and animal abuse.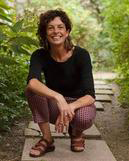 HARRIET FESTING, M.PHIL. (EXECUTIVE DIRECTOR AND CO-FOUNDER) 
Harriet has 25 years' experience managing award winning programs that tackle climate change. Harriet's experience stretches across diverse fields – water, energy, agriculture, housing – within government, non-profits and academic sectors in the US and UK.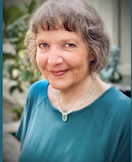 MICHELE GIELIS (COMMUNICATIONS Manager).
Michele has spent the last decade helping nonprofits raise their voice for change. She looks to make action meaningful by connecting people to the technology and messages that bring resonance and resilience. Michele is proud to support the Anthropocene Alliance working to get communities to #HigherGround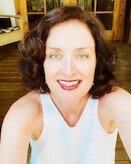 KERRI MCLEAN (VOLUNTEER, WRITER AND COMMUNICATIONS EXPERT)
Kerri is a Florida-based educator and writer devoted to telling the stories of heroes on the front lines of environmental justice. Experiencing over 30 years of hurricanes in the Florida Keys, she understands the ravages of climate change and repetitive flooding.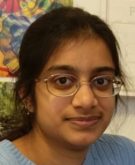 Poorvaja Rajagopalan (Federal Liaison & Grant Writer)
Poorvaja graduated from the University of Chicago with a double major in public policy (focused on environmental science) and history (focused on British colonialism). She most recently worked as a paralegal at a business immigration firm. In her free time, she watches a lot of movies and reads a lot of comics.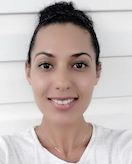 MICHELLE SMITH (OPERATIONS MANAGER)
Michelle is also the Marketing Director for the Community In-Power and Development Association Inc. She received her Bachelor's degree from HAN University in International Business and Languages, and her Master's in Business Administration from Radboud University.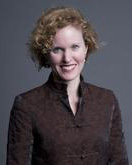 JOYCE COFFEE, LEED AP (CHAIR)
Joyce is President of Climate Resilience Consulting, working with leaders to create strategies that protect and enhance markets and livelihoods through adaptation to climate change. Previously, she was managing director of the ND Global Adaptation Initiative, led the City of Chicago's Climate Action Plan and worked in water-related international development.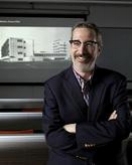 PAUL B. JASKOT, PH.D. (TREASURER)
Paul is Professor of Art, Art History & Visual Studies at Duke University. His work focuses on the relationship of art, architecture, and urbanism to politics in the modern period. He was the Andrew W. Mellon Professor at the Center for Advanced Study of the Visual Arts at the National Gallery of Art (2014-2016). From 2008-2010, he was President of the College Art Association.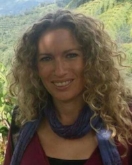 AIDIL OSCARIZ
Aidil is Vice President of Policy and Advocacy for Catalyst Miami, a social and environmental justice nonprofit. She has advocated on behalf of immigrants, and worked to increase the civic participation of underrepresented groups. Aidil holds a Master's degree in Comparative Sociology from Florida International University and a JD from Fordham University.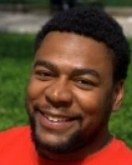 burrell poe
Burrell is a Nonviolence Trainer at the Institute for Nonviolence Chicago and has a background in social and environmental justice. He is on the Emerging Leaders Board at the Mikva Challenge and Compassion It Chicago. Burrell is a U.S. Army Veteran from the West Side of Chicago. He practically lives on his bicycle and is an enthusiastic composter.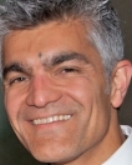 RAJ PANDYA
Raj is the founding director of the American Geophysical Union's Thriving Earth Exchange (TEX). He is also a founding board member of the Citizen Science Association, former commissioner of Education and Human Resources for the American Meteorological Society, serves on the board for Public Lab, and chairs the National Academies committee on "Designing Citizen Science to Support Science Learning." He holds a Ph.D. from University of Washington in Atmospheric Science.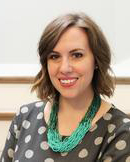 SUSIE SKARFORD (SECRETARY)
Susie is currently a blogger at Pins and Procrastination. She is passionate about advocating for environmental causes. Susie received her Master's in Environmental Law and Policy from Vermont Law School.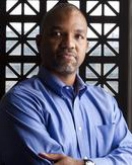 ERIC TATE, PH.D. (VICE CHAIR)
Eric is Assistant Professor at the University of Iowa, Department of Geographical and Sustainability Sciences.  He teaches and conducts research in the areas of flood hazards, water resources, environmental justice, and social vulnerability, primarily using geospatial indicators to examine environment-society interactions.  Dr. Tate earned his PhD in Geography from the University of South Carolina.
Top illustration: Gordon Parks, Haverstraw, New York. Camp Christmas Seals, 1943. Learn about this artwork.