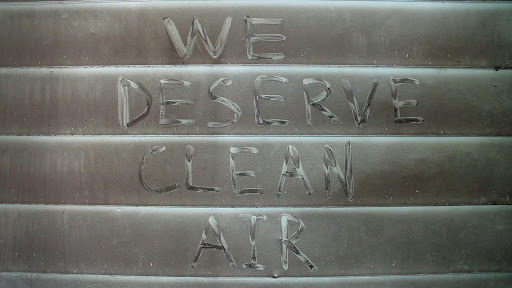 "Everyone Deserves Healthy Air" is a simple truth that should go without saying.
Yet, many residents of Greater-Birmingham (AL) suffering from a polluted environment have needed that message broadcast loud and clear. That's where GASP, the Greater-Birmingham Alliance to Stop Pollution, comes in.
"We focus on air quality, environmental justice, and climate change – viewing everything from a public health perspective," Michael Hansen, GASP Executive Director since 2015, said.
A life-long advocate for health equity, food access, civil rights, and social justice, Hansen has extensive experience and training in public health and environmental protection. In recent years, GASP has worked to raise awareness of the impact of air pollution, particularly in North Birmingham neighborhoods mired in deadly levels of industrial pollution. Their award-winning documentary "Toxic City: Birmingham's Dirty Little Secret" highlights the Collegeville, Fairmont and Harriman Park communities "boxed in by heavy industry, raining soot and chemicals down on the residents and their property."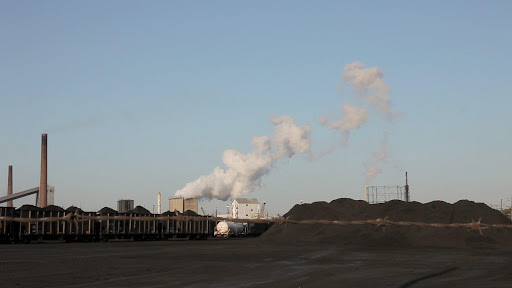 GASP has filed multiple complaints with the EPA alleging that the Jefferson County Department of Health violated provisions of the Civil Rights Act of 1964 when it granted emissions permits to ABC Coke and Walter Energy that would "adversely and disparately" affect African-American residents of the county. They have doggedly pursued fines and closures against polluters, and remediation and reparations for victims.
In 2020, Bluestone Coke was found in violation of air regulations and operating without a business license from the City of Birmingham as required by law for over two years. The Jefferson County Department of Health filed a complaint against Bluestone Coke in the Circuit Court of Jefferson County for numerous violations of its Air Pollution Control Rules and Regulations and the Alabama Air Pollution Control Act. It also denied Bluestone Coke's Title V operating permit due to Bluestone's inability to operate its machines and equipment in compliance with the regulations.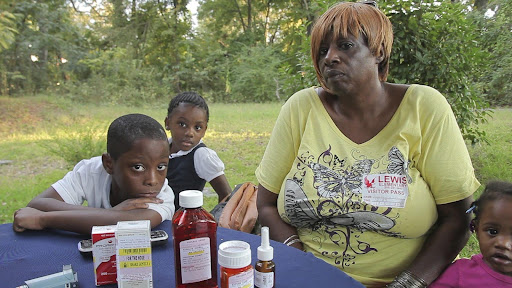 "GASP applauds the Health Department for taking these actions and recognizes them as important first steps towards justice. A coke plant has no business being in someone's back yard," Executive Director Hansen said. "The City of Birmingham must do its part now and enforce the law by fining Bluestone Coke the maximum amount allowed and shutting the plant down as a threat to public health that it is."
With the state ranking near the bottom in solar capacity and solar jobs, Alabama's lack of renewal energy is abysmal. According to GASP, the state could generate significantly more electricity from both distributed (rooftop) solar energy and utility-scale solar, while creating the next generation of well-paying "green" jobs. "That is, if our leaders had the courage to lead."
In July of 2021, GASP and four Alabama Power customers filed suit in federal court against the Alabama Public Service Commission (PSC) for approving Alabama Power's punitive and discriminatory charges targeting customers with rooftop or on-site solar. According to GASP, the Public Service Commission is more intent on protecting Alabama Power's profits than helping customers lower their energy bills and reducing their pollution footprint.
Current GASP Campaigns:
EPA objects to air pollution permit for Alabama coal plant, AL.com, June 2022
Make North Birmingham a Superfund Priority
Support the Environmental Justice for All Act
Tell Alabama to Declare a Climate Emergency
Tell Alabama Power to Stop Taxing the Sun
Written by Kerri McLean
Links
A Reckoning in North Birmingham as EPA Studies the 'Cumulative Impacts' of Pollution and Racism, Inside Climate News, July 2023
After the fire started: What Alabama got wrong when battling the landfill blaze, AL.com, March 2023
To Beat Climate Change, Birmingham Needs a Green New Deal, by Michael Hansen | Nov 30, 2021 | Clean Air Journal, Climate & Energy
GASP | Greater-Birmingham Alliance to Stop Pollution (gaspgroup.org)
Commentary: Help Birmingham craft a Green New Deal for a prosperous, sustainable future, November 2021
Birmingham coke plant owned by West Virginia governor has no license, multiple health violations, CBS 42, November 23, 2021
GASP Responds to JCDH Complaint Against Bluestone Coke (gaspgroup.org)
Environmental groups and ABC Coke reach new settlement | CBS 42
Community Farm/Gardens, Fighting Industrial Contamination, Halting Bad Development, Nature-Based Solutions, Renewable Energy