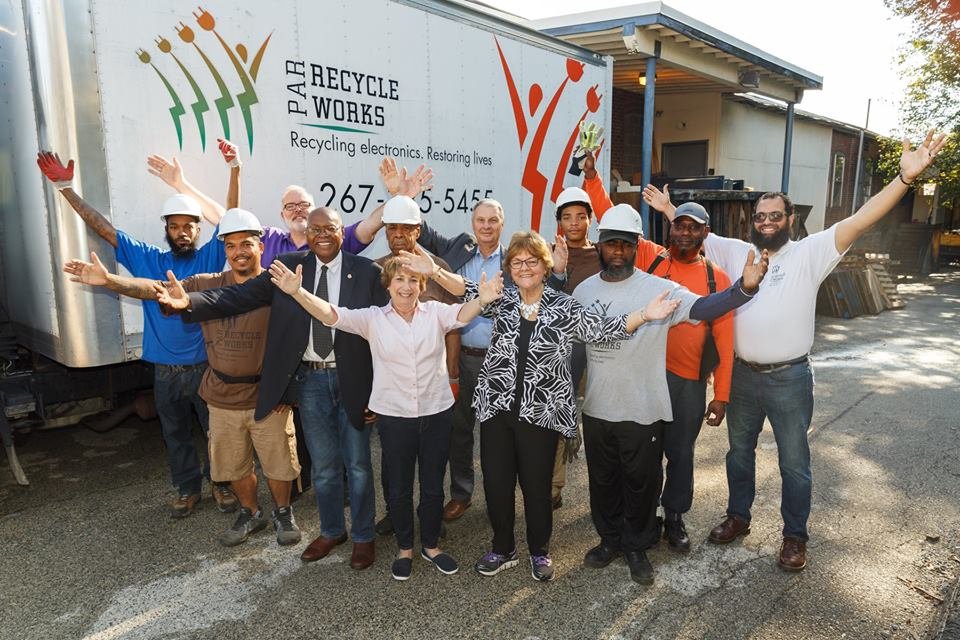 Many small nonprofit organizations have all they can handle targeting one social ill or environmental hazard to remediate. People Advancing Reintegration proves you can create a solution tackling a large and growing environmental problem and an historical social injustice at the same time.
"They recycle e-waste –everything from computers and TVs to microwaves and air conditioners. As operations manager Maurice Jones puts it, they will take pretty much anything that has a plug."

– Maria Pisano, Catholicphilly.com
Simply put, "PAR-Recycle Works is a nonprofit electronics recycler that provides transitional employment to people returning from prison." PAR's founder, Maurice Jones knows first hand the challenges of coming out of prison and made it his mission to help others make that transition successfully, with a program providing structure that connects those leaving prison to the training and resources they need.
"We believe that people need a chance. We try to steer away from "second chance," because sometimes people just need that first chance."

– Maurice Jones, 6 ABC interview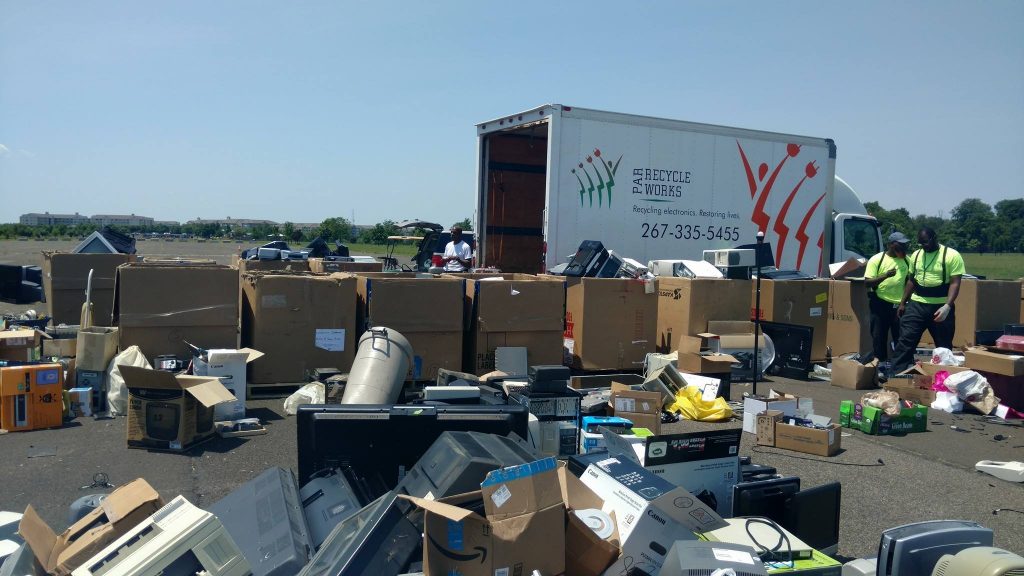 How do you help people stay out of prison? To Maurice, it's clear and actionable. He's making it happen; of the 110 people who have gone through Jones's program, only two have gone back to prison.
"The prescription for reducing recidivism is simple in theory, though it is complex in practice. It involves helping ex-offenders become self-sufficient, the key to which is employment. Yet, for a majority of those with a felony record, job opportunities are scarce. The results of this are devastating. For example, The New York Department of Labor found that 83% of offenders who violated probation or parole were unemployed at the time."

– About PAR
Watch PAR's full story here:
PAR is "Protecting the environment while creating employment. Recycling electronics. Restoring lives." Want to help? PAR-Recycle works collects electronics to recycle in these states:  CT, DE, GA, KY, MD, NJ, NY, PA, VA. You can recycle your E-Waste and save the planet while helping PAR's community grow. Find out how you can partner or support PAR's work.
Written by Michele Gielis
For more information:
North Philly program employs returning citizens for an environmental purpose, WHYY.org, March 2022
E-Waste Business in Philadelphia Gives Chances for Employment After Prison, 6 ABC, Jan. 2022
PAR Recycle Works gives a chance to the formerly incarcerated, 6 ABC, Jan. 2021
What to do with old electronics? St. John Chrysostom has the answer, CatholicPhilly.com, June 2020
Maurice Q. Jones
home.par-recycleworks.org/contact
Erosion-Subsidence, Water Contamination
Fighting Industrial Contamination, Green Infrastructure, Halting Bad Development, Renewable Energy