The A2 Times: Global Warming Hits Home: A2 Members Cope and Resist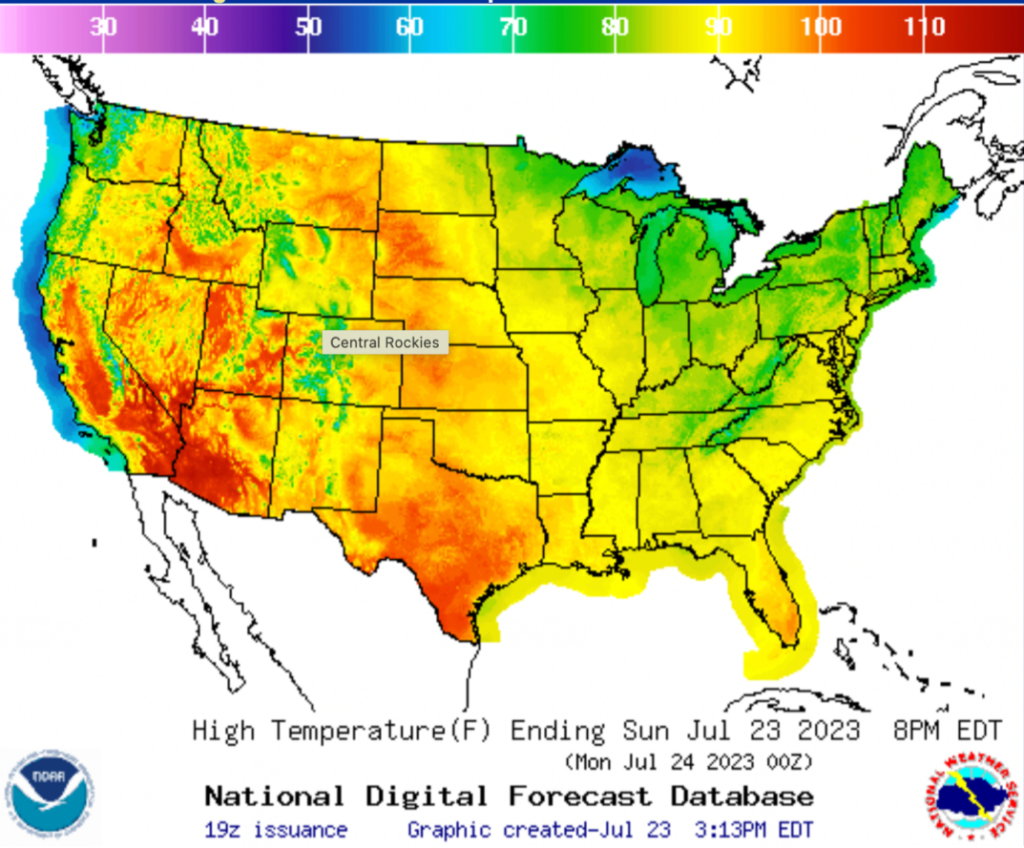 Para español, por favor inicie aquí.
Global warming continues to accelerate, just as climate scientists predicted it would. During the two weeks following July 4th, the entire planet was hotter than it's been in about 125,000 years. As I write, Phoenix is suffering its worst heat wave ever, with 23 days in a row of temperatures at or above 110 degrees F. On Saturday, July 22, the temperature reached a record 118! In El Paso, Texas, temperatures have registered 100 degree for more than a month and counting, again, the longest such spell ever recorded.
Yet even as Texans sweltered through their Independence Day festivities, Republican politicians in the state celebrated their independence from reality by continuing to deny the existence of climate change. Texas Senator Ted Cruz, (aka the Senator from Exxon), is rallying GOP members of the Senate commerce committee to roll back already inadequate climate protection measures in Biden's proposed 2024 budget. Another bill in Congress, called the Extreme Heat Emergency Act of 2013, would re-classify "extreme heat" as a "major disaster" making it eligible for federal funds administered by FEMA. But the bill has only a single, Republican co-sponsor, Mark Amodei of Nevada, and is going nowhere. Asked recently if he thought the extremely high temperatures (and record-breaking water  temperatures) in his state have anything to do with climate change, Rep. Byron Donalds of Florida replied flatly, "No, I don't."
In the meanwhile, about a third of the country is suffering from the climate change heat dome that's settled over the American Southwest and Gulf region. A2 members are doing their best to cope, and to help the most vulnerable. That's why Dimitra McCabe, Executive Director of the Arizona nonprofit HUBitual Learning & Outreach has cranked up distribution of food, water and hygiene packs to the unsheltered in the region of Window Rock, AZ. And it's why another Arizona-based non-profit, Collective Medicine, runs a Water Warriors United campaign to deliver fresh water to seniors and families lacking it, especially in remote parts of the Navajo and Hopi reservations.
The Arizona Faith Network has also, they write, been "heads down focusing on heat relief work," On Monday, July 24, they led key city and state lawmakers, as well as civic and faith leaders on a tour of Maricopa County area cooling centers prior to a press conference in which they discussed immediate and long-term solutions to the threat posed by extreme heat. The first order of business, of course, is to not make things worse by adding to the atmospheric load of greenhouse gasses, chiefly CO2 and CH4 (methane). Arizona Senator Mark Kelly, a former astronaut, said last week that he had seen the Earth's atmosphere from space: "It's as thin as a contact lens on an eyeball, and we've got to do a better job taking care of it." But he set out no new policy prescriptions beyond the already existing renewable energy incentives in the Inflation Reduction Act. (That's the program Ted Cruz and his Republican colleagues want to gut.)
For Frances Acuna of the nonprofit Go Austin/Vamos Austin (GAVA), these blisteringly hot days call for both focus and improvisation. She says: "It's just getting worse…and it's expected given how we are treating our earth." But she's not about to give up the fight: "I'm a community organizer," she says, "so I help residents reach out to their representatives to put in more trees and provide more bus shelters." She adds: "We started working [with the city of Austin] on resilience hubs and cooling centers, extending the hours for recreation centers and libraries, just so people could go in and cool off."
In Micanopy, Florida, in the north-central part of the state, A2 founder and Executive Director Harriet Festing is going about the business of supporting and coordinating the efforts of some 180+ community-based leaders to fight global warming and environmental contaminants. Finding them technical, financial, legal, and other support is work that goes on regardless of the temperature outside. And with the weather outside in the mid-90s, and heat indices of 103-8 degrees, she is just as happy to stay inside and talk with her intrepid staff and A2 members via Zoom.
But sometimes, a person gets antsy, and when that happens, Harriet puts on her sunscreen, gloves and floppy hat, and goes out into the garden. She's English, and the daughter and granddaughter of garden hobbyists. So, relaxation for her means weeding and watering plants, replenishing the bird feeders and bird baths, and watching the bees, butterflies, and hummingbirds sip nectar from the firebush, tropical sage, partridge pea, and spiderwort. They say that only mad dogs and Englishmen (women) go out in the mid-day sun. But so long as it's short doses, Harriet manages to keep both her cool and her sanity.
At some point, the heat will break and A2 member-communities will be able to cool off and regroup. And when they do, they will be meeting and preparing for the escalating battle to protect themselves, their communities and neighbors from the knaves and fools threatening our common home.
To receive future newsletters, please visit here.
Newsletter Sign Up
Don't miss any of our newsletters! Click the button to sign up!