The A2 Times: A2 Represented at First-Ever White House Summit on Climate Resilience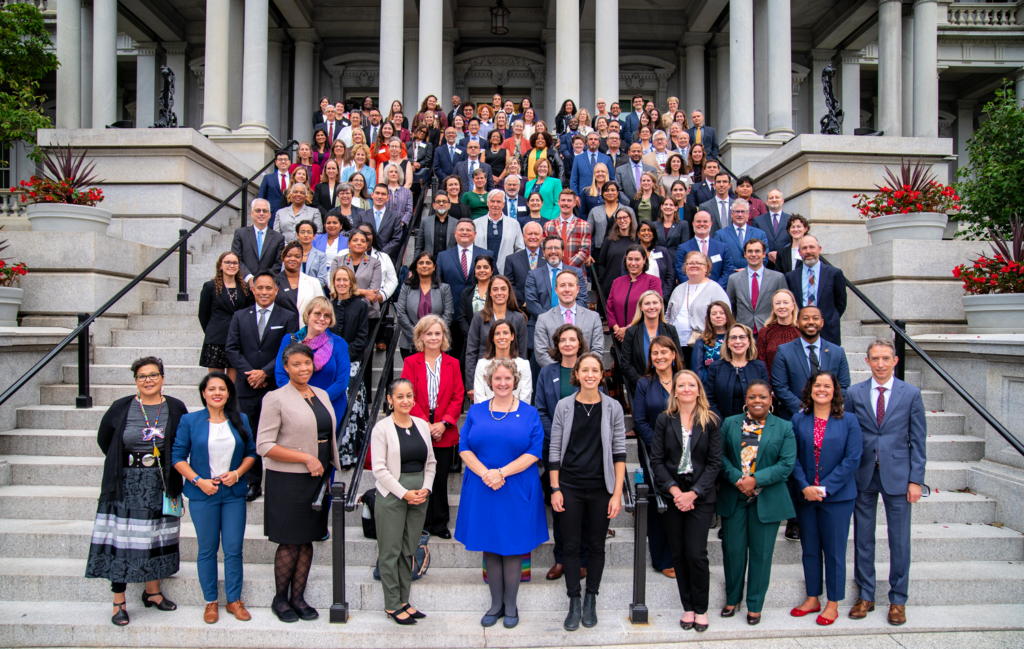 Para español, por favor inicie aquí.

The White House hosted its first-ever Summit on Building Climate Resilient Communities, and Anthropocene Alliance was there!
Ali Zaidi, Assistant to the President and National Climate Advisor opened the event noting the diverse group representing 25 different states, territories and tribal nations gathered for an event he said was conceived over the summer as President Biden was flying to California to talk about climate impacts out west.
The President was keen to host a summit, Zaidi said, that was "not an exercise in rhetoric, but an exercise measured in practice." Nor should it be about doom and gloom, but about bringing together a broad set of stakeholders to share experiences, resources and ideas focused on rebirth, repair and revitalization, and to suggest how the federal government can be a better partner.
Attendees shared their issues and concerns via break-out discussions. In the conversation attended by A2's Dorothy Terry, participants suggested that the federal government needed to be more flexible when it drafted rules about how organizations can spend grant funds. They also argued in support of greater coordination among agencies offering technical assistance; plain-language descriptions of available resources and tools; ensuring that rural communities are not overlooked; and the value of a future, youth climate summit.
During the summit, the Biden-Harris Administration debuted the National Climate Resilience Framework designed to guide and align climate resilience investments and activities by the federal government and its partners. It also announced more than $500 million in dedicated climate resilience funding, as well as commitments from more than a dozen philanthropic organizations to continue to work with the federal government, communities and local leaders on opportunities to further advance climate resilience goals.
In a statement after the summit, Harriet Festing, Co-Founder and Executive Director of Anthropocene Alliance said: "Climate change is a crisis of unprecedented significance for everyone – but some more than others. Low-income and historically marginalized communities are the first affected and worst impacted. The National Climate Resilience Framework will be an essential resource for non-profit and community-based organizations as they seek solutions to the crisis of global warming."
To receive future newsletters, please visit here.
Newsletter Sign Up
Don't miss any of our newsletters! Click the button to sign up!