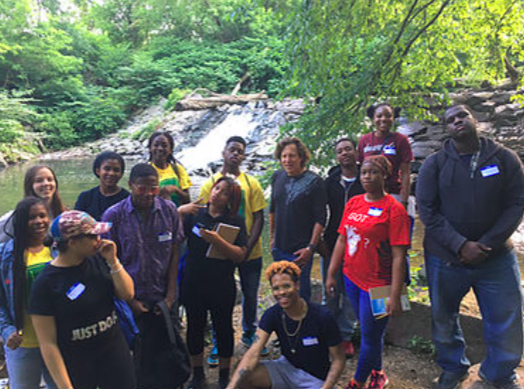 With a passion for the planet and for connecting people with nature, ecologist Scott Quitel sees great opportunity in the more than 40,000 vacant lots in inner city Philadelphia. In 2014, Quitel founded LandHealth Institute, a nonprofit grassroots organization dedicated to working with urban communities to identify, design, and ecologically restore underutilized, blighted vacant land. Equally passionate and invested in connecting communities through education is Liza Herzog, Interim Executive Director, with more than twenty years of experience across teaching, programming, policy and research.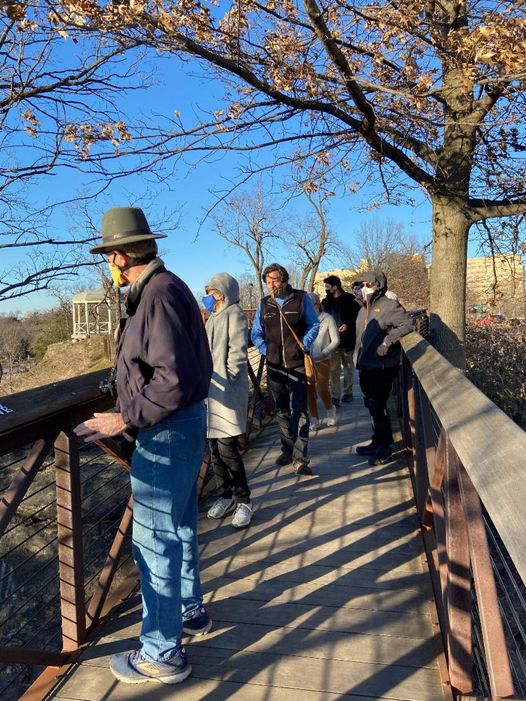 LandHealth's philosophy is grounded in the belief that healthy land is at the root of healthy communities, planting seeds of discovery, knowledge, and stewardship through robust community engagement, leading to a deeper understanding of community ecology as a basis for holistic planning and sustainable design. LandHealth's mission – to put nature back and restore community connections – is at the core of every action.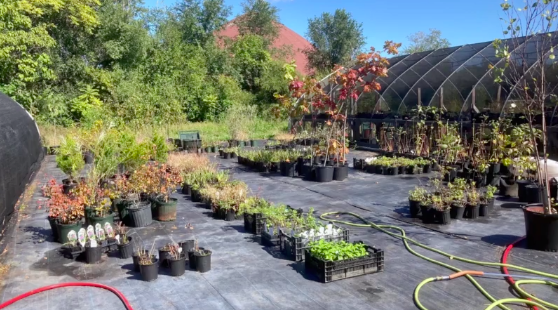 LandHealth's Native Plant Nursery in the East Parkside neighborhood of West Philadelphia was created on one of Philadelphia's 40,000+ vacant lots. Owned by the Southeastern Pennsylvania Transportation Authority (SEPTA), an abandoned bus stop that for years had been an overgrown, trash-filled wasteland, has been transformed by LandHealth into a teaching nursery and retail platform that celebrates the duality of Mother Nature. There, LandHealth has led educational programming for hundreds of individuals including GLOBE Citizen Science, Penn Praxis, Drexel undergraduate and graduate students and Philadelphia University/Jefferson students, middle and high school campers, disabled adults (with partner SpArc), and Philadelphia public middle and high school students.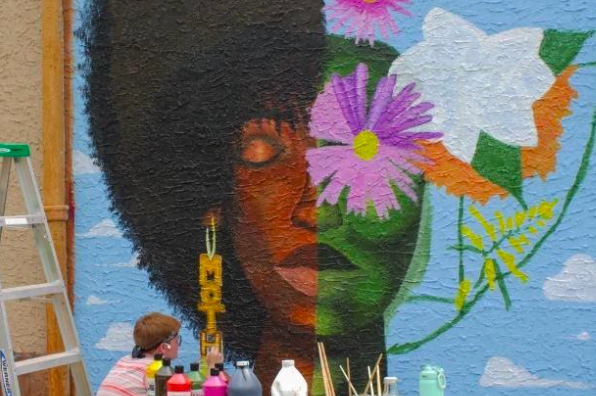 "The best way to solve an issue is to go to the problem, rather than to do a 'drive-by.' We do, for example, what we call guerilla gardening, to pique the interest of community members for hands-on environmental education through community gardening and care," Quitel said. "Restoring people to nature is to restore connections to each other."
"With awareness and engagement comes environmental healing and envisioning improvement. Nature works with you when you work with nature," Quitel said.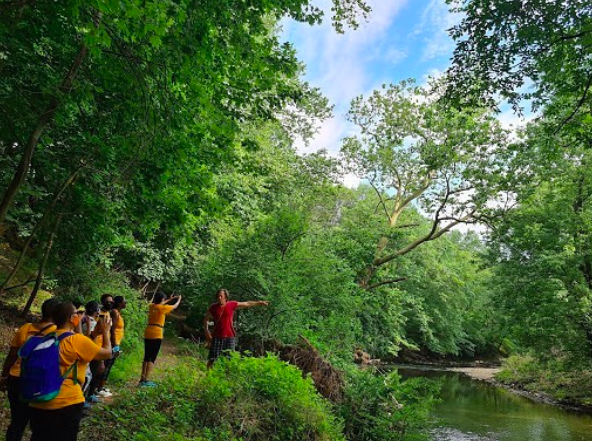 Next Stop: Vertical Farm
With seed funding, LandHealth will design, build, and model a vertical farm as a hub for LandHealth's current nursery-based programming to work at greater scale with schools, colleges and universities, and nonprofit partners. It will serve adjacent communities East and West Parkside, Mantua, Carroll Park, Mill Creek and Strawberry Mansion to meet the demand for access to and education about producing fresh, local, organic, healthy food. This blend of nutrition, nature, and entrepreneurship creates an invaluable opportunity for 'planting-through-fulfillment,' spurring economic growth through entrepreneurship. This is a natural extension of their longstanding work from greenhouse to shade house to outdoor beds to vertical farming.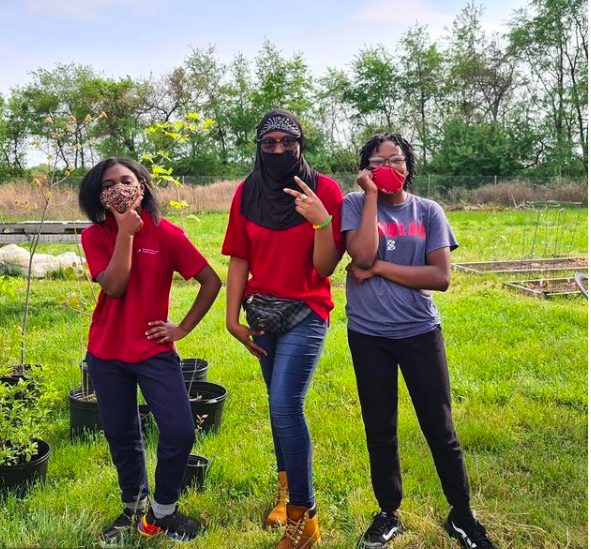 Highlights of LandHealth work:
Cobbs Creek Riparian Corridor, a restoration project (Whitby section of Cobbs Creek). LandHealth created a Natural Resources Inventory by conducting a series of field visits to analyze and assess existing ecological conditions within and adjacent to the area.
Eleanor C. Emlen School's installation of a natural playscape and outdoor classroom showcases what can be accomplished with a very small budget and a dedicated team of volunteers.
Bryn Athyn College, a small liberal arts school just outside of Philadelphia, featured a ten-acre meadow with little species diversity and was inaccessible to students. LandHealth reimagined the meadow and rain garden as vibrant amenities to increase biodiversity and educational value for the campus, transforming the space into a diverse bog garden.
Fordham University's Louis Calder Center (Armonk, NY), a 115-acre field station used for conducting biological and ecological research. LandHealth created a master plan to increase the Center's visibility through events and landscaping, and to increase habitat value and area diversity.
At Jamison Elementary, student gardens watered by rain barrels, gathering spaces made from reused materials, stormwater management features, and rich nature trails dot the property. LandHealth devised a master plan to help teachers incorporate these features into the curriculum, unifying elements from the rich natural landscape into a more meaningful educational experience.
Program for Future Environmental Scientists and Stewards (ProFESS) is a sustainable urban education curriculum for public school students, grades 9-12 developed in partnership with Audubon Discovery Center, Stroud Water Research Center, Morris Arboretum, Bartram's Garden, Glen Foerd, Waterbourne, Center for Aquatic Sciences, Independence Seaport Museum.
Saul High School's master campus plan developed with partner Community Design Collaborative.
John B. Kelly School's meadow that doubles as an outdoor classroom, used by the school during the school year, and tended by the community year-round created by LandHealth.
Mt Airy Schools Coalition, partnered with Big Sandbox for master planning exercises, community workshops, design charrettes.
Philadelphia Watershed Stewardship Program, a sustainable urban environmental education in Cobbs Creek for public school students, grades 9-12.
Sister Cities Park, in-ground improvements, including landscape with native plants.
City Wild an interactive day camp for middle school students, featuring 'city as classroom' to unique urban ecological destinations.
Logan Triangle, a land revitalization project and reimagining of public space with middle and high school students in the Nicetown-Tioga community.
Eco-Urban Wonderwalks, weekly walks featuring ecological wonders Glendinning Rock Garden, Geology of Wissahickon, Wonders of Fairmount, Reading Viaduct, Rail Park.
Delaware Environmental Explorer Program (DEEP), with a focus on the Delaware River Watershed.
Trash Academy, community engagement and community-aided design in South Philadelphia.
Ecosystem of My Mind, a weekly series of interactive podcasts with issues ranging across all areas of the external environment and urban ecology.
Written by Kerri McLean
Links
LandHealth Institute | Facebook
LandHealth Institute (@LandHealthInst) / Twitter
LandHealth Institute 🌎 (@landhealthinstitute) • Instagram photos and videos
Community Farm/Gardens, Nature-Based Solutions