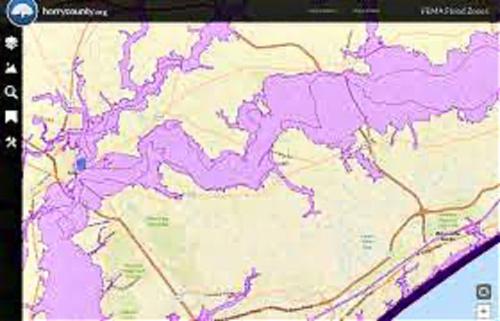 South Carolina HIghway 90 is a 23 mile-long state highway running along the Atlantic coast and through Horry County. The Highway 90 Corridor resides between the Waccamaw River and the ocean and is made up of more than 38% wetlands with three major swamp systems. Of the 100 million acres of wetlands in the US, South Carolina has 4.6 million acres of isolated wetlands, 90% of which are freshwater. What was once a rural area made up of open space and farmland, amongst those wetlands, has become a magnet for the worst kind of development and consequently a nightmare for the residents.
Highway 90 Corridor Concerns, led by Amelia K. Wood, came together in late summer 2019. Amelia has taught about environmental issues for years, and with widespread agreement that development was running amuck, the community is working together to educate their neighbors and advocate for their widely neglected Highway 90 Corridor through meeting elected officials and attending official town hearings.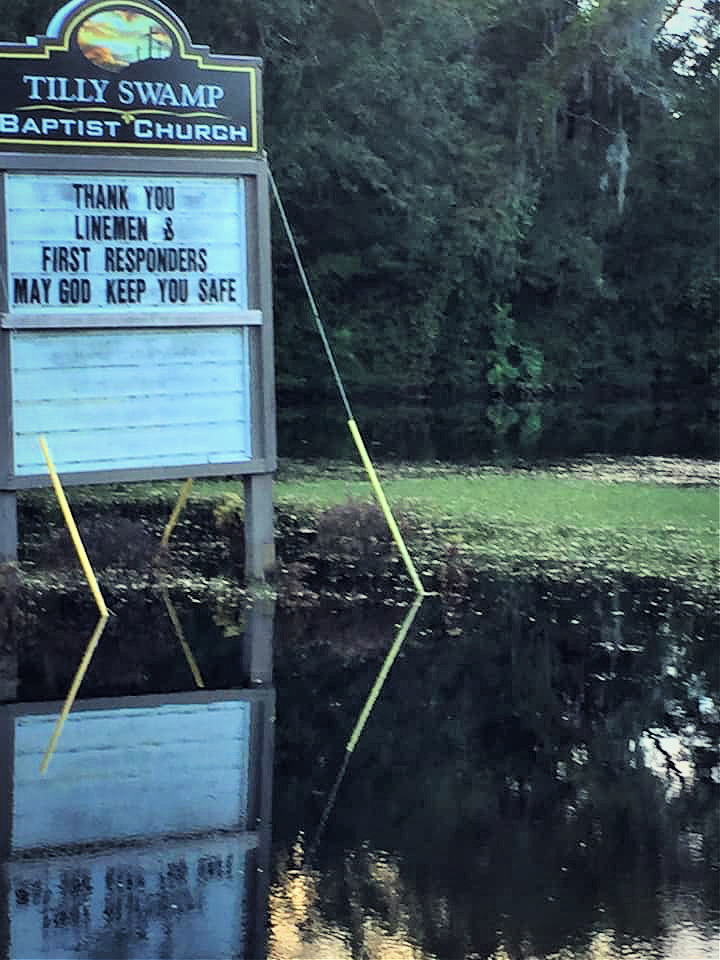 With an exploding population of retirees, among others, due to reasonable tax rates and good climate, pressures to increase housing brought about a rezoning of Commercial Forest Agriculture Property. Property owners can build 2 homes per acre (not on the wetlands) and 3 townhouses per acre (including on wetlands), without requesting a rezoning.
Long time residents look on with disbelief as new homes are being built in flood-zones, bringing new roads, more traffic and accidents, air pollution and of course, increased flooding, already a well-established problem for decades. Fill and build development has become the method of choice, spawning 17 active dirt mines in the area to accommodate the need for soil.
In early 2022, Highway 90 Corridor Concerns began raising the alarm over a planned expansion of the local landfill, adding nearly 43 new acres of waste piled on the existing mounds of waste, likely because of the expanding population.
"I think it (could affect) anything downstream from the landfill which would include Conway," Wood said. "When wetlands are filled in and there are less permeable surfaces, that's what happens, flooding gets worse."

– Amelia K Wood – Interview with Sun Times
Highway 90 Corridor Concerns will continue to work to stop the trickle effects of overdevelopment causing harm to their community.
Written by Michele Gielis
Learn more:
Horry County leaders want public input for new landfill expansion project, By Laura Harris, Jan. 26, 2022
Horry's landfill is expanding, but you can have a say in the process. Here's how, Myrtle Beach Online, by Dale Shoemaker, Jan. 19, 2022
600 more homes proposed for SC 90, would bring total permitted to 5,000-plus since July 15, Post and Courier, Aug. 5, 2021
300-plus people express concern regarding SC 90; Horry County considering moratorium, Post and Courier, July 15, 2021
'It's a small road going badly': Highway 90 grows despite need for road infrastructure, WMBF News, May 25, 2021
Citizen Activists Changing the County's Political Landscape, Grand Stand Daily, Jan 13, 2020
Amelia K. Wood
ameliakwood@gmail.com
Air Pollution, Flooding, Hurricanes, Water Contamination
Fighting Industrial Contamination, Halting Bad Development, Nature-Based Solutions, Policy Reform