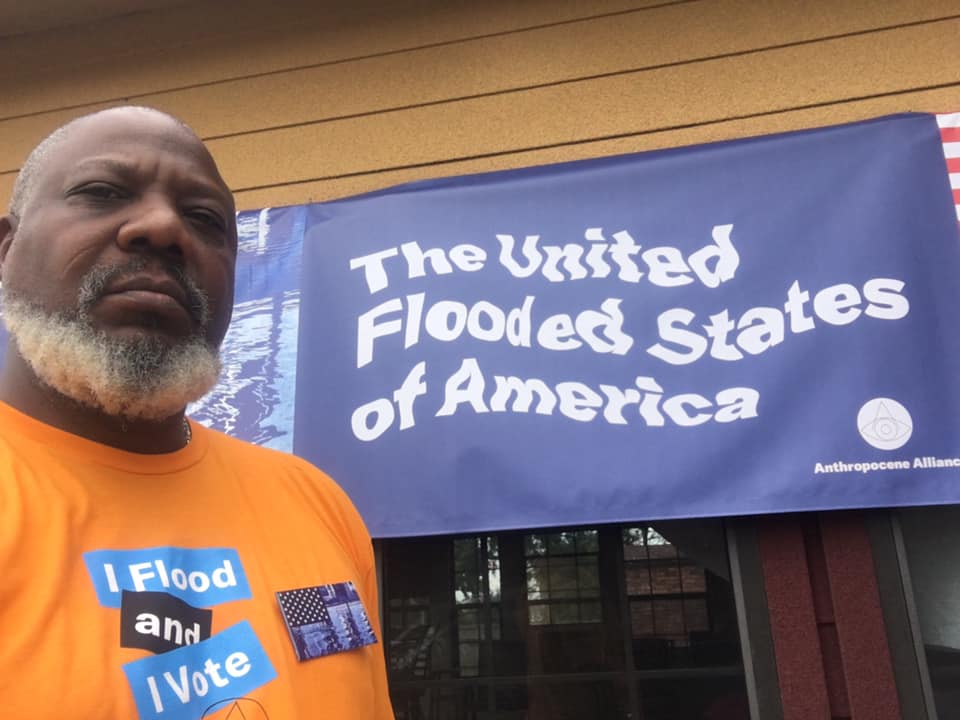 As a child in Port Arthur, Texas, Hilton Kelley was used to the rotten egg smell permeating his hometown; it seemed as natural to him as breathing. Residents of the city regarded the putrid air as "the smell of money," without which the town – whose very foundation was built upon oil and gas – would be nothing.
After high school and a stint in the Navy, Kelley enjoyed an acting career in California, not interested in ever breathing in that rotten-egg smelling refinery air again. But in 2000 when he returned home for a visit, through adult eyes, he realized how much he was needed.
"We've been in hell on earth," Kelley said.
Kelley founded Community In-Power and Development Association Inc. that year with the belief that polluters should be held accountable for the chronic, systematic poisoning of low-income communities living along the "fence line" of their operations.
A major port for the oil, gas, and chemical industry, Port Arthur is home to one of the largest and one of the highest-polluting refineries in the country. Ninety miles east of Houston and less than 3 feet above sea level, the city has been ravaged by storms and hurricanes, including Hurricane Rita in 2005 and Ike in 2008, bringing significant overland and coastal flooding.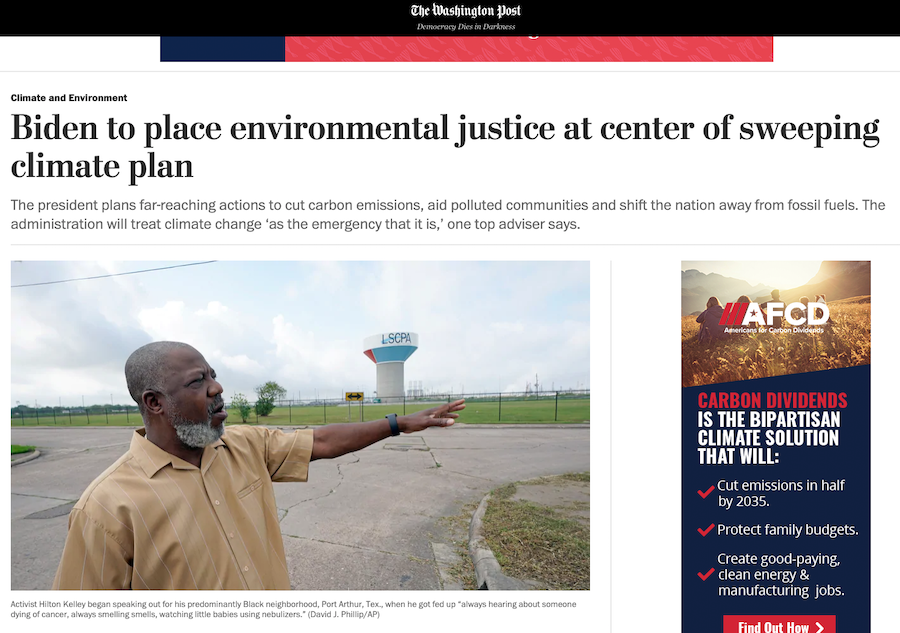 In 2017, Hurricane Harvey wreaked havoc on the vulnerable city causing $1.3 billion in damages, impacting 80% of the housing stock. After Hurricane Laura hit in 2020, residents were left facing the tough decision of either leaving their homes and exposing themselves to Covid-19, or staying at home without power or water and facing the health impacts of chemical leaks and pollution from industrial areas hit by the storm.
As residents struggled to recover from repetitive inundation from storms, community-based organizations, such as CIDA, started working with city officials to address and identify solutions to flooding, particularly in the west of the city where residents are triply vulnerable to the proximity of oil refineries, the repeated loss of property to storms, and low incomes that make reconstruction a costly and inaccessible process.
As of 2020, CIDA and the city of Port Arthur are working to develop a floodplain management plan for the west side that would identify triggers to flooding and expand development options focused on flood mitigation and nature-based strategies. Working in collaboration with Dr. Galen Newman and Dr. John T. Cooper of Texas A&M, with funding from the American Planning Association's Green Infrastructure Technical Assistance Grant, The River Network's Community-Based Participatory Research Technical Assistance Program, and the Wells Fargo Resilient Communities Program, CIDA is exploring structural and non-structural solutions to flood adaptation.
Referencing the city's 2018 Disaster Plan and Risk Management priorities, these actions would, in part, focus on the implementation of green infrastructure in sites such as the Montrose neighborhood and other communities in the west of the city. Actions include physical interventions such as floodproofing properties, as well as other strategies such as home buyouts and engagement around emergency preparedness. These efforts continue CIDA's history of addressing environmental impacts, from both climate and contamination, for the community.
Written by Kerri McLean and Andres Gonzales
Links
Frontline 360° Is Helping Grassroots Groups Land Federal Dollars — and Building a Movement, Inside Philanthropy, by Laurie Mazur, Feb. 2023
Discovery of oil-like substance in Port Arthur residential area prompts investigation, 12 News, June 14, 2022
Port Arthur community hope new EPA strategy will improve air quality in minority communities, 12 News-KBMT, Feb. 7, 2022
Former Hollywood actor now fights polluters on Texas' Gulf Coast, Catholic Health World, August 1, 2021
Clean Air Is a God-Given Right, Earth Island Journal, Summer 2021
Biden to place environmental justice at center of sweeping climate plan
As Texas Recovers From Harvey, Port Arthur Struggles
10 US oil refineries exceeding limits for cancer-causing benzene, report finds
'Cascading disasters': What a hurricane means when you live next to a refinery
Hilton Kelley, 2011 Goldman Prize Recipient, North America
The Avenging Angel: Hilton Kelley's Fight to Save His Hometown
Clean Air Ambassador 2013, Port Arthur, Texas
Texas Renters Are Still Waiting for Recovery Relief from Hurricane Harvey
Air Pollution, Flooding, Water Contamination
Community Farm/Gardens, Elevation or Relocation of Homes, Fighting Industrial Contamination, Halting Bad Development, Nature-Based Solutions