Newsletter: Call to Mitigate Flooding by Banning "Fill and Build" Picks Up Steam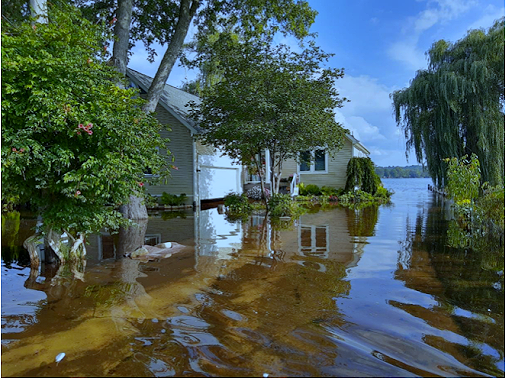 A national campaign to ban what's known as "fill and build" is picking up steam, with Anthropocene Alliance partnering with a coalition of allies to raise awareness about the dangers of this controversial practice. Ostensibly aimed at protecting new homes from flooding by using fill dirt that is graded and packed to elevate building sites, fill and build sheds stormwaters into the lower surrounding homes and communities, making them even more vulnerable to catastrophic flooding.
The problem has grown worse in recent years due to increasing heavy weather from climate change.

Building on wetlands is unsustainable
"We have developers building on wetland areas that can't hold water anymore so it just flows off onto us," A2 member Amber Bismack told The Guardian last year about how her neighborhood in Brighton, Michigan near Detroit flooded 15 times in seven years. Bismack leads the group Residents Working Against Huron River Flooding, and noted that depression from dealing with recurring floods had become a serious mental health issue in the area.
"Fill and build is not a solution to anything. Fill and build is the problem," hydrologist and A2 consultant Steve Emerman told E&E News' ClimateWire last year. Other states with A2 member communities impacted by fill and build include Florida, South Carolina, Texas, Louisiana, Mississippi and New York.
In Myrtle Beach, South Carolina, Dawne Dunton founded Saving Island Green Wildlife & Beyond to halt harmful fill and build development near a wildlife refuge. Federal Emergency Management Agency's (FEMA) flood zone maps indicate more than one-third of Island Green is considered a flood plain, making it particularly vulnerable to inundation as home owners have found. "Our community still has a little less than 100 acres that haven't been clear-cut yet for development, and we would like to keep it that way," Dunton says.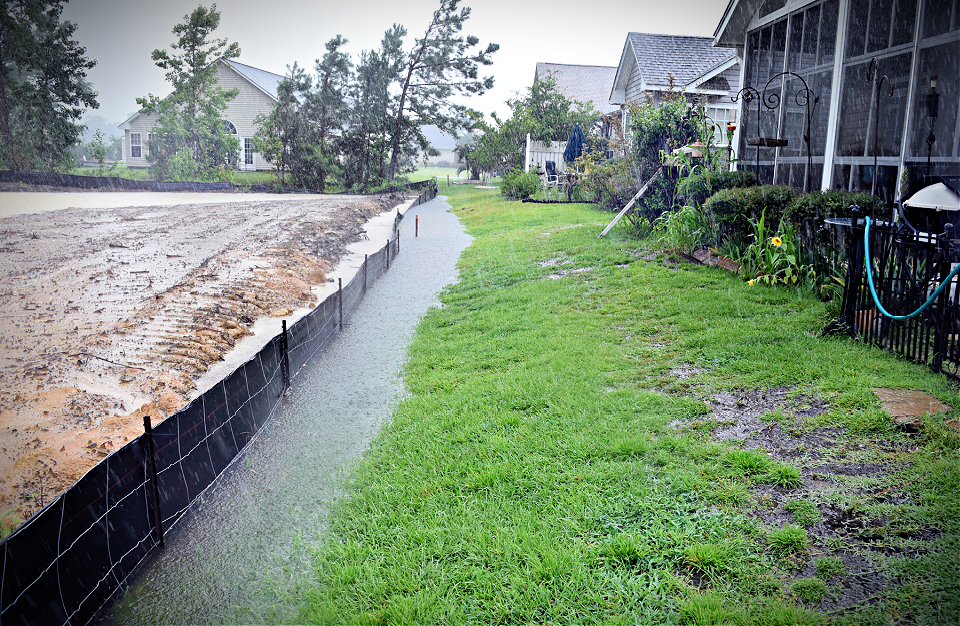 "Every bit of green space is being turned into housing," Emerman concluded after visiting Island Green last year, noting that developers have been buying up all the golf courses for housing developments. "You can really see how every new house is elevated from the surroundings."
Emerman says there's "no organizational logic" for where all of the drainage is going, which is odd "because this concept that you need organization of drainage goes back to the origins of civilization!"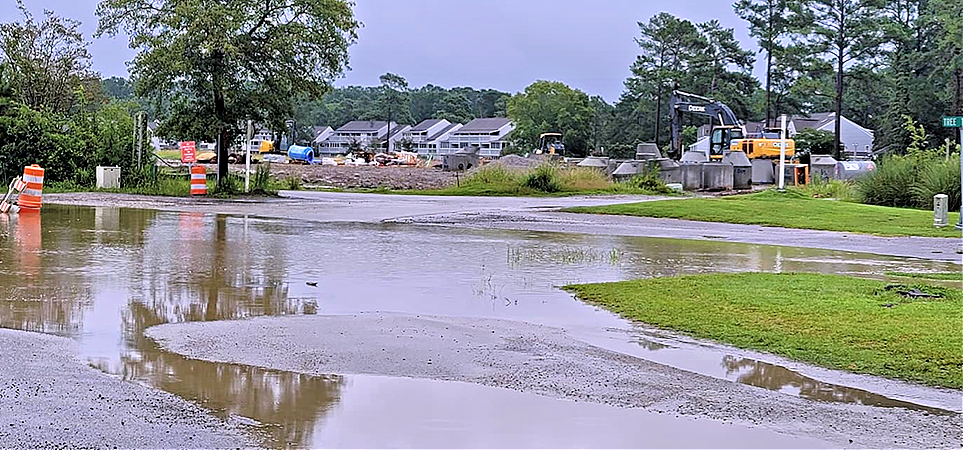 Inadequate stormwater planning increases flood risk
The failure to produce cogent stormwater plans at Island Green and elsewhere led to an attempt by the South Carolina Environmental Law Clinic to use the Freedom of Information Act to get the stormwater management plans from two local developers. But the FOIA effort was rebuffed when Horry County officials claimed the plans were "subject to copyright" and directed such queries to the firms in question. The secretive response left Emerman dumbfounded; he's never seen a municipality refuse such a request before with most just posting such stormwater reports on public websites.
Fill and build and related issues have prompted A2 and partners (including the Environmental Defense Fund, National Resources Defense Council, Union of Concerned Scientists and The Association of State Floodplain Managers) to send a signatory letter to FEMA requesting a meeting to discuss a needed overhaul of the Agency's outdated National Flood Insurance Program.
In a New York Times editorial last year, Pulitzer Prize nominated author Elizabeth Rush reported that the number of properties facing flood risk in much of the country — in part due to fill and build — is nearly twice as high as FEMA currently estimates, according to experts at the First Street Foundation in New York City. Rush noted that land-use criteria for flood insurance eligibility upon which building and zoning ordinances are based hadn't been updated since 1976. One of the areas that must be critically examined is fill and build.
To join the campaign to ban fill and build, please visit here.
To find out more about how fill and build development practices are impacting Santa Rosa County in Florida, watch our video below:
To receive future newsletters, please visit here.
Newsletter Sign Up
Don't miss any of our newsletters! Click the button to sign up!