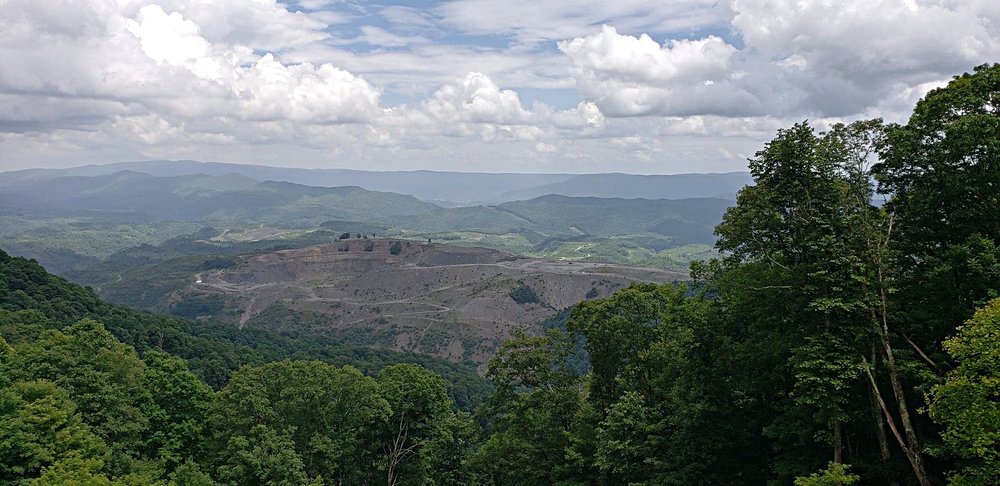 Many grassroots organizations start by happenstance; a threat is discovered and usually one citizen will stand up and bring in friends, neighbors and family to help. For the Southern Appalachian Mountain Stewards, the year was 2000, and the person was Pat Jervis. A high school teacher in Wise County, VA, Pat had gotten notice of the Kelly Branch Surface Mine permit which was right in front of his mother's home.
"It started out as just some local citizens trying to protect their property and trying to use the laws to do that. Which, at first glance, looked like that was possible. But it's more political than it is legal, I think. Those were some hard lessons to learn. And I've taught civics. You can teach how the law is supposed to work, but as I've heard a lot during my lifetime: what is legal isn't always fair."

– Pat Jervis
Although that permit did go through, Pat's team had acquired the foundational tactics of community organizing, political advocacy, nonviolent direct action and alternative economic projects which included going door-to-door and sharing information with the community.
In 2007, Southern Appalachian Mountain Stewards came together officially as a nonprofit organization whose goals are to stop surface coal mining from destroying their neighborhoods, to improve the quality of life in the area and to help rebuild sustainable communities.
That same year, A&G Coal Corporation proposed a 1,200-acre surface coal mine on Ison Rock Ridge in Wise County. For eight years, SAMS members worked to stop the permit for the mountaintop removal mine from being issued by organizing and participating in marches, hearings and campaigns and pursuing legal appeals in conjunction with other organizations. In 2015, they won.
"It's worth noting that SAMS is comprised almost entirely of local residents, including former underground miners, who are working to end mountaintop removal mining and to transition the region to a just economic future."

– Sierra Club
In 2022, the specter of the Ison Rock Ridge being mined returned and the group is mobilizing again.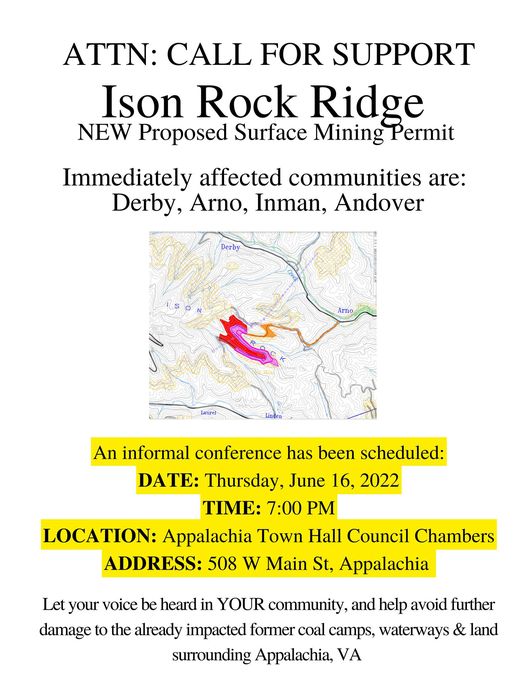 SAMS programs:
S-CAP – Corporate Accountability Project
Purpose: "Corporate extraction companies and their owners have been the primary mechanism driving the deterioration of our mountains, waters, health, and culture. By holding them accountable for the havoc they are creating and leaving behind we we force the cost of extraction back onto the people that created the destruction."
Purpose: "Promote innovative ideas, policies and projects that will increase economic opportunities and move far southwest Virginia toward a healthy, sustainable economic future."
Virginia Council on Environmental Justice
Governor Northam issued EO-29 establishing the Virginia Council on Environmental Justice (VCEJ) on January 22, 2019. In 2020 HB 1042 made the Council a permanent body to recommend environmental justice policies to state legislators. Twenty-one of the council's 27 seats were set aside for citizens, including representatives of tribes and community organizations. As President of SAMS, Taysha DeVaughan serves as a grassroots representative in SW VA on the council.
Written by Michele Gielis
For more information:
Juneteenth observation in Big Stone Gap, Johnson City Press, June 2022
Citizen groups notify Justice-owned coal company of intent to sue over reclamation violations, Press Release, May 2022
Groups say they'll sue Justice coal company over cleanup failures at Wise County mines, Virginia Mercury, May 2022
Groups Say They'll Sue Justice Over Reclamation At 3 Coal Mines, WV Public Broadcasting, May 2022
Appalachian groups urge Biden, Congress to ensure climate action helps energy transition communities, Appalachian Voices, April 2022
Court rules that coal mines need a permit for water pollution from valley fills, Appalachian Voices, May 2021
"Full circle" – DeVaughan speaks with Interior Secretary nominee, Johnson City Press, Dec. 2020
#EnvironmentalJustice FOR ALL Campaign, May 2020
Rural organizers take on mountaintop removal, racism, and the opioid crisis in Appalachia, Faith and Money Network, 2019
Community Organizing Amid Destructive Mining, The Appalachian Voice, Dec. 2017
Ison Rock Ridge and land ownership in Appalachia, The Appalachian Voice, July 2015
Ison Rock in Virginia Saved from Mountaintop-Removal Coal Mining, For Now, Sierra Club, May 2013
VIDEO: America's Most Endangered Mountains – Ison Rock Ridge, VA, ​​Appalachian Voices, 2009
Jessica Mullins Fullen
Adam Malle
samsva@gmail.com
Air Pollution, Erosion-Subsidence, Flooding, Mining, Water Contamination
Affordable Housing, Community Farm/Gardens, Community Land Trusts/Land Conservation, Community Science, Direct Relief and Aid, Fighting Industrial Contamination, Halting Bad Development, Policy Reform