Somos Semillas Antillanas
Cabo Rojo, Borikén, Puerto Rico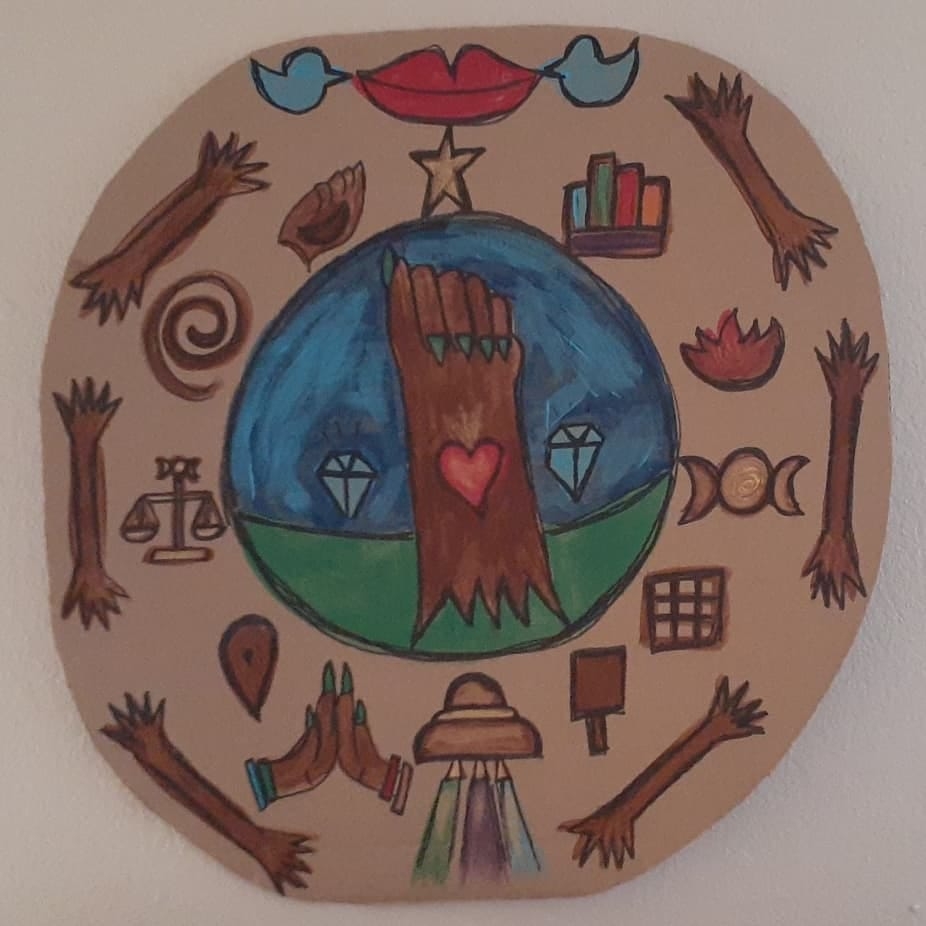 The story of "Somos Semillas Antillanas" is one of a woman finding her way home to her ancestors, her community and to the call of the seeds from the forests. Dr. Darshan Elena Campos was raised by her single Askenazi mother on ancestral Awaswas territory in a town now named Santa Cruz, California. Education was a grounding force in her life, and being a Fulbright specialist in education and a former professor at Stanford among other learning institutions, teaching was to become one leg in her journey back.
Dr. Campos is also a domestic violence survivor, a situation which became a trigger for her escape to her father's homeland in 2018, on Borikén, the biggest island of the archipelago of Puerto Rico. In recovery and in discovery of her new home, Darshan did what brought her joy; foraging and sharing her joy in learning about her new home's forests and plants with people she met. She was astonished when those neighbors began giving her their heirloom seeds and the precious local heritage they held.
In addition to the joy of learning of local customs and vegetation, she also found the challenges her new home faced: flooding, deforestation and subsidence. 44 percent of the population survives on welfare, 30 percent of homes are abandoned or unlivable due to natural disasters and people leaving to find work elsewhere, 20 percent of the population is 65 or older while the residents are primarily Black and Brown. Dr. Campos felt it was time for healing—to build places of refuge.
"Somos Semillas Antillanas" [trans: "We are Antillean Seeds"] was born as "a mobile seed library and community seedbank in Cabo Rojo that specializes in ancestral and community seeds and the creation of #ArtisanGardens for elders and people of limited mobility. It also curates a digital, living archive of stories that #elders tell of their experiences caring for trees and using natural resources to feed, house, and heal themselves and their communities. Called "Carmen's Garden," this archive serves as a direct portal to #afrofuturism, #decolonization, and #rematriation."

– Dr. Darshan Elena Campos
Another program run by Dr. Campos is Vivero Sin Nombre / No Name Nursery, a native tree nursery of Indigenous trees such as guamá, níspero, guayaba, and guanábana which are given away to propagate the species and heal the land.
And because healing a community means focusing on more than the natural ecosystem, Dr. Campos and Zulma Oliveras-Vega co-founded Fundación Yamoca Opia (Two Spirit Foundation), which provides rapid housing for queer, nonbinary, and trans youth who have been driven from their families and communities on Borikén.
Dr. Campos is working with the Anthropocene Alliance's partner, Thriving Earth Exchange to find ways to incorporate community gardens, building resilience in the land and the people of Borikén, as a means to healing and thriving.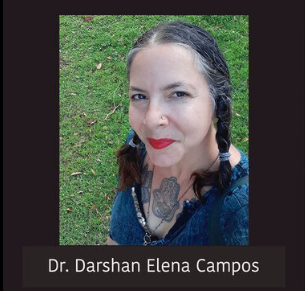 Written by Michele Gielis
Contact
Dr. Darshan Elena Campos
darshancamposphd@gmail.com
Website/social media
Climate impacts
Flooding
Water Contamination
Heat
Hurricanes
Sea level rise
Erosion-Subsidence
Drought
Strategy
Community farms/gardens Renewable energy Affordable housing
Nature-based solutions
Community Science
Art Activism

501c3 tax deductible
No
Accepting donations
No
Learn More:
Food Love 6: Dr. Darshan Elena Campos – Podcast by Rufina C. Garay, March 26, 2021