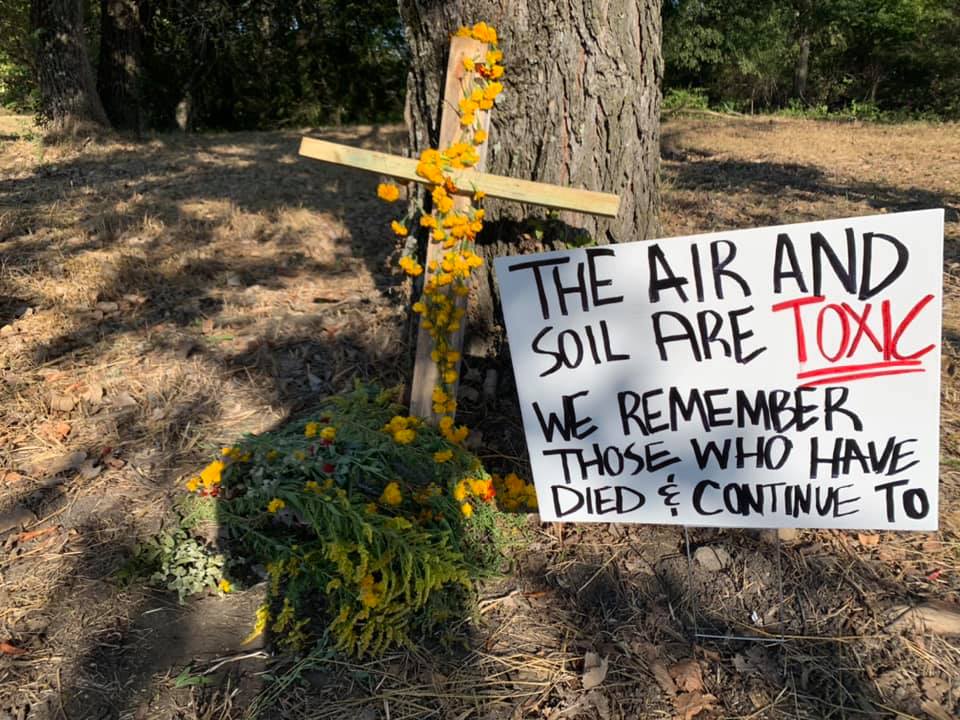 In 2009, the world changed forever for Charles Powell, founding director of the People Against Neighborhood Industrial Contamination (PANIC) and for four neighborhoods in Northern Birmingham: Harriman Park, Fairmont, Collegeville and North Birmingham; a predominantly African-American group of communities, surrounded, as it turns out, by toxic air pollution followed up by corruption.
"The streets of North Birmingham are lined with small, mostly wood-frame houses, often separated by empty blocks where steel-working businesses used to stand. Many of the homes are sandwiched between a pair of coke plants that turn coal into the carbon-rich fuel that runs the city's remaining mills. African-Americans settled here in the era of segregation and discriminatory mortgage practices known as "redlining," when they were locked out of other neighborhoods."

– Environmental Health Network
All four of these neighborhoods surround the ERP Coke plant, which produces high grade coke for industrial furnaces. Producing coke is essentially baking coal. The process is extremely dirty, producing dangerous levels of emissions. In addition, these communities are surrounded by steel mills, quarries, asphalt batch plants and a cement plant.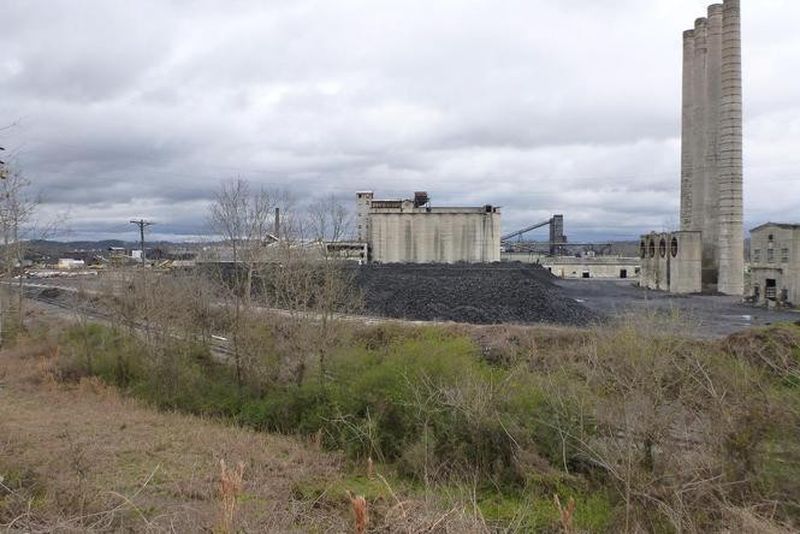 With calls for action for years, what triggered some final acknowledgement of this environmental justice nightmare came with an EPA study in 2009 of air quality issues around public schools across the country. When the EPA came to North Birmingham, the results were frightening. They found elevated levels of arsenic, lead, and polycyclic aromatic hydrocarbons (PAHs), which as reported by Scalawag Magazine, "are associated with cancer, skin lesions, and developmental delays. Some studies suggest links between exposure to diabetes, neurological disorders, and cardiac disease."
What was worse was the levels were so high that the EPA warned families to avoid planting gardens or to have their children play outside. Then in 2012 came the designation of 35th Avenue Superfund Site.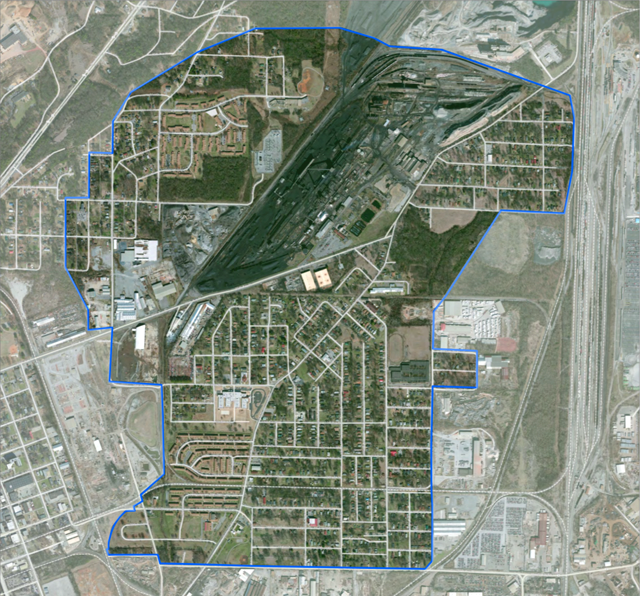 The health consequences have been clear for some time to the residents of the Northern Birmingham subdivisions, although the county health department denies a correlation. The suffering is personal, touching lives deeply and forever, and continually drives the work.
"Powell's fight represents the immense pain and suffering people faced with environmental pollution are confronted with, but also incredible strength of character for people who refuse to let unjust corporations take their lives. In the nine years since Powell began his fight, at least 10 of his friends have passed away from cancer, including the secretary and vice president of PANIC, and a city councilor. He's 66, and is disabled and has breathing-related health problems. His wife, who came up with the name PANIC, was just diagnosed with terminal cancer."

– CHEJ – Charlie Powell, PANIC 2019
Living on a Superfund site is different from living near one. It means living in fear daily for your own and your family's safety. The EPA's immediate attempt at remediation was to replace the soil in hundreds of backyards throughout the impacted communities. The plan also included outreach to the community to do soil testing and adding the site to the National Priorities List. What followed was a misinformation campaign to build distrust in the community and fight the NPL proposal by corporate and political interests.
"In 2018, an executive with the Drummond Company, owner of ABC Coke, was convicted in federal court, along with an attorney from a major Birmingham law firm, for bribing a state representative to oppose any move to add the site to the NPL…The state representative was also convicted and sent to prison for taking the bribe in the form of a $375,000 contract to his foundation."

– Inside Climate News
With the lack of trust, the lack of progress and the continual exposure hanging over the heads of the communities, Charlie Powell doesn't want better regulation, or watchdog programs. He wants residents moved to safer homes, although, on the ground the situation can be complex with differing views, or desired outcomes, lack of resources or lack of trust. But the fight continues.
"Charlie Powell…told CBS 42 the damage has been done and him and his neighbors are seeking compensation to be relocated. 'I'm going to die doing this 'till we get justice,' he said., 'probably ain't going to die 'till we get justice."'

– Charles Powell to CBS 42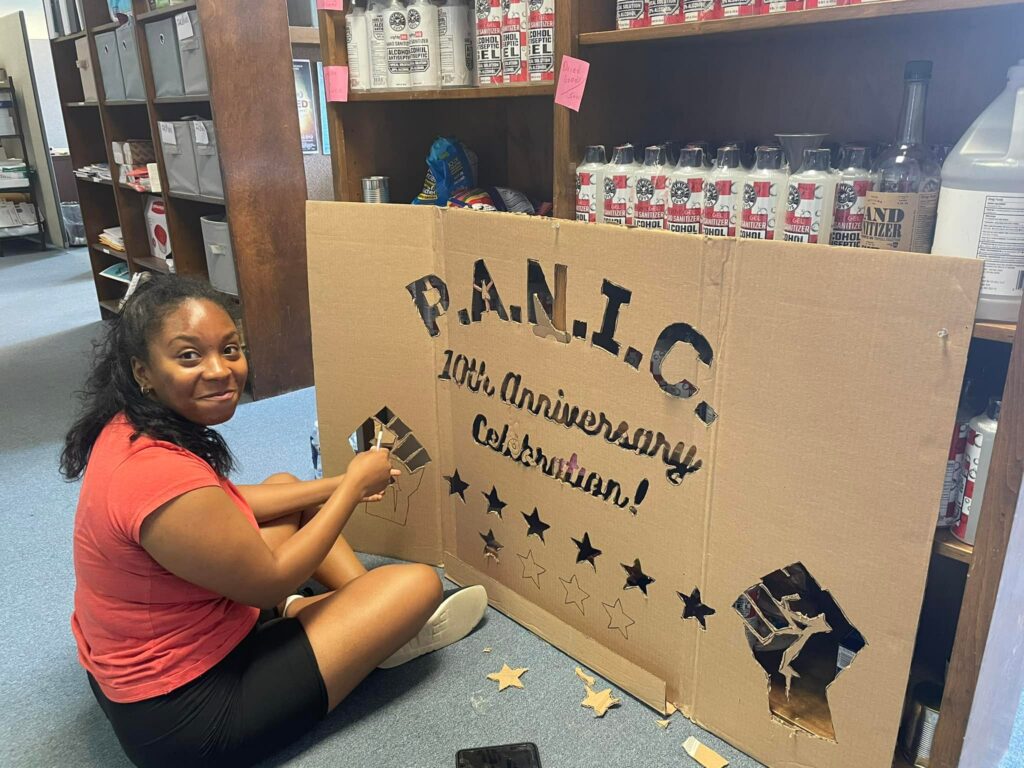 Written by Michele Gielis
For more information:
A Reckoning in North Birmingham as EPA Studies the 'Cumulative Impacts' of Pollution and Racism, Inside Climate News, July 2023
Opinion: Roy S. Johnson: As Birmingham rises, we must not forget neighbors living on tainted, poisonous soil, Alabama.com, June 2022
Residents in SuperFund Site Seek City's Help to Move, Birmingham Watch, June 2022
Superfund Cash Spigot Opens, But Some Communities Still Waiting, Bloomberg Law, March 2022
Bluestone Coke allowed to continue operating despite strong objection from JCDH, CBS 42, Sept, 2021
In Three Predominantly Black North Birmingham Neighborhoods, Residents Live Inside an Environmental 'Nightmare', Inside Climate News, Aug. 2021
HAZARDOUS HOMES: Thousands of U.S. Public Housing Residents Live in the Country's Most Polluted Places, The Intercept, Jan 2021
Advocates Call for Environmental and Racial Justice at North Birmingham Superfund Site, Birmingham Watch, July 2020
'Can You Imagine People Ignoring All This If We Were White?', Scalawag Magazine Part III, Sept. 2019
Residents of an Alabama superfund site say it's not their responsibility to be watchdogs, Scalawag Magazine, Part II, Sept. 2019
The Search for Environmental Justice: The Story of North Birmingham, National Library of Medicine, June 2019
Dangerous conditions may exist in this area, Scalawag Magazine, Part I, June 2019
Pollution, prejudice and profiteering politicians in Birmingham, Alabama, Environmental Health Network, Nov. 2018
'We are a forgotten community': North Birmingham residents speak about bribery trial, Alabama.com, July 2018
Charles Powell
charliemackpowell@gmail.com
Air Pollution, Flooding, Heat, Mining, Superfund Sites
Elevation or Relocation of Homes, Fighting Industrial Contamination