Ocean City, NJ Flooding
Ocean City, New Jersey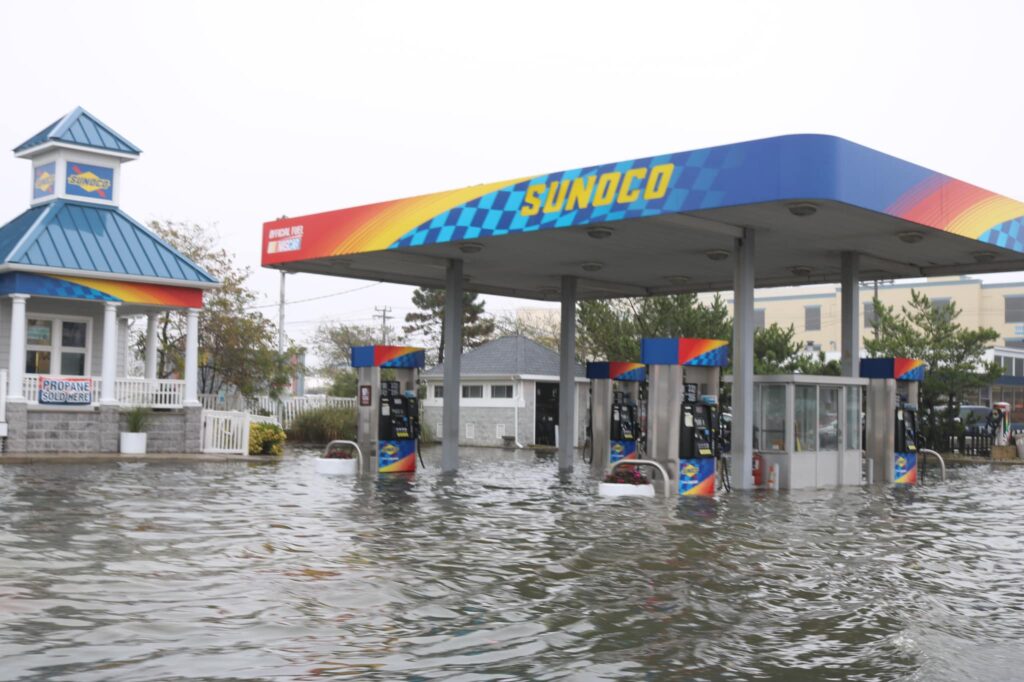 In southern New Jersey, the island of Ocean City has roughly 11,000 full-time residents, but that number swells to close to 130,000 during the summer months. Revenue from tourism as well as real estate sales is vitally important to the town nicknamed "America's Greatest Family Resort." Yet, coastal storms and rising sea levels have increased the frequency and magnitude of flooding there, and the outdated infrastructure has exacerbated the situation. Houses that had never flooded began incurring damage and residents have been stuck in their homes as bacteria-laden waters saturate their yards.
In 2015, Suzanne Hornick founded Ocean City NJ Flooding Committee to raise awareness and spur her community's leaders into action. Initially, it was rough-going; realtors didn't want prospective buyers to know about the propensity for flooding and elected officials acted as though there was nothing to be done. Nevertheless, Hornick and OC Flooding continued to search for help. They partnered with Anthropocene Alliance and the Thriving Earth Exchange to find technical assistance which would lead to greater visibility and sound solutions.
Dr. Thomas Herrington, Director of Monmouth University's Urban Coast Institute, studied the area's flooding data and projections, presenting his findings to the American Geophysical Union at their annual conference. Backed by his award-winning scientific study, Herrington and OC Flooding met with community groups and government officials, turning at-times adversarial relationships into cooperative ventures.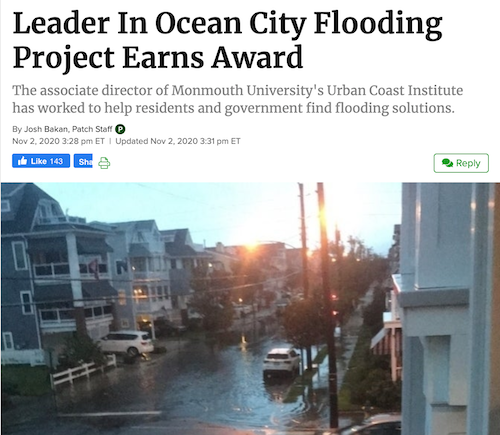 In 2018, OC Flooding launched their Citizen Science Data Collection Project in collaboration with New Jersey's Department of Environmental Protection Coastal Keepers Program. The partnership included the City of Ocean City, the Ocean City School District, and The Sea Grant Consortium. While the city and state removed themselves from the project in the first year, the citizens continue the work of collecting and recording data, educating, and advocating for the public, and facilitating productive conversations within the community.
Documented by citizens and studied by scientists, the data can help map areas in most immediate need of flooding mitigation and show changes over time. This will help engineers predict problems and prioritize with more accuracy. ISEECHANGE.org offers a phone app citizen scientists use to help monitor climate and weather in real time. The City has provided flood-elevation markers and the NJ Sea Grant has provided certified rain gauges. Currently, at the request of OC Flooding, the City is pursuing a more intensive partnership with ISeeChange that will bring the residents and visitors information and resources in an easy to use format. Ocean City Flooding believes overdevelopment is a significant contributor to flooding and so continues to monitor all applications made to the Planning and Zoning boards for increased impervious surface and to oppose any that may contribute to the island's flooding.
Ocean City, at the consistent urging of OC Flooding, has implemented many drainage improvement efforts, spending nearly $50 million on stormwater infrastructure with more slated for the next five years. And in February of 2021, FEMA approved more than $3 million to elevate seven multi-family buildings, totaling 52 units, which had been designated severe repetitive loss properties.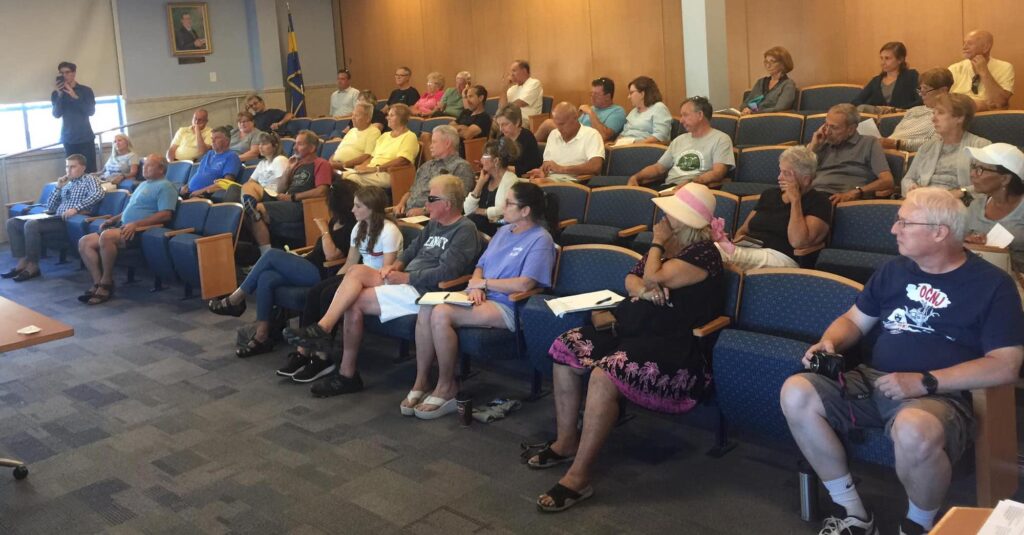 Now, Mayor Jay Gillian, Ocean City Council, and OC Flooding have developed a respectful working relationship to remediate and mitigate the island to the best of their ability while being responsible stewards of the island. The city has currently agreed to green infrastructure projects as well as committed to going pesticide-free in public spaces at the urging of Hornick's group.
OC Flooding is pleased with the progress, especially the coordination among advocacy partners and government officials. But they aren't done – they need both short and long term approaches to flooding remediation island-wide. And so, they persist.
Written by Kerri McLean
Links
Feds give $3 million to elevate flood-prone Ocean City homes (apnews.com)
Amid rising seas, 'dry' resort is wetter than it likes – The Columbian
How an Ocean City, New Jersey, woman is fighting back against sea-level rise » Yale Climate Connections
Ocean City Flooding Data Presented At National Conference | Ocean City, NJ Patch