Newsletter: That Sound You Hear isn't Dripping Oil, it's a Ticking Time-Bomb
Oil and gas pipelines continue to leak toxic contamination that threatens communities across the country. The leak of nearly 600,000 gallons of oil from TC Energy's Keystone pipeline into a creek in Kansas on December 8, 2022 is just the latest example of a long string of such environmental disasters. Roughly 3 million gallons of oil from pipeline accidents are spilled in the U.S. each year.
The country now has more than 2.6 million miles of gas pipelines and more than 229,000 miles of oil pipelines. Ongoing oil pipeline expansion around the world has led Global Energy Monitor to suggest there's been "an almost deliberate failure to meet climate goals" by the governments endorsing the pipeline projects. That failure has not gone unnoticed by Anthropocene Alliance member communities. Two of them, 350 Wisconsin in Madison, WI and Memphis Coalition Against Pollution in Memphis, TN have organized to stop pipelines from fouling their communities and endangering the planet.
Regional resistance in Wisconsin

350 Wisconsin has been working with the Stop the Money Pipeline coalition to generate public pressure for widespread divestment from the fossil fuel industry. The group organized a flashmob action in front of the Chase Bank across the street from the state capitol building in Madison last year in conjunction with Earth Day, drawing attention to the fact that JP Morgan Chase is the world's largest funder of the fossil fuel industry. Activists danced to the Bee Gees' disco classic, and for them aptly named, "Stayin' Alive". "If you feel climate despair," they repeat to the public and local legislators, "try activism! Only everyone can save us now!"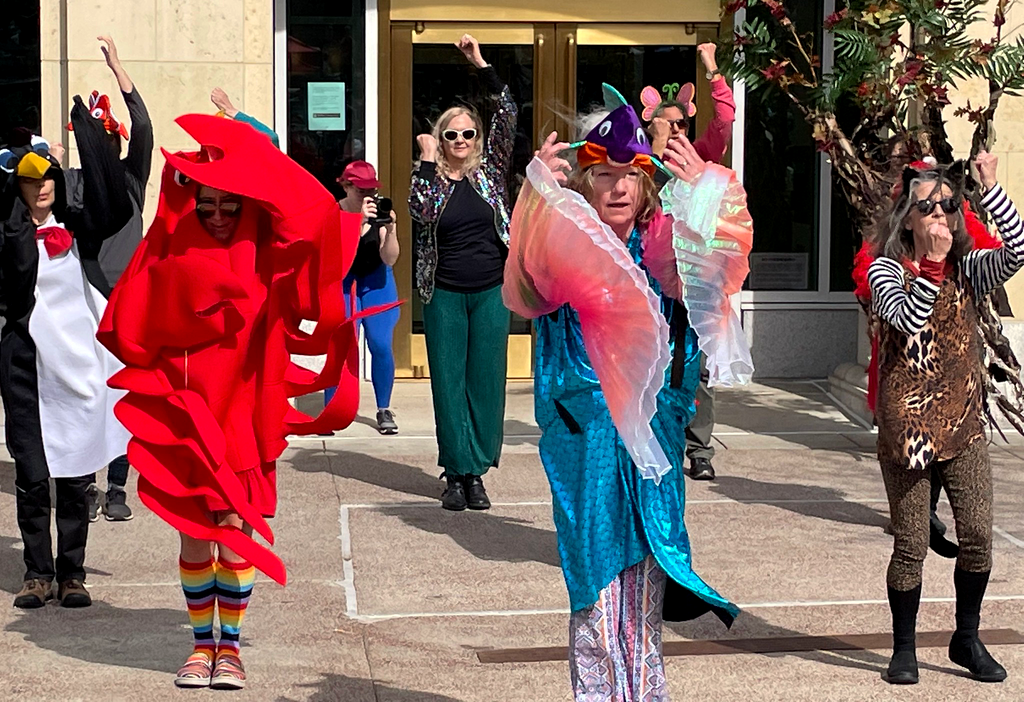 Emily Park of 350 Wisconsin's Divest & Defund team points out that Chase is also the leading American funder of tar sands oil production, financing $382 billion from 2016-21. TC Energy — the Keystone Pipeline culprit — was the leading receiver, pocketing more than $23 billion, while Enbridge Inc., got more than $3 billion, part of which has gone to expansion plans for the aging Line 5 pipeline in Wisconsin. 350 Wisconsin's message to Chase customers in Madison is that by banking with them, your money is financing fossil fuel development and hurting folks locally.
Citizen activists in Memphis rise up stop the Byhalia pipeline
In 2021, a coalition of activists succeeded in stopping the Byhalia Connection Pipeline in Memphis. Plains All American Pipeline and Valero Energy Corp. had announced a joint venture two years earlier to connect a pair of existing crude oil pipelines and run them through the mostly Black neighborhoods of South Memphis, taking advantage of questionable eminent domain laws and fast-track permitting promised by the Trump administration.
Led by Memphis Community Against Pollution, activists went door to door to educate residents on the environmental dangers of the project. MCAP also teamed with the Southern Environmental Law Center to challenge eminent domain cases on behalf of local land-owners. The pipeline developers dropped the project in the summer of 2021.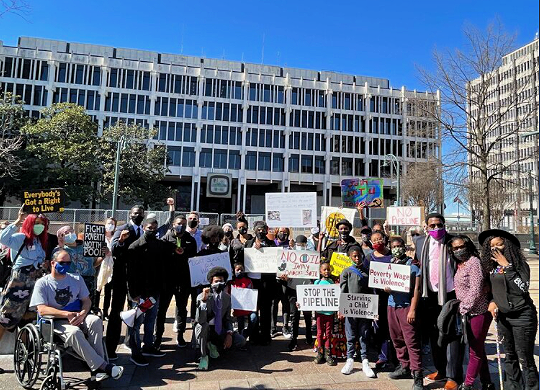 "This is where power, met people-power, in a community they thought was powerless," MCAP co-found Justin J. Pearson said at a victory gathering. The 28-year-old MCAP co-founder went on to win a special election for Tennessee House District 86 by a landslide, a sign of popular support for the defeat of the pipeline.
Will the real eco-terrorists please stand up?
The overwhelming scientific consensus indicates that solving the climate change problem won't be possible without a transition away from fossil fuels. This recognition has led some to advocate more radical activism. Climate scholar Andreas Malm authored 2021's How to Blow Up a Pipeline as a manifesto for direct action targeting the fossil fuel infrastructure (there are no instructions for creating explosive devices and stern rejection of violence against people). Malm argues that an escalation of tactics beyond strictly peaceful demonstrations will be needed to save the Earth. But Malm's analysis overlooks a critical issue – the oppressive legal consequences such protesters face if caught and arrested.
A current case in point is that of climate activist Jessica Reznicek, whose acts of property damage against the Dakota Access Pipeline in 2016-17 in Iowa landed her in prison. Reznicek's legal team is objecting to how her sentence was more than doubled after right-wing judges applied a "terrorism enhancement" to her sentencing.
"The appellate justices' decision to uphold her sentence…doubles down on a chilling message: Those who take direct action against rapacious energy corporations can be treated as enemies of the state," warned The Intercept's Natasha Lennard last summer.
Labeling vandalism against the corporate fossil fuel infrastructure as "eco-terrorism" is a significant obstacle for current and future campaigns of climate activism. But the fact that Big Oil and their financiers insist on continuing to build more pipelines while the climate crisis deepens begs the question of who the real eco-terrorists are?
To receive future newsletters, please visit here.
Newsletter Sign Up
Don't miss any of our newsletters! Click the button to sign up!