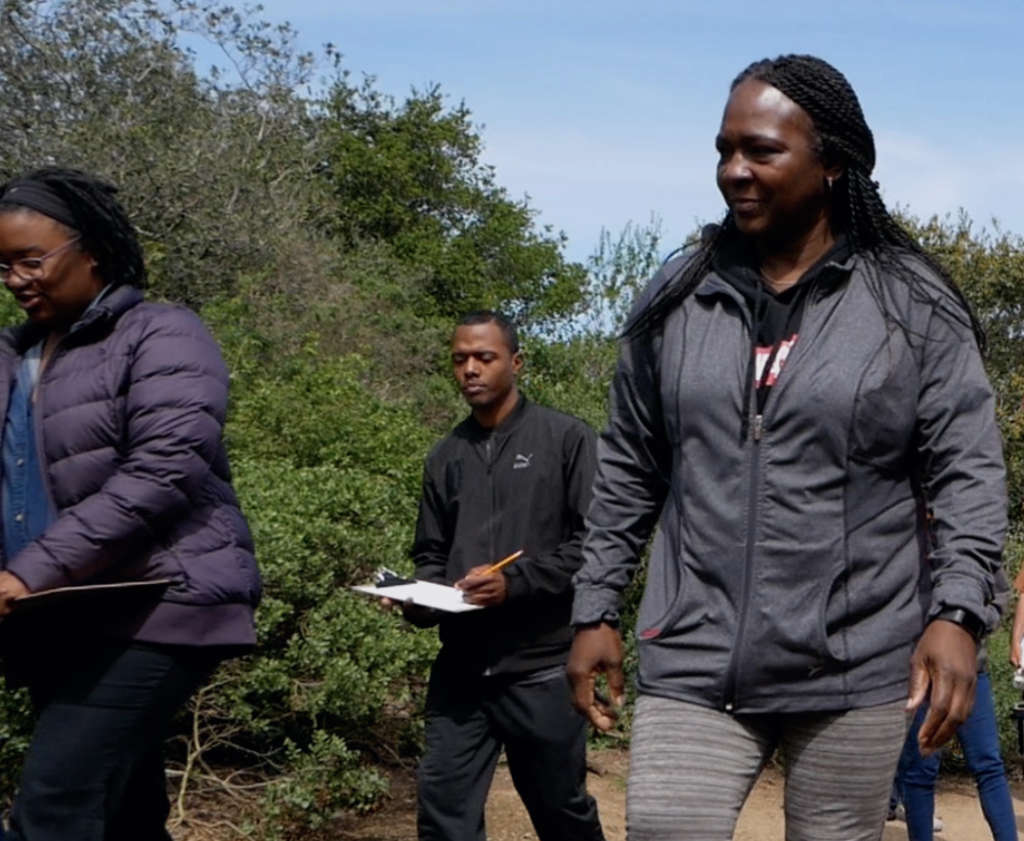 A mere five miles north of San Francisco lies Marin City, a modest community developed in 1942 as housing for shipyard workers. World War II defense jobs at the nearby Sausalito shipyard attracted workers from all over the country.
After the war, and the slowdown of shipbuilding, workers moved on, but many African-American families continued to live in Marin City – often without much choice. Zoning laws in surrounding towns restricted them from owning or renting homes. The shipyard housing built for temporary war-time purposes became dilapidated and dangerous, and by 1960 a new public housing project replaced it and along came a shopping center, schools, community center, and churches. African-Americans became the proud core of the community. Now, the once-hailed housing project, Golden Gate Village, is falling into neglect and outside real estate developers eye gentrification.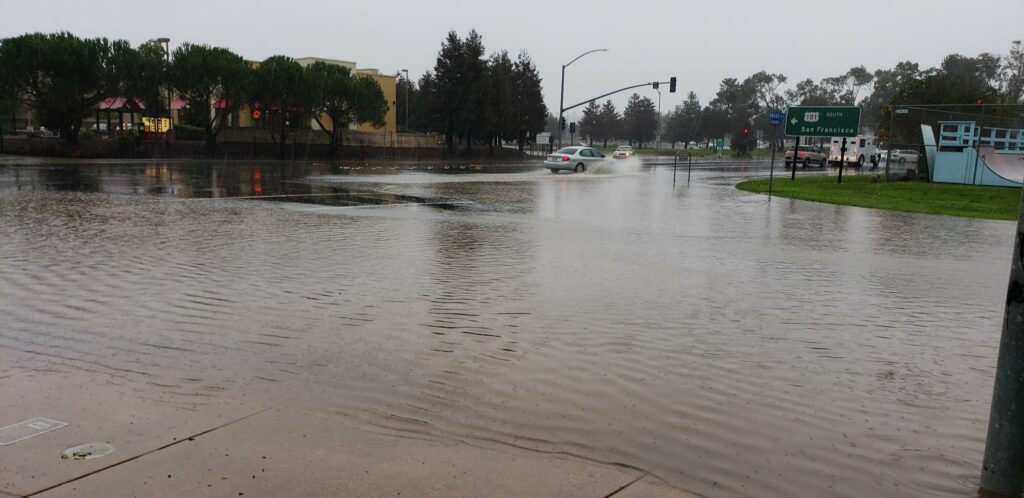 But those aren't the only threats residents face. Because of sea-level rise and proximity to sloping hillsides, Highway 101, and San Francisco Bay, low-lying Marin City frequently floods. Stormwater infrastructure can't adequately handle flashy hillside runoff, and Donahue Street – the one road in and out of the community – is frequently inundated and impassable.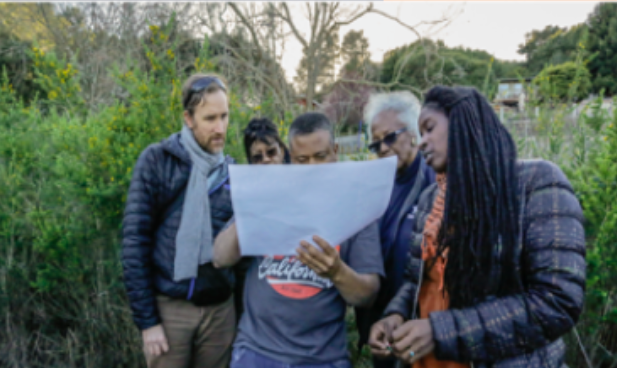 Residents have had enough. The Marin City People's Plan formed in 2019 after concerned community members trained with Bay Area experts in a program called Designing Our Own Solutions, sponsored by Resilient By Design. Inspired and enlightened, MCPP Director June Farmer and her group set out to put into practice what they learned. They focus on permaculture principles for watershed design. "Slow it, spread it, and sink it" is the philosophy around which their current training program revolves.
Educating the community is essential, especially when many feel that they have been ignored or are helpless to bring about change. Besides flooding, according to Farmer, "red-lining, gentrification, and being in a food desert" are all issues of Marin City. That's why training projects such as the Watershed Steward Training are necessary. They empower residents to work collaboratively in their own community to effect the results they need.
MCPP's stated mission is to "raise awareness and activate community members, home-owners, youth and community groups to design and implement nature-based adaptation solutions that address flooding problems related to climate change driven by extreme storm events."
Advocacy partners aiding the MCPP include Anthropocene Alliance, the Rose Foundation, Marin Community Foundation, Urban Permaculture Institute, and the State Coastal Conservancy.

Currently, the group is piloting a project to mitigate the chronic flooding of the First Missionary Baptist Church, built in 1942, shortly after the city was born. Bioswales, rain gardens, and culverts are planned.
"Marin City is always fighting for its identity," Director Farmer said.
Giving up is clearly not in the plan.
Written by Kerri McLean
Links:
Marin City Solves For Self, Knee Deep Times, by Katie Rodriguez, Feb. 25, 2022
Watershed Stewardship Pilot Project Workshop in Marin City, Post News Group, Nov. 9, 2021
Designing Our Own Solutions For Resiliency Planning
Some California Cities Think they're Safe from Sea-Level Rise. They're Not.
Hidden Flood Risk for San Francisco Bay Area Communities Lurks Underground