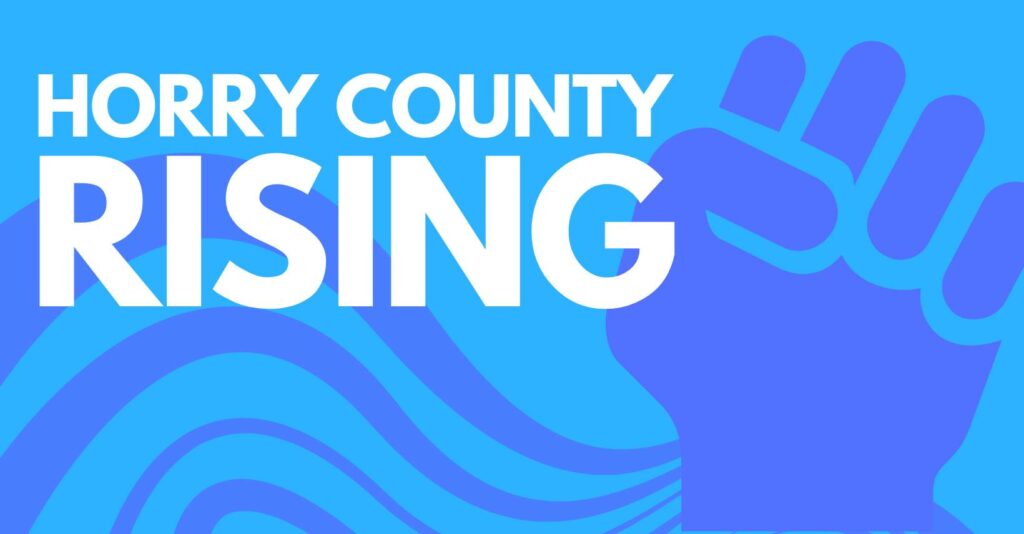 Hurricane Florence's wrath in September of 2018 made it painfully clear that families losing everything to flood events is much more than a political debate topic; it's an existential threat.
According to the National Weather Service, Florence produced extensive flood damages along the North Carolina and South Carolina coasts and the record-breaking storm surge of 9-13 feet and devastating rainfall of 20-30 inches – deemed a 1,000-year rain event – produced catastrophic and life-threatening flooding.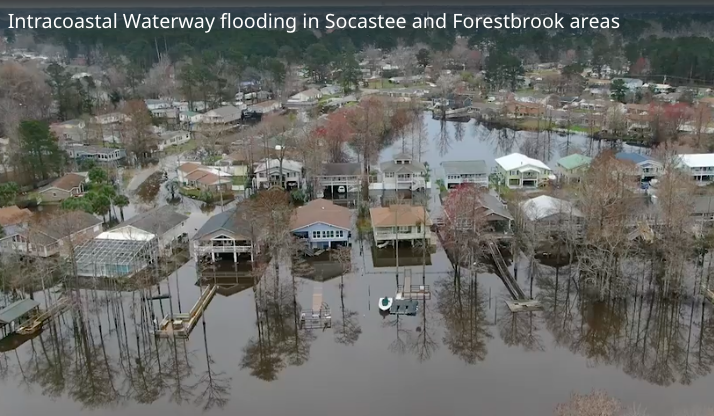 April O'Leary lives in Conway, SC, a historic town on the Waccamaw River, and when Florence pushed the river to crest at 21.16 feet, 12+ feet above normal, she and her family were flooded out of their home – a home that had never flooded. Hurricane Florence was the sixth flood event in six years. Despite having flood insurance, April and her family lost all their savings, but she is not alone. Horry County families and communities have experienced over $100 million in flood damages and 30% of those affected did not receive any assistance from FEMA or National Flood Insurance Program.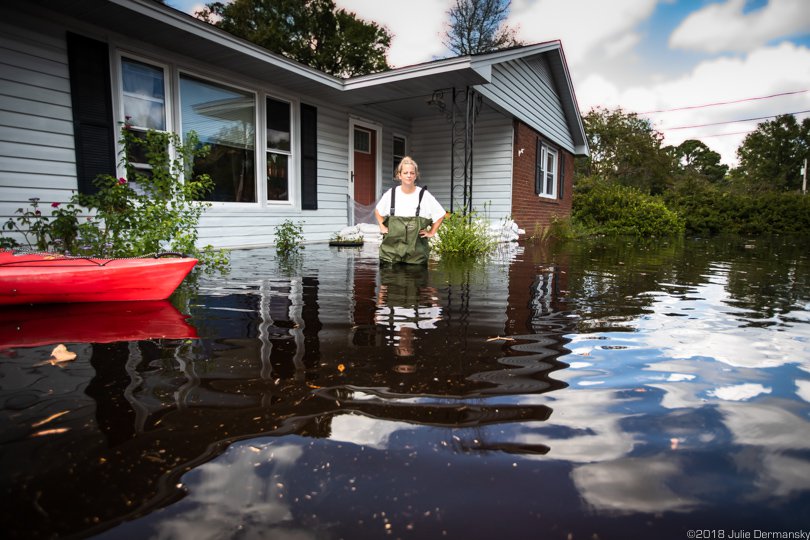 Four hundred other residents of their small city had their homes flooded and across Horry County 4,000 families have been affected by flooding with one out of three families at risk. That's when O'Leary founded Horry County Rising (HCR).
HCR's mission is to prevent these catastrophic damages by informing, educating, and advocating to elected and appointed officials the need to mitigate flooding, propel smart growth, decrease investments in high risk flood zones, and improve quality of life for the families affected and future families investing in Horry.
Horry County Rising's members have successfully made flooding a top political issue in Horry County, and HCR strives to prop elected officials for immediate solutions by engaging impacted families in local and state governments to enhance local codes and laws and increase community-driven investments (e.g, grants, resilience revolving fund, capital improvements, impact fees, etc.) to mitigate flood impacts with low-risk stormwater infrastructure projects.
Working with advocacy partners and stakeholders, HCR has identified numerous policy options to mitigate riverine flooding risk in their community. Additionally, HCR targets future investments by providing the critical data (e.g., associated costs and benefits) needed to advocate for flood resilience planning and policy.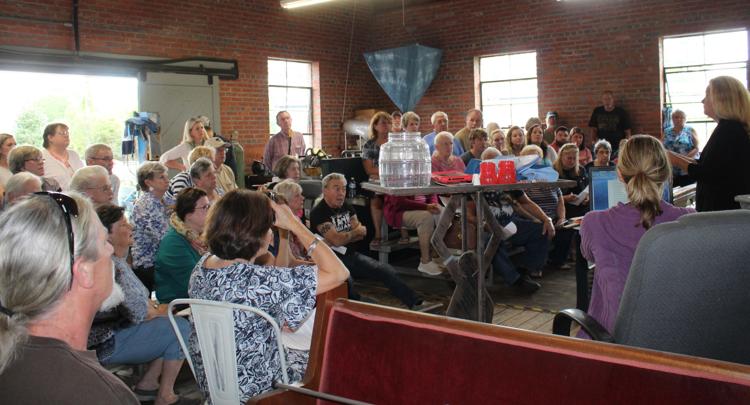 Due in large part to HCR's continued coordination with elected officials, Horry County Council Chairman Johnny Gardner named a special committee to study flood mitigation options and O'Leary was appointed as a committee member. Recent committee discussions included Map Your Move, an online resource that reflects Horry's special flood hazard zones as well as supplemental flood zones to help inform the community where homes and roads have been affected by flood waters. Additionally, the committee is working on a flood resiliency plan which will address smarter building codes, investments for drainage basin studies, and buffers to protect the county's wetlands and floodplain. The county is finalizing a comprehensive flood resiliency plan based upon the committee's input. HCR is determined to hold elected officials accountable to the needs of the community and endorse candidates who share their values.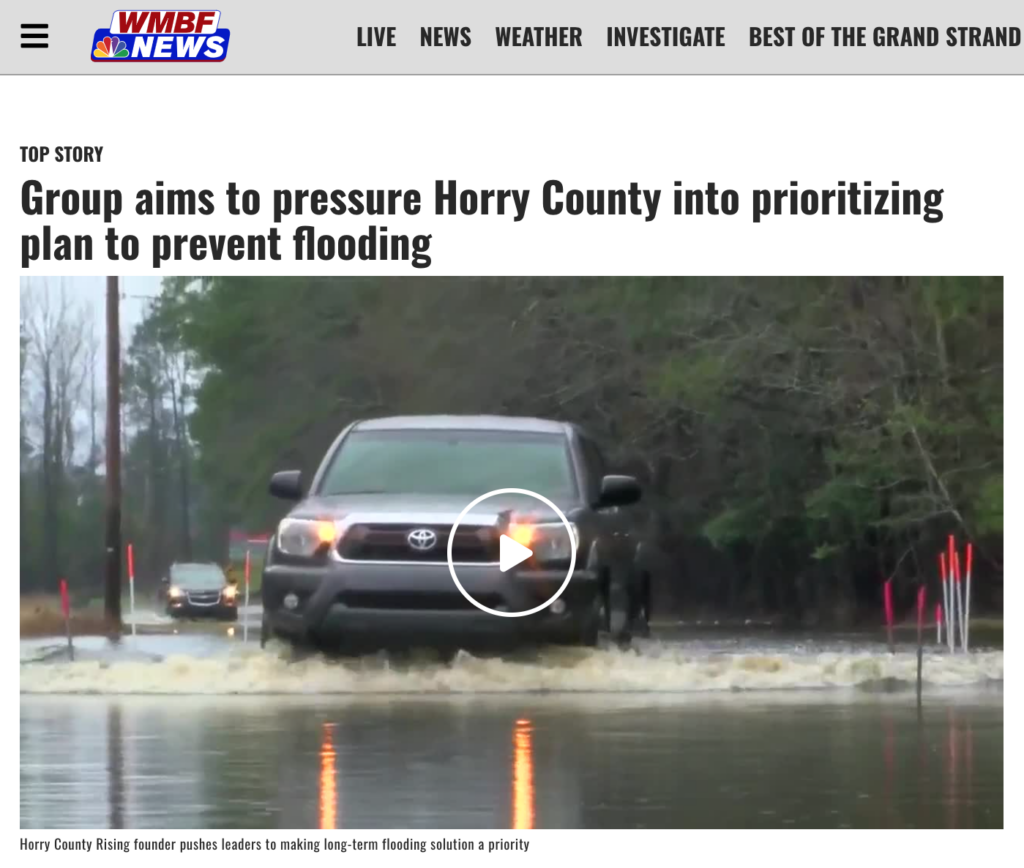 "Citizens need to demand better flood protection measures," O'Leary told the Post & Courier. "And our officials need to aggressively pursue these measures. This is man-made. Unless our officials start to invest in doing more protective measures, it's going to continue to be tragic."
Written by Kerri McLean
For more information:
Horry leaders discuss scaling back building requirements in county flood zones, My Horry News, Nov. 1 2022
Horry County folks' federal flood insurance jeopardized by appeals board, state says, My Horry News, Oct. 2022
As U.S. flooding worsens, South Carolina redraws risk maps, Thomson Reuters Foundation, News, May 24, 2022
Drowning in dirt: How homebuilders are making floods worse, E&E News – Climate Wire, by Daniel Cusick, May 9, 2022
FEMA looks at overhaul of old land-use, relief funding options for flood-prone SC areas, ABC 15, Nov. 15, 2021
Myrtle Beach Officials Discuss Flood Protection Through Policy Changes, October 2021
Committee to look at 'concerning' considerations to Horry Flood Ordinance for wetland fill
New app helps those moving to Horry County determine if home is in danger of flooding
Group aims to pressure Horry County into prioritizing plan to prevent flooding
Flood victims hope for change with new Horry County Council member
Flood victims in Conway are still recovering nearly a year later
Flood victims hope solidarity can slow rapid development, reduce flooding
'It's ridiculous': Horry County flood victims concerned over possible new developments
Flood mitigation projects in Horry County are a step in the right direction
'It's got to be addressed': Horry County leaders create flooding subcommittee
South Carolina Community Takes On Floodwater Battle
Governor McMaster Announces "Buy Back" Plan For Flooded Horry Families
'It's time to start doing something': How Horry County is moving on new flood regulations
New bill aims to break cycle of repeated flooding and rebuilding
South Carolina Still Grappling With Historic Flooding From Florence
Here's what it looks like in Horry County communities as flood waters continue to rise
Horry County to receive nearly $15.6M for Socastee flood relocation program, mitigation efforts
Planning commission approves re-zoning to build nearly 300 new homes in Horry County, many in floodplain
Socastee residents prepare to gut their homes after flooding — again
Commentary: We must take these steps to address Horry County flooding
Growth along Horry County's Highway 90 has become 'unbearable.' A building ban is on the table.
A dilemma': Controversial rezoning project near Highway 501 passes second reading
8 floods. 6 years. 1 home. This Myrtle Beach family is exhausted by it all.
Fighting Industrial Contamination, Halting Bad Development